First-time All-Star Moose wins AL Final Vote
Third baseman the 7th Royals player to be selected to All-Star Game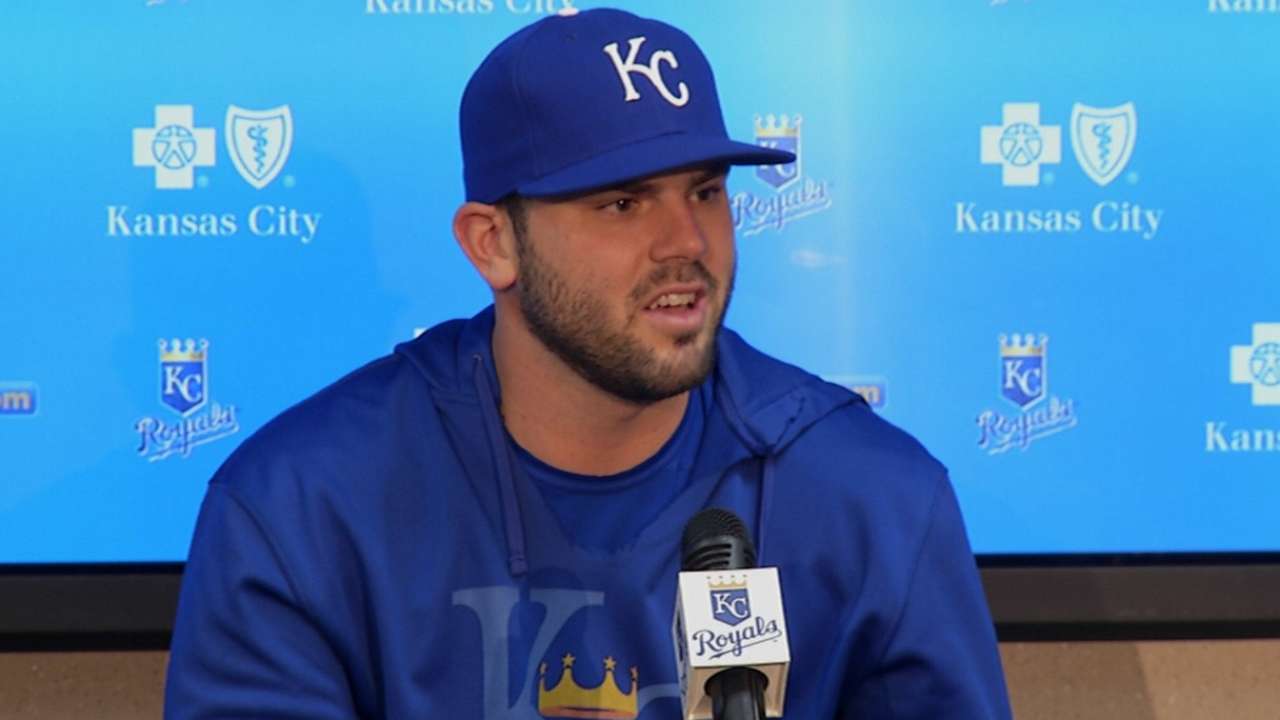 KANSAS CITY -- It's official: The Royals now have their seventh All-Star representative.
Royals third baseman Mike Moustakas, who led after every day of balloting updates, collected 19.3 million of the 111.8 million ballots cast for the 2015 Esurance MLB All-Star Game Final Vote and is the first Royals player to win the Final Vote.
• All-Star Game interactive rosters
Moustakas now makes seven Royals selected to represent the American League in this year's All-Star Game presented by T-Mobile on Tuesday. Only six will actually participate, though, with left fielder Alex Gordon expected to miss eight weeks with a strained left groin sustained in Wednesday's game. Moustakas joins catcher Salvador Perez, shortstop Alcides Escobar, center fielder Lorenzo Cain and pitchers Wade Davis and Kelvin Herrera on the AL roster.
"Ned brought everybody around and said that the Royals fans did it again and presented me with my little packet," Moustakas said. "All the boys came up and gave me hugs and told me I deserved it. It was pretty cool.

"These people are such loyal fans and such great fans that it's just overwhelming to see 19.3 million votes."
Moustakas posts a 2.72 WAR, the third-best mark by an American League third baseman behind Josh Donaldson (4.86) and Manny Machado (4.73). All three are now on the AL All-Star roster.
Moustakas was reinstated earlier Friday after being placed on the bereavement/family medical emergency list on Monday.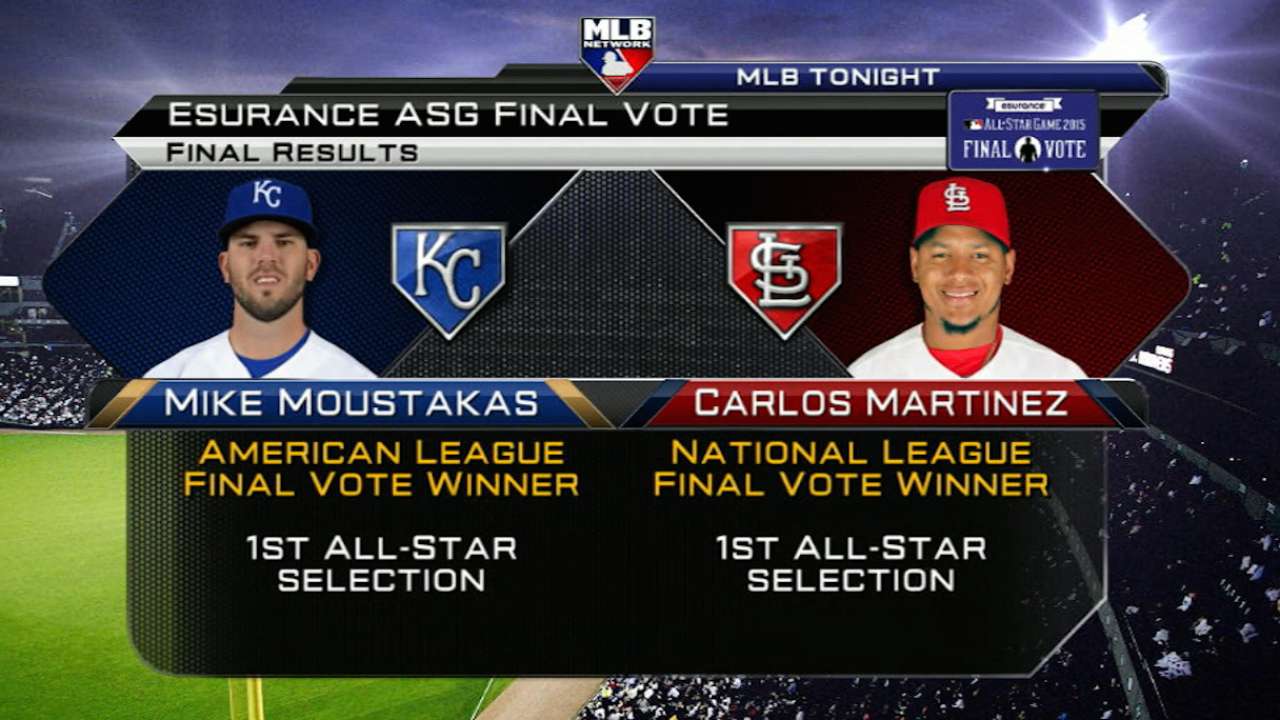 "Every time I turned the TV on or looked on the internet, someone had something saying 'Vote Moose,'" said Moustakas, who spent the past several days with his mother, who is ill. "It's always nice to just come back here, get some support from [my teammates] and hang out, and just go back to playing baseball and try to take my mind off everything else."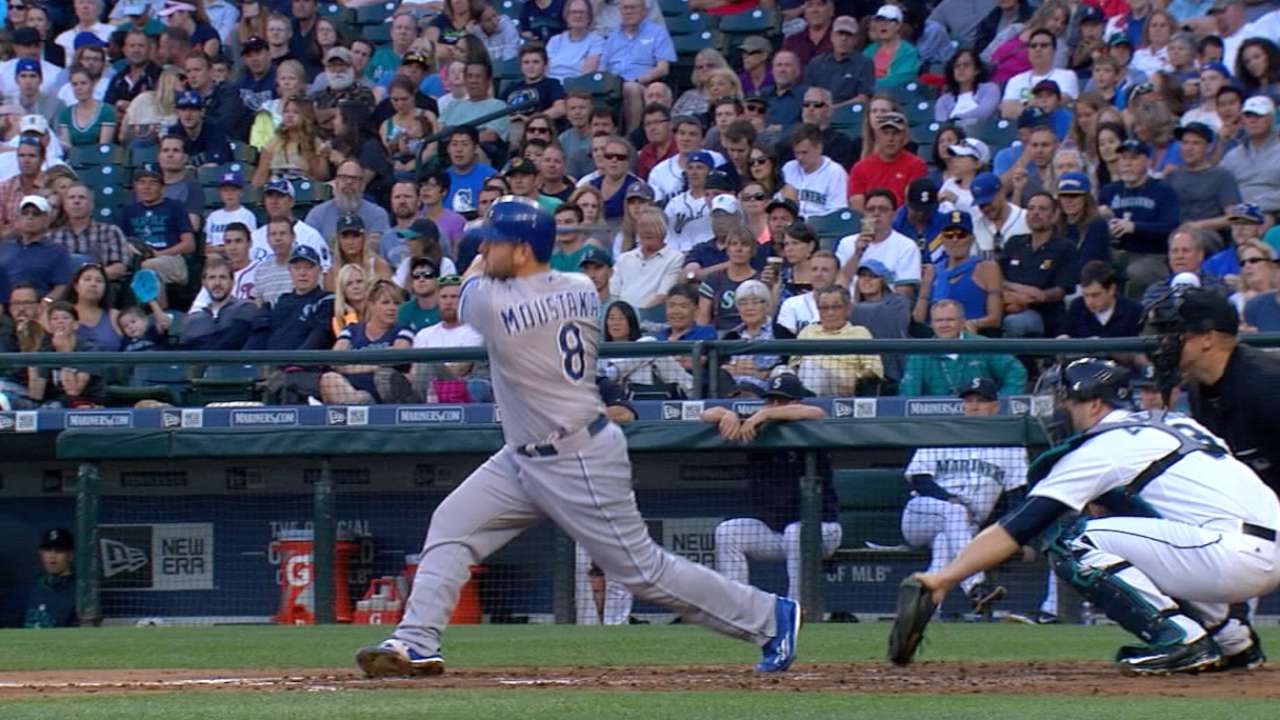 During the All-Star Game presented by T-Mobile in Cincinnati on Tuesday, July 14, fans can once again visit MLB.com to submit their choice for the Ted Williams Most Valuable Player Award presented by Chevrolet. Voting exclusively at MLB.com, online and via their mobile devices in the 2015 All-Star Game MVP Vote presented by Chevrolet, the fans' collective voice will represent 20 percent of the overall vote that determines the recipient of the Arch Ward Trophy.
MLB.TV Premium subscribers will be able to live stream the All-Star Game via MLB.TV through FOX's participating video providers. Access will be available across more than 400 supported MLB.TV platforms, including the award-winning MLB.com At Bat app. MLB.com will provide extensive online coverage of the All-Star Week festivities, including the 2015 Gillette Home Run Derby presented by Head & Shoulders, part of Gatorade All-Star Workout Day on Monday, July 13. The Derby will feature a new format with brackets and timed rounds and will be broadcast live by ESPN and MLB.com beginning at 8 p.m. ET.
The 86th Midsummer Classic will be televised nationally by FOX Sports (coverage begins 7 p.m. ET), in Canada by Rogers Sportsnet and RDS, and worldwide by partners in more than 160 countries. ESPN Radio and ESPN Radio Deportes will provide exclusive national radio coverage of the All-Star Game. MLB Network and SiriusXM will also provide comprehensive All-Star Week coverage. For more information, please visit allstargame.com.
Jordan Wilson is an associate reporter for MLB.com. This story was not subject to the approval of Major League Baseball or its clubs.