Yanks discussing resting Headley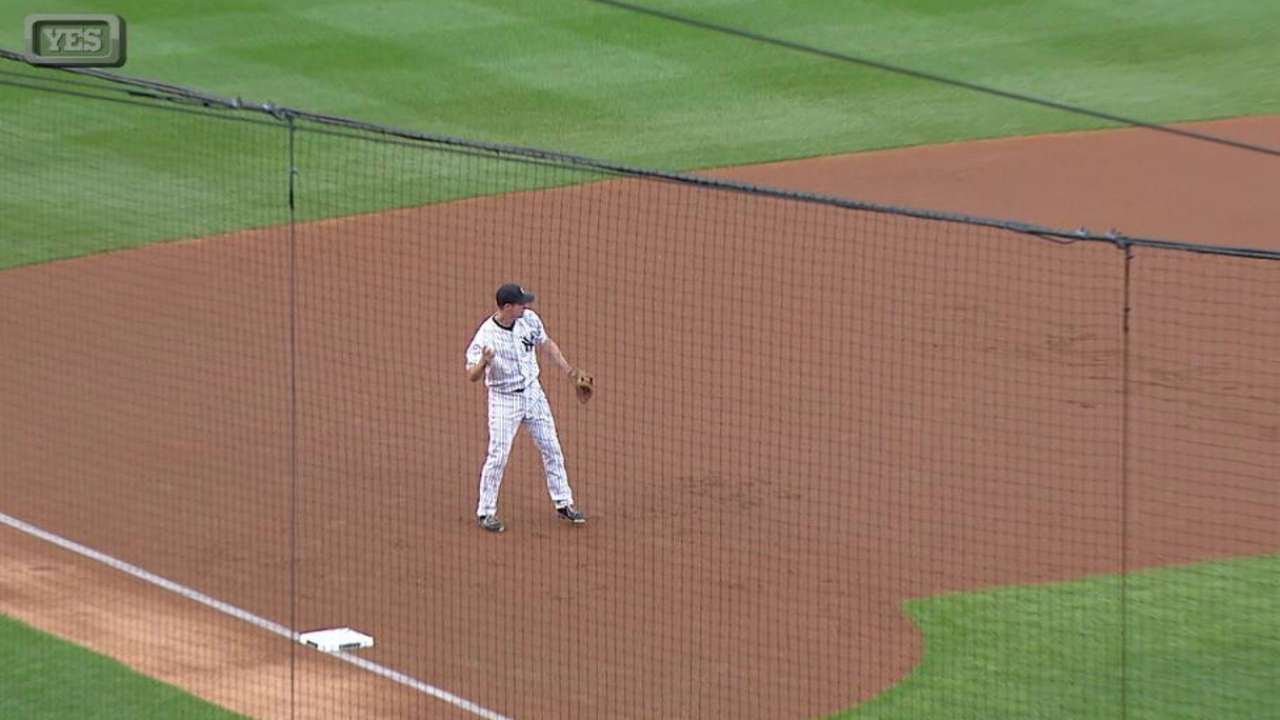 BOSTON -- Chase Headley ran in the outfield at Fenway Park on Friday afternoon and reported that he feels good enough to play this weekend, but Yankees manager Joe Girardi acknowledged that the team is considering resting him through the All-Star break.
Cole Figueroa started for the second consecutive game at third base. Headley, who had an MRI on Wednesday that revealed inflammation behind his right knee, said that he would be available for pinch-hitting or as a defensive replacement, but Girardi was non-committal toward using Headley this weekend against the Red Sox.
Asked if there was consideration being given to resting Headley until the Yankees return from the break on July 17, Girardi replied, "That thought has crossed our minds, but we'll continue to evaluate and see where we're at."
Headley said that he ran at full speed on Friday, with stops and starts, and also hit in the cage.
"Just knowing how I feel and the progress I've made, the stuff that I've done throwing and hitting, I feel really good," Headley said. "It feels completely normal walking around. Even when I was out there running, it felt pretty close to normal, so that's a good sign. That's where we want it to be."
Headley is batting .251 with eight homers and 29 RBIs in 81 games. Headley said that he would prefer to return to the lineup, but that there could be some physical benefit to resting through the break.
"I'm sure that's been discussed, and I can't say that's a bad option, but as a player, when you feel like you're ready to play, you want to play," said Headley. "That's my side of it, but I can understand the other side of that, too."
Bryan Hoch is a reporter for MLB.com. Follow him on Twitter @bryanhoch, on Facebook and read his MLBlog, Bombers Beat. This story was not subject to the approval of Major League Baseball or its clubs.