A-Rod, Yanks assured of first at All-Star break
Veteran opens scoring with mammoth home run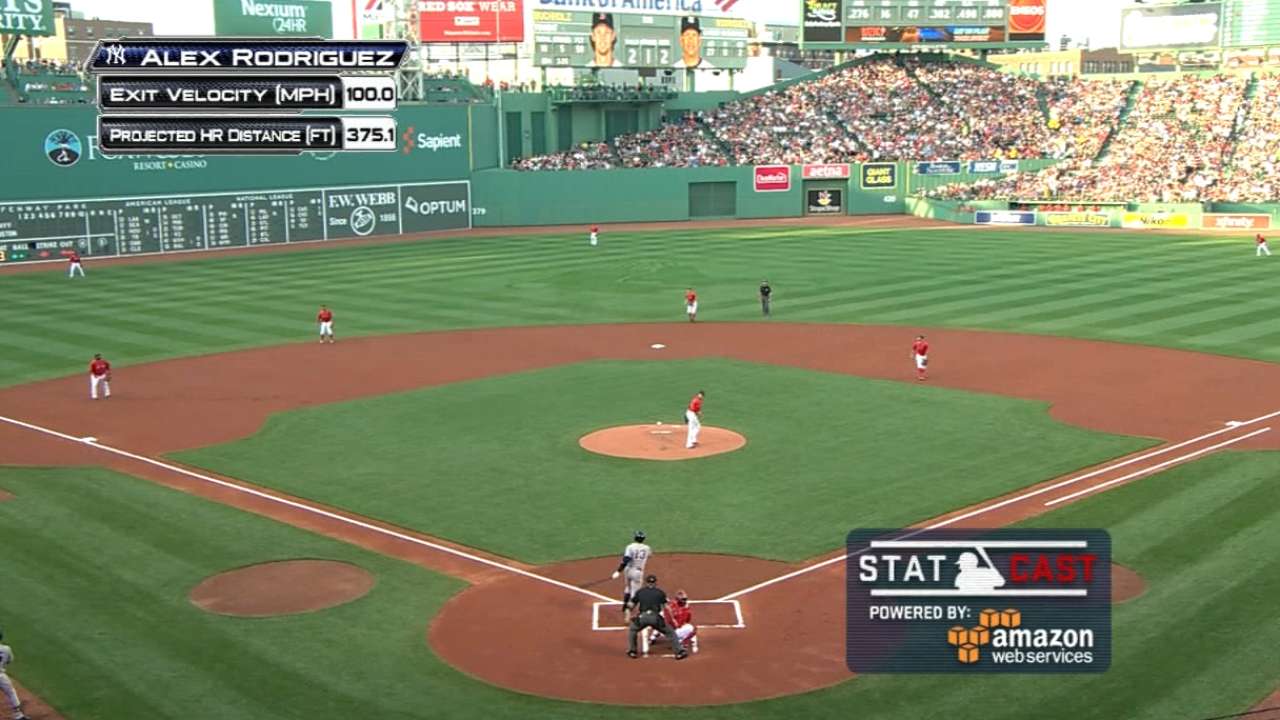 BOSTON -- No matter what transpires for the rest of the weekend at Fenway Park, the Yankees are assured of walking into the All-Star break clutching first place in the American League East, which they will take as a meaningful victory at this stage of the race.
Friday's 5-1 win over the Red Sox nudged New York's record eight games over .500 at 47-39, and while they have had their issues over the first 3 1/2 months of the season, they are also fortunate to reside in a division where the other four clubs have been unable to catch up.
"This group has a good feel to it," said Alex Rodriguez, who hit his 17th homer in the win. "It's a hard-working group and it competes hard every night. I think the key for us, finishing the first half and continuing strong in the second half, is to stay hungry and humble."
The Yankees kicked off the weekend showdown by winning their fifth straight meeting with the Red Sox, improving to 5-2 against Boston.
Rodriguez's early homer off Boston starter Clay Buchholz helped the Yankees score their 77th first-inning run of the season, leading all Major League clubs.
"It was great," manager Joe Girardi said. "Anytime you can get a lead in the first -- and Buchholz has been pitching very well. You take away what he did in April, and since then, he's been probably about as good as any starter in the league. To be able to get a lead was nice."
Buchholz exited in the top of the fourth with right elbow tightness as the Yankees rallied for three more runs. That included a bases-loaded walk to Rodriguez, who can partially credit Girardi's decision to rest him on Thursday for restoring some thump to his swing.
"I think Joe's been great; he's been navigating all the veteran players well," Rodriguez said. "I'm no exception to that. I felt good today."
Bryan Hoch is a reporter for MLB.com. Follow him on Twitter @bryanhoch, on Facebook and read his MLBlog, Bombers Beat. This story was not subject to the approval of Major League Baseball or its clubs.