Buchholz dealing with sore right elbow
Right-hander being examined after exiting Friday's start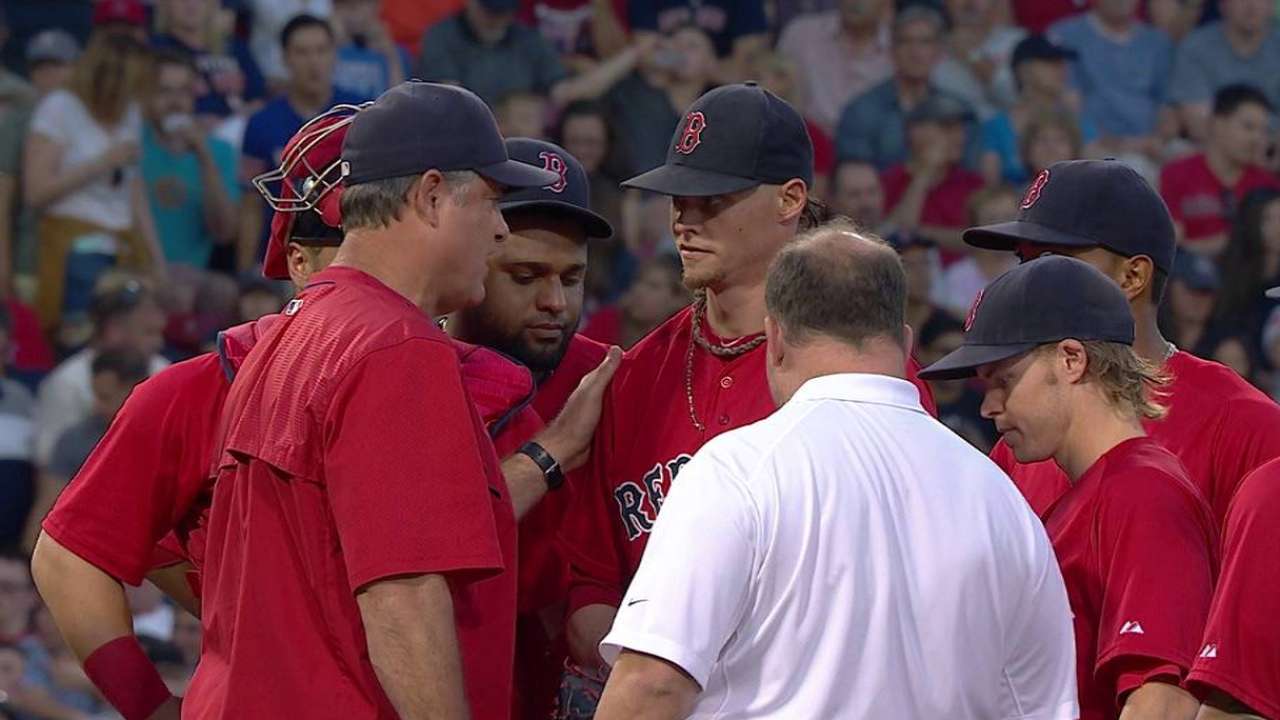 BOSTON -- Sandy Leon caught Clay Buchholz's last pitch on Friday, and he suspected something might be wrong. The cutter came in at 84 mph, and it's usually in the upper 80s. After Buchholz mentioned his elbow was hurting, Leon signaled to the dugout.
The initial diagnosis was elbow tightness. Following Friday's 5-1 loss to the Yankees, no further information was available.
"There's some tightness, some stiffness, in the elbow area. He's undergoing a full workup with imaging, so until we get any further information, that's all we have right now," said Red Sox manager John Farrell, who noted that Buchholz was getting an MRI on Friday night as part of the exam. "Until we get any further information, that's all we have right now."
Of late, Buchholz has pitched at an ace level. The injury occurred in the fourth inning, with Stephen Drew at the plate.
"He didn't feel any one significant effect of a particular pitch. Actually, from field level, the way he was throwing the baseball, he had good action to all his pitches," said Farrell. "He called Sandy out right after the last pitch he threw, and then Sandy waved to the dugout. Went out and ... Clay had mentioned that he felt a little stiffness and didn't feel like he could push through it at that point."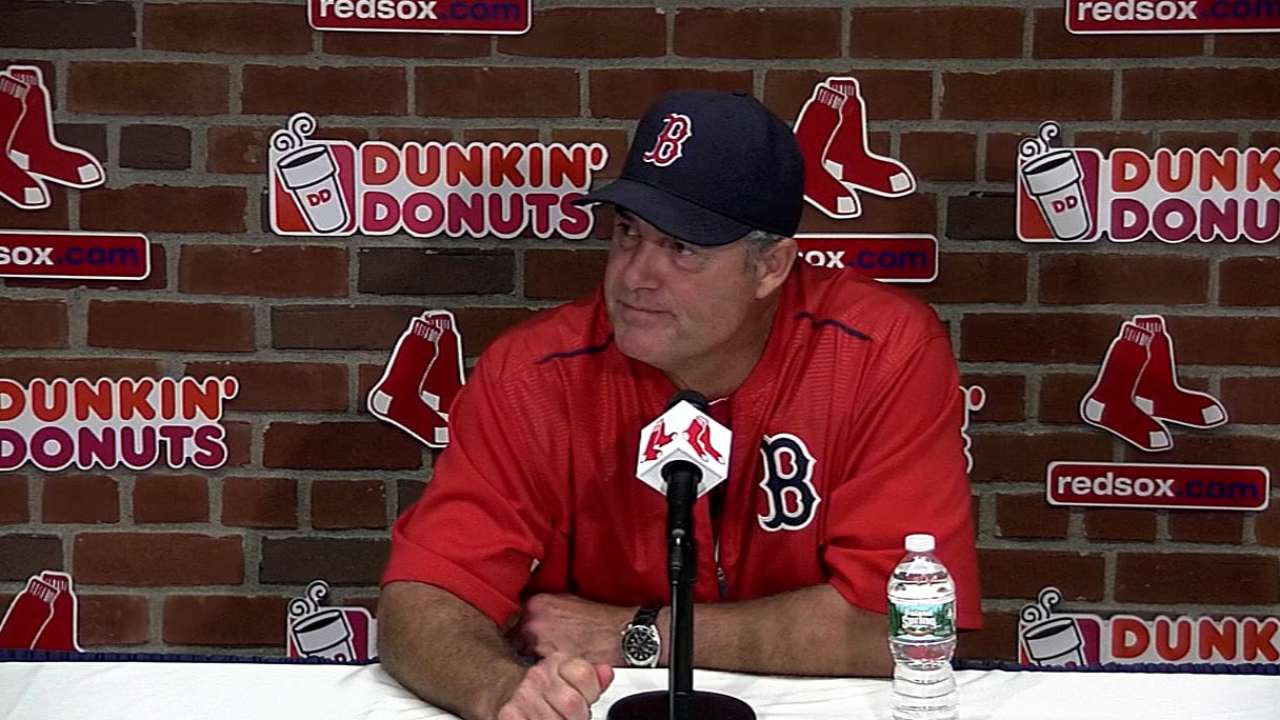 In fact, Leon urged Buchholz not to push through it.
"He called me out and he said he's feeling something in his elbow. That's all I know," said Leon. "I just told him, 'You've got to be smart. We've got three months to go. We've got to be safe. I'll call John.'"
Buchholz threw 59 pitches on the night, 42 of them for strikes. The timing of the injury could not have been more unfortunate. Not only was Buchholz in the midst of his best stretch of pitching since early in 2013, but the Red Sox came in with nine wins in their last 12 games.
The Red Sox trailed, 1-0, when Buchholz came out. Soon thereafter, it was 4-0.
Buchholz was charged with six hits and three runs (one earned) over 3 1/3 innings.
Considering the way the Red Sox have played of late, and who the opponent was Friday, there seemed to be more build-up than for any recent game. But the atmosphere at Fenway seemed flat after Buchholz came out.
"It's pretty deflating," said Brock Holt. "He's been our guy for the last few weeks."
"Hopefully it's nothing serious," said Red Sox righty Rick Porcello. "That's the bottom line. He's been our guy all year and we need him. For him on a personal note, hopefully it's something he can recover from and nothing serious."
Ian Browne is a reporter for MLB.com. Read his blog, Brownie Points, follow him on Twitter @IanMBrowne and listen to his podcast. This story was not subject to the approval of Major League Baseball or its clubs.