Cincy honors Oester with special day, local field
Diamond at second baseman's high school renovated, named in his honor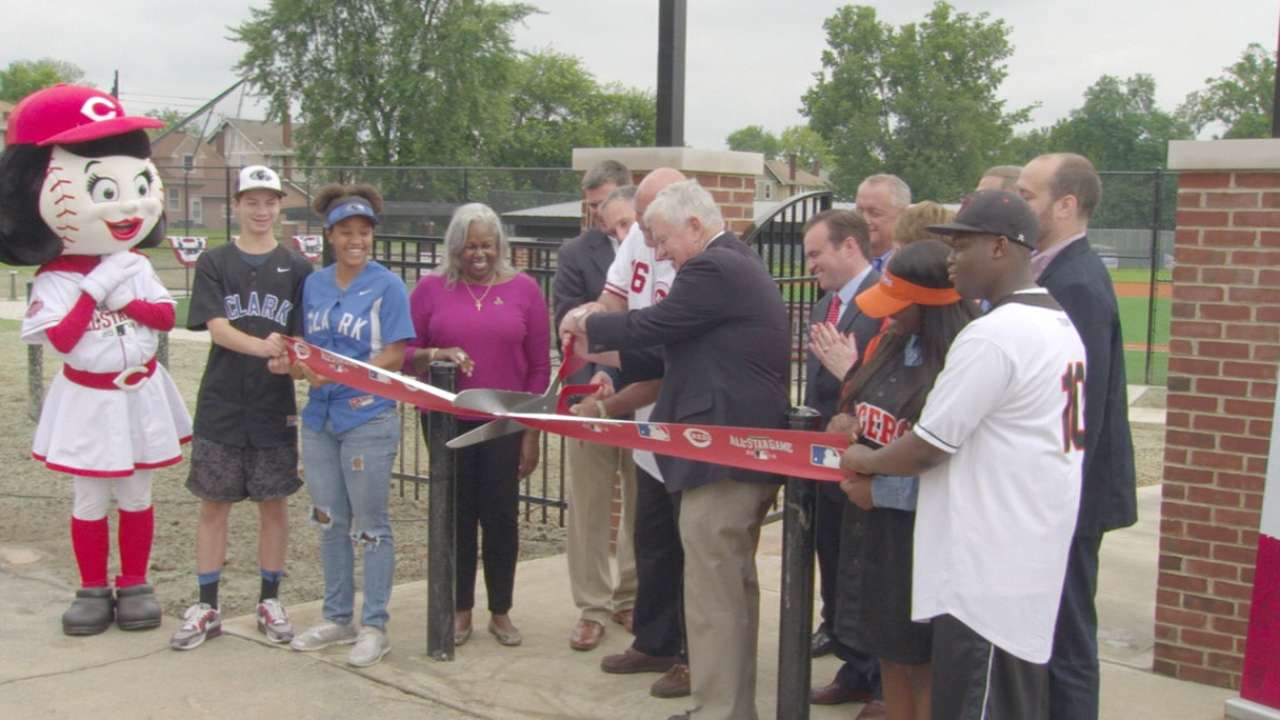 CINCINNATI -- Ron Oester runs the Blue Spruce Lawn Care landscaping business these days, serving about 50 residential and commercial clients. Most of them know his background as a Reds Hall of Famer, and they'll come out while he's cutting or maintaining a property and talk about the old days, like when he had that big RBI pinch-hit single off Oakland's Bob Welch to help Cincinnati come back in Game 2 of the World Series, and then go on to sweep the 1990 championship.
"I'm outside every day, staying semi in shape," Oester says. "We do just about everything. We maintain and we cut and we build retaining walls, just about everything. A lot of people like to come out and talk to me, and that makes it nice, whenever that happens."
So you can imagine how this beloved former second baseman -- the guy who played hard-nosed all the time and never wore batting gloves for 13 seasons with Cincy -- reacted when just about everyone seemed to come out to talk to him on Friday. Major League Baseball and the Reds unveiled upgrades to the Withrow All-Star Complex, home to Oester's alma mater, Withrow High School, its baseball and softball teams, and Cincinnati knothole youth baseball teams.
Mayor John Cranley read a proclamation designating this Ron Oester Day in Cincinnati, while the words "Ron Oester Field" adorned a beautiful field behind them.
"I didn't expect anything like this," Oester told the crowd, which began laughing with him. "I thought I was going to come here and cut a ribbon and go home. ... It's a great honor."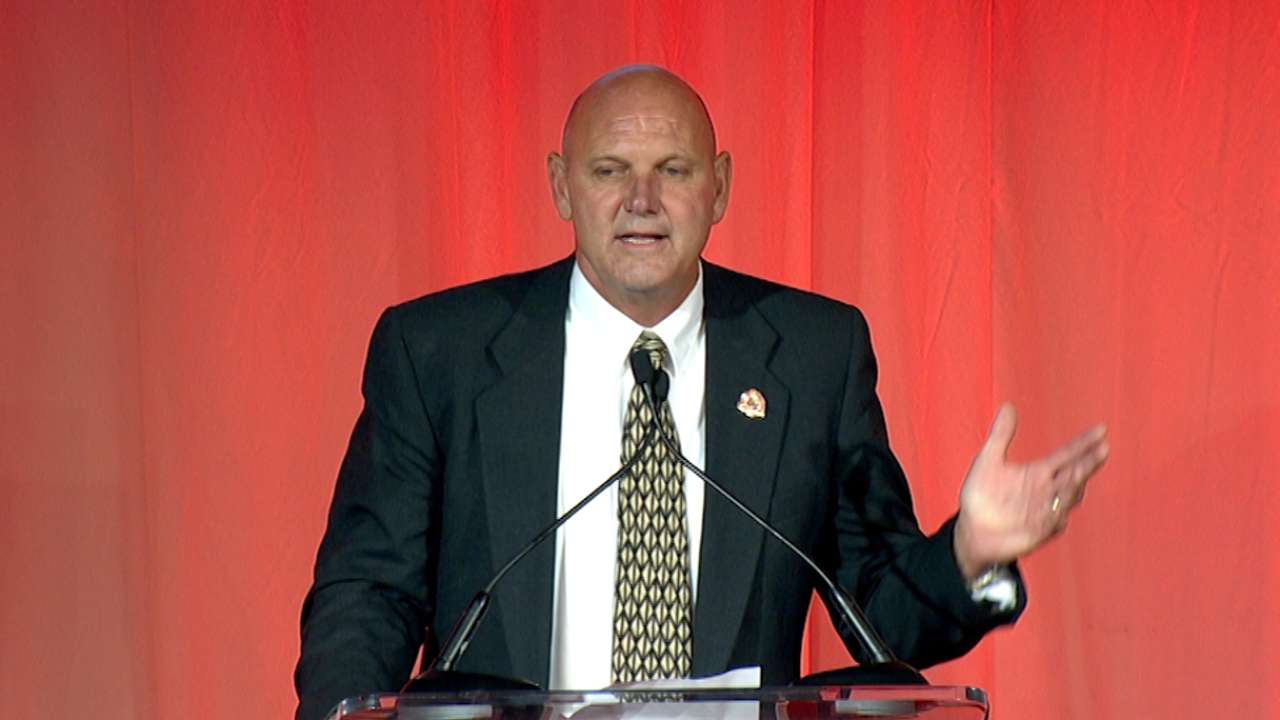 The improvements to the facility include a new grass baseball infield, upgraded irrigation, a new outfield fence, new batting cages, updated dugouts and backstops, a new scoreboard and a new archway to the baseball and softball fields. With these modifications, there will be fewer rained-out games, and Cincinnati Public Schools will have a premier field comparable to suburban school districts.
It was the ninth field dedication as part of the community legacy program happening courtesy of MLB, the Reds and various sponsors. Oester wore his old home white Reds jersey with the familiar No. 16 and his name on the back, It was like old times as All-Star Week got underway in advance of Tuesday's 86th All-Star Game presented by T-Mobile at Great American Ball Park.
Attendees at the event included Reds president Bob Castellini and Reds chief operating officer Phil Castellini; MLB COO Tony Petitti; Mary Ronan, superintendent of Cincinnati Public Schools; Sharon Robinson, daughter of Jackie Robinson and MLB's director of educational programming; members of Withrow's 1950 state champs; current youth ballplayers and many more.
"It's unbelievable. I never thought anything like this would happen when I was a kid playing here," Oester said. "I wish I could have played on a field like this with these guys. I'll have to come and see them play here. This is a first-class field. When you have these guys involved in something like this, the youth of Cincinnati, it's going to make them better ballplayers, because they're going to want to play on this field."
As a landscaper, Oester knows all about the benefits of an improved field, which comes courtesy of the All-Star Week legacy program.
"They don't have to help shovel off the snow in the winter, and they get better hops," he said. "It's easy to maintain. You don't get as many rainouts. It's something they'll really look forward to and take care of. It's a big honor to them to be able to play on something like this."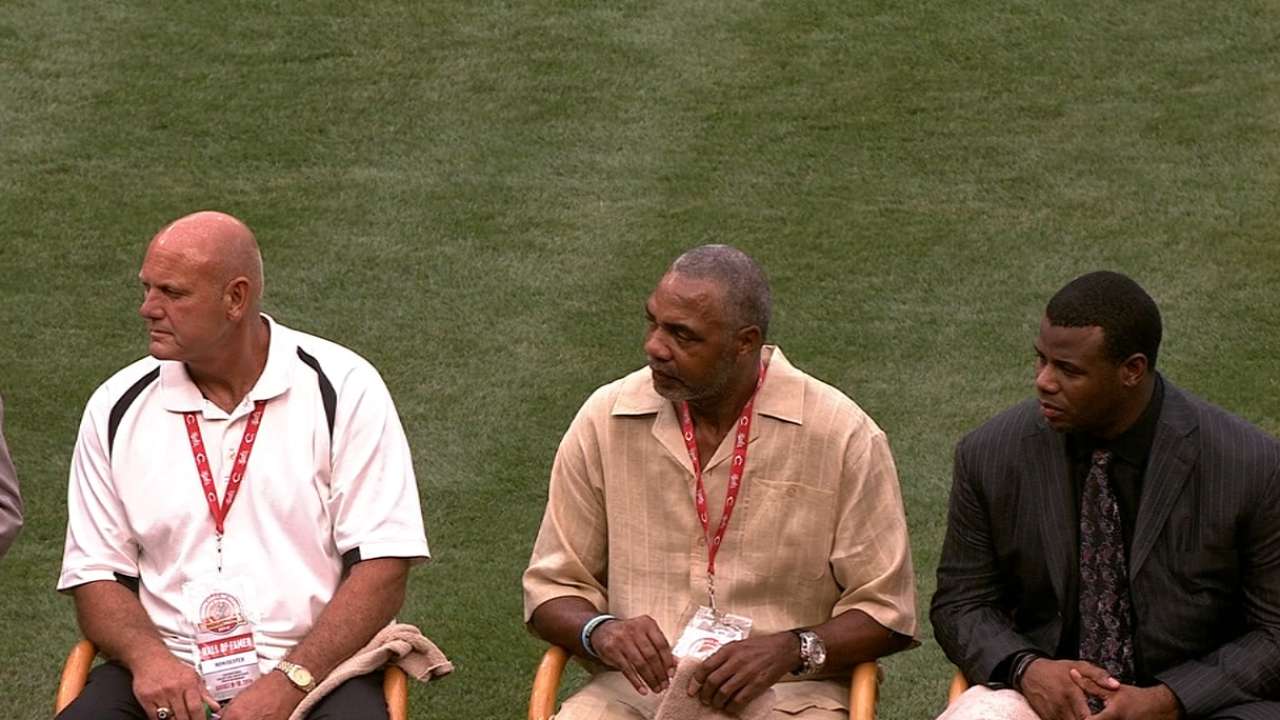 Like Oester's landscaping customers, many people want to know about those playing days. Mariano Duncan was the Reds' regular second baseman by the time they got to that 1990 Fall Classic, but Oester came up huge in that Game 2, cutting the A's lead to 4-3 with that RBI single.
"I think it got us going a little bit," Oester recalled. "[Manager] Lou Piniella put me in as a pinch-hitter, and I came through. I think it pulled us within a run, and we ended up winning that game, so that was a big memory. The World Series was the ultimate."
Oester said it's enjoyable to see the All-Star excitement return to the Queen City.
"It's crazy," he said. "You go downtown and all the All-Star signs down there, the Cincinnati Zip Line Experience and everything else. Now they've got Smale Riverfront Park going down there, and the carousel. Just everything involved with it. Cincinnati's going to have a Home Run Derby, and the Legends [and Celebrity Softball] game, not to mention the All-Star Game. I've been through two All-Star Games, and this one doesn't compare to the other ones, it's much better."
Mark Newman is enterprise editor of MLB.com. Read and join other baseball fans on his MLB.com community blog. This story was not subject to the approval of Major League Baseball or its clubs.