Jr. RBI Classic unites youth from around the nation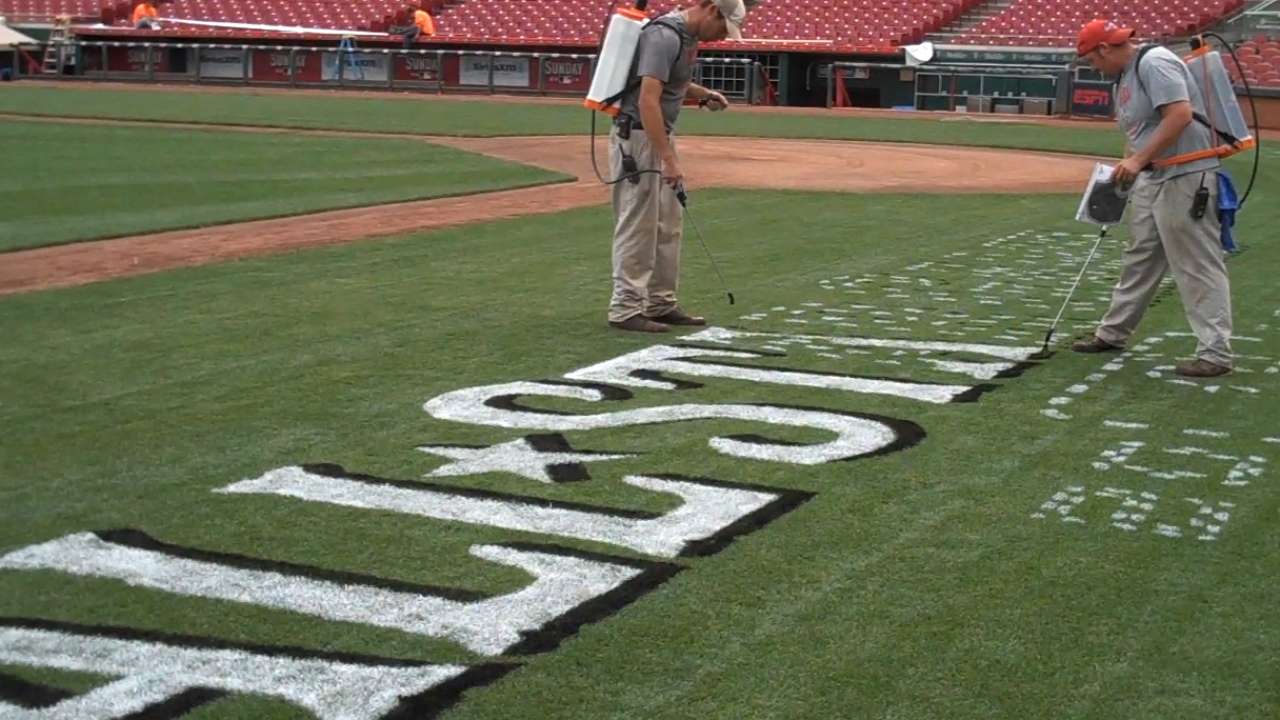 CINCINNATI -- For months, players and coaches had been counting down the days until the Jr. RBI Classic began. On Friday, that day finally arrived.
Players from eight baseball teams and four softball teams took the field Friday morning to start the seventh annual Jr. RBI Classic. The competing teams came from all over the country, arriving in the Queen City on Thursday.
"I liked it today because it was just all about fun, and just working together and coming together all as a team," said Caleb Lewis, a second baseman for City of Shreveport RBI team from Shreveport, La. "I just liked it all today."
All of the baseball and softball teams played two games on Friday, and they will each play four or five more games throughout the event. The games have a 90-minute time limit, and a seven-runs-per-inning cap keeps the games moving.
Game scores will not be kept during the event and there won't be a champion, but the teams were still competing hard during the event's opening day.
San Francisco Jr. Giants RBI manager Celestino Ellington was trying to get the most out of his players during the two games on Friday. He said the event would be a great opportunity for the players to meet and interact with kids from all over the country.
"It's just about experience," Ellington said. "The more they play the better they get. But I think the best thing for all these kids that are here is being able to mix in with different people from around the [United] [S]tates. You hear the different accents and stuff. I just think it's a cool thing to do."
An official opening ceremony of the Jr. RBI Classic will take place Friday night at the P&G Cincinnati MLB Urban Youth Academy. The opening ceremony is one of the many events outside of the games that the players will be a part of during the tournament, including the T-Mobile All-Star FanFest, the Gillette Home Run Derby presented by Head & Shoulders and a community service activity at The Giving Fields.
With the many events and opportunities, different players had a variety of things they were most looking forward to.
"[I'm excited for] the Home Run Derby," said Brandon Sneed, a shortstop for City of Shreveport RBI. "I'm rooting for Prince Fielder."
"[I'm looking forward to] FanFest," said Karon Mitchell, a third baseman for Driving Park Youth Baseball RBI from Columbus, Ohio. "Meeting all of the players. [I want to meet] Miguel Cabrera."
"Just making new friends, meeting new people and just seeing new places," Lewis said.
Robert Bondy is an associate reporter for MLB.com. This story was not subject to the approval of Major League Baseball or its clubs.