MLB.com Columnist
Anthony Castrovince
ASG festivities bring plenty of excitement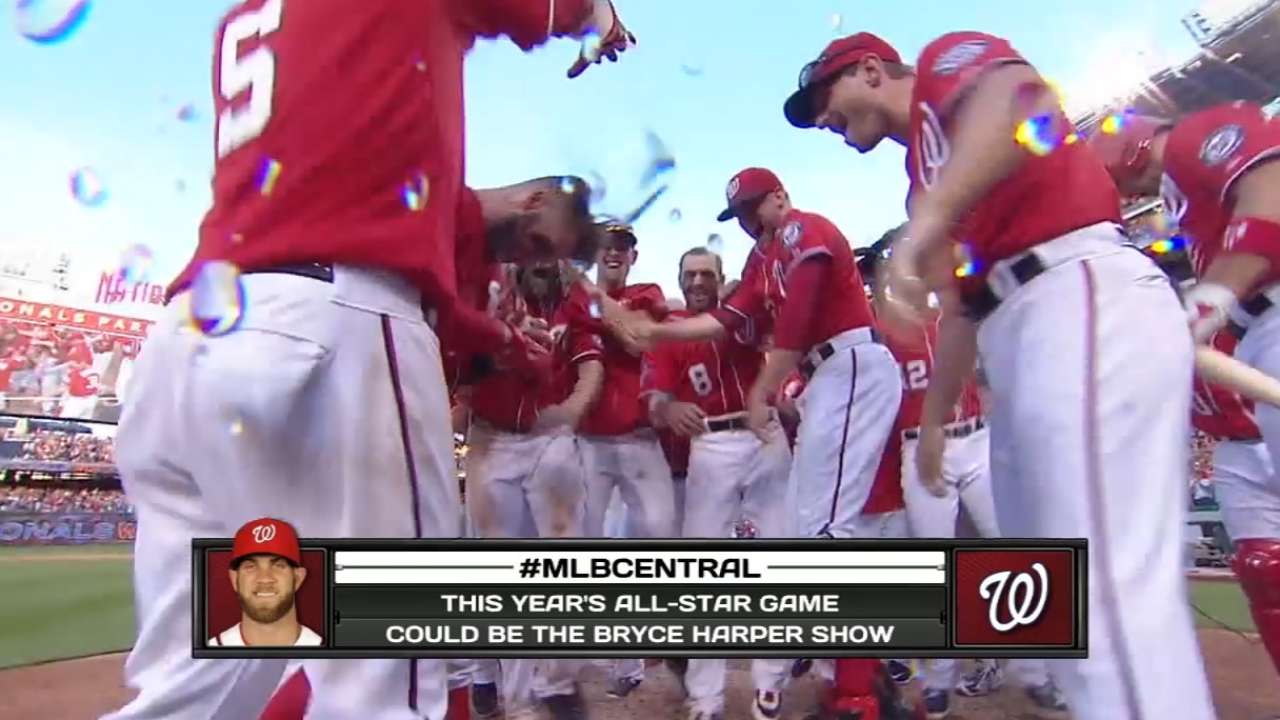 Cincinnati is known as the birthplace of professional baseball, the city where the 1869 Red Stockings fielded a 64-0 squad that didn't have to worry about being taken down by some wily Wild Card club. As such, the Queen City is still the kind of place where kids get out of school to attend the Opening Day parade, the kind of place where you'll spot many a Chris Sabo T-shirt years after he hung up his Rec Specs, the kind of place that should serve as a lovely setting for the All-Star Game presented by T-Mobile.
In conjunction with this week's all-All-Star edition of "The Cycle" on MLB Network, here are some of the things I'm looking forward to seeing at the Midsummer Classic:
The Bryce Harper Show
This is his year, and so, by extension, this is his game. Let's see what he does with it.
I'm a big fan of stirring up the Harper vs. Mike Trout debate, because I believe it's this generation's answer to Mays and Mantle. Trout has already done so many incredible things on the baseball field to establish himself as the best in the game. But he's only 23, Harper is only 22, and these guys are (hopefully) going to both enjoy long and inordinately productive careers. It would be pretty special to see Harper follow up Trout's All-Star MVP from 2014 with his own, just to spice up the debate all the more.
The Franchise Four unveiling
The culmination of a month-long vote on MLB.com, the "Franchise Four" campaign will conclude with the pregame reveal of each team's four most impactful players, as well as the Greatest Living Players, the Greatest Negro League Players and the Greatest Pioneers.
It is expected that Pete Rose will be one of the Reds' Franchise Four introduced on the field, and of course it will be impossible to ignore the backdrop of his bid for reinstatement and the revelations (if you can really call them that) that he bet on baseball as a player. Rose, though, probably won't get any less rousing an ovation than he did the last time he was allowed to participate in a part of the game's official schedule, at the 1999 World Series when he was named to the All-Century Team. Cincinnati loves him.
Despite his gambling issues, Rose is a no-brainer for the Reds' Franchise Four. What was more difficult was deciding the Greatest Living Players from a ballot that included Hank Aaron, Johnny Bench, Barry Bonds, Rickey Henderson, Sandy Koufax, Pedro Martinez, Willie Mays and Tom Seaver.
This was my ballot:
Bonds: A seven-time MVP who put up Hall-worthy numbers before he even got to San Francisco. Once there, his stats in a juiced-up era still qualified as outlandish, even by the standards of the day.
Mays: Possibly the greatest, living or dead. A two-time MVP Award winner who arguably should have won eight, and he was one of the most accomplished players all-time on both sides of the ball.
Aaron: Some have labeled him a "compiler" but look at what he compiled. The RBI (2,297) and total base (6,856) records still stand, and eight times he finished in the top five of the MVP Award vote, winning it in 1957.
Martinez: Sacrilegious as it may sound, his peak years were even better than Koufax's peak years. In 2000, his league-leading ERA was 196 points better than that of second-place finisher Roger Clemens. Pedro simply dominated an era in which the offense was absurdly good.
The new Derby format
It's a bummer that Harper, Giancarlo Stanton and two-time defending champ Yoenis Cespedes won't be competing in the Gillette Home Run Derby presented by Head & Shoulders, but it's hard to cry in your beer too long when you've got four of the great young talents in the game -- Joc Pederson, Manny Machado, Kris Bryant and Anthony Rizzo -- taking center stage alongside baseball royalty (Albert Pujols), a "hometown" hero (Todd Frazier), one of 2015's great comeback stories (Prince Fielder) and one of the game's premier all-around players (Josh Donaldson).
Typically, it's been a fool's errand to try to make predictions in the Derby field, but that's even more the case now that the format calls for an approach these guys are all simply unaccustomed to. The five-minute time limit each round (with the clock stopping each time a home run is hit in the final minute and bonus time allotted for hitting two home runs of 420-plus feet or one of at least 475 feet) could prompt some panicked swings, which would be oddly entertaining.
• Complete Home Run Derby coverage
Of course, the bracket format could invite some controversy. What if Frazier outhomers everybody but Fielder in the first round but doesn't advance because he was facing Fielder in his bracket?
Oh well. It will still be fun to watch guys try to hit one to Newport, Ky.
Lucas Giolito at the SiriusXM All-Star Futures Game
I polled various scouts and executives about these Futures Game rosters and asked which players they expect to see in the All-Star Game soonest. The name that kept coming back, again and again, was Giolito. He represents the modern gambles that must be taken with young pitchers. The Nats drafted Giolito knowing he'd probably need Tommy John, and that indeed turned out to be the case.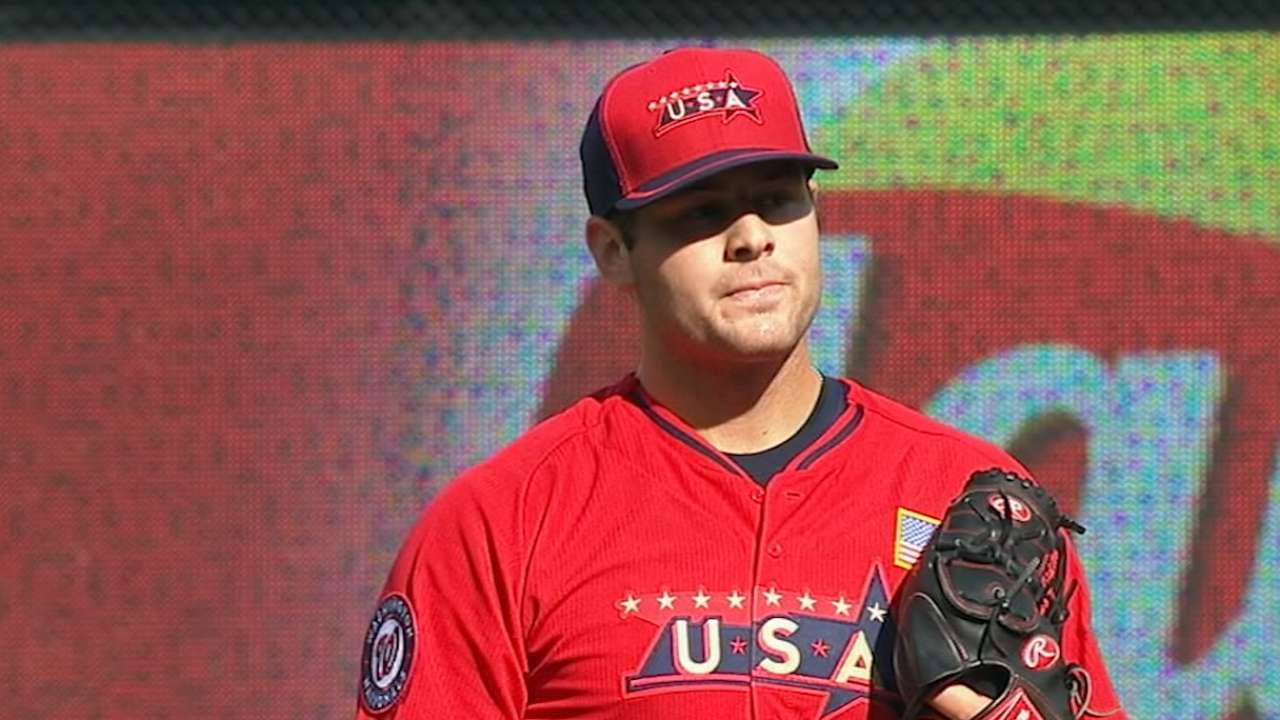 But now, on the cusp of his 21st birthday, Giolito is healed, he's polished, he's climbing the ranks. One National League assistant general manager described him as "an absolute monster physically with plus stuff across the board and a mean streak."
You've gotta watch that, right?
Eric Davis at the All-Star Legends & Celebrity Softball Game
I've had the good fortune to be at various events over the years that involved Eric Davis -- 1990 Reds reunions and the Draft and whatnot -- and I'm always struck by how much this now-53-year-old dude looks like he could still step right in and play a Major League game.
"I never get out of shape," Davis said in a recent interview on MLB Network. "I'm not like a lot of these guys that get out of shape that gotta go swing and do all that kind of stuff. I pretty much stay in shape all the time. So it's going to be easy. Just see the ball and hit the ball and run and catch it like I used to do years ago."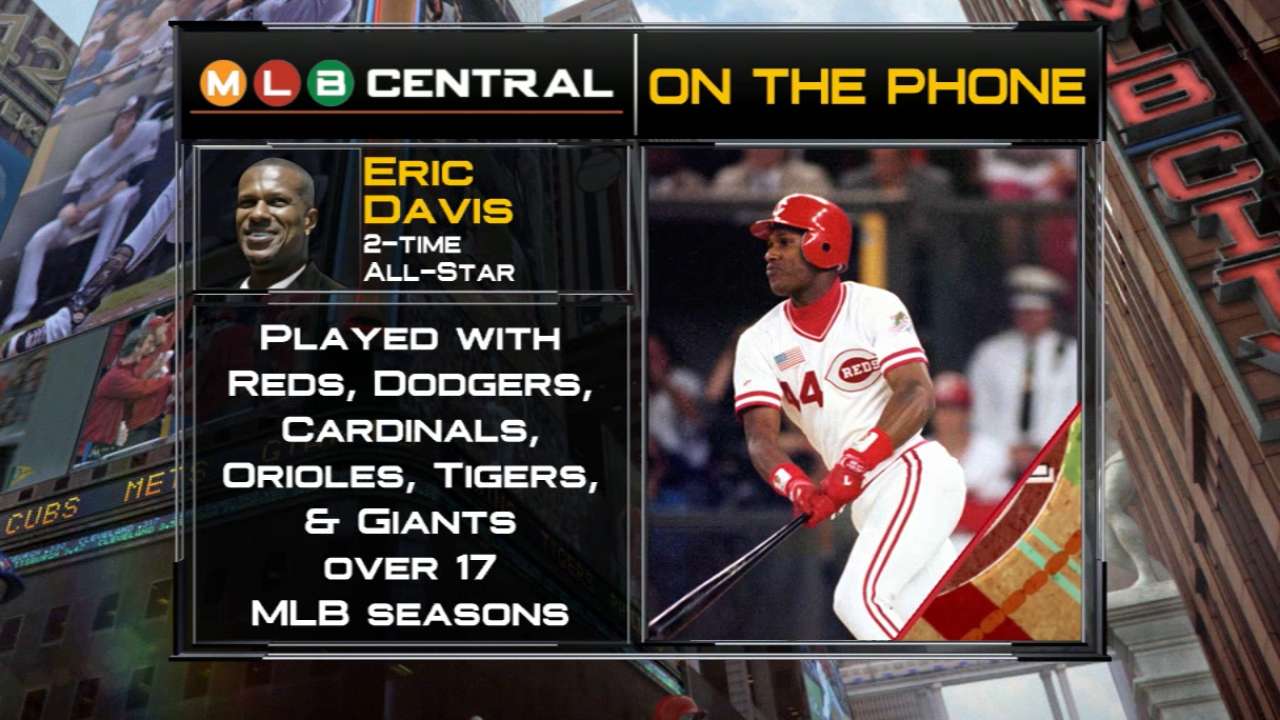 So, yeah, I'm expecting big things from Davis at this little exhibition.
That said, I'll give 10 bucks to the first person who gets Paul O'Neill to promise to hit two home runs for them.
Ceremonial first pitches
It's pretty cool that Ken Griffey Jr. will throw out a ceremonial first pitch before the Home Run Derby. It's doubly cool that one of the Greatest Living Players will throw out the first pitch before the All-Star Game.
That said, can't we find room somewhere for former Cincinnati mayor Mark Mallory?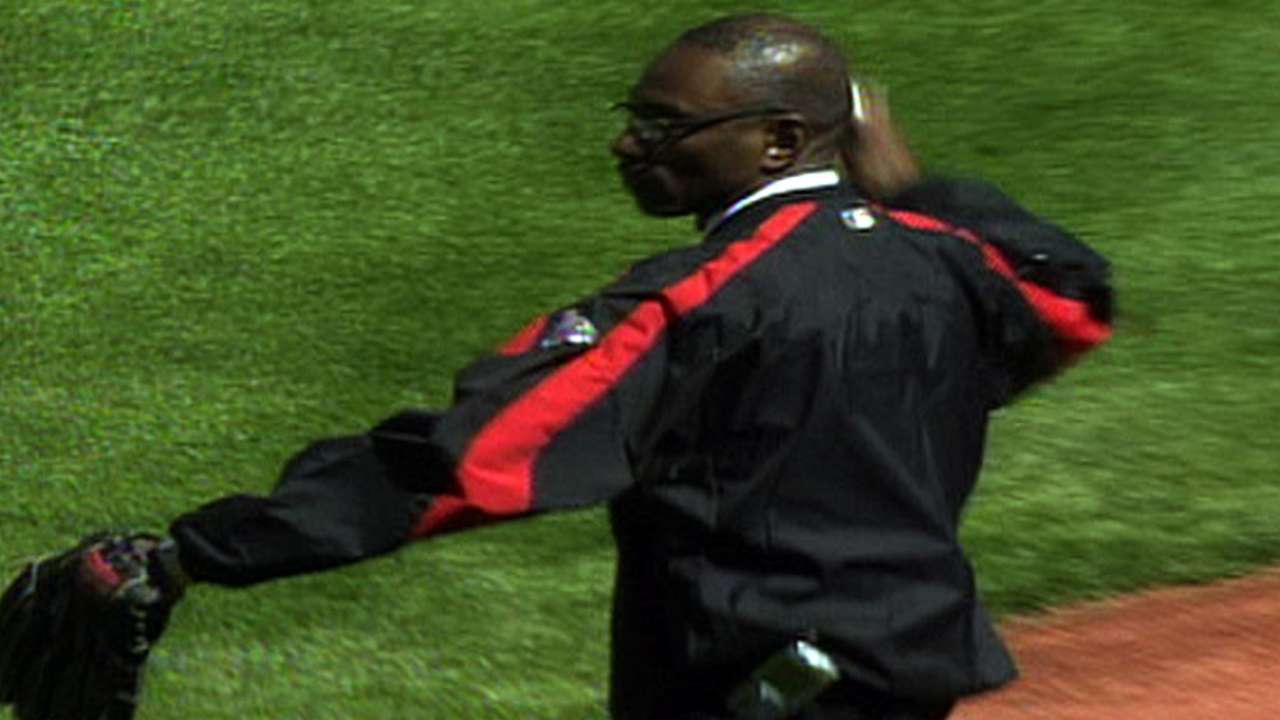 Anthony Castrovince is a reporter for MLB.com. Read his columns and follow him on Twitter at @Castrovince. This story was not subject to the approval of Major League Baseball or its clubs.