MLB.com Columnist
Anthony Castrovince
Which Futures Gamer will be an All-Star first?
Front-office executives, scouts polled on which prospects could soon be in Midsummer Classic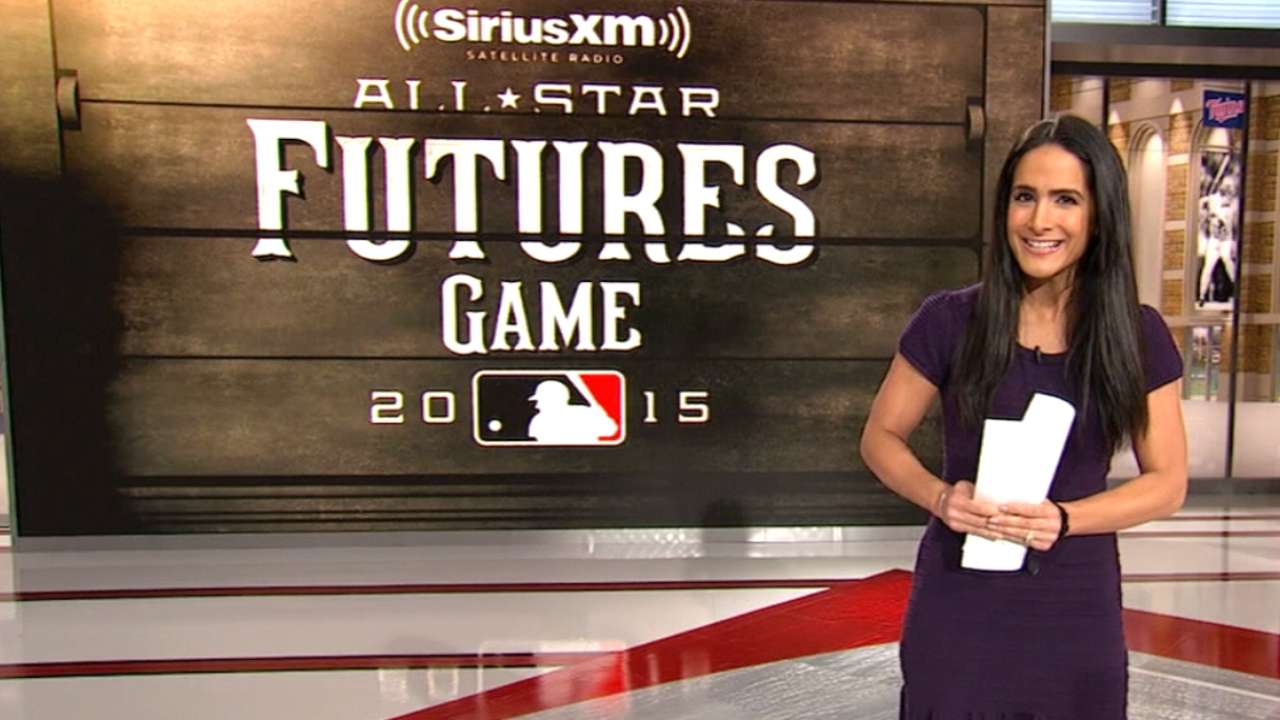 It might seem as if all of baseball's future is in the present, what with 11 of the top 15 guys from MLBPipeline.com's initial 2015 Top 100 Prospects list having already seen time in the big leagues this season. But not every intriguing young player has graduated to the next level, and the 2015 SiriusXM All-Star Futures Game will give us a good glimpse of the next wave.
To get a feel for the Futures Game, which takes place at 3 p.m. ET on Sunday at Great American Ball Park and will be broadcast live on MLB Network and MLB.com, we polled a variety of front-office executives and scouts from both leagues and asked them the following question:
Which of the guys on the U.S. and World rosters do you think will reach the MLB All-Star Game soonest?
Each person polled submitted two or three names, and the answers covered a lot of ground. These were the players who received the most votes:
Lucas Giolito, RHP, Nationals: Appeared on 92 percent of ballots
The 6-foot-6, 255-pound Giolito turns 21 next week, and he was the 16th overall pick in the 2012 Draft. The Nats took a chance on him knowing at the time that he was likely to need Tommy John surgery. If the opinion of rival evaluators is to be believed, he'll reward them for that gamble.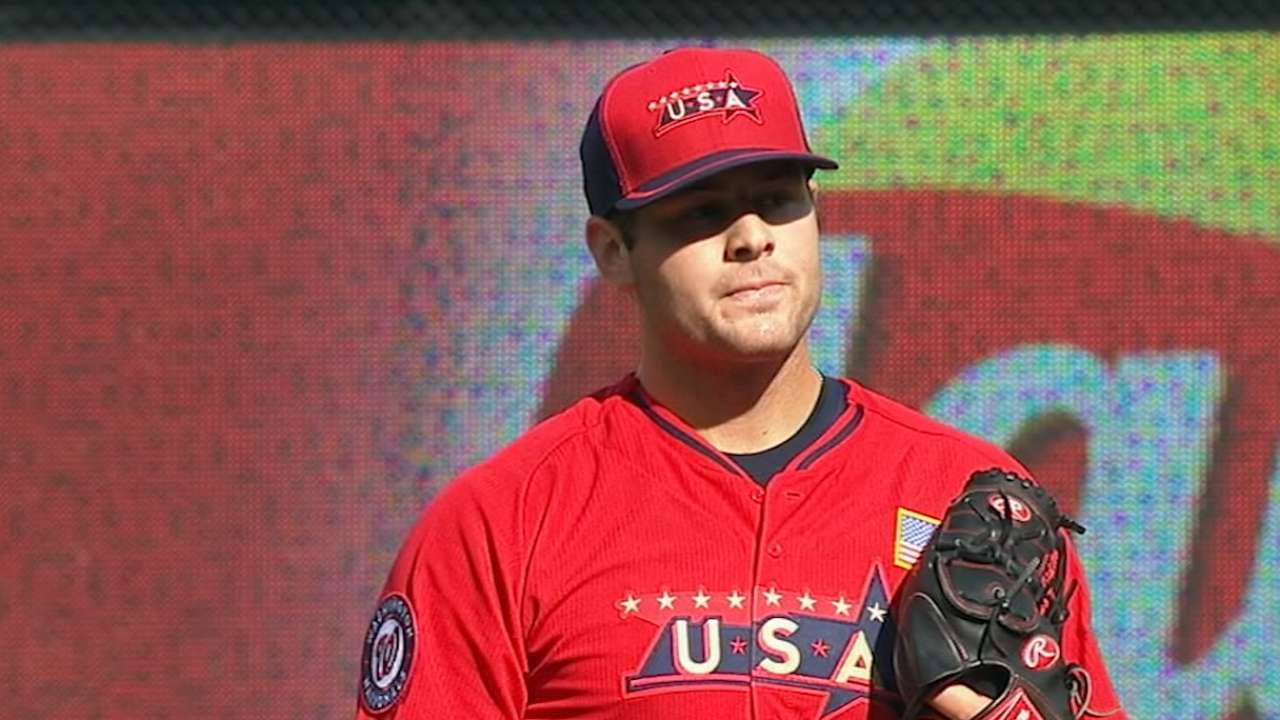 "He has a chance to be a lot like Gerrit Cole," one National League assistant GM said. "An absolute monster physically with plus stuff across the board and a mean streak. I think he could pitch at the top of a rotation."
Giolito is currently at Class A Advanced Potomac, but several of those surveyed said some variation of the same thing: "Could move fast."
Kyle Schwarber, C, Cubs: 58 percent
You can count Schwarber among those who made their way to the Majors this season, but his was a short stay necessitated by an Interleague trip for the Cubs. They let him DH for a week, and all he did was go 8-for-22 with a homer, a triple and six RBIs.
No wonder one American League farm director concluded, "Pretty much Major League-ready with the bat."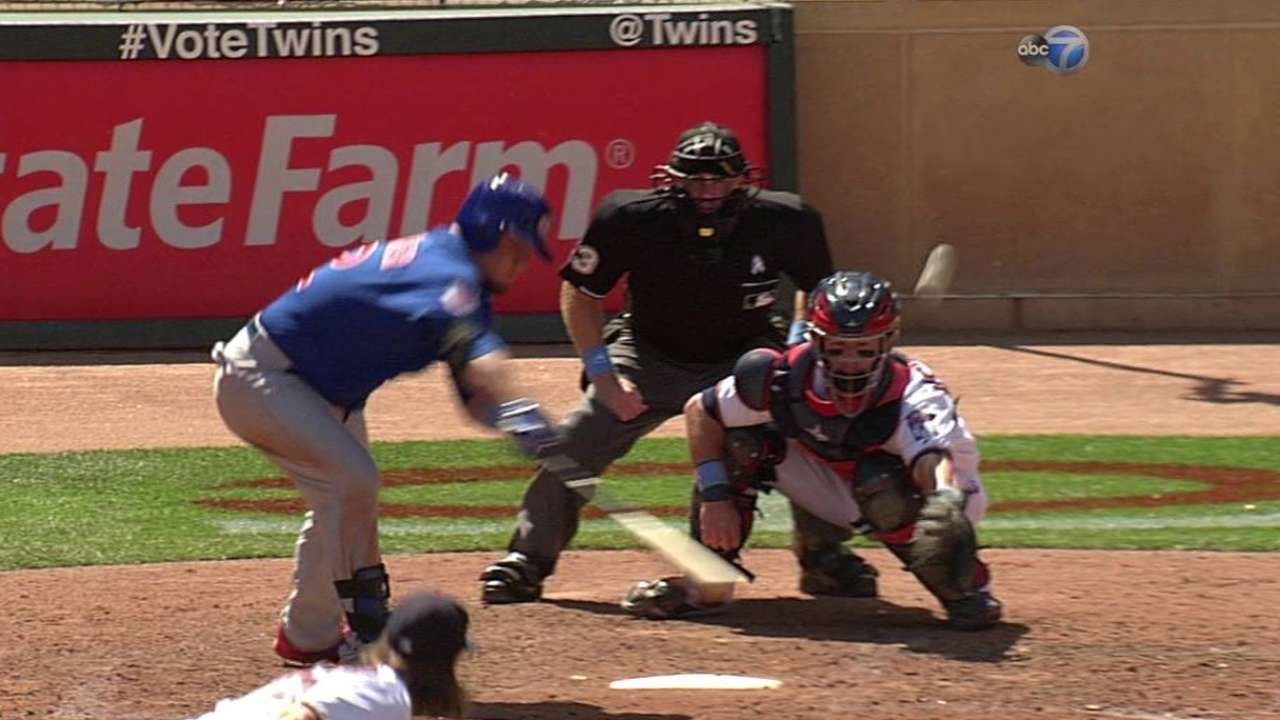 The question in the industry is whether it's worth it to give the lefty-hitting Schwarber, who was the fourth overall pick in last year's Draft, the necessary development time at catcher.
"He's a little like Bryce Harper that way," an NL scouting director said. "I think he can catch in the big leagues if you want to slow his development down. But if you want to stick him out in left field, I think you can do that pretty quickly. Catching's a tough position. There's a lot to learn there, and that position beats you up. And his bat is way ahead of his glove."
Aaron Judge, OF, Yankees: 50 percent
One NL scout called the 6-foot-7, 275-pound Judge "The Toolshed," because he's got power (he hit 12 homers and 16 doubles in 63 games at Double-A Trenton before a recent promotion to Triple-A) and plate discipline, and he moves around well.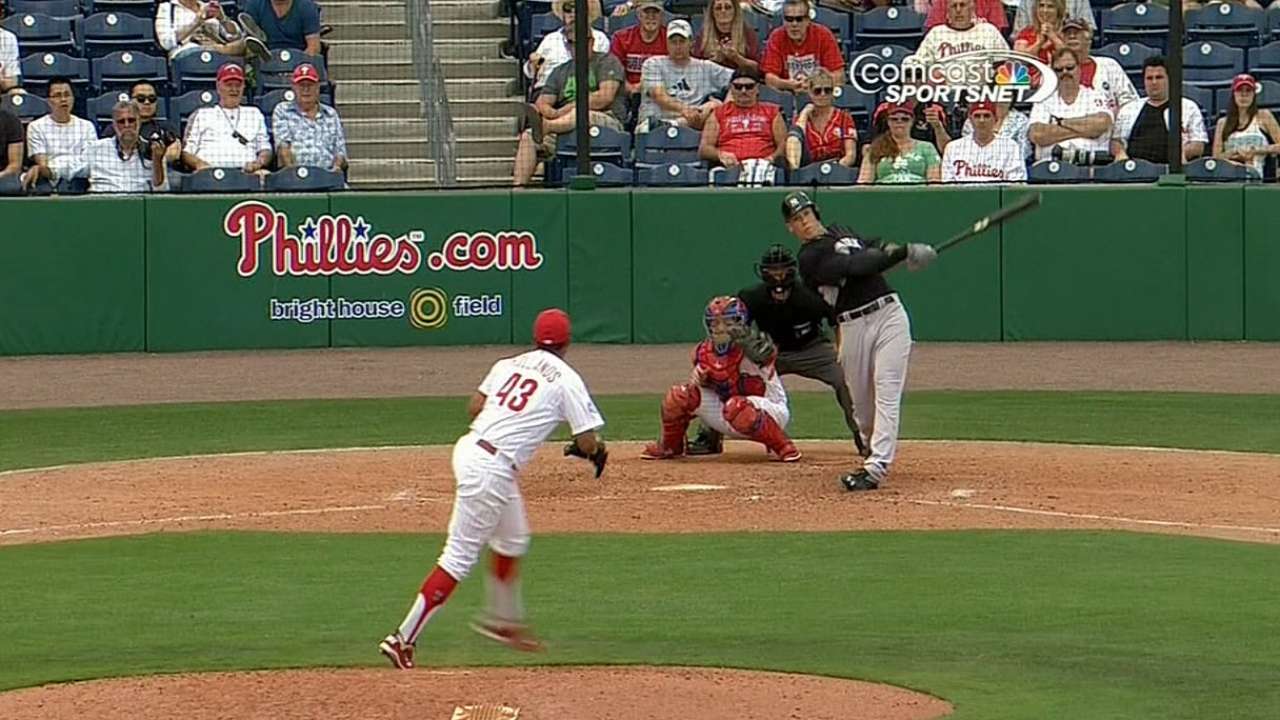 Because of his size and raw power, Judge, who was the 32nd overall pick in the 2013 Draft, draws a lot of Giancarlo Stanton comparisons. But an assistant GM also noted that Judge is "a better athlete than you'd think."
"He could be a superstar," the evaluator concluded.
J.P. Crawford, SS, Phillies: 33 percent
At a time when we're so focused on the remnants of the Phils' great past -- Chase Utley's diminishing role, Cole Hamels' potential July movement -- Crawford joins Maikel Franco in representing the potential for their future.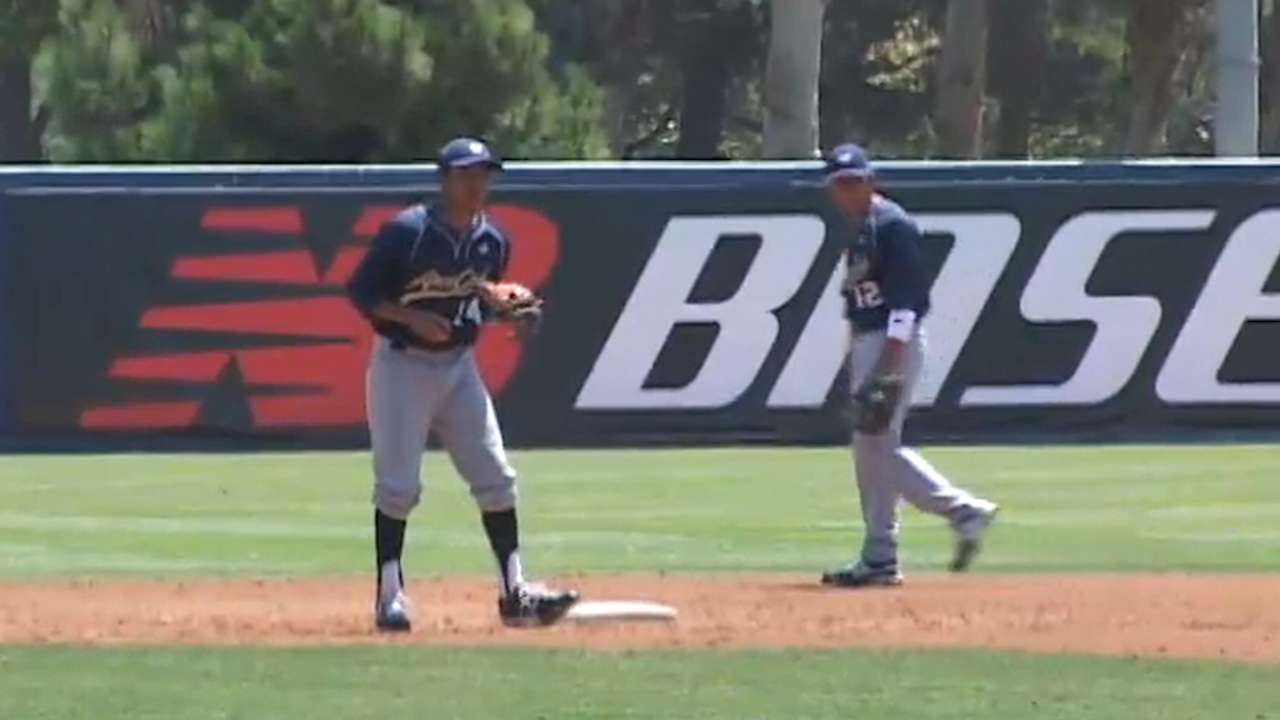 At 20, Crawford is the youngest player in the Eastern League. His .393 career on-base percentage since his arrival as the 16th pick in the 2013 Draft combines with his excellent defensive play to make him, as one NL scouting director put it, "a complete player, which is hard to find at that position."
An AL general manager added: "A dynamic shortstop with a diverse skill set that can impact the game in a number of ways."
Nomar Mazara, OF, Rangers: 25 percent
If you think baseball's due for another Nomar, here you go. At 6-foot-4, 195 pounds, Mazara has to fill out his frame a little more.
"He should get stronger," an AL scout said.
But the product of the Dominican Republic is barely 20 and is already putting up solid numbers at the Double-A level (a .290/.369/.458 slash line).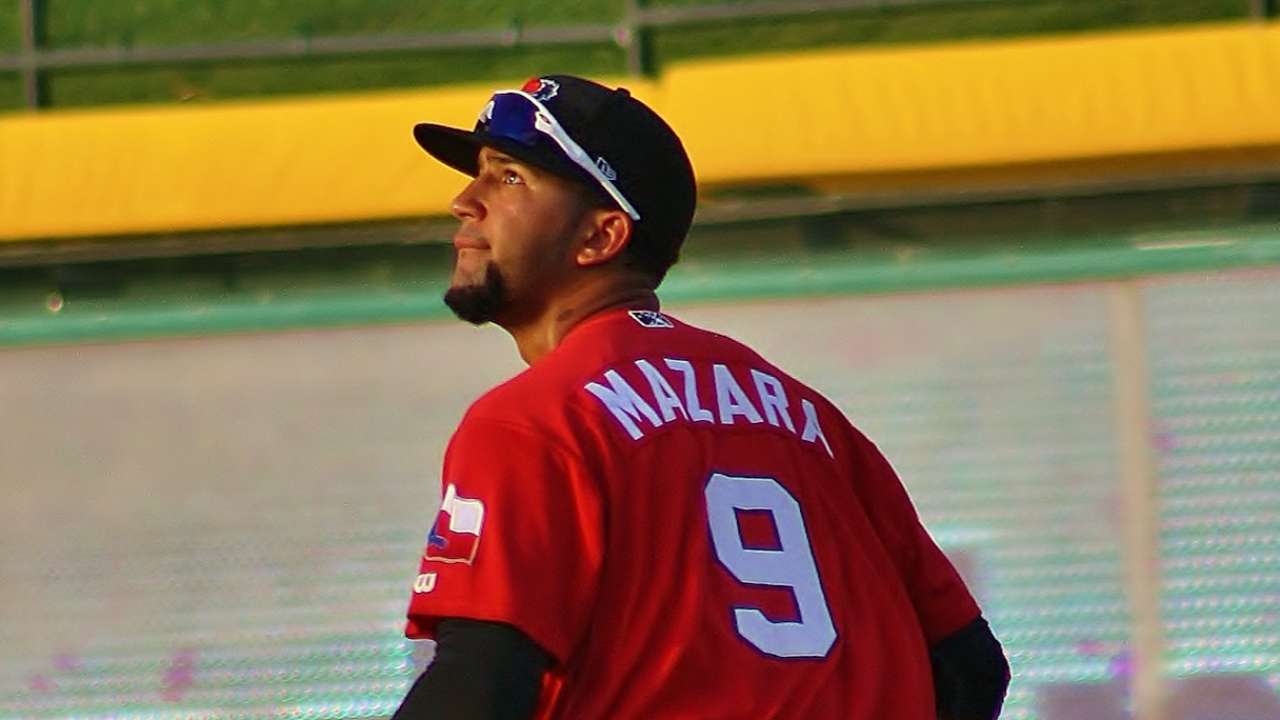 "He reminds me a little bit of Carlos Gonzalez, but more projectable, maybe trading some hitability for power," an NL evaluator said. "He's so young and already performing so well."
Sean Newcomb, LHP, Angels: Eight percent
The 15th overall pick in the 2014 Draft, Newcomb moved up to Class A Advanced Inland Empire earlier this season, and he has posted a 2.94 ERA with 61 strikeouts in 49 innings there. Though he'll have to work to limit his walks, he combines strikeout stuff with ground-ball tendencies.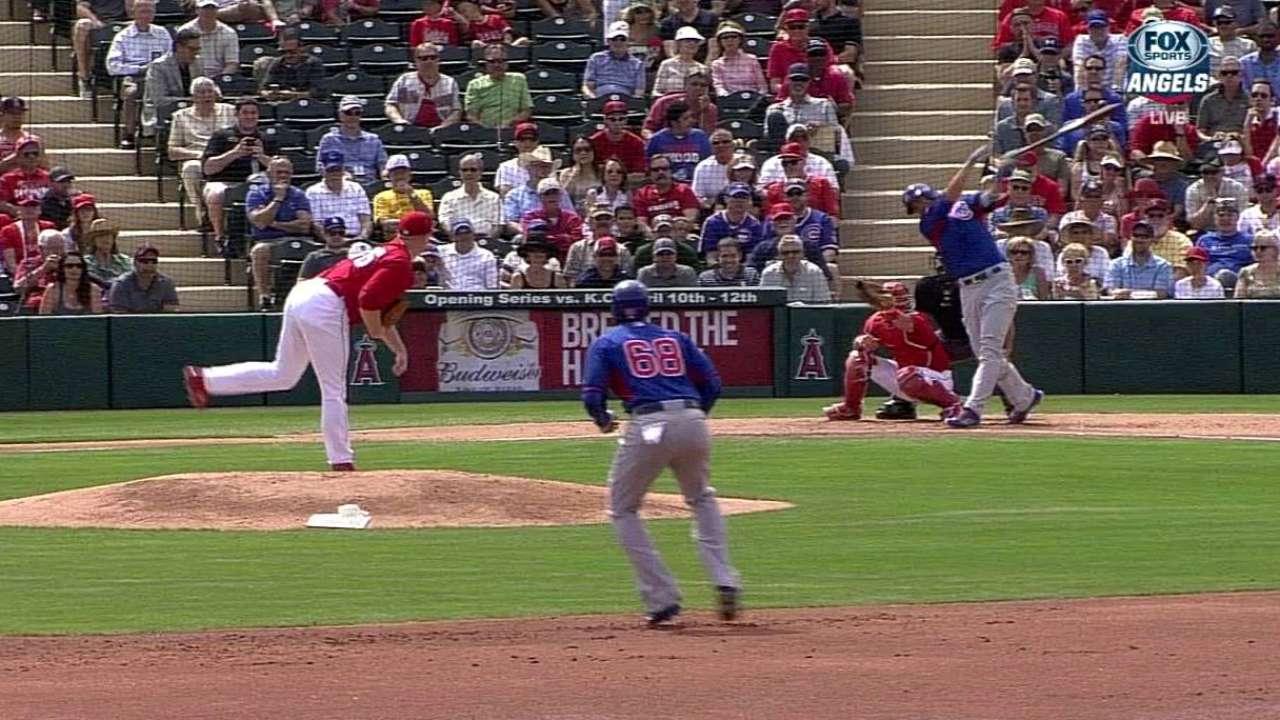 "He looks like he has top- to mid-rotation value," an AL scouting director said.
Raul Adalberto Mondesi, SS, Royals: Eight percent
You know the name, of course, but the elder Mondesi's kid hopes to make a name for himself with his bat, speed and defensive ability. He turns 20 later this month and has struggled to get on base consistently at the Class A level, but that didn't stop one AL evaluator we surveyed from concluding he has "star power" qualities -- in large measure because of his glove.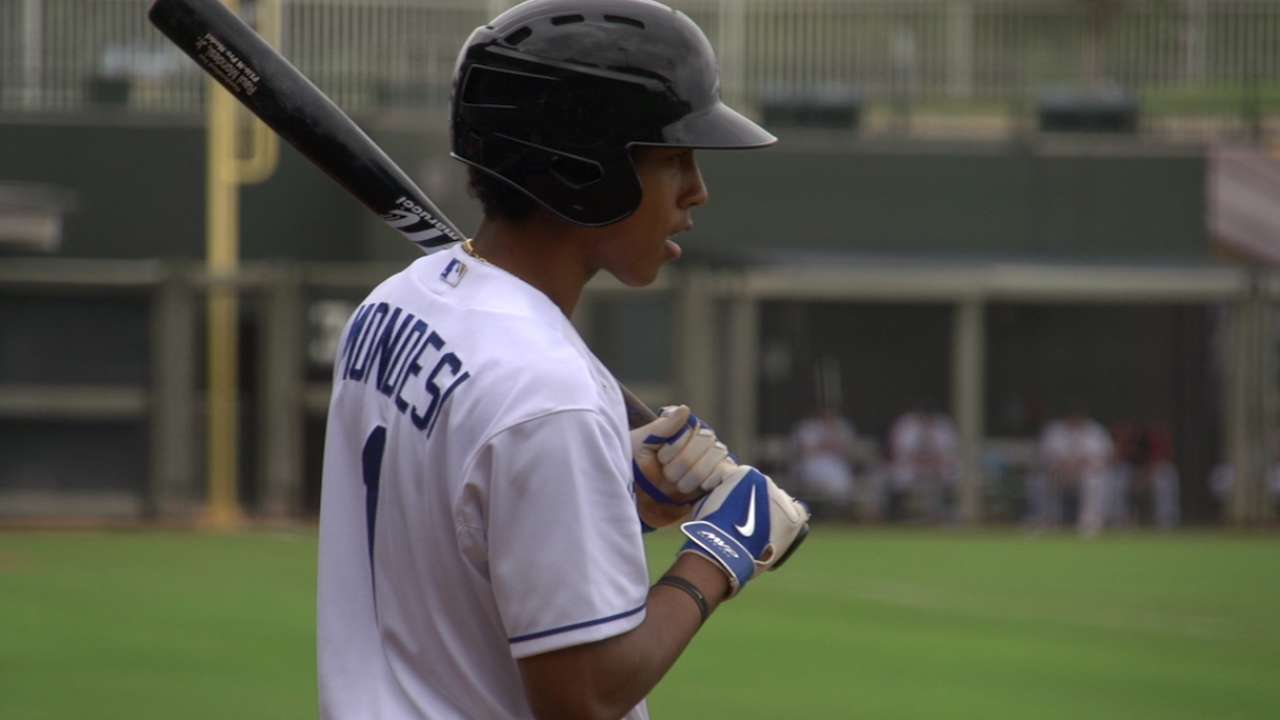 The 17th annual SiriusXM All-Star Futures Game takes place at 3 p.m. ET on Sunday, and it can be seen live on MLB Network and MLB.com, with Matt Vasgersian, Dan Plesac, Heidi Watney and Jonathan Mayo on the call live. In addition, SiriusXM Radio will broadcast play-by-play coverage of the event live on MLB Network Radio (XM channel 89; Sirius channel 209). MLB.com will also provide complete coverage before, during and after the game. Fans can stay updated by following @mlbpipeline on Twitter and can send/receive tweets to/from the U.S. and World dugouts during the game by tagging tweets with the hashtags #USDugout and #WorldDugout.
Anthony Castrovince is a reporter for MLB.com. Read his columns and follow him on Twitter at @Castrovince. This story was not subject to the approval of Major League Baseball or its clubs.