Greinke extends scoreless innings to 35 2/3
Dodgers starter makes strong case to start All-Star Game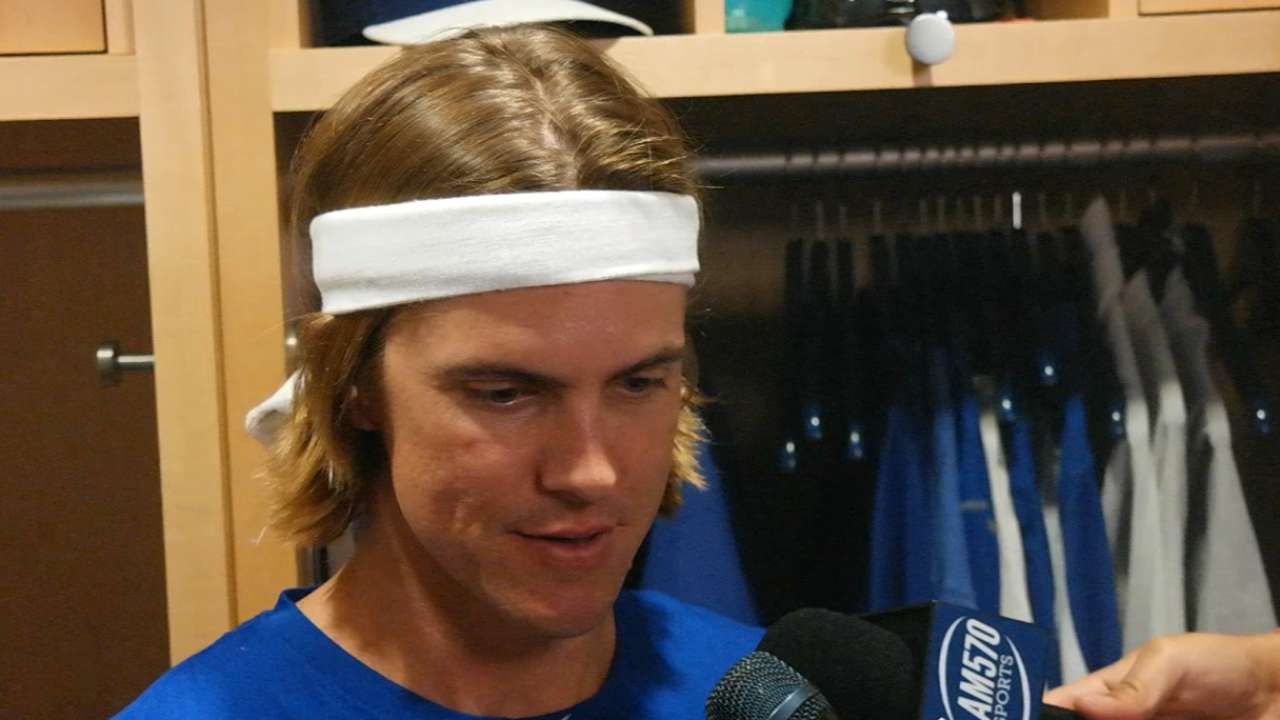 LOS ANGELES -- One night after Clayton Kershaw auditioned for the Esurance MLB All-Star Game Final Vote, Zack Greinke sent in his application to start the All-Star Game presented by T-Mobile for the National League with another dominating performance.
Greinke tossed eight innings, allowing just one hit, and didn't allow a run for the fifth straight start in a 6-0 win over the Phillies at Dodger Stadium on Thursday night. He extended his scoreless streak to 35 2/3 innings, which is the longest active streak in the Majors.
His manager, for one, thinks Greinke should be the one to start the Midsummer Classic.
"I do. I'm not much of a politician, but it's really hard to be better than him right now," manager Don Mattingly said. "I know [Max] Scherzer has been really good, so that's with all due respect, but that's my guy."
Greinke lowered his Major League-leading ERA to 1.39 and he hasn't allowed a run since June 13. The only hit he allowed was a single to Ryan Howard in the second inning, and he wouldn't allow another baserunner.
Kershaw threw his first shutout of the season Wednesday night and it looked as if Greinke could do the same -- he was at 94 pitches through eight innings -- but Alex Guerrero pinch-hit for Greinke in the bottom of the eighth.
Mattingly said that if the score had held at 4-0, he would've sent Greinke out for the ninth inning, but once Yasiel Puig launched a two-run homer in the eighth to extend the lead to 6-0, Mattingly opted to go with Joel Peralta for the final frame.
"At that point, I didn't feel like it was worth it to send him out there," Mattingly said. "I know Joel needed an inning."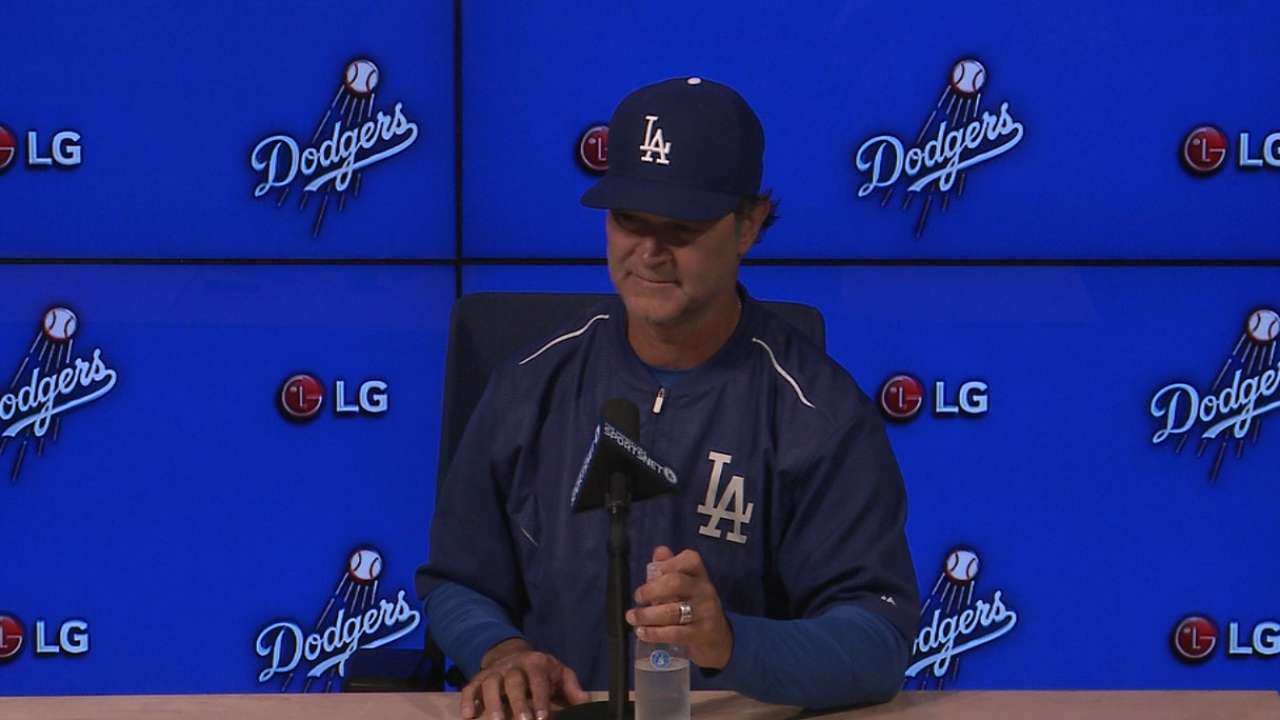 Greinke is one of six pitchers in the live-ball era to have five consecutive scoreless starts. A pair of Dodgers, Orel Hershiser and Don Drysdale, are the only ones to throw six straight. Greinke's scoreless streak in the fourth-longest in Dodger history; Kershaw threw 41 straight scoreless innings last season.
"You get a good contract and you don't have to worry about anything other than making your pitches," said Greinke, who said this is the best command he's had of his pitches in his career.
There was one scare to the streak that won't show up in the box score. In the sixth inning, Cameron Rupp took a hanging curveball deep down the line, but ultimately the ball swung just foul past the pole in left field. Greinke struck him out on a slider on the next pitch.
"Things are just working and I'm trying to stay in the rhythm, I guess," Greinke said. "There hasn't been any bad luck and when that happens, it makes things easier."
Steve Bourbon is an associate reporter for MLB.com. This story was not subject to the approval of Major League Baseball or its clubs.