MLB.com Columnist
Jonathan Mayo
Severino tops list of fantasy prospects in Minors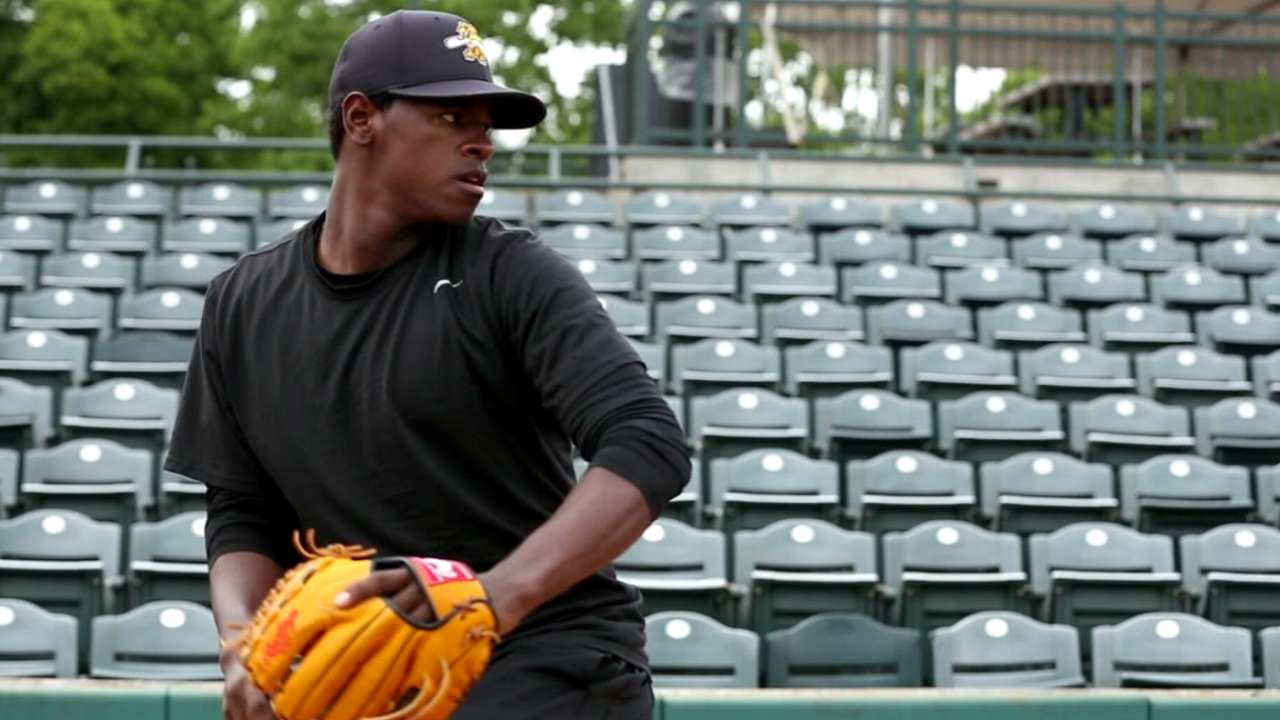 Every week, the MLBPipeline.com crew will rank the top 10 fantasy baseball prospects in the Minor Leagues. These rankings are based solely on expected 2015 fantasy production in the Major Leagues, in contrast to the MLBPipeline Top 100 Prospects list, which reflects long-term value in all phases of the game.
So much for thinking Miguel Sano might struggle out of the gate.
I'll be honest. I figured the young Twins third-base prospect would make an impact with some power fairly quickly, but thought it might take him some time to make overall adjustments. After all, he missed all of 2014, he hadn't played above Double-A ball (and only 66 games there this season) and he's only 22. Oh, and he would be mostly used as a designated hitter, a role he wasn't accustomed to.
It's likely the league will catch up to him and he'll have to make adjustments, but so far, it's been very good for the No. 9 overall prospect on our Top 100 list. He's hit safely in all seven games in which he's played (as of Thursday), including his first Major League home run on Tuesday. Sure, he's struck out six times. But he's also drawn six walks, a very good sign that he's not trying to do too much at the plate too soon.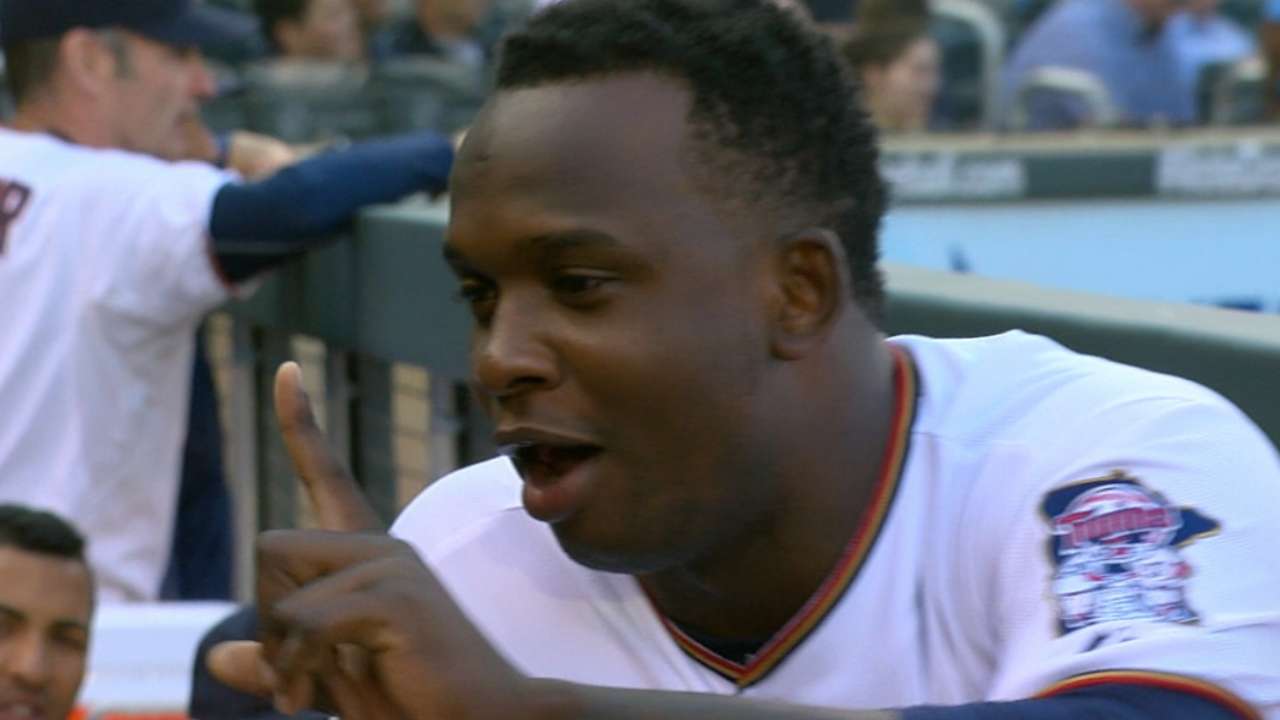 And it's not like they're hiding him at the bottom of the lineup. Sano has hit fourth, fifth and sixth so far. He's being counted on to be a run-producer, and so far he's come through. It will be interesting to see how he adjusts to the game's best pitchers adjusting to him going forward.
1. Luis Severino, RHP, Yankees (last rank: 8)
Severino continues to pitch well in Triple-A at age 21, a mere six years younger than the average pitcher in the International League. The Yankees are in first place, so maybe they don't want to mess with a good thing, but it's hard to see Severino as anything but an upgrade. At the very least, his electric stuff could play out of the bullpen very well down the stretch.
2. Corey Seager, SS, Dodgers (last rank: 1)
He's not quite as red-hot as he was earlier, even when he first got to Triple-A. But you know he's going to make adjustments and continue to hit for average and power. It was tempting to bump him down a couple of more spots just because the Dodgers don't seem to be in any hurry.
3. Aaron Nola, RHP, Phillies (last rank: 3)
Nola has walked 1.3 batters per nine innings between Double-A and Triple-A in 2015, his first full season. That would be fifth lowest in the big leagues. His 5.93 K/BB ratio would also be top 10 worthy, putting him in the same area as Clayton Kershaw.
4. Joey Gallo, 3B, Rangers (last rank: 7)
Over his first eight Triple-A games since being sent down, Gallo has seven hits. Five of them -- three doubles and two home runs -- have been for extra bases. Sound familiar? He continues to get work at third and in left field, so he's ready for another opportunity in Texas.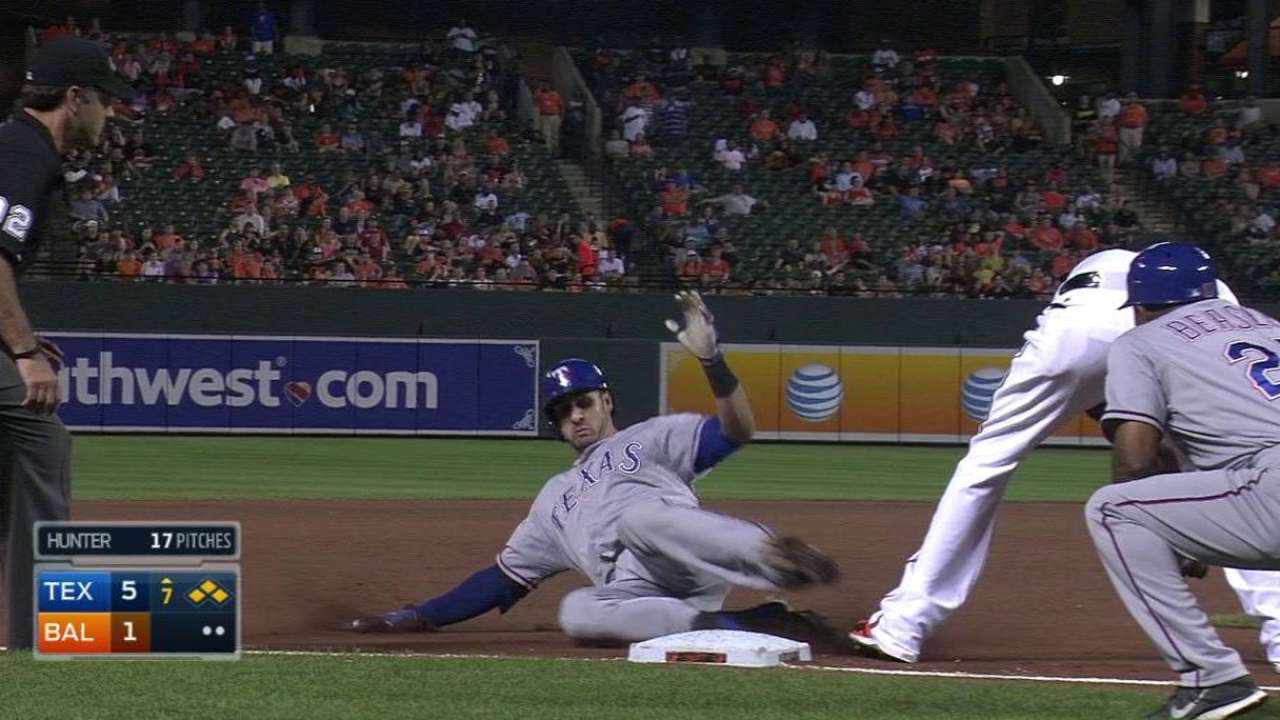 5. Brian Johnson, LHP, Red Sox (last rank: 2)
Johnson continues to be the best, and most consistent, option in the Red Sox's system should they decide to call for more starting-pitching help. He's second in the IL in WHIP and strikeouts, sixth in ERA.
6. Joe Ross, RHP, Nationals (last rank: 6)
He's not missed as many bats in his three Triple-A starts as he did in Double-A, but it's a small sample size. But he continues to be tough to hit (.204 batting average against) and will continue to wait for another chance to contribute.
7. Kyle Schwarber, C, Cubs (last rank: 9)
It appears the Futures Game participant doesn't have much left to prove in the Minors offensively. He's hit .351/.403/.667 over his first 16 games in Triple-A and hit .448 with a pair of homers over his first eight games there in July. He still hasn't played any outfield and the Cubs don't have Interleague Play in an American League park until they meet the White Sox in mid-August.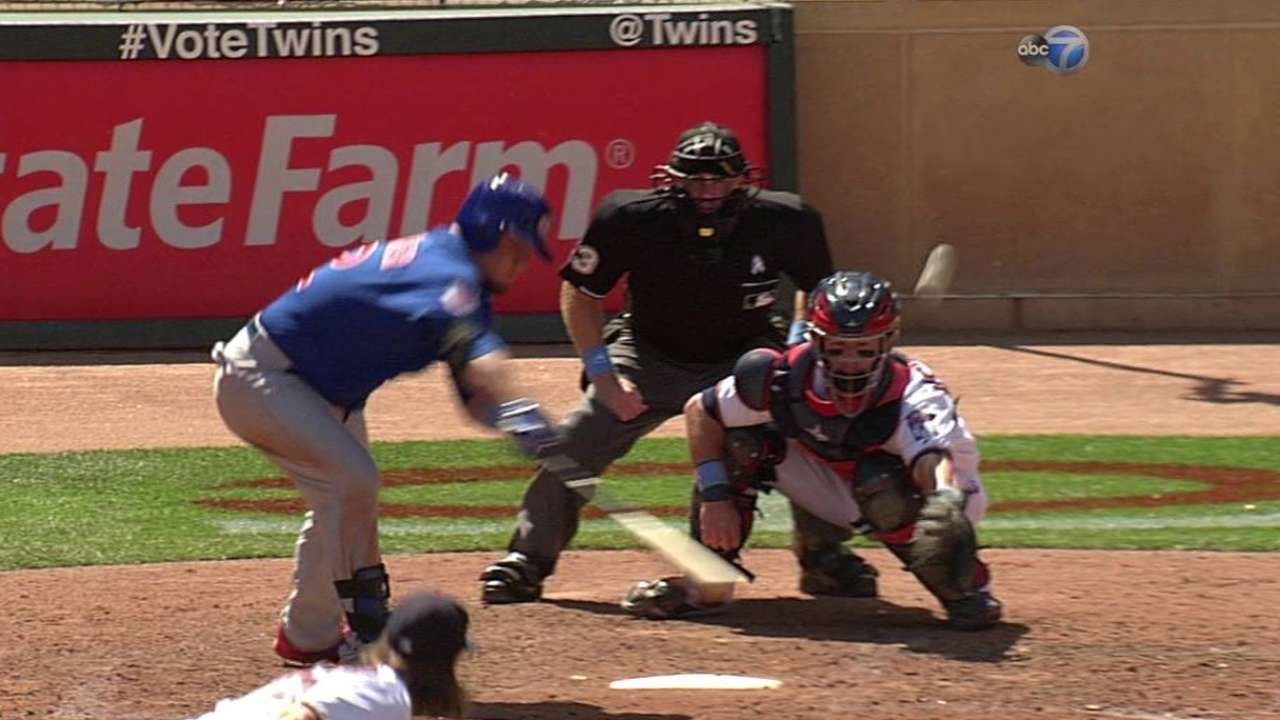 8. Jon Gray, RHP, Rockies (last rank: unranked)
Gray nearly made the Rockies' rotation out of Spring Training, then scuffled at the start of the season in Triple-A. But since an April that saw him give up 21 earned runs in 17 2/3 innings, he's posted a 3.20 ERA. He's missed a lot more bats of late, too, a sign his stuff is clicking more consistently.
9. Daniel Norris, LHP, Blue Jays (last rank: 4)
Norris' command continues to improve and his walk rate has gone down in each month since he's been back in Triple-A. He's given up just two walks in 14 innings (and only 10 hits) in his first two July starts. If that trend continues, the Jays should give him another shot.
10. Micah Johnson, 2B, White Sox (last rank: unranked)
Remember him? The White Sox sent him down in May, with Carlos Sanchez taking his place. After finishing off May in solid fashion in Triple-A, he hit .295 in June with 14 RBIs and 12 steals. He's gone off so far in July, with a .382/.447/.618 slash line and two more steals over his first eight games. Sanchez, meanwhile, is hitting .170 in Chicago.
Dropped out: Dalton Pompey, OF, Blue Jays (last rank: 5); Jose Peraza, 2B, Braves (last rank: 10)
Jonathan Mayo is a reporter for MLBPipeline.com and writes a blog, B3. Follow @JonathanMayo on Twitter. This story was not subject to the approval of Major League Baseball or its clubs.