All-Star Grandal makes impact in first half
Dodgers catcher is having career year at the plate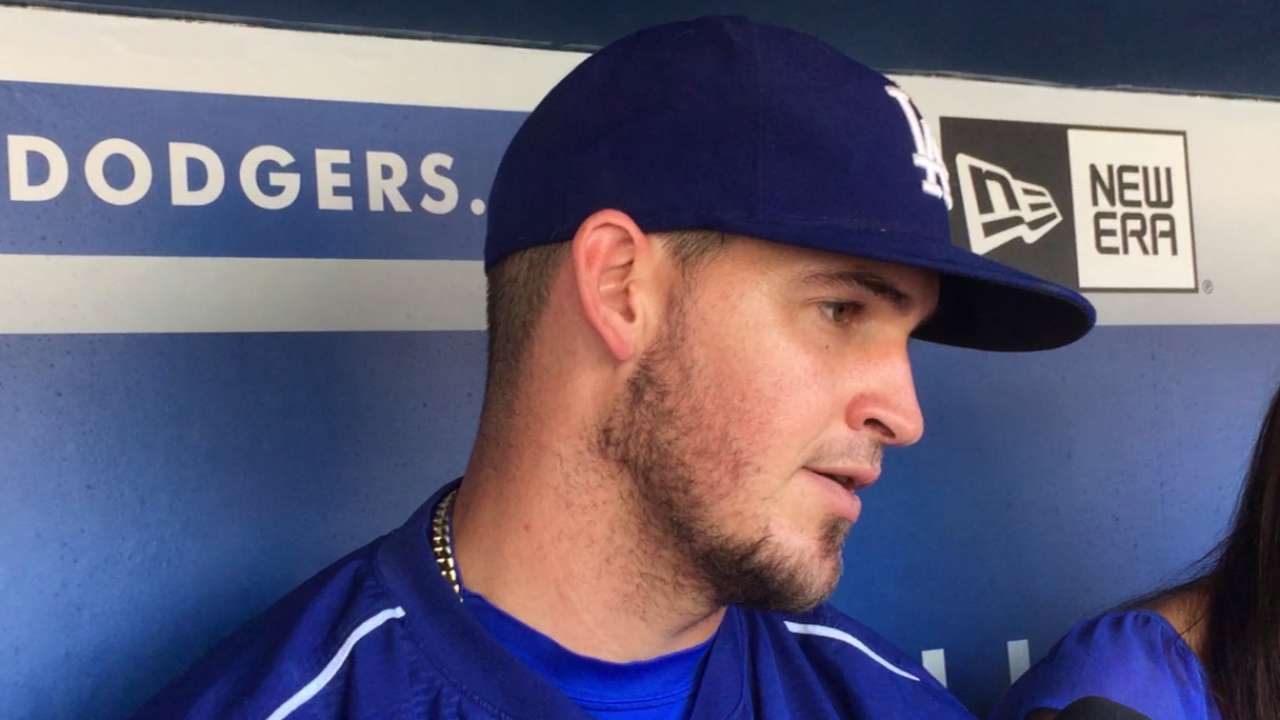 LOS ANGELES -- In his first season with Los Angeles, All-Star catcher Yasmani Grandal has wasted no time making an impact.
Grandal was the main return for Los Angeles in an offseason trade with the Padres for Matt Kemp. On Monday, Grandal was named to the All-Star Game presented by T-Mobile in Cincinnati. It's his first All-Star nod, making him the first Dodgers catcher to make the Midsummer Classic since Russell Martin in 2008.
Grandal has been hitting at a career-best pace.
"When we made the trade, there were a couple of big names exchanged and he was one guy that kind of flew under the radar with people not really knowing what kind of a hitter Yasmani could be," manager Don Mattingly said.
Grandal's numbers from San Diego appear unimpressive on the surface: he owned a .225/.327/.401 slash line in 2014 and struck out in 26 percent of his plate appearances.
Grandal got off to a slow start this season, hitting .189 in April, but has been productive ever since. He routinely has been protection for Adrian Gonzalez in the middle of the batting order.
The 26-year-old already has 14 home runs, one short of his career high, and is tied with Buster Posey for the National League lead in home runs by a catcher. He also is first among catchers in on-base percentage and slugging percentage.
"I thought he was pressing a little bit and trying to show everyone," Mattingly said. "But usually your ability will show through if you just relax, and I think he's gotten more comfortable here and his ability has come out."
In addition to his increased prowess at the plate, Grandal ranks first among catchers in terms of framing pitches. According to Baseball Prospectus, Grandal leads the Majors in the difference between actual and predicted strikes received by the catcher.
"Offensively, he's been even more of a force than we thought," Mattingly said. "Defensively, he catches the ball well, he throws it well. He's kind of a beast back there."
Steve Bourbon is an associate reporter for MLB.com. This story was not subject to the approval of Major League Baseball or its clubs.