Crawford, Panik headed to first All-Star Game
SF's double-play dynamos talk chemistry, consistency and Cincinnati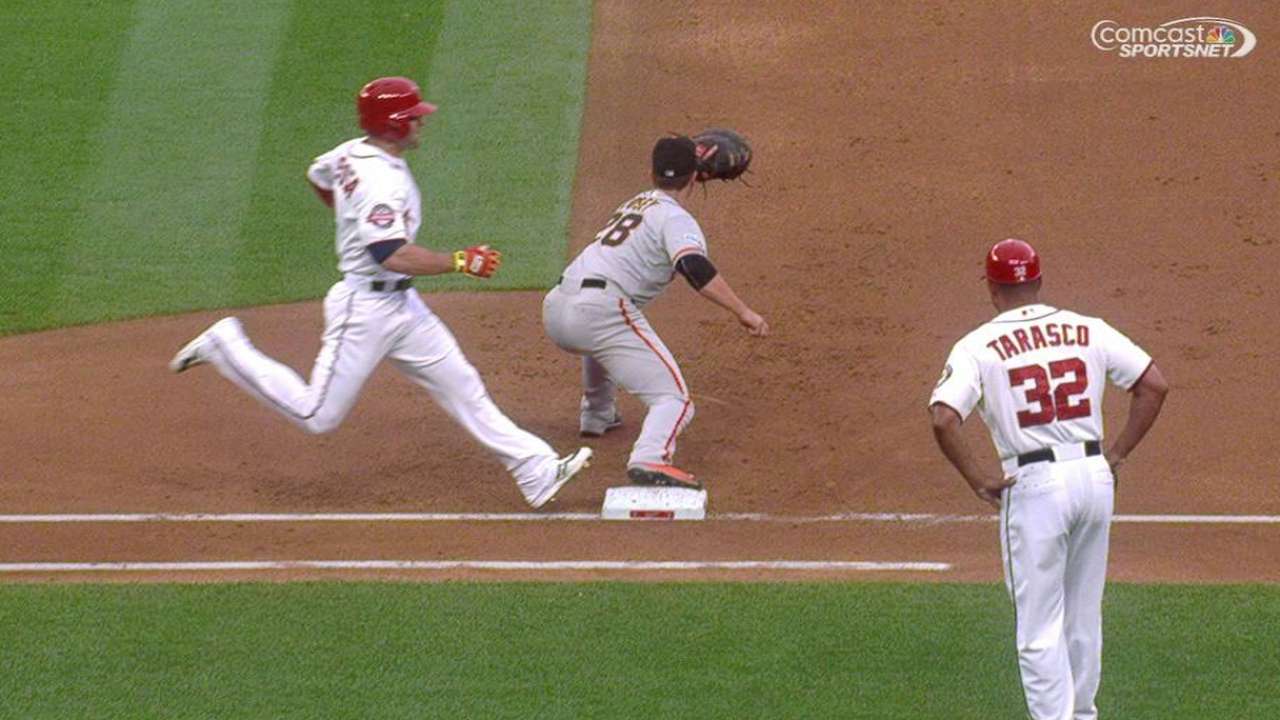 SAN FRANCISCO -- Years ago, Brandon Crawford sensed immediately that he and Joe Panik could be associates as well as Giants teammmates.
Crawford and Panik, who man shortstop and second base, respectively, are both headed to their first career All-Star Game as Major Leaguers. Their partnership in San Francisco's double-play combination makes it entirely fitting that their inaugural trip to the Midsummer Classic is a joint one.
"It's pretty cool," Panik said. "We get along really well. We have a good relationship. For us to go together, playing for a couple years now, it's definitely a big honor for the both of us."
It's also a long way from the Arizona Fall League season of 2011. That's when the Giants initially paired Crawford with Panik, who was switching from shortstop to second base.
"He was new to the position," Crawford said. "But you could see the athleticism that he'd be able to transfer."
Both look athletic in the batter's box. Entering Thursday's scheduled off-day, Crawford led National League shortstops with 50 RBIs and was tied for first among peers at his position with 12 home runs. Panik led all NL second basemen with an .813 OPS and ranked second at his position with a .306 batting average. San Francisco opens a three-game series against Philadelphia on Friday at AT&T Park.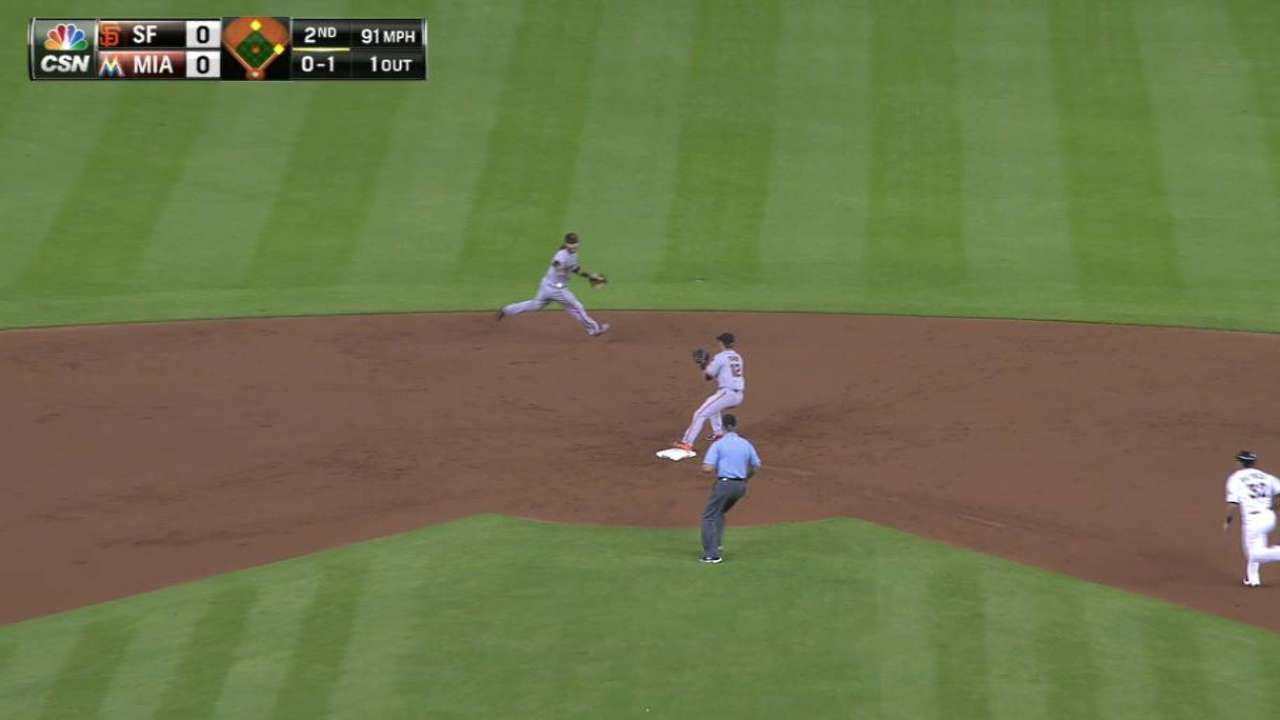 "Obviously, we've seen them more than most people and we know what kind of players they are. So it's not surprising to me that both of them are there, especially the way they're swinging the bats this year," said left-hander Madison Bumgarner, another All-Star. "I'm excited for them."
Becoming the Giants' first keystone combination to reach the All-Star Game since shortstop Rich Aurilia and second baseman Jeff Kent in 2001 was merely a dream as Crawford and Panik joined forces for the first time. They formed the middle infield for the Scottsdale Scorpions in the AFL, sent there by San Francisco to learn more about their craft and each other.
Crawford played 66 games for the Giants as a rookie during 2011, though he returned to Triple-A when the club obtained veteran Orlando Cabrera at the Trade Deadline. It was a mostly forgettable move, but understandable given Crawford's continued need to develop. He was batting .190 when the trade occurred.
In no way were the Giants giving up on Crawford.
"When I saw him the first time, I knew what kind of player he was going to be," said Double-A Richmond manager Jose Alguacil, then San Francisco's roving infield instructor.
Meanwhile, Panik was approaching the conclusion of a dizzying but satifying year. Following an impressive career at St. John's University, the Giants selected him in the first round (29th overall) in the MLB Draft. He dominated his competition at short-season Salem-Keizer, leading the Northwest League in batting average, hits, runs, RBIs and on-base percentage.
"You could see that his hitting approach was good then," Crawford said. "He was the same hitter he is now -- line-drive, gap-to-gap, spraying the ball all over the place."
But offense wasn't the issue for Panik. Envisioning Crawford as their everyday shortstop, the Giants had to teach Panik all about second base. A shortstop throughout high school and college, Panik would have to approach ground balls from different angles, shorten his throws and learn other nuances.
"My biggest concern for Joe was turning double plays," Alguacil said, not surpringly. Second basemen must face away from the baserunner while taking a relay, ignore the likelihood of a blind-side collision and still make an accurate throw to first base.
Crawford recalled the early stages of Panik's conversion: "He was a little mechanical. He didn't know exactly how to do it. He was kind of thinking it out."
That changed steadily.
"He always was able to make adjustments quickly," Alguacil said.
Nowadays, the sight of Crawford and Panik turning a double play is a study in precision, dexterity and grace.
"I think I've made some good strides out on the field," Panik said. "It's really been big for me."
Chris Haft is a reporter for MLB.com. Read his blog, Haft-Baked Ideas, follow him on Twitter at @sfgiantsbeat and listen to his podcast. This story was not subject to the approval of Major League Baseball or its clubs.