Key things to watch for in today's games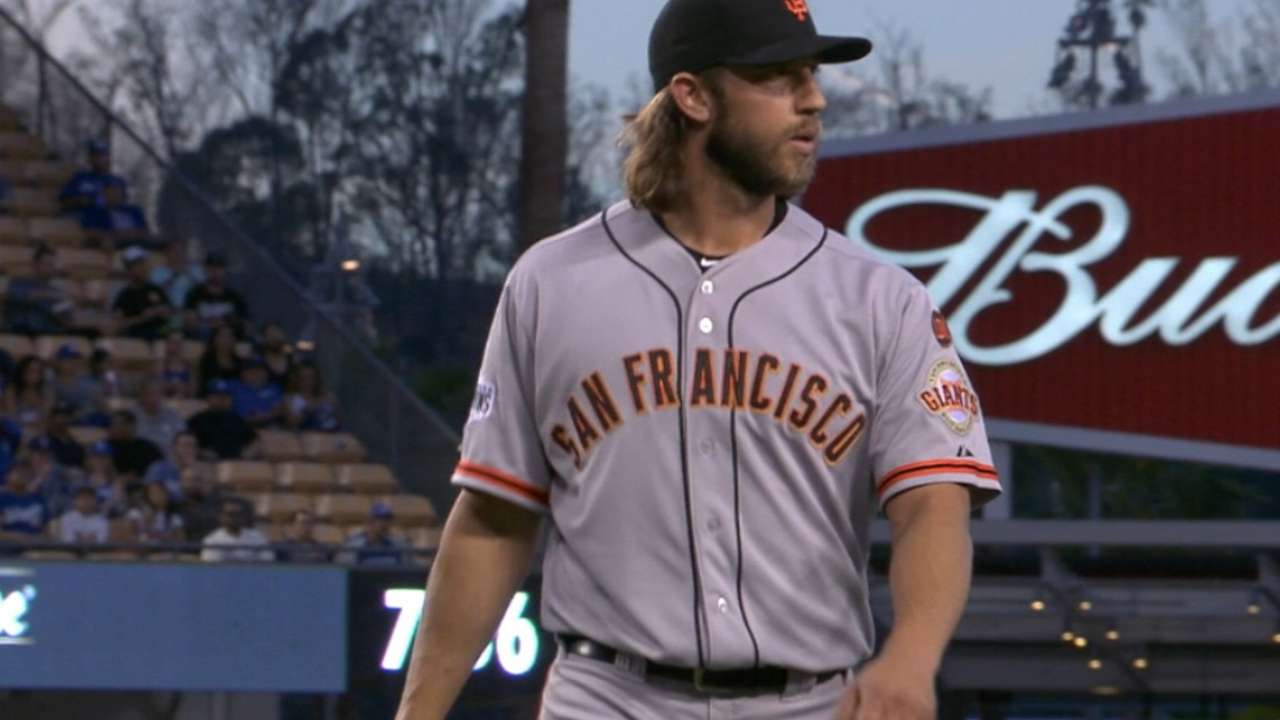 San Francisco ace Madison Bumgarner is going back to the All-Star Game, but first he'll have to face off against a star-caliber southpaw. Bumgarner will be matched against Philadelphia's Cole Hamels, a three-time All-Star in his own right, on Friday night in their final start before the intermission.
Bumgarner, the Most Valuable Player of last year's World Series, will be headed to his third straight All-Star Game on the strength of an 8-5 record and a 3.34 ERA over his first 17 starts. He's rung up more strikeouts (114) than hits allowed (101), and he's held opposing hitters to a .236 batting average.
Hamels, meanwhile, might be nearing the end of his tenure in Philadelphia. The left-hander has spent his entire career with the Phillies, notching a 113-89 record and a 3.26 ERA over 10 seasons. But the Phillies are rebuilding, and Hamels could find himself moving to a contender at the trading deadline.
Here are a few other matchups and games to look forward to on Friday.
Boston vs. the Bronx Bombers: NYY @ BOS, 7:10 p.m. ET
The chaotic American League East has tightened its belt further, and Boston is the only fifth-place team in baseball that's within six games of first place. The red-hot Red Sox, who have won eight of their last 10 games, will welcome their rivals, who are in first place.
Boston's Clay Buchholz will be matched against New York's Michael Pineda in the series opener, and he'll try to improve on his 3-4 record and 3.63 ERA at Fenway Park. Buchholz had a rough April (5.76 ERA) but he improved in May (3.31) and has reeled off a 5-0 record and a 1.99 ERA in his last seven outings.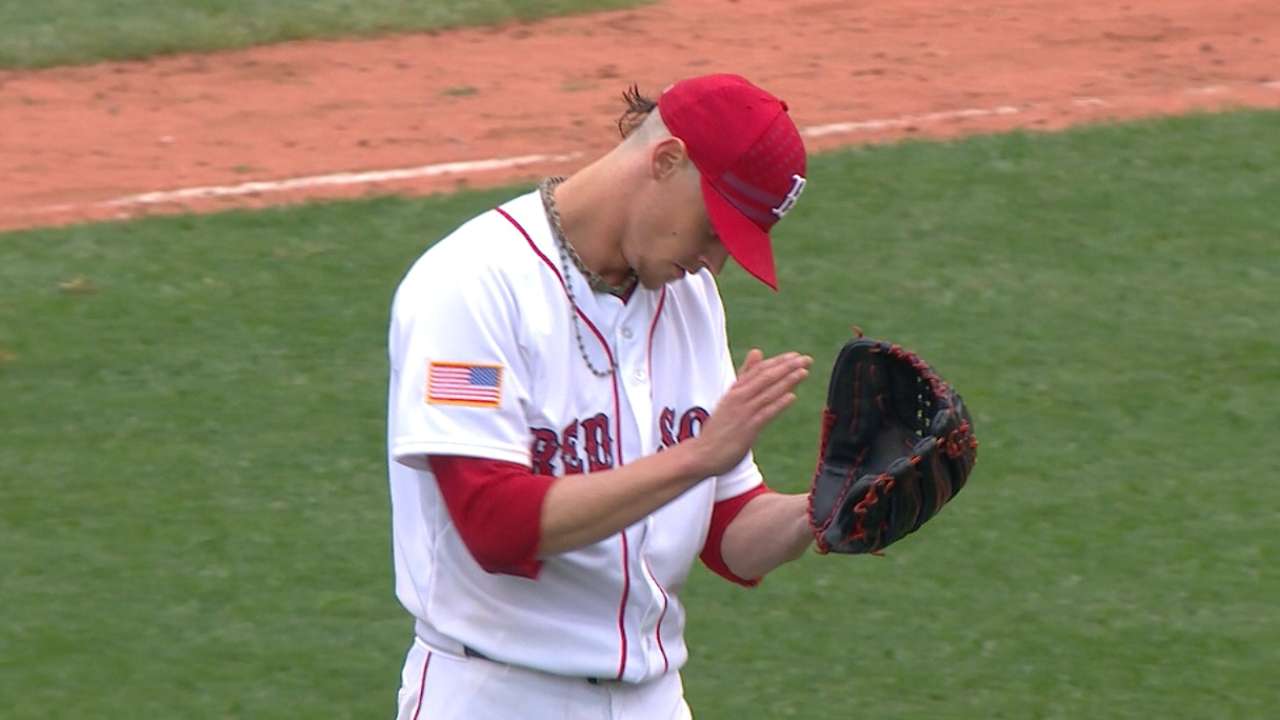 Pineda, meanwhile is going in the opposite direction. The right-hander was knocked around for a 2-3 record and a 5.72 ERA in June, but he started July with seven innings of shutout ball in a no-decision. Pineda, who logged a 1.89 ERA in 13 starts last season, has given up 108 hits in 99 2/3 innings.
All-Star Shelby: ATL @ COL, 8:10 p.m. ET
The Braves' Shelby Miller has logged a 5-4 record and a 2.07 ERA that stands third-best in the National League this season, and he's headed to his first All-Star Game as a reward. Miller has held the opposition to zero or one earned run in 10 of his first 17 starts, but now he'll have to do it in the thin air of Coors Field.
The 24-year-old has only made one career start in Colorado, and he wound up allowing three earned runs and getting knocked out before the end of the third inning. Miller has been consistent this year, registering a 3-1 record and a 2.18 ERA in nine road starts and a 2-3 record and 1.94 mark at home.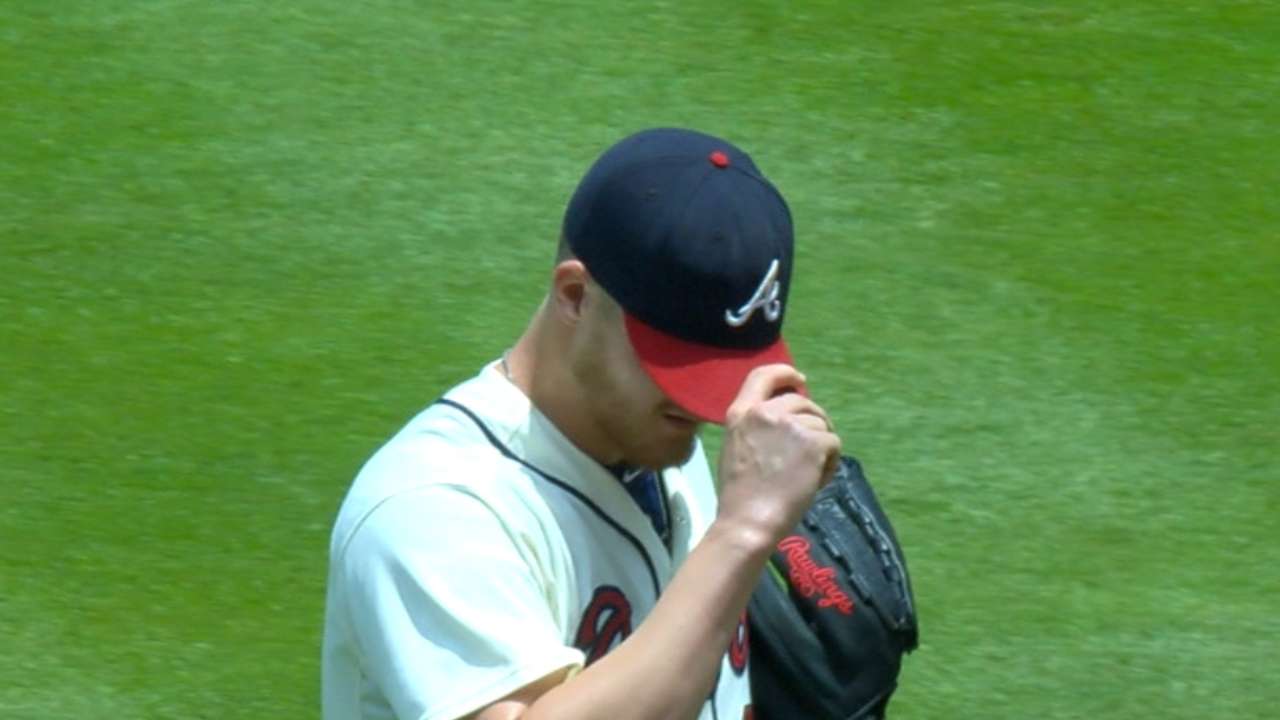 Former Brave David Hale, who was acquired by the Rockies in an offseason trade, will make his first career start against Atlanta. The Marietta, GA, native has gone 2-4 with a 5.89 ERA in eight starts for the Rockies, and he also went 0-2 with a 5.97 ERA in six starts for Triple-A Albuquerque.
Bringing the heat: DET @ MIN, 8:10 p.m. ET
Two veterans are still trying to find their footing, and they'll get to face off right before the All-Star break. Detroit's Justin Verlander, a six-time All-Star, has gone just 0-2 with a 6.75 ERA in his first four outings this season, and Minnesota's Ervin Santana has made just one start since returning from suspension.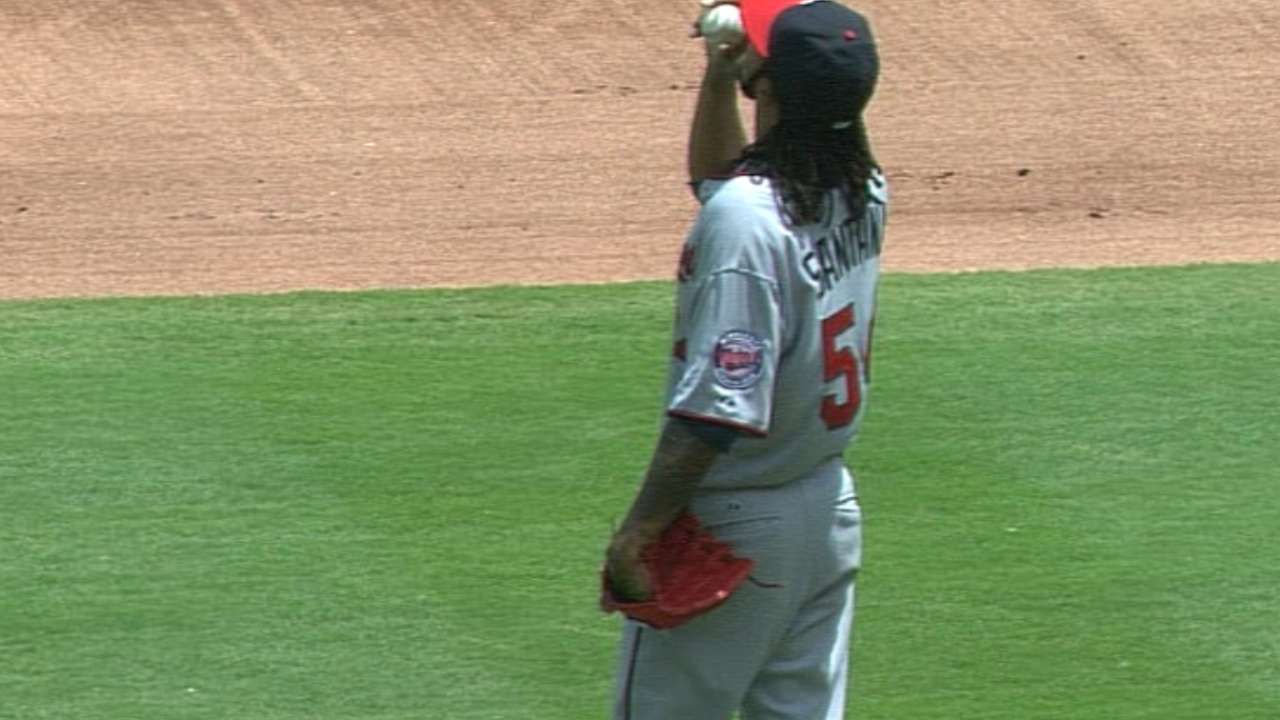 Verlander's season started late due to a triceps injury, and he's completed at least five innings in each of his outings. But he got hit hard last time out, when the Blue Jays drilled him for seven earned runs. Verlander gave up two home runs in that game, and he's given up six homers in his first 22 2/3 innings.
Santana, meanwhile, was outstanding in his season debut, taking a no-decision despite throwing eight innings and allowing just two earned runs. Santana struck out eight and walked three in his debut.
Spencer Fordin is a reporter for MLB.com. This story was not subject to the approval of Major League Baseball or its clubs.