Rays struggle vs. red-hot KC, but optimistic
Cash believes Kansas City has been toughest foe so far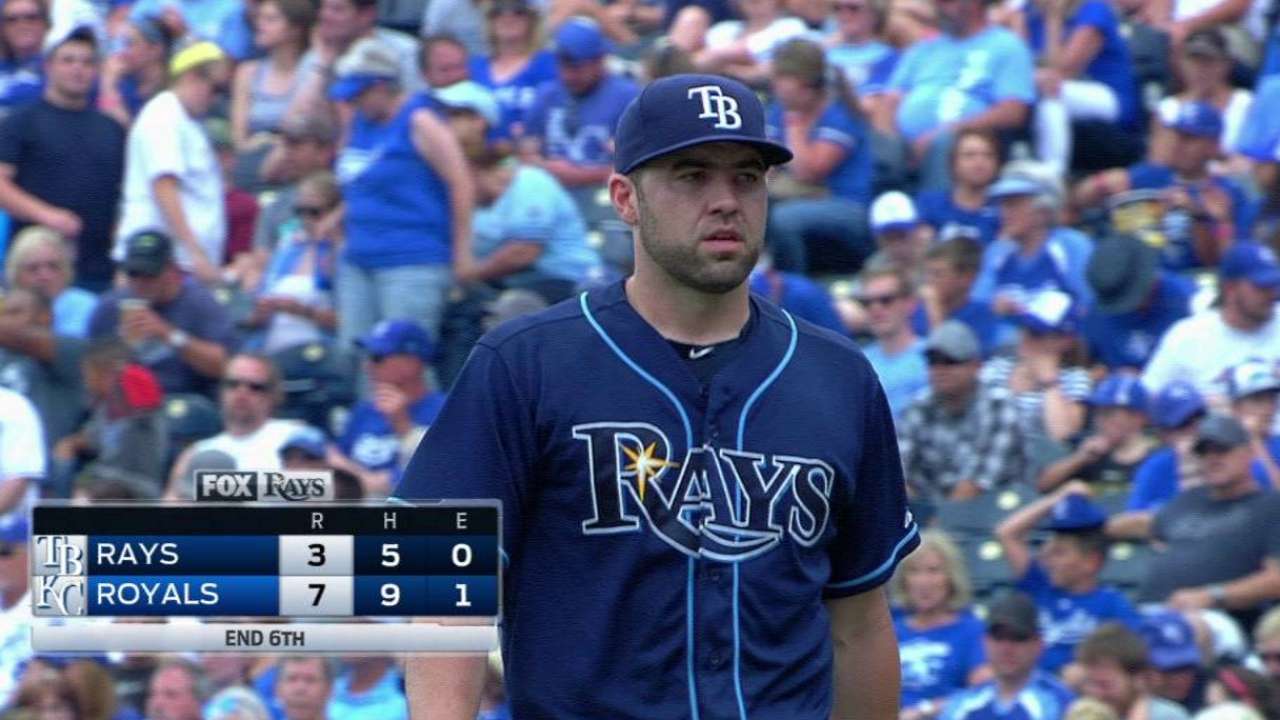 KANSAS CITY -- When a team is in a funk, even a good start can go bad.
Take the first inning of the Rays' 8-3 loss to the Royals on Thursday. John Jaso led off the game with a single to right off hard-throwing Yordano Ventura.
Grady Sizemore then hit a ball to left over Jarrod Dyson's head -- or was it? Somehow the speedy Royals left-fielder tracked the ball down to make a Willie Mays over-the-shoulder catch. Nobody believed Dyson could make the catch, least of all Jaso, who got doubled off first.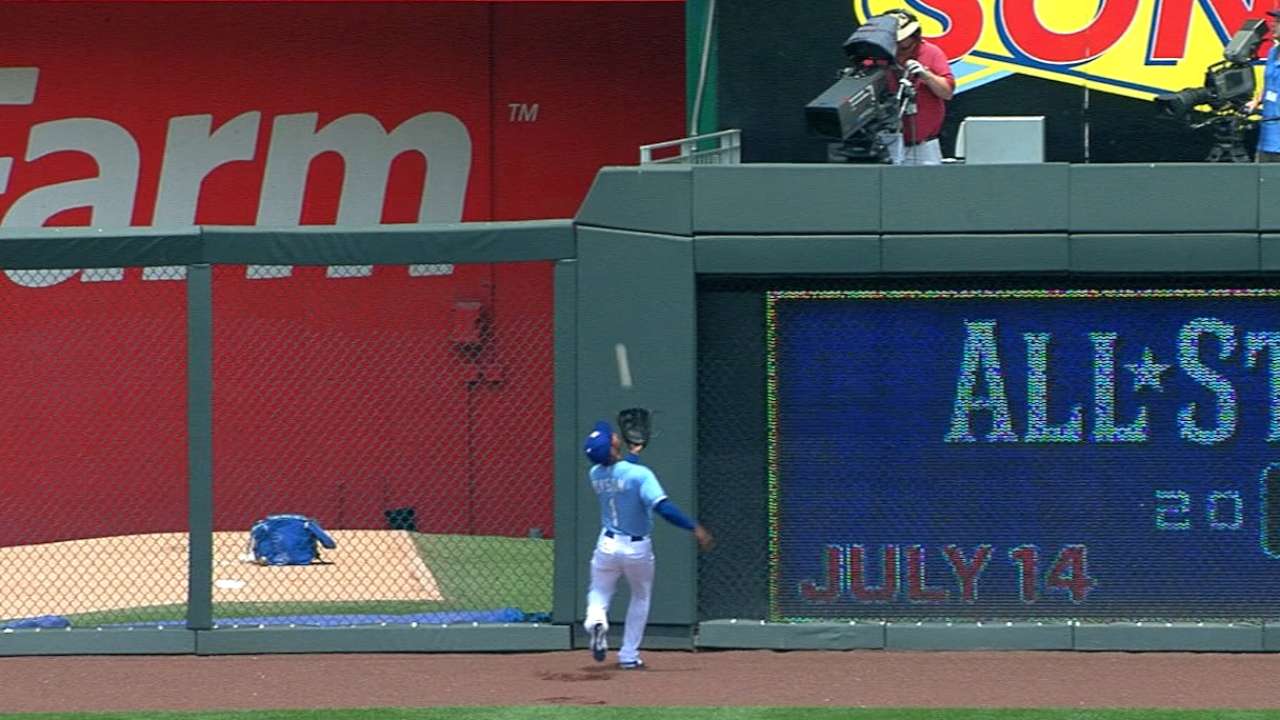 "The play in the first inning, that kind of sums up how it's going right now," Rays manager Kevin Cash said. "We square a ball up, and Dyson makes an incredible play on it and we get doubled up. I still continue to feel like the guys are swinging the bat well. Given the circumstances, we're just not able to capitalize when we get guys on base."
The four-game sweep the Rays suffered at the hands of the Royals personifies what can happen when a slumping team faces one that's red hot.
The Royals scored 33 runs in the four games, which ranks as the seventh-most scored against the Rays in a series and the most since July 25-28, 2011, when the A's scored 34.
The Royals' 52 hits were the fourth-most ever allowed by the Rays in a series and the most since June 17-20, 2007, (a club mark 63 by the Yankees).
Many of the Royals' runs came with two outs in the inning, when Rays pitchers had a chance to slam the door with no damage. Cash credited the Royals for that reality.
"That goes more to their relentless approach," Cash said. "These guys, they swing, they foul a ball off. They just do not get off pitches. Sometimes it's a credit to them, how they're feeling as a lineup right now. We've got to be able to combat that a little bit. We did not."
Rays starters allowed seven or more runs in back-to-back starts on Wednesday (Chris Archer allowed nine) and Thursday (Nathan Karns allowed seven) for the first time since June 13-14, 2012.
"They got out to an early lead [Thursday]," Karns said. "They're just swinging good bats right now from top to bottom. I thought we had a chance, and we got a few runs back. Unfortunatley, I was unable to put another zero up on the board.
"Today, whenever we got closer, the next time they pushed the lead out further. So that's kind of tough to deal with. They're just swinging the bats really well. ... I just tip my cap. They're doing really well right now. They're on a nice roll."
When asked if his team was missing the one break it needed, Cash noted, "Sometimes you have to make your own breaks," before adding, "but it hasnt' been going well for us, obviously."
The Rays have won just three times in their past 18 games, falling to two games below .500 and dropping in the American League East standings. Cash remains optimistic the Rays can right their ship.
"We've had times throughout the season where it has. Right now it's not going that well," Cash said. "We need to get home and hopefully turn that around a little bit.
"These guys will do it, because they're positive, they're energetic and they continue to keep having quality at-bats and kind of grinding it out."
As for the Royals, Cash agreed with reporters that their pitching and their offensive approach made them the toughest foe they've faced to date. However ...
"That really makes no difference one way or the other," Cash said. "For us to be a good team, we're going to have to beat good teams. And we'll do that."
Bill Chastain is a reporter for MLB.com. This story was not subject to the approval of Major League Baseball or its clubs.