Miggy takes first steps on road to recovery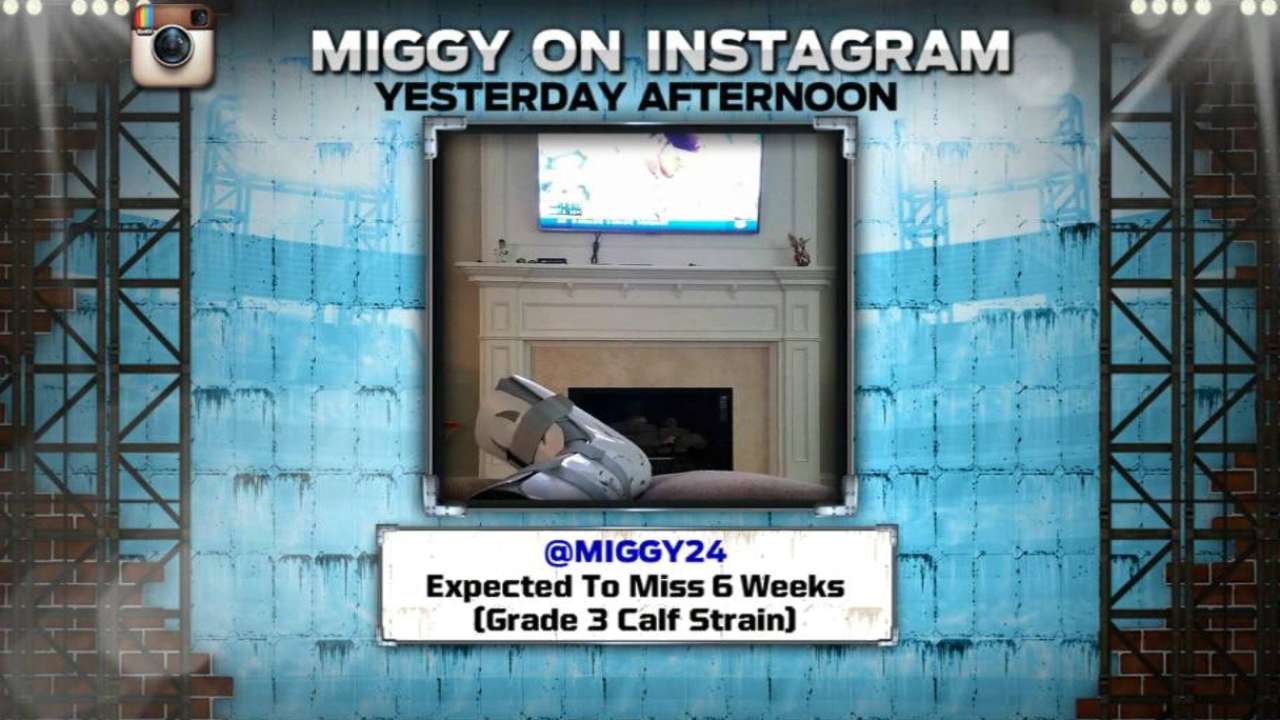 MINNEAPOLIS -- First baseman Miguel Cabrera has undergone physical therapy, been given a platelet-rich plasma injection and taken hyperbaric chamber treatments as he begins to work his way back from a medial calf strain, team trainer Kevin Rand said on Thursday.
Rand added that Cabrera's Achilles tendon was not involved in the injury and that the boot he is wearing has a heel lift in it to shorten the calf muscle so it doesn't get stretched out.
Typically, the recovery for this injury takes six to eight weeks. The team is hoping to have their star back on the early end of that span, which would be the middle of August.
"We're hoping that he will be able to return in the six-week time frame. That's our hope," Rand said. "It's going to take [whatever] time it takes."
The Tigers have been mixing and matching since Cabrera went down with his injury, using Alex Avila, Andrew Romine, Marc Krauss and Jefry Marte at first in his absence.
Worth noting
• According to Rand, Kyle Lobstein has been cleared to begin throwing. Lobstein went on the DL on May 24 with inflammation in his left shoulder.
"He'll start a program designed to get his arm strength back," Rand said.
Lobstein began the season in Detroit in Justin Verlander's absence, going 3-5 with a 4.34 ERA in 47 2/3 innings before being placed on the DL.
Betsy Helfand is an associate reporter for MLB.com. This story was not subject to the approval of Major League Baseball or its clubs.