Greene will be called up for finale vs. Twins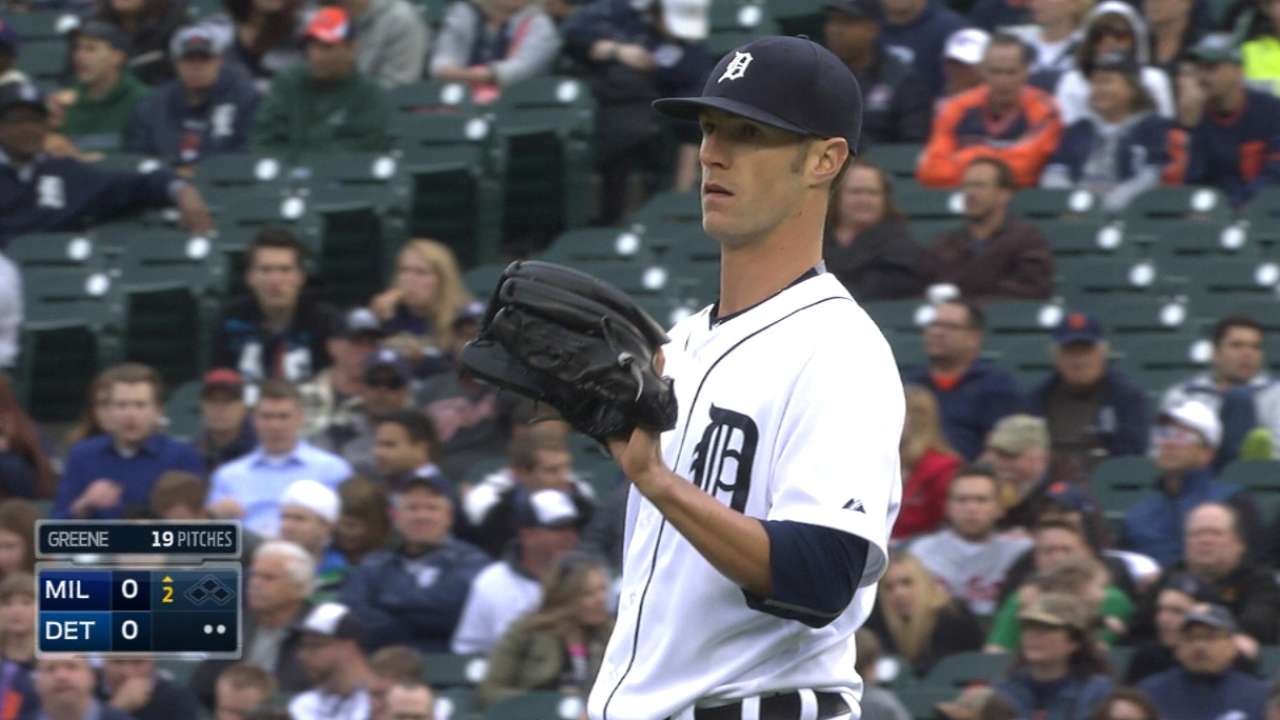 MINNEAPOLIS -- Right-hander Shane Greene will rejoin the Tigers this weekend to start against the Twins on Sunday in the final game of the season's first half. He'll be getting the callup after making five starts at Triple-A Toledo.
Greene started the season in Detroit, winning his first three games before giving up 15 runs combined in his next two starts. He was sent to Triple-A on June 12 and has a 1-1 record and 3.42 ERA there. He was removed from his most recent start, on Wednesday, after just three innings and 37 pitches.
Manager Brad Ausmus said that Greene has been using his changeup more.
"He's been working hard down there," Ausmus said. "No one wants to get sent down to Triple-A from the big leagues. I've never met anyone that's happy about that move."
Ausmus didn't say if Greene would have a spot in the rotation after the All-Star break, saying he wasn't thinking past Sunday. But he did say that Anibal Sanchez, David Price and Justin Verlander -- in that order -- would start against the Orioles in the first series of the second half.
Sanchez made his final pre-break start on Wednesday, which is part of the reason why Ausmus said he'd open the series against Baltimore.
"You don't want guys to have too many days off," he said.
Betsy Helfand is an associate reporter for MLB.com. This story was not subject to the approval of Major League Baseball or its clubs.