Stellar curveball gives Allen his dominance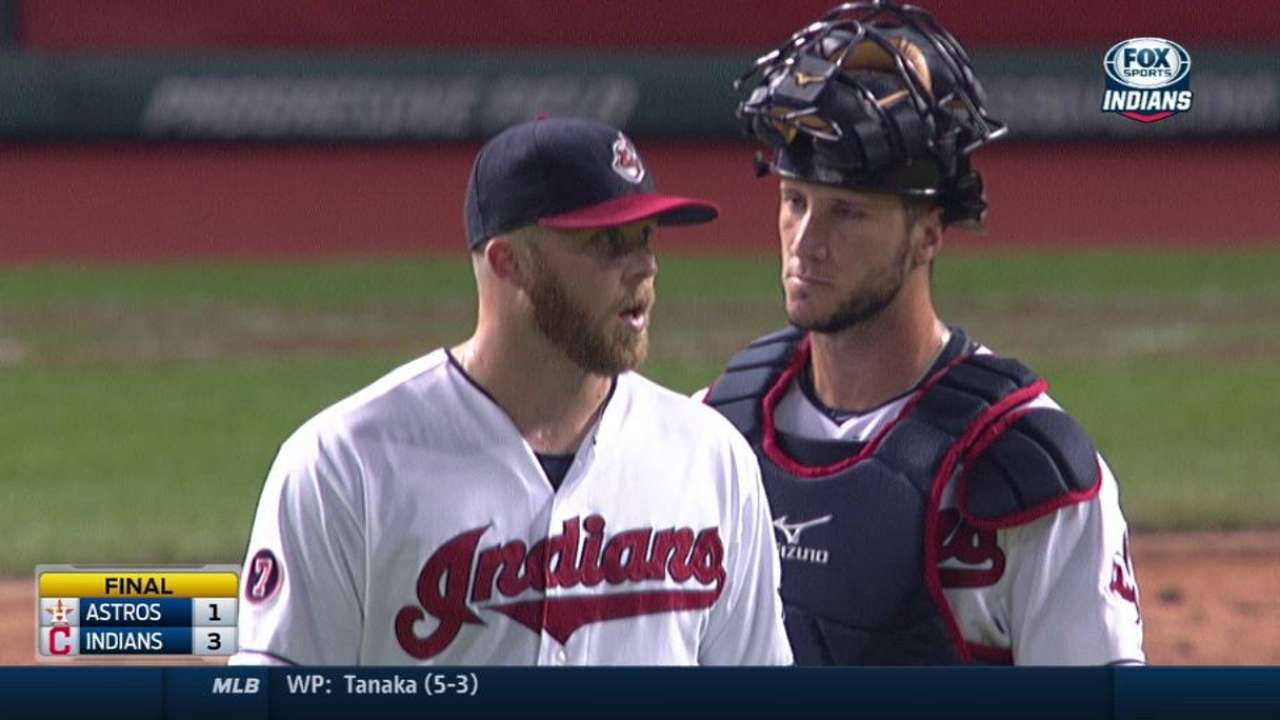 CLEVELAND -- Cody Allen worked a perfect ninth inning in Wednesday's 4-2 victory against Houston, earning his 17th save of the season. While 17 saves rank in the middle of the pack among closers this season, make no mistake about it -- Allen has been among the league's most dominant relievers.
His manager, Terry Francona, describes his numbers as "off the charts." He's blown just one save, and it came all the way back on April 20, in his fifth appearance of the year. Since then, he's been a perfect 16-for-16 with a 1.41 ERA.
His strikeout rate of 38.7 percent ranks fourth among qualified relievers, just a hair behind Cincinnati's Aroldis Chapman. His 1.71 FIP (Fielding Independent Pitching) is the best by any reliever who's recorded at least one save, and he owns the third-highest WAR of all relievers.
"Ever since I got here, he's been some kind of good," Francona said.
Allen has been good in the past for Cleveland, but he hasn't been this good. So, what's been the difference? The game's most unhittable curve.
So far, this season, 47 pitchers have thrown at least 200 curveballs. Of that group, nobody has even come close to generating as many swings and misses on the pitch as Allen:
1. Cody Allen, 61 percent whiff rate
2. Cole Hamels, 45 percent
3. Dellin Betances, 44 percent
Allen goes to his curveball about a third of the time. The rest of his pitches are four-seam fastballs that clock in around 96 mph. The fastball, of course, helps set up the curve, but an adjustment in where Allen chooses to locate that fastball is part of the reason for his increased success with the breaking pitch this year.
"We've thrown some more fastballs inside this year, trying to speed guys up," Allen said. "You execute a couple fastballs inside and it's going to help out your breaking ball."
Allen has done a better job of setting up his curveball with fastballs inside, but he also has an interesting wrinkle in his curveball, in that he shapes it differently depending on the handedness of the batter.
"I think kind of instinctually on the mound, if I see a righty up there I'll cut it a little bit more and it'll be a little more side-to-side," Allen said. "If a lefty's up I'm trying to keep it top-to-bottom."
Observe, an Allen curveball with sweeping action against a righty: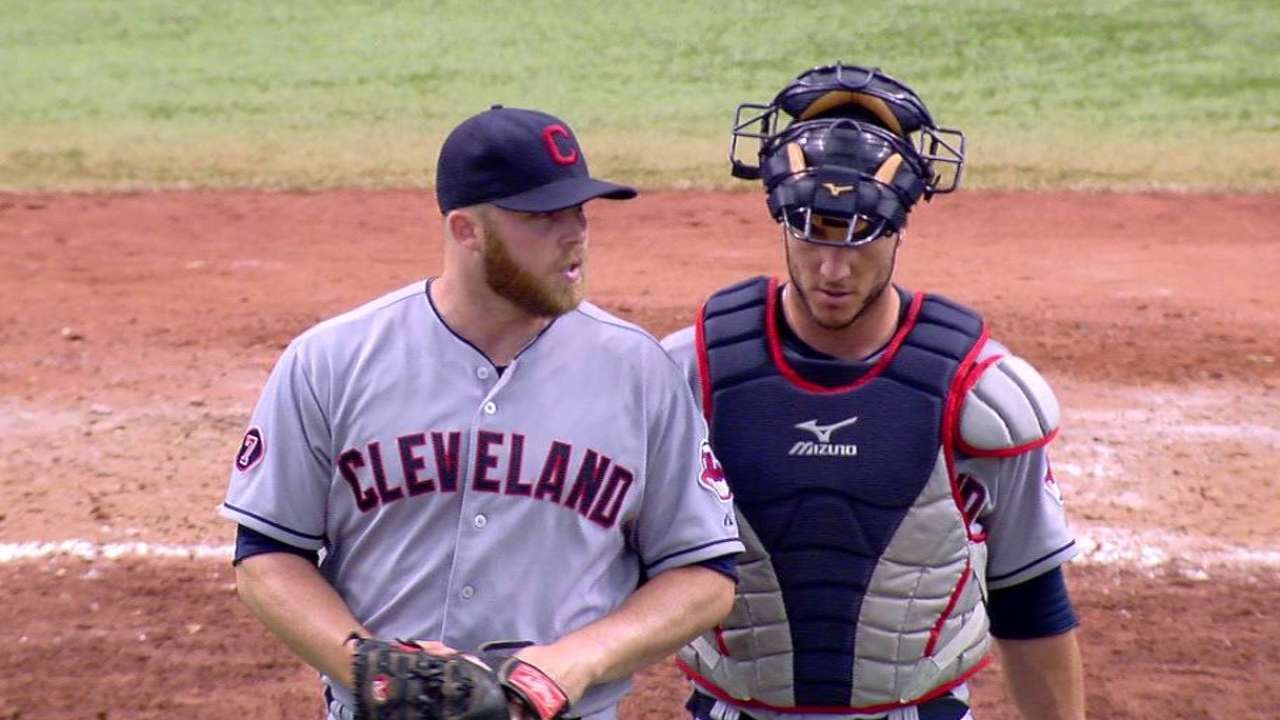 And again, this time against a lefty with more traditional 12-6 break:
Allen throws all of his curveballs with the same knuckle-curve grip, but the way he finishes his pitches is what allows him to generate the varying shapes. While he appears to own just a two-pitch repertoire, his curveball is actually two pitches in one, allowing him to be effective against hitters on both sides of the plate.
The varying shapes in Allen's curveball are what sets it apart from most, and that two-in-one curve is largely what's helped Allen become one of the game's most dominant closers in 2015.
August Fagerstrom is an associate reporter for MLB.com. This story was not subject to the approval of Major League Baseball or its clubs.