Kazmir plays catch; A's rotation not cemented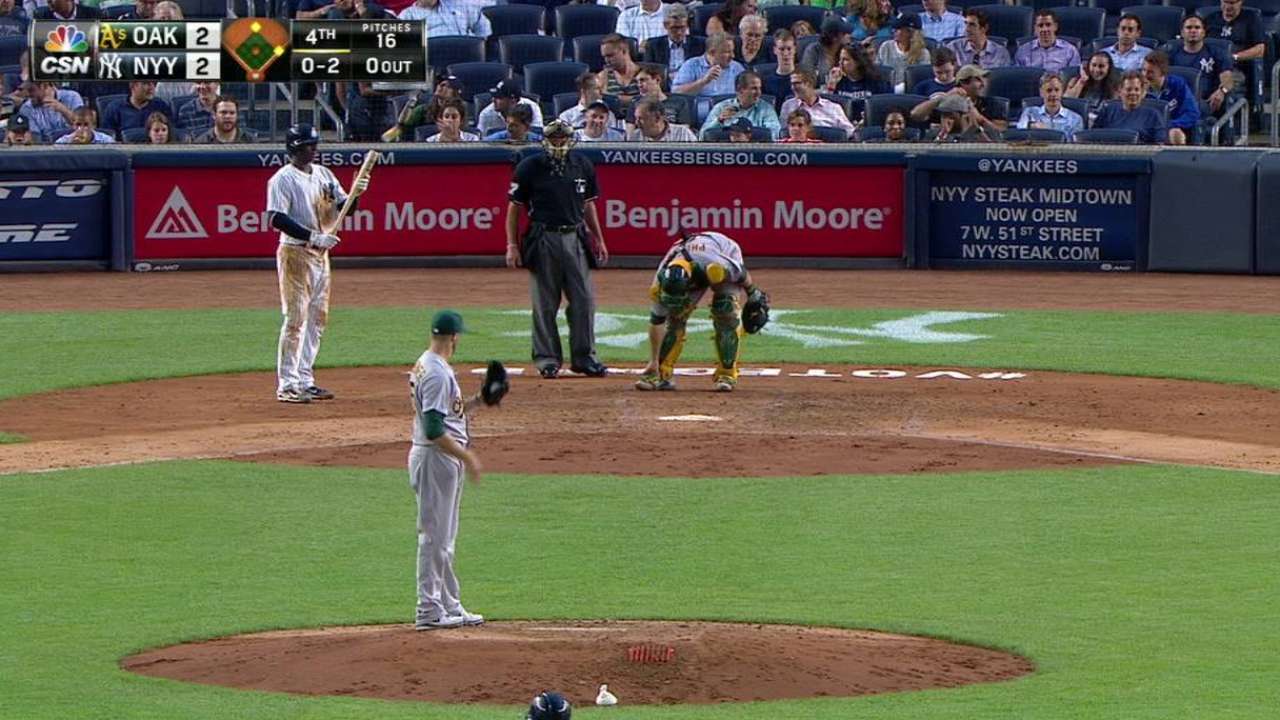 "He felt good," A's manager Bob Melvin said after Thursday's 6-2 loss to New York. "Obviously, we're not going to put him in a position to make him go out and pitch when he has a little bit of a strain in his triceps, but it's good to know that he feels better today."
Kazmir's next start wasn't scheduled until after the All-Star break anyway, but the A's will wait and see how he feels in the coming days to determine their post-break rotation. The status of Jesse Hahn, who flew home on Thursday to undergo an MRI exam on his right elbow will also come into play.
"We'll see how Kaz is doing here," Melvin said. "We've got to take everything into consideration, too -- some workloads for guys, some of our younger guys that, innings-wise, are on pace for a little bit more than they're used to."
Jane Lee is a reporter for MLB.com. This story was not subject to the approval of Major League Baseball or its clubs.