Tomas cleaning up in debut season with D-backs
Cuban rookie providing lineup protection for All-Star slugger Goldschmidt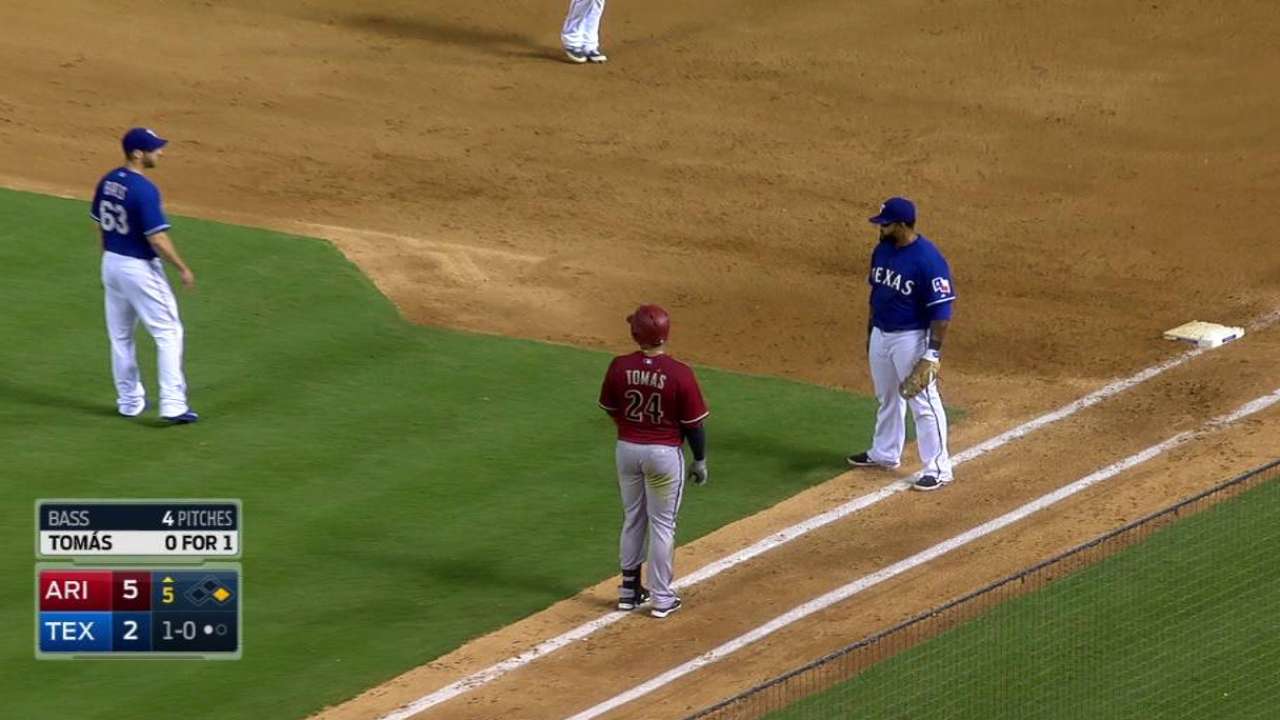 PHOENIX -- When Yasmany Tomas began the year with Triple-A Reno, it seemed uncertain that the 24-year-old Cuban outfielder would justify the six-year, $68.5 million contract he signed with the D-backs this past offseason.
That changed quickly after Tomas was called up two weeks into the season, and he went on to become one of the club's top hitters in the first half.
"It's been fun watching him. He's adjusted to the big league level pretty well, and he goes about his business with a lot of energy," D-backs center fielder A.J. Pollock said. "You can hit him anywhere in the order. Another guy hitting as well as he's hitting is going to help our team."
Tomas has found a home as Arizona's cleanup hitter, providing slugger Paul Goldschmidt some much-needed protection in the order.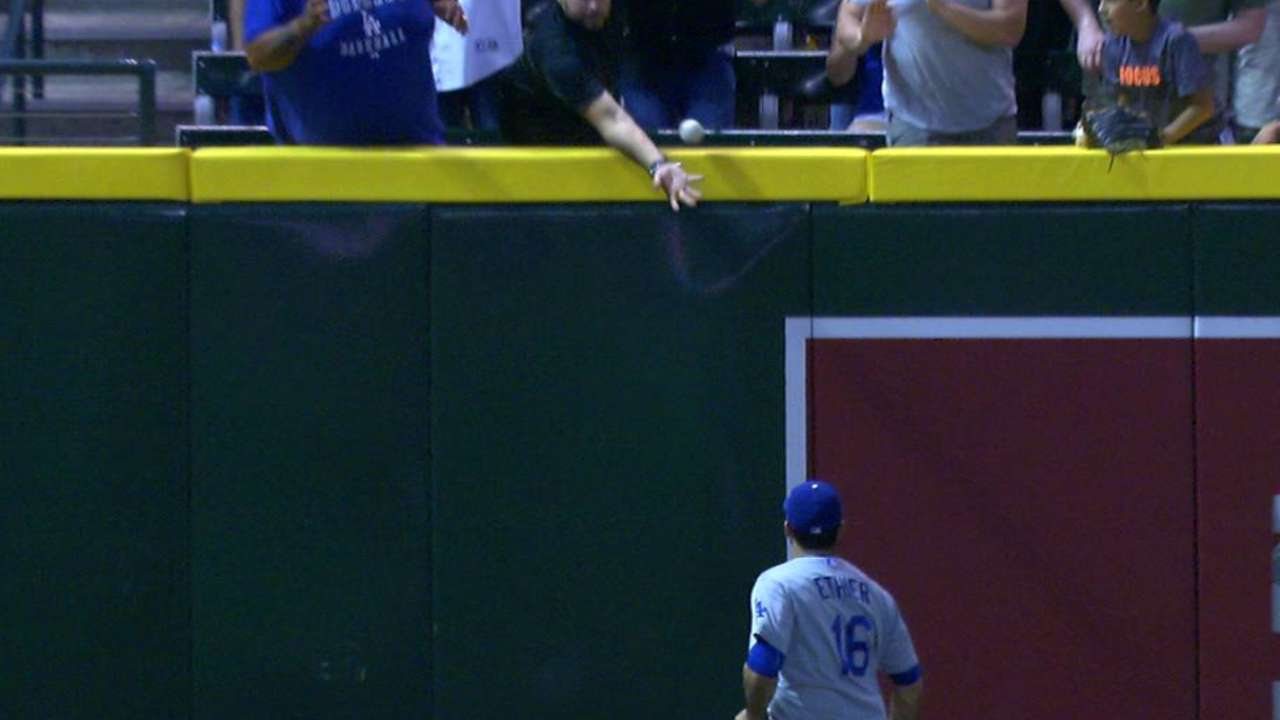 In fact, Tomas has been one of the Major League's best No. 4 hitters through the first three months. He is batting .321 in 28 games as the cleanup hitter, second in the Majors behind only Washington's Bryce Harper.
Tomas is hitting .313 with five home runs, 14 doubles and 35 RBIs. He said the key to his offensive success has been following the same schedule every day.
"I try to make adjustments, find consistency," said Tomas, through an interpreter. "I've been doing the same routine all the time, every single day, to try to feel comfortable."
The D-backs worked on converting Tomas to a third baseman during Spring Training after he played the corner outfield spots during his time in Cuba. He played at third in April, May and early June.
But since Jake Lamb returned to play third, Tomas has shifted to right field, where he has provided solid defense in 24 games. He has made several impressive catches, while impressing his teammates and manager Chip Hale with his athleticism and ability to track down fly balls.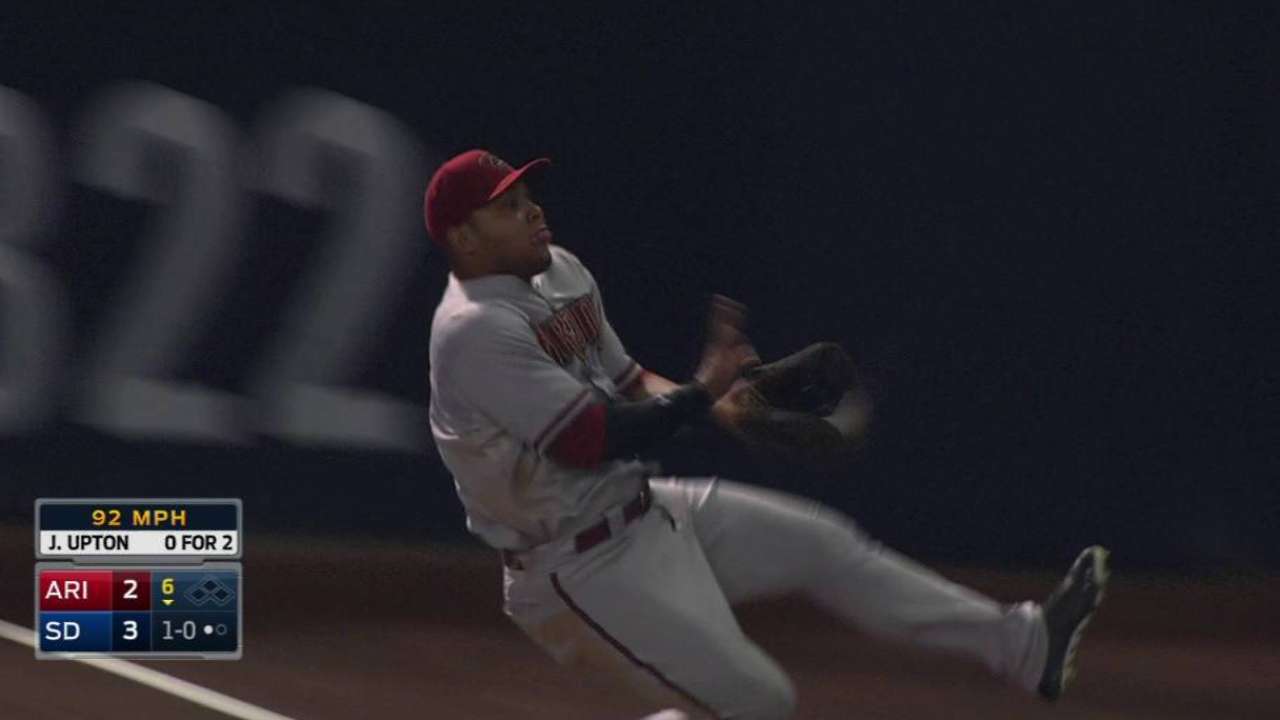 "You can definitely tell he's more comfortable in the outfield, he moves very well out there," Pollock said. "But the fact that he made it work at third base was pretty impressive, too."
Arizona's offense is finishing the first half strong. The club has nine hits or more in nine straight games, and it reached .500 for the first time since April 24 with Wednesday's 7-4 win over Texas.
Tomas' on-field success has benefited the team, but his teammates also credit his work ethic off the field.
"He's been adjusting, he works hard every day, he wants to learn," D-backs outfielder David Peralta said. "He's just the kind of guy that you want in your clubhouse."
Tomas said he doesn't plan to change much going into the second half of the season, as he looks to keep his strong rookie campaign going.
"[I plan to] continue to focus on working hard," Tomas said. "At the end, I believe if I follow that, I'll have a good season, and I'm going to finish really strong."
Jake Rill is an associate reporter for MLB.com. This story was not subject to the approval of Major League Baseball or its clubs.