MLB.com Columnist
Roger Schlueter
Stats of the Day: Kershaw in rare company
Only two lefties in history have had more shutouts with 10+ K's and no walks
Here are five interesting items from around the big leagues on Wednesday:
• In the Dodgers' 5-0 win against the Phillies, Clayton Kershaw went the distance on an eight-hitter and fanned 13 with no walks. Only two lefties since 1914 have posted more than the two career shutouts with at least 10 strikeouts and no walks on Kershaw's resume: Randy Johnson (seven) and Sandy Koufax (four). Kershaw has 10 career games with at least 10 strikeouts and no walks. The only southpaws since '14 to have more are Johnson (36) and Cliff Lee (13). Kershaw's 1,605 career strikeouts are the 10th most for a pitcher through his age-27 season, and he ranks second only to Sam McDowell (1,967) among lefties in that group.
• Mike Trout homered twice in the Angels' 3-2 victory over the Rockies. With his second home run, Trout passed Mickey Mantle and Juan Gonzalez for the eighth most for a player through his age-23 season. Now with 122 long balls, Trout is tied with Orlando Cepeda in seventh place. Trout's 278 career extra-base hits are the seventh most for a player through his age-23 season. His next extra-base hit will tie him with Cesar Cedeno on this list. Trout's 169 OPS+ stands as the third highest among players with at least 2,000 plate appearances through their age-23 season. He trails Ted Williams' 190 and Ty Cobb's 171.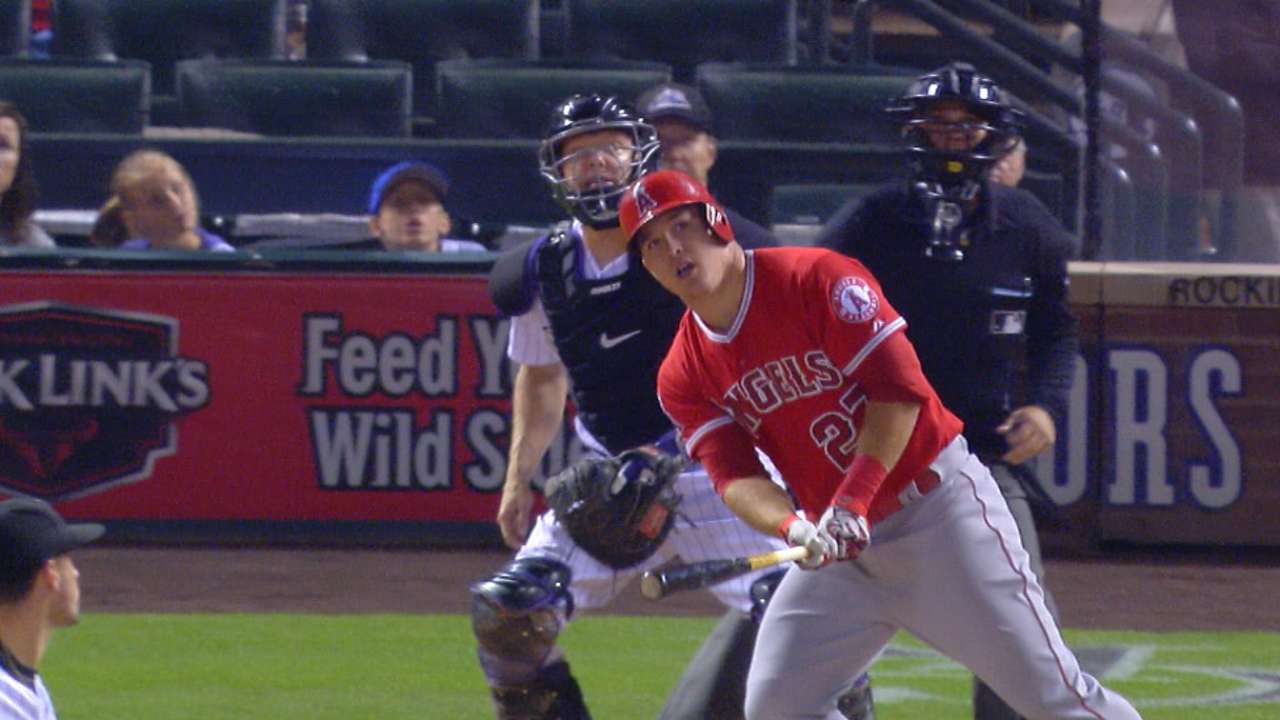 • Brian Dozier singled and homered in the Twins' 5-3 win against the Orioles, with the long ball representing his 47th extra-base hit of the season. With No. 47, Dozier has more extra-base hits by the All-Star break than any player in Senators/Twins history. He had been tied with Heinie Manush (1934) and Bob Allison ('64).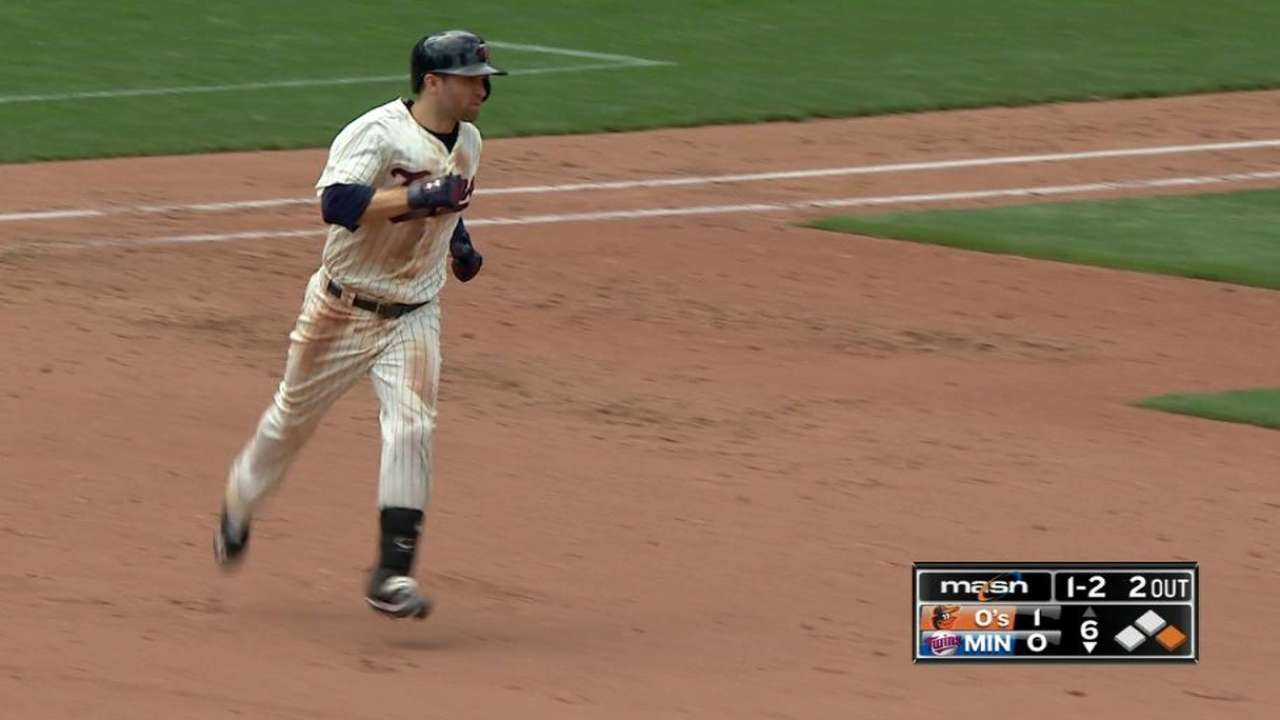 • In the Brewers' victory, Francisco Rodriguez managed a scoreless ninth inning to record his 367th career save. The right-hander is now tied with Jeff Reardon for the eighth most in history. His 367 are far and away the most for a pitcher though his age-33 season, with John Wetteland (330) having the second most.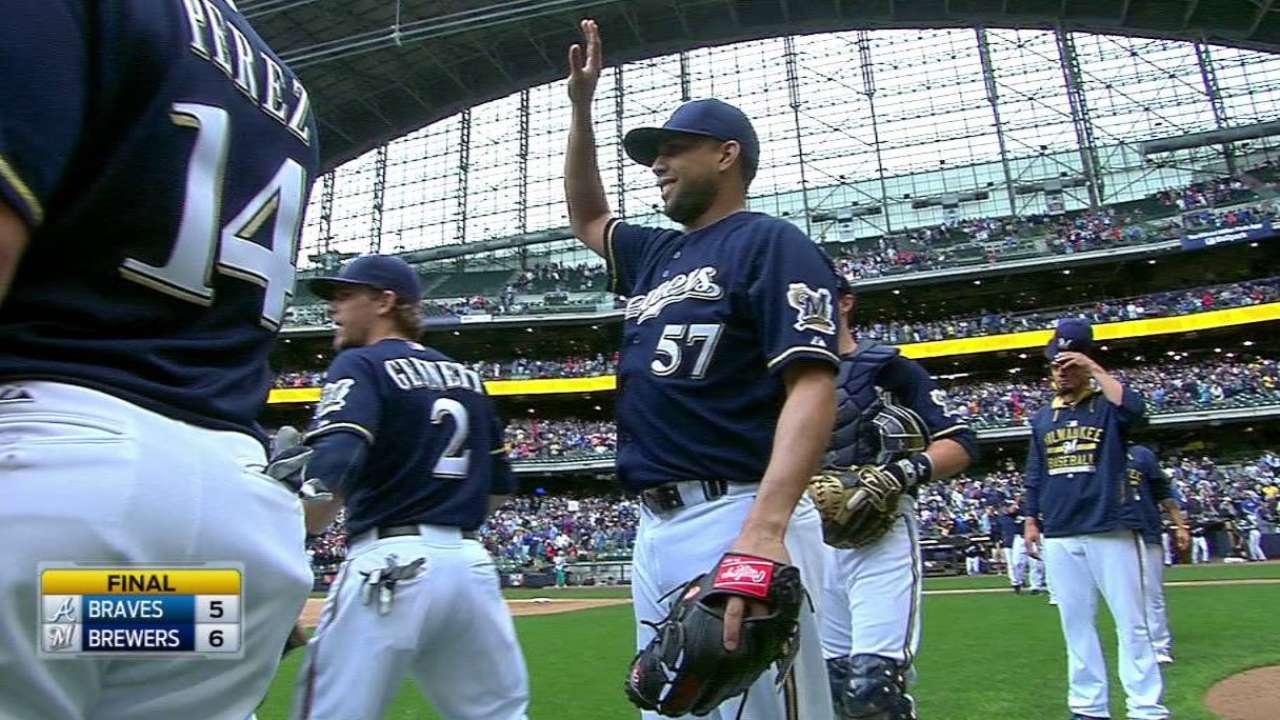 • In the Blue Jays' 7-6 loss to the White Sox, Josh Donaldson doubled twice, drove in two runs and scored once. Donaldson has scored 65 runs, knocked in 60 more and doubled 22 times while clubbing 21 homers. The past three third basemen before Donaldson this year to enter the All-Star break with at least 60 runs and RBIs and at least 20 doubles homers were Miguel Cabrera in 2013 (won AL MVP Award), Alex Rodriguez in '07 (won AL MVP Award) and Mike Lowell in '03 (finished 11th in NL MVP Award voting, but he did win the World Series).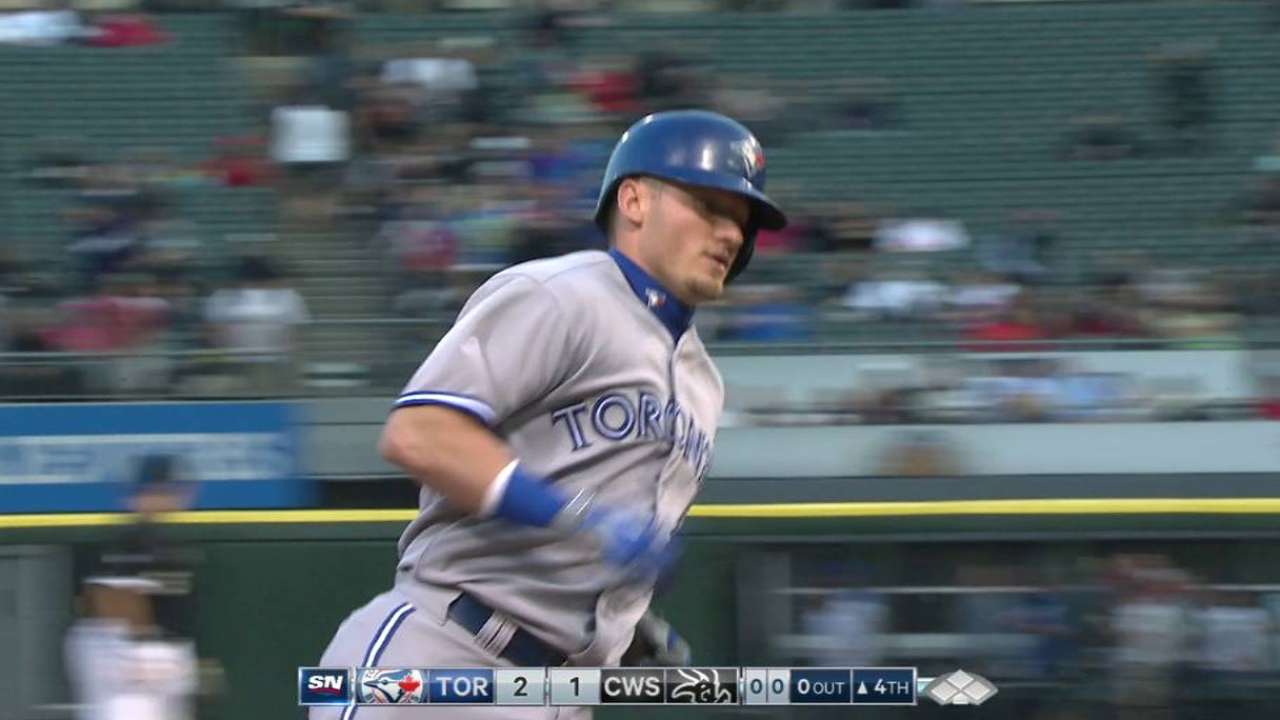 Milestone watch for Thursday
• Huston Street is one save shy of becoming the 27th pitcher with 300 career saves.
• Dee Gordon has 117 hits this season. His next will give him the most for a Marlins player before the All-Star break.
Roger Schlueter is a contributor to MLB.com. This story was not subject to the approval of Major League Baseball or its clubs.