Offensive outburst culminates with walk-off
Eaton's blast caps 16-hit attack from White Sox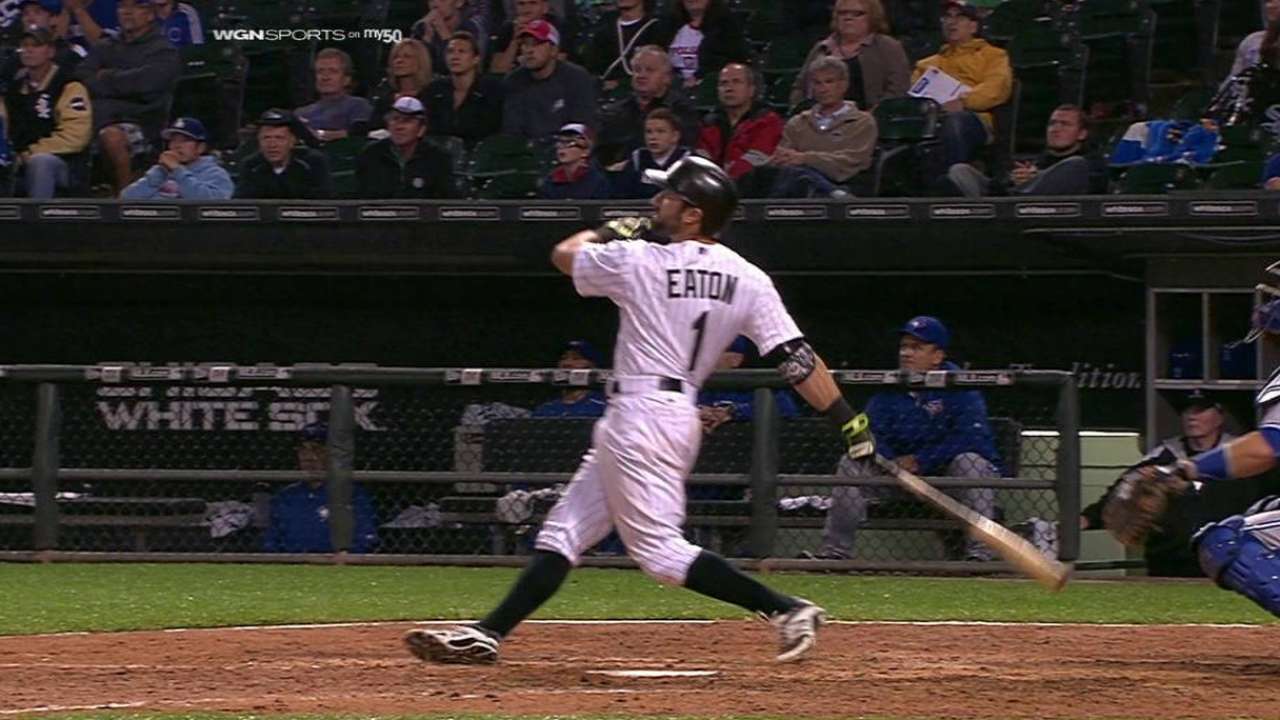 CHICAGO -- The original inclination for Adam Eaton as the first hitter in the 11th inning Wednesday night against the Blue Jays at U.S. Cellular Field was to lay down a bunt. Eaton even tried to bunt on the opening offering from Toronto closer Roberto Osuna.
That plan changed for Eaton on the second pitch, which he hit out for a walk-off blast to right field that gave the White Sox a 7-6 victory and their sixth win in eight games.
"I have to admit that was the first time I tried to hit a homer," said a smiling Eaton.
"For some reason, I don't know, I blacked out. But it happened to work out well. I'm very fortunate it went out."
Eaton quipped that part of the raucous celebration at home plate stemmed from his second career walk-off homer coming at 11 p.m. CT and giving the players a chance to get a little rest before Thursday's series finale day game. The joy comes from the White Sox improving to 8-2 in extra innings and 18-15 in one-run games, which are not exactly ledgers associated with a team sitting at 38-44 overall.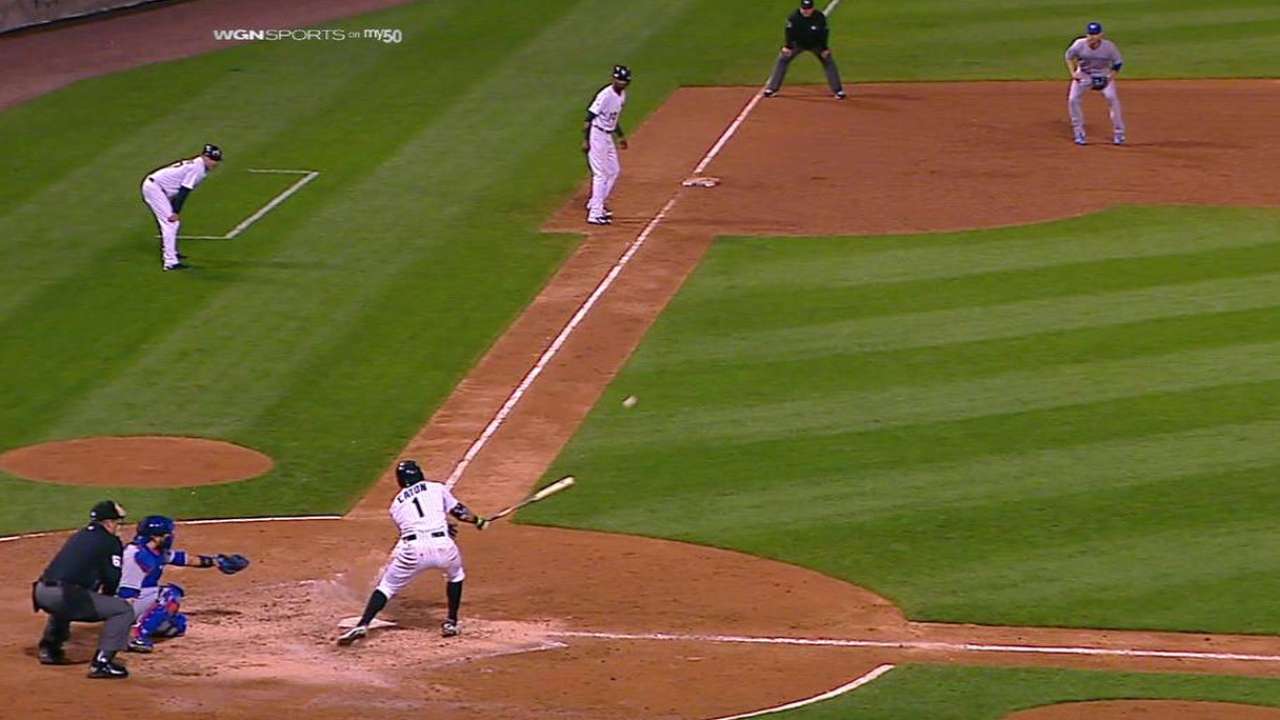 On a night when the seemingly dormant White Sox offense broke loose against Drew Hutchison and six Toronto relievers, Eaton's game-winning delivery seemed like a fitting ending. The White Sox finished with 16 hits and for the first time in 25 home games, they scored more than four runs.
"Our offense picked us up. Picked me up," said White Sox starter John Danks, who had a no-decision despite allowing six runs over 4 1/3 innings. "We showed up to the ballpark trying to win a ballgame and we did that. It wasn't pretty, but a win is a win and we'll take that. We need all the wins we can get."
"We need to pick it up, and we have," Eaton said. "We've been battling and scoring some more runs here lately, but our pitching has been there. Bullpen's been great. Starting pitching's been great. We picked up [Chris Sale] the other night hitting, so when those guys do their job, we want to do ours. And that makes a good team great."
Avisail Garcia matched a career high with four hits. Eaton, Jose Abreu, Adam LaRoche, Tyler Flowers and Carlos Sanchez also had multi-hit efforts. But it was Eaton's sixth home run that produced the White Sox seventh walk-off hit and their second walk-off home run this season.
It was a moment that doesn't come around too often for Eaton, who had the predictable euphoric reaction as he was rounding the bases.
"Holy you-know-what. Very exciting," Eaton said of his reaction. "They're very special. You don't get the opportunity to hit one in the big leagues. Everyone was excited we could get the win and get out of here. Both are good."
Scott Merkin is a reporter for MLB.com. Read his blog, Merk's Works, follow him on Twitter @scottmerkin and listen to his podcast. This story was not subject to the approval of Major League Baseball or its clubs.