MLB.com Columnist
Bernie Pleskoff
Scouting report: Andrew Heaney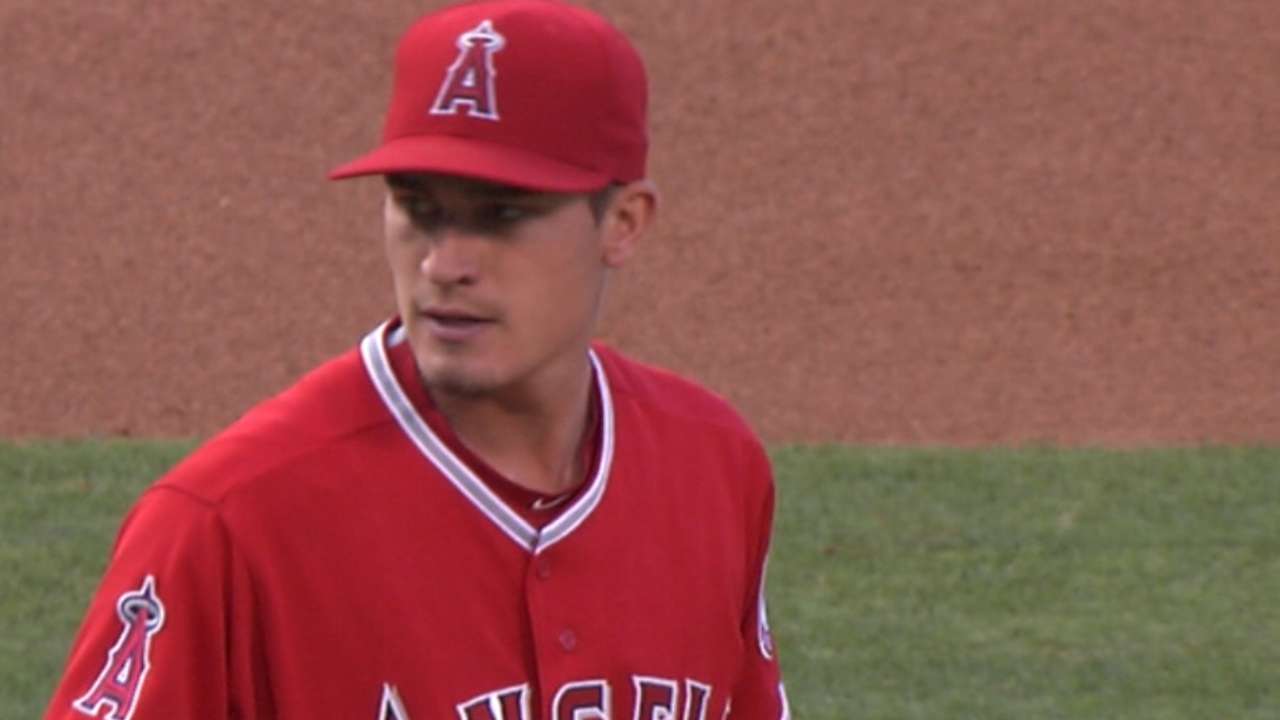 Background
This past December was a whirlwind in the life of left-handed pitcher Andrew Heaney. On December 11 he was part of a seven-player transaction that saw him traded by the Miami Marlins to the Los Angeles Dodgers. That same day he was traded by the Dodgers to the Los Angeles Angels for highly-regarded second baseman Howie Kendrick.
Heaney is tall and thin at 6-foot-2, 185 pounds. He is the No. 1 prospect on the Angels Top 30 Prospect list.
The Tampa Bays Rays selected Heaney in the 2009 MLB Draft from Putnam City (Oklahoma) High School. He had gone 7-2 in his senior year with a 1.32 ERA and 114 strikeouts. Instead of signing, Heaney pitched for the Oklahoma State Cowboys, where he ultimately became an All-American pitcher.
The Marlins made Heaney a first round selection in the 2012 Draft. A year ago on June 19, Heaney made his Major League debut pitching for Miami against the New York Mets.
Repertoire
As his most prominent pitch, Heaney relies upon a sinking fastball that sits in the low-90s. He tries to induce ground balls as he changes the eye level of the hitter with a very solid 80 mph curveball and a smooth changeup that he throws at 84 mph. While his three high-quality pitches are enough for him to navigate a lineup, he does at times use a four-seam fastball, but the sinker is more dominant in his arsenal.
Mechanics
Heaney is such a highly-rated pitcher for a reason. He has an outstanding, easy delivery that he repeats consistently. If he needs additional velocity to finish off a hitter, he reaches back for more without disrupting his rhythm or his release point. When he gets in a groove, because the ball moves so much, Heaney can mix and match pitches among his repertoire and disrupt the flow of the at-bat for the hitter. His ability to change the eye level and the balance of the hitter make him very tough to hit.
His command and control are sharp enough for Heaney to use all quadrants of the plate. When he's at his best, he uses the corners of the plate and rarely gives the hitter a pitch down the middle.
His ability to induce ground balls is more prominent than his desire or ability to get high strikeout totals. While he'll get his share of strikeouts over the course of the game, pitching to contact works best for him. Keeping the ball down in the zone also helps him keep the ball in the park. He has a history of yielding few home runs.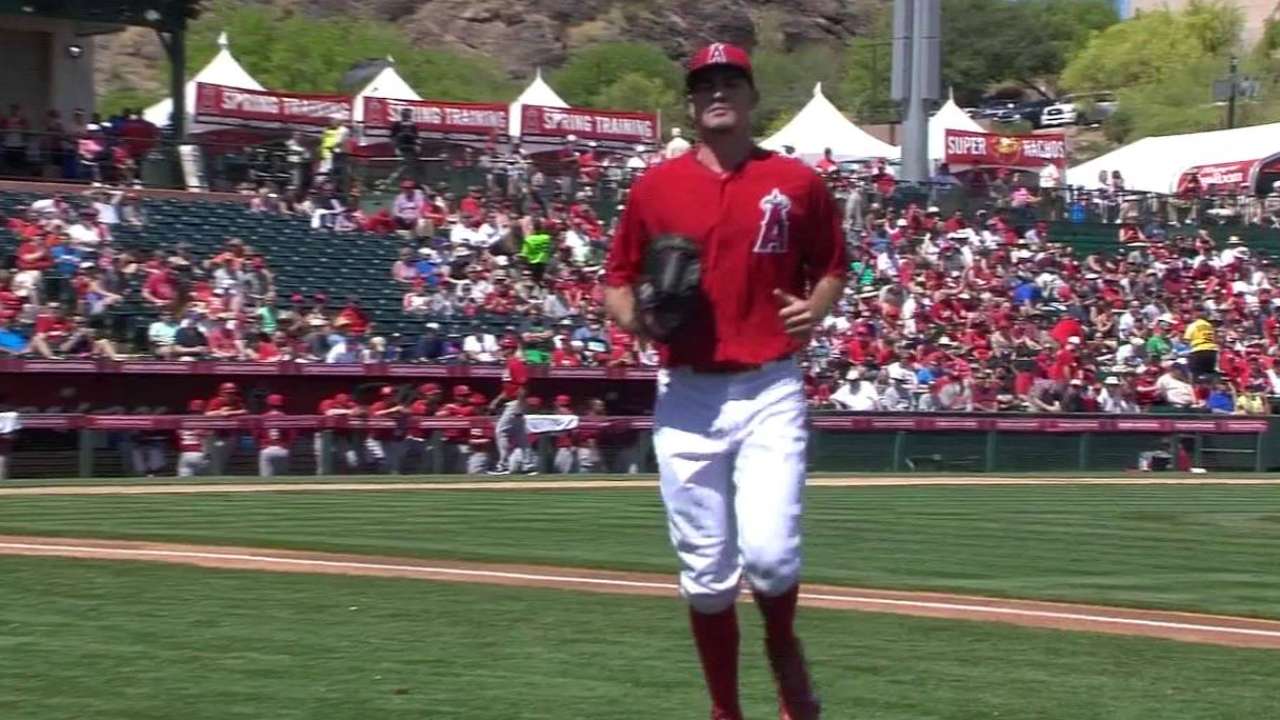 Strengths
Heaney is a control pitcher. He throws strikes. He doesn't generally fall behind in counts. While many lefties take time to develop control, Heaney has never walked more than 2.9 hitters per nine innings at any point in his career.
Due to his economical pitch counts, Heaney will be an innings eater and projects to keep his team in the game. He is a candidate for a high total of quality starts.
Using his sinker as the bread and butter of his approach, he changes speeds and locations with his curveball and changeup as complements to his fastball.
Weaknesses
There are times when Heaney's pace is slow and deliberate. It has a bit of an impact on the outcome of the at-bat, but it isn't a major fault.
Of course, if his pitches miss the corners, he can get too much of the plate. He is highly dependent, perhaps a bit too much so, on nibbling around the corners and throwing the ball down in the zone. A miss could end in a mess.
I find this interesting
Heaney was traded so quickly from the Marlins to the Dodgers to the Angels he never spoke with anyone from the Dodgers. After he found out he was traded to the Dodgers, he found out a few minutes later he would actually end up with the Angels.
Heaney in word
Smooth
Bernie Pleskoff has served as a professional scout for the Houston Astros and Seattle Mariners. Follow @BerniePleskoff on Twitter. This story was not subject to the approval of Major League Baseball or its clubs.