Appel turns in his best outing for Triple-A Fresno
Astros No. 2 prospect throws 6 2/3 scoreless innings in his third start and first win for Grizzlies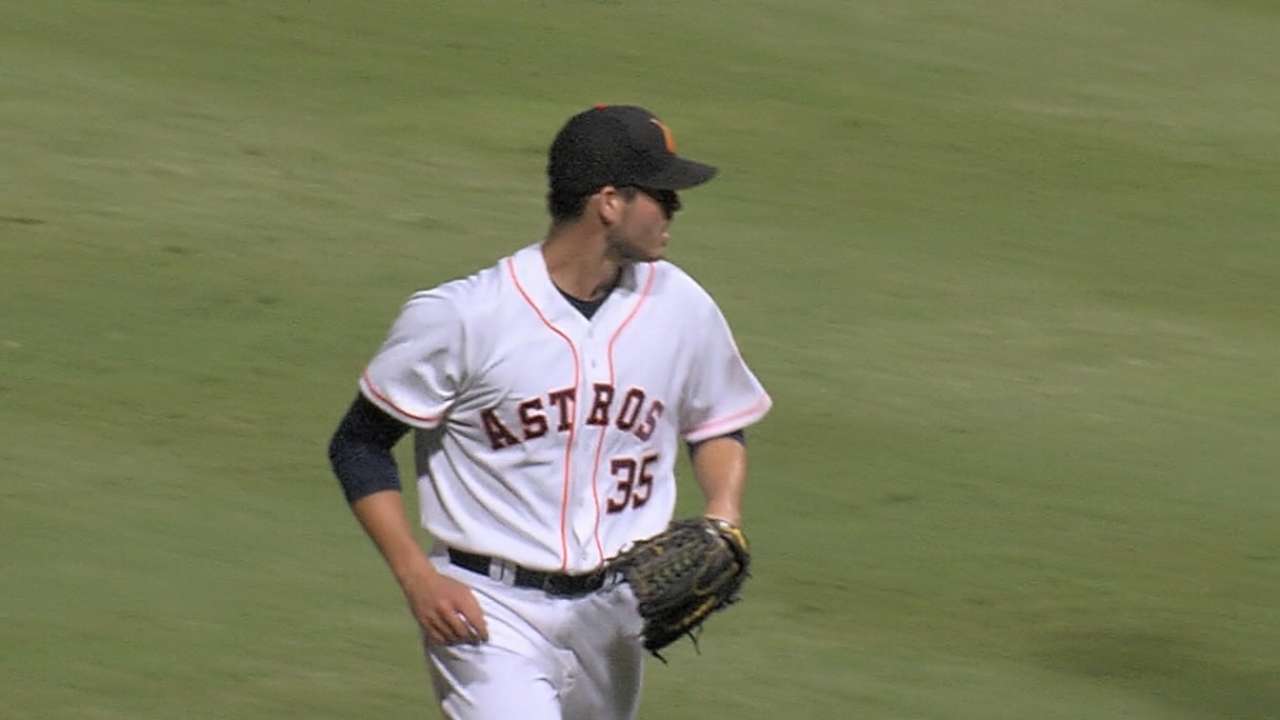 Mark Appel turned in his best Triple-A performance Wednesday night, tossing 6 2/3 scoreless innings in Fresno's 4-1 win over Sacramento.
The No. 1 overall Draft pick in 2013 had a rough first two starts for the Grizzlies, giving up 18 hits and 10 earned runs against seven strikeouts. But he sailed in his third start, giving up six hits and two walks while striking out four against the River Cats in his first Triple-A win.
The Astros' No. 2 prospect (No. 24 overall), Appel has registered 171 career strikeouts in 200 innings with a 12-10 in 44 starts. He performed well enough at Double-A Corpus Christi this season -- 5-1, 4.26 ERA -- for a promotion in late June, but ran into trouble during his first Triple-A Fresno start.
The former Stanford star allowed seven earned runs in just three innings of work in his debut with the Grizzlies. But Appel, who was named to the 2015 Futures All-Star Game, has improved in his two subsquent starts, as evidenced by a five-inning, three-run outing on July 7 and then Wednesday's more dominant effort.
Standing 6-foot-5 with a 220-pound frame, the right-hander relies on an excellent fastball/slider combination that keeps opposing hitters guessing, especially when his changeup is on. Along with No. 1 overall prospect Carlos Correa, he's part of a group of six Houston prospects currently ranked in the Top 100 prospects.
Alex M. Smith is a reporter for MLB.com. This story was not subject to the approval of Major League Baseball or its clubs.