CC weathers balky knee to grind into sixth
Yankees left-hander's extended rest due to draining of fluid from right knee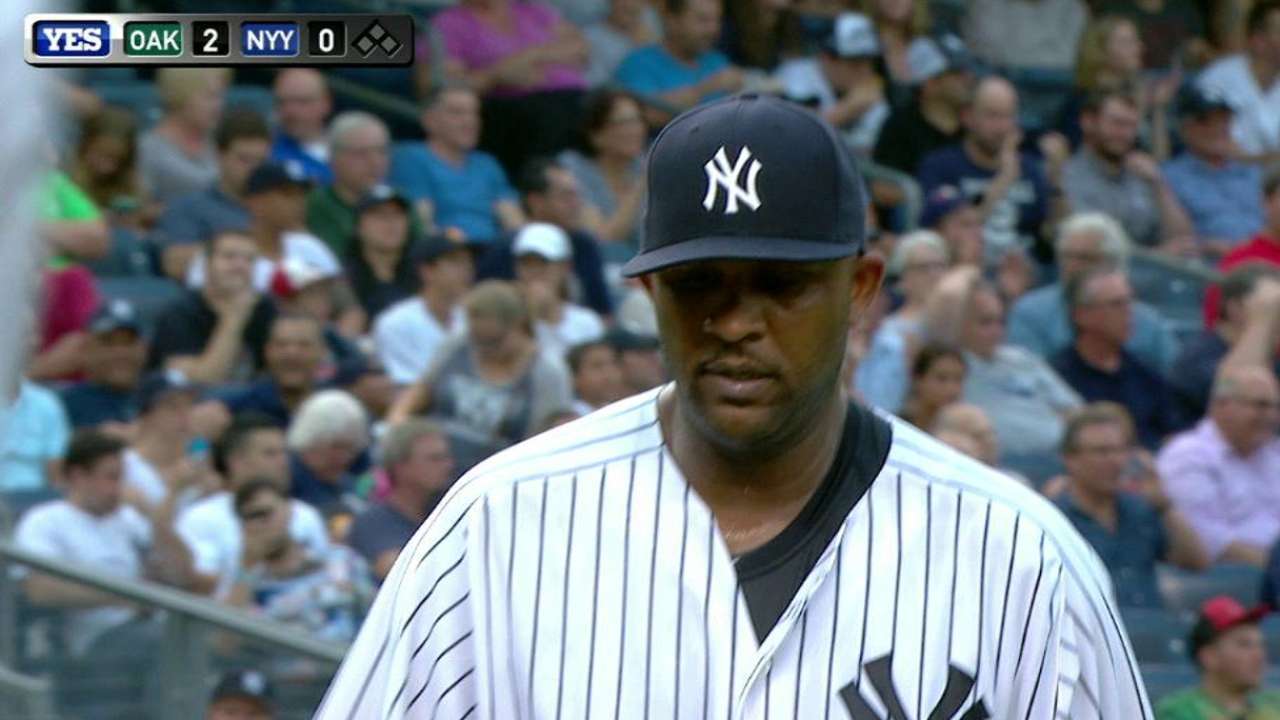 NEW YORK -- There's a general rule that CC Sabathia has for himself when he takes the mound: Don't look toward the bullpen.
"Once you do that, you're done," Sabathia said after he picked up his fourth win of the season in the Yankees' 5-4 victory over the A's on Wednesday. "I never really do that."
But whether Sabathia noticed or not, the bullpen came alive in the second inning, when Bryan Mitchell began warming. Knocked around for two runs and four hits in that frame, Sabathia was at a crossroads: Pick himself back up, or relinquish the duties to the bullpen. The lefty chose the former, completing 5 1/3 innings and allowing only two more hits the rest of the night.
"The changeups I was throwing earlier in the game were a little flat," Sabathia said. "Me and [pitching coach] Larry [Rothschild] talked about it a lot in between innings. I just made a little adjustment, and the pitch started working for us."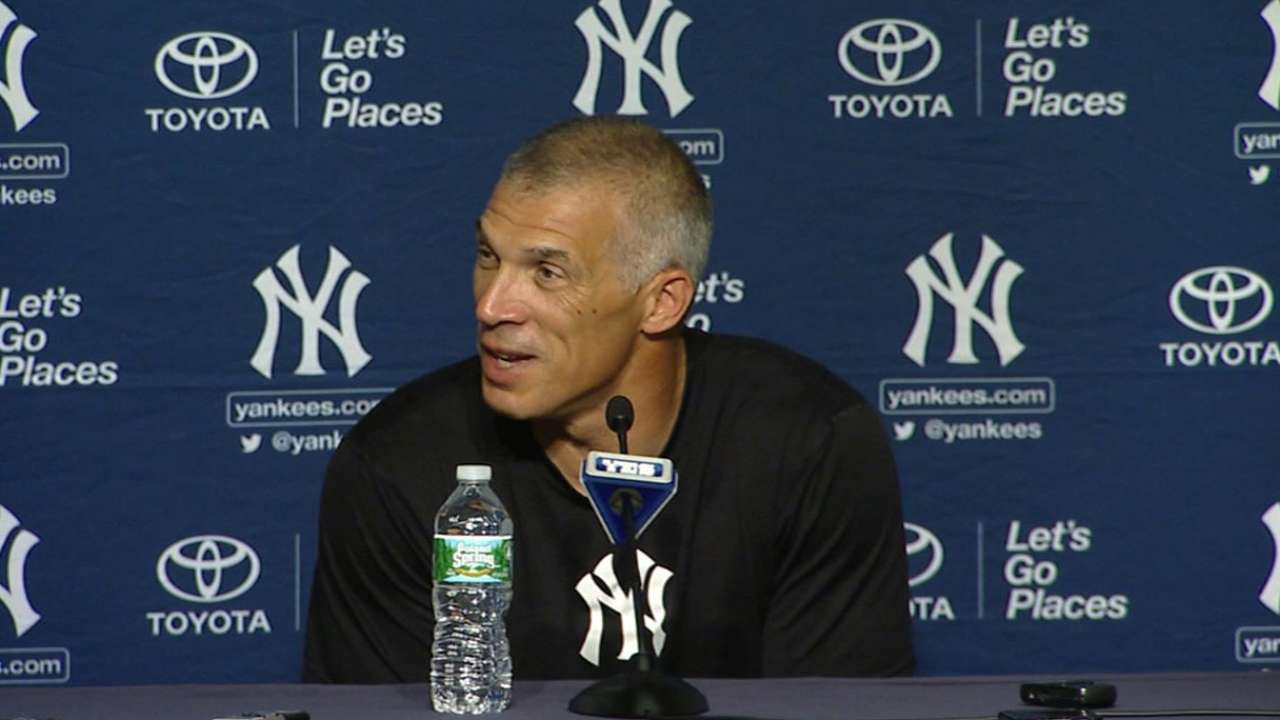 Sabathia was pitching on eight days' rest after Yankees manager Joe Girardi said last week that he was working on tweaking a few things. But Sabathia revealed after Wednesday's game that the reason for the extra rest was that he had his right knee drained and received a platelet-rich plasma injection.
Sabathia had season-ending surgery on his right knee in 2014 and has now had it drained twice since Spring Training. He indicated that he didn't think he would have been able to pitch on Sunday, when he would have been scheduled to start, because of the procedure.
"It was just part of our plan of what we were trying to do to stay healthy," Sabathia said. "I got it drained between the last start [in Anaheim] and came out today and felt great.
"We knew that I had to get it drained, and I had the off-days coming up, so why not get these young horses out there and kind of let the old man get a couple of days off?"
On Wednesday, Sabathia threw just 88 pitches, pulled after permitting a one-out single to Jake Smolinski in the sixth.
"He was getting in some long counts, hot night, they had some right-handed hitters up, so I went to him," Girardi said. "[Josh] Phegley's had some success off of him."
Sabathia admitted that five years ago, being removed in such a scenario certainly would have upset him. On Wednesday, there was nothing he could do about it. But as the season progresses, he's hoping to change that.
"No disrespect to Joe, but I haven't proved it," Sabathia said. "Hopefully, as we get later in the season, I'll start pitching better late in games and he'll leave me out there."
Grace Raynor is an associate reporter for MLB.com. This story was not subject to the approval of Major League Baseball or its clubs.