Headley slowed by right calf inflammation
Severity of Yankees third baseman's injury unclear; return Thursday unlikely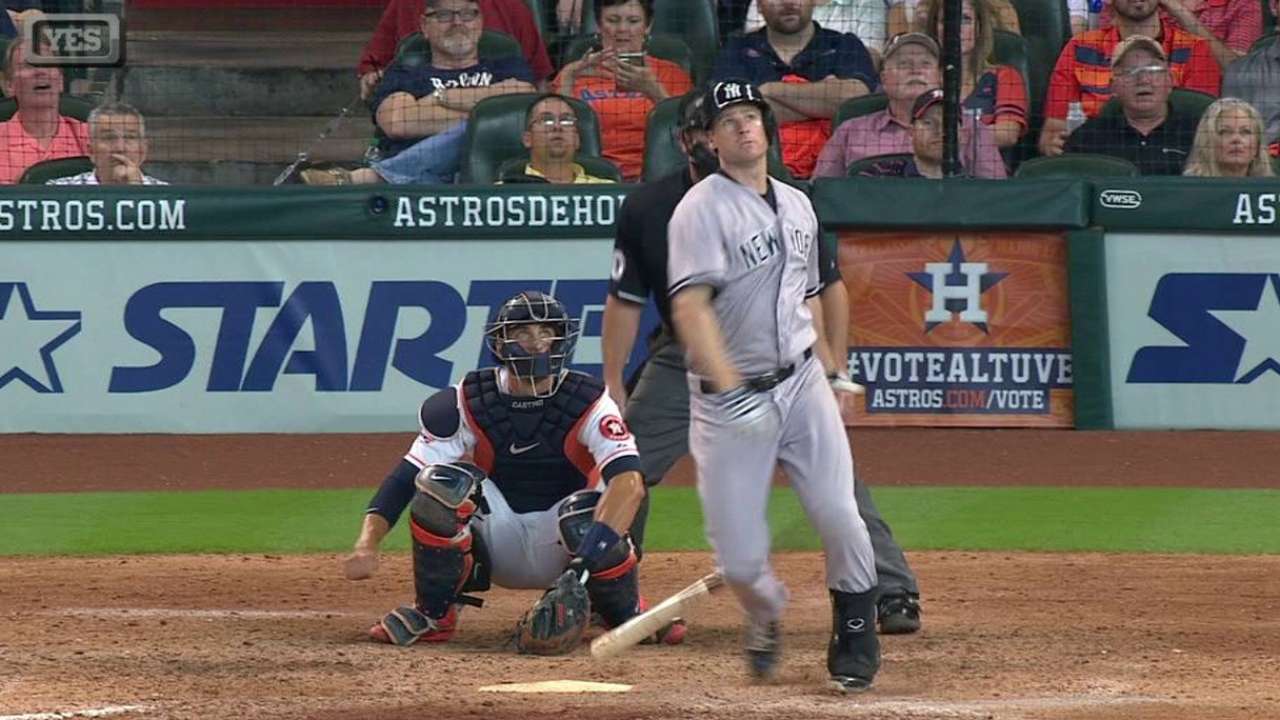 NEW YORK -- Yankees third baseman Chase Headley was held out of Wednesday night's 5-4 victory over the A's with inflammation in his right calf, an MRI exam revealed. The severity of the injury was unclear after the game, but Headley said he would be "surprised" if he were able to play in Thursday afternoon's series finale.
"Hopefully in the next day or so, we'll have some clarity on it," Headley said.
Although he was not sure when exactly the injury occurred, Headley said he began to feel soreness in his knee during Tuesday night's game. He played through the pain and notified team trainers after the game, but he felt worse upon waking up Wednesday morning. The Yankees sent Headley for the MRI, which showed the inflammation behind his knee and upper calf.
"They said it could be a Grade 1 strain; it could be more of a tendinitis type wear and tear, just overuse type thing," Headley said. "With the pain that I feel, that's more what I expect it to be."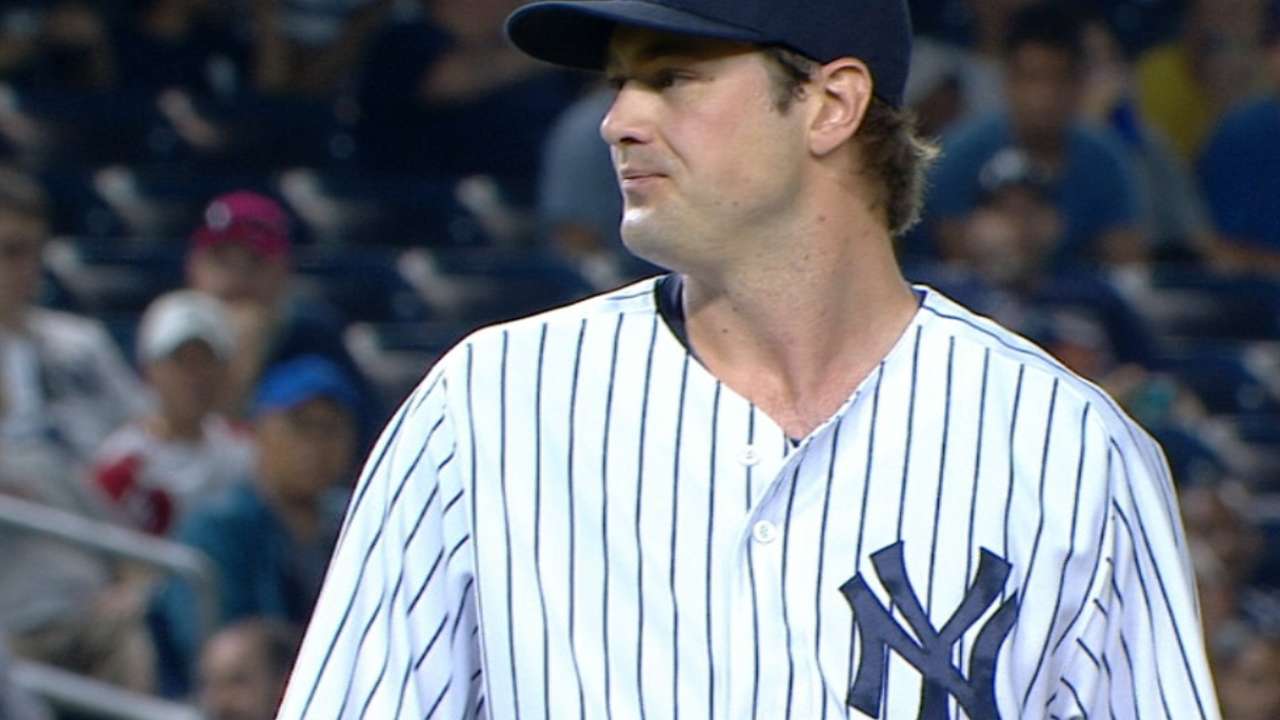 Headley is batting .251/.305/.368 this season, his second with the Yankees, who missed Headley's defense more than his bat on Wednesday. Gregorio Petit made just his third appearance at third base in Headley's absence and made a throwing error with two outs in the ninth inning that put the tying run on second base. Petit did recover on the ensuing play, however, throwing out Ben Zobrist to seal the victory.
Jamal Collier is a reporter for MLB.com. Follow him on Twitter at @jamalcollier. This story was not subject to the approval of Major League Baseball or its clubs.