Bauer picks up victory in the 'Twilight Zone'
Indians righty allows HR on pitch way outside the zone, has rare walk-free start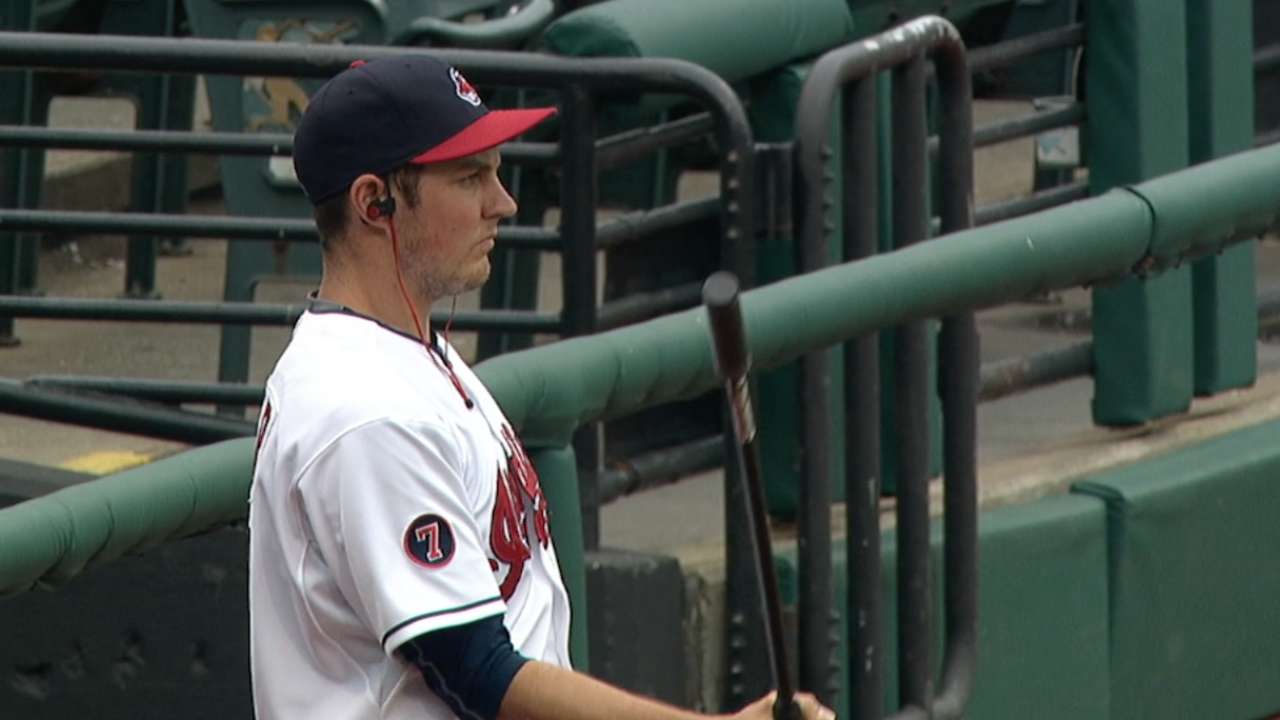 CLEVELAND -- Indians right-hander Trevor Bauer is unique in many ways. He's probably the only player who builds his own quadcopters. It's doubtful that any other pitcher has invoked terms such as "laminar flow" and "linear distraction" when discussing their mechanics. And, after Wednesday's 4-2 victory against the Astros, he's almost certainly the only hurler to have pitched a game in another dimension.
Yes, that's right. Bauer said following the contest that he had been pitching in the Twilight Zone.
Evan Gattis unlocked the door to the Twilight Zone in the first inning with perhaps the season's most bizarre home run. After fouling off the first pitch he saw from Bauer, Gattis took a hack at a pitch that was nearly 4 1/2 feet off the ground. For most hitters, that's a mistake. For Gattis, it was a two-run homer. According to Pitch-f/x data, it was the highest pitch that any batter has hit for a homer this season.
"I love Gattis," Bauer said. "His approach is awesome. … I threw a fastball up and it was two feet out of the strike zone. So what are you going to do? It's great. I love baseball for that reason, because stuff like that happens."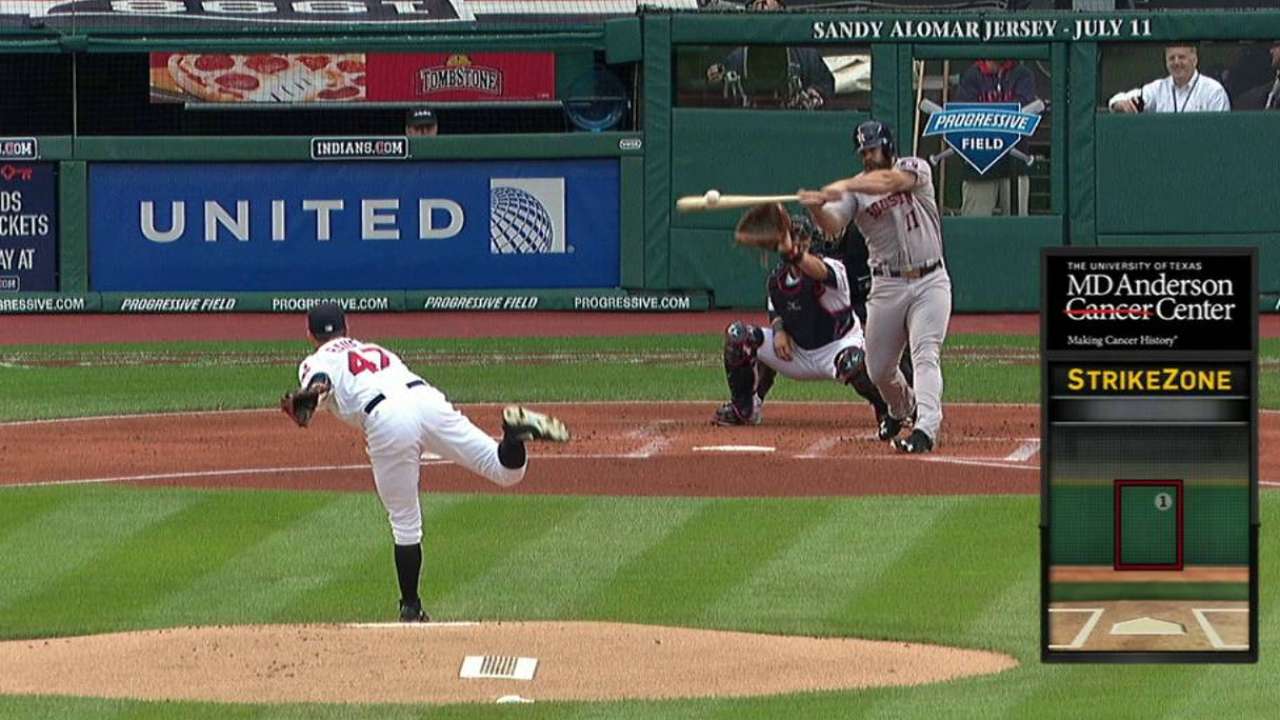 The two runs from Gattis' long bomb were the only two that Bauer would concede, but he still had to work through the next two innings. By the end of the third, Bauer had already thrown 58 pitches, and it looked like it might be a short night for the 24-year-old righty.
But then something changed. Bauer needed just 12 pitches in the fourth, six in the fifth, 11 in the sixth and eight in the seventh. After 13 more pitches, Bauer had finished eight innings, tying the longest outing of his career.
"It's been a focus of mine to get ahead a little bit better," Bauer said. "I made a couple slight adjustments with where I stand on the rubber to each sided hitter and that's helped me quite a bit."
When Bauer had completed his outing, he'd done so without issuing a walk. He entered the night with the highest walk rate among any qualified American League starter, and had only ever pitched three walk-free games in his career.
"I don't know how to feel about that," Bauer said with a smile. "A guy hit a ball that was above his head out for a home run and I didn't walk anybody. It was the Twilight Zone."
August Fagerstrom is an associate reporter for MLB.com. This story was not subject to the approval of Major League Baseball or its clubs.