Porcello finds his groove with Hanigan's return
Right-hander tallies first victory since May 16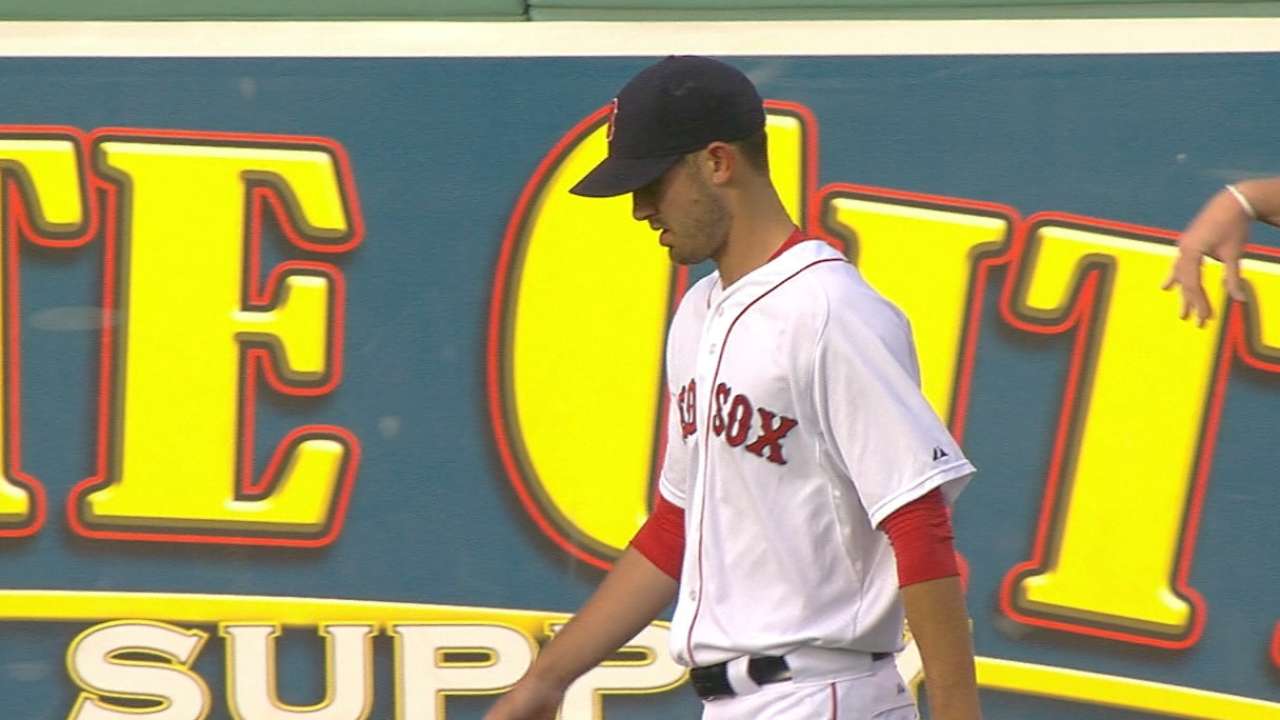 BOSTON -- Fifty-two days went by, and Rick Porcello didn't win a game. But that changed on Wednesday night at Fenway Park, when the righty was bolstered by the return of his trusted batterymate en route to a 6-3 victory over the Marlins.
More than any other player on the Red Sox, Porcello was impacted by the loss of Ryan Hanigan, who was on the disabled list from May 2-July 2.
"It's huge," Porcello said of Hanigan's return. "He's an experienced veteran catcher. I trust him. I'll just follow his lead."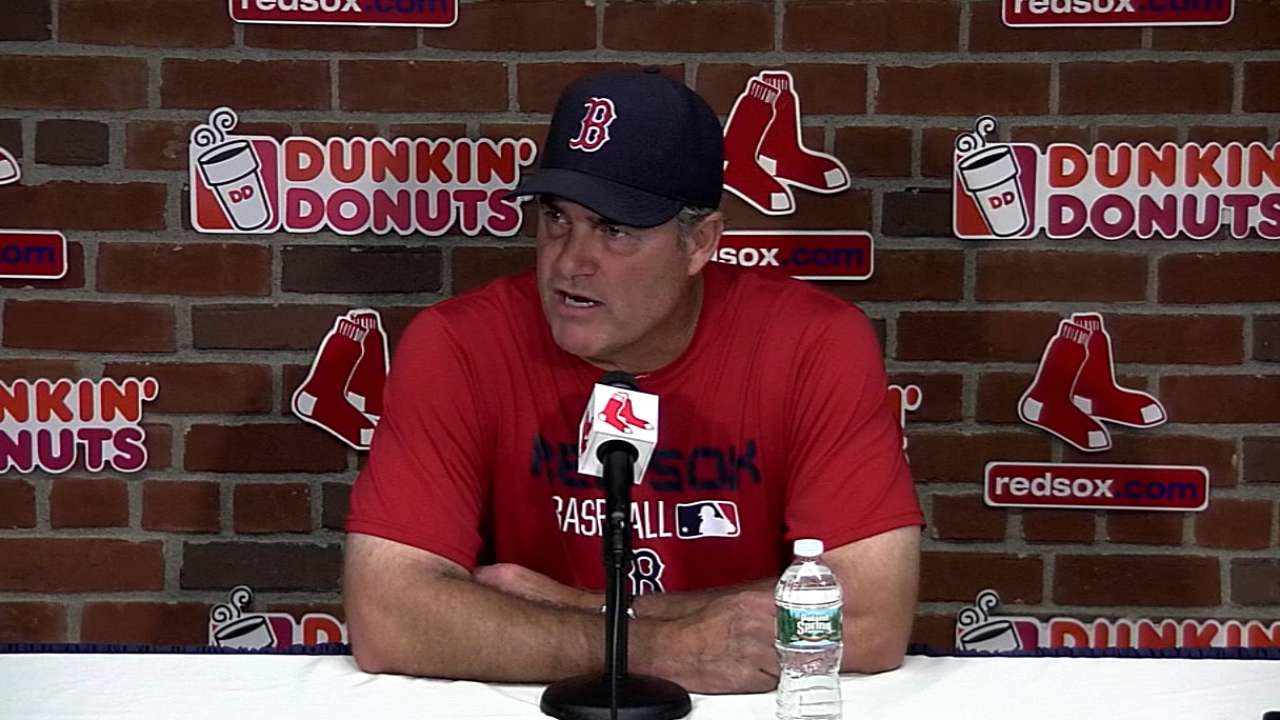 And in Wednesday's game, when Porcello seemed on the verge of being engulfed by one of those big innings that had plagued him often over the last few weeks, Hanigan helped calm him down.
"Hanny called a great game back there," said Porcello. "I hung in there with him and focused on making pitch after pitch."
After the Red Sox had taken a 4-0 lead in the bottom of the third, Porcello gave up five straight hits in the fourth, and the Marlins chipped the deficit to a pair.
But Porcello helped his own cause to end that inning, making a brilliant stab on a smash back to the mound from Christian Yelich.
"Any time you can help yourself out and get some extra outs, up the middle, that's a tough spot to defend, so any time you can field comebackers and take the pressure off the guys behind you, it's huge," Porcello said.
From there, the righty was lights out, retiring the final eight batters he faced. Over six innings, Porcello (5-9, 5.90 ERA) gave up eight hits and two runs while walking one and striking out four.
"He just went through a little slump there," said Hanigan. "I wanted to work him a little differently, I think. We worked him up under the hands well, some quality two seamers."
With 95 pitches through six, Porcello certainly could have come back out for the seventh. But manager John Farrell felt it was important for the righty to finish strong in his final start before the All-Star break.
The bullpen held it from there, and Porcello left the ballpark with a win for the first time since May 16, when he outdueled Seattle's Felix Hernandez.
"You saw my boy Porcello tonight performing at the highest level," said David Ortiz. "It's good. When things are going well, it's easier for a player to walk into that room. A good sign was tonight, the way he performed. He's got good stuff.
"But it's like I said before, it seems like everything was going south the first couple of months of the season. It wasn't only him that struggled. All of us struggled. But I think he learned from mistakes. Once you learn, you try to keep up with whatever you learned, and hopefully that's the case from now on."
Ian Browne is a reporter for MLB.com. This story was not subject to the approval of Major League Baseball or its clubs.