O'Malley receives special honor from Japan
Former Dodgers owner fostered expansion from Pacific Rim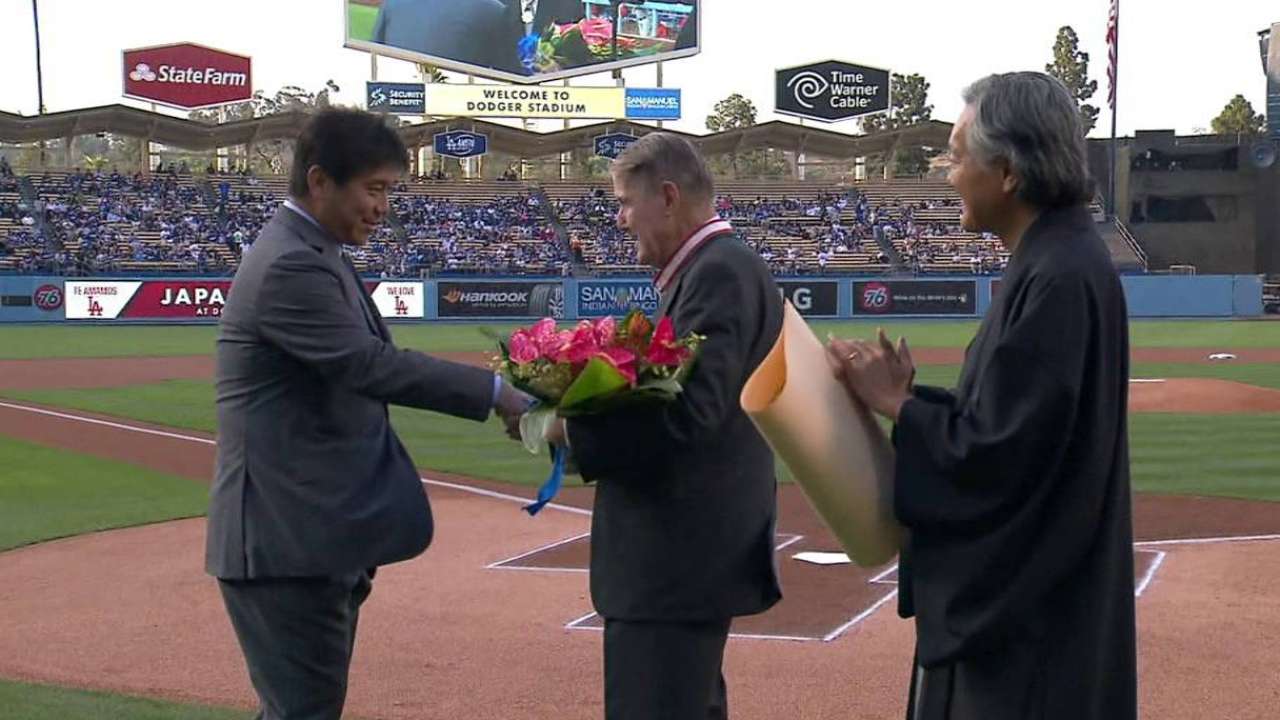 LOS ANGELES -- Former Dodgers owner Peter O'Malley was honored by the nation of Japan before Wednesday night's game at Dodger Stadium for a half century of fostering the expansion and growth of baseball on the island nation.
O'Malley received The Order of the Rising Sun, Gold Rays with Neck Ribbon, conferred by Emperor Akihito and presented by by Harry Horinouchi, the Counsul General of Japan.
"I'm very grateful," O'Malley said after the home plate ceremony. "It was emotional, I'll tell you that."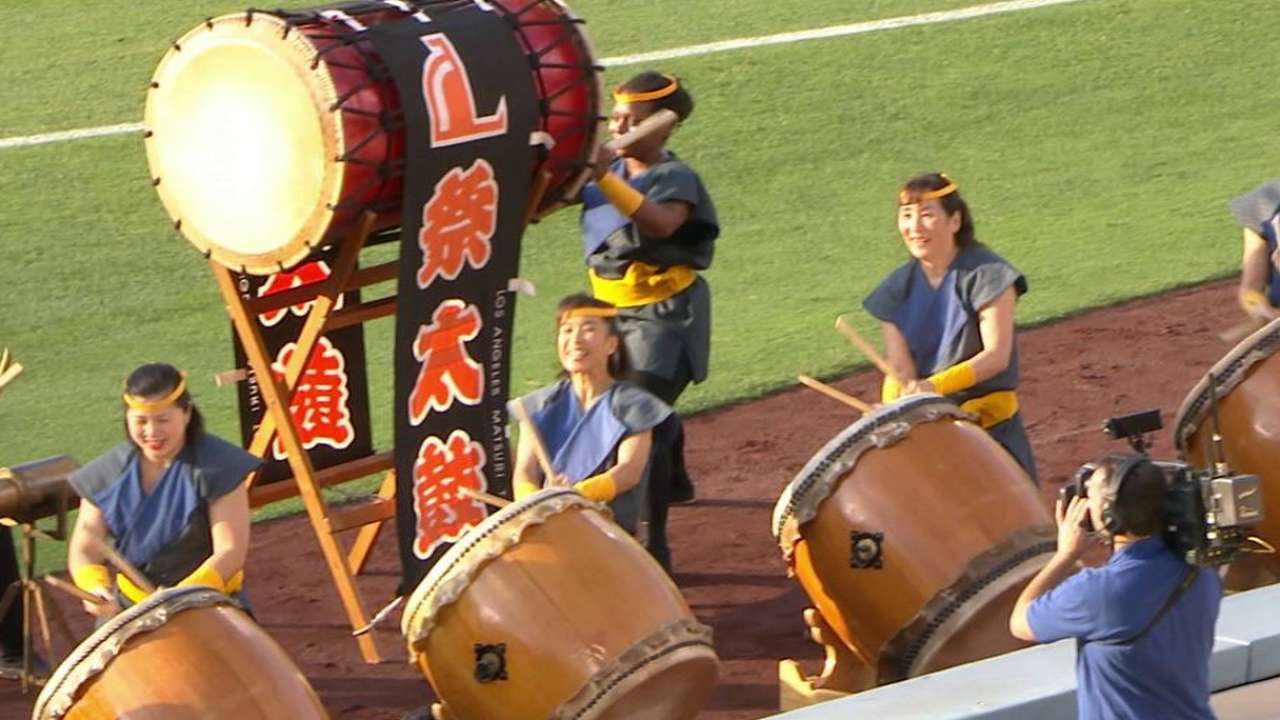 Also taking part in the presentation was Hideo Nomo, whose arrival with the Dodgers in 1995 opened the Major Leagues to players from throughout the Pacific Rim.
Nomo said the honor bestowed on O'Malley will "help people remember that the Dodgers and Mr. O'Malley made this happen for me."
O'Malley thanked the Dodgers for hosting the event and complimented Guggenheim Baseball Management for the way it now runs a franchise that had O'Malley family ownership from 1944 to 1997.
"The Dodgers are in good hands and I believe that," he said. "I wouldn't have said that several years ago. It's a good time to be a Dodgers fan. They are in first place and should remain in first place for many years."
Ken Gurnick is an associate reporter for MLB.com. This story was not subject to the approval of Major League Baseball or its clubs.