MLB.com Columnist
Fred Zinkie
A 10-pack of promising fantasy players
Join the youth movement for MLB's second half
The upcoming All-Star break will give fantasy owners a chance to step back and assess their rosters, but there is still time to make impactful moves before the regular season is paused. Youth is the key aspect of this week's 10-pack, as the majority of recommendations are for players who could show further improvements during the second half.
Miguel Sano, third baseman (Twins): The Twins' second-ranked prospect on MLB Pipeline, Sano has hit .450 since joining the big leagues on July 2. The 22-year-old possesses elite power, having ripped 35 homers in the Minors in 2013 before missing all of last season due to injury. He had also gone deep 15 times across 241 at-bats in the Minors this season before getting the call to Minnesota. Sano should be in the lineup on a regular basis, and even though Target Field is not a homer-happy venue, he has the raw power to smack a round-tripper at any park.
Consider in: 10-team mixed
Cesar Hernandez, second baseman (Phillies): Hitting .468 with nine steals across 53 plate appearances since June 28, Hernandez is arguably the hottest middle infielder in baseball. Throughout his career, the native Venezuelan has displayed patience at the dish, which gives him more chances to use his wheels on the basepaths. Because he can field multiple positions, Hernandez should stick in the starting lineup when Chase Utley returns from the disabled list. Owners who have been keeping an unproductive veteran middle infielder in the starting lineup would be wise to give this impactful 25-year-old an opportunity.
Consider in: 12-team mixed
Chris Colabello, outfielder (Blue Jays): Fantasy owners continue to take a cautious approach with Colabello, but it is time to invest. The 31-year-old has been holding a full-time lineup spot with the high-scoring Blue Jays for more than two months, and he continues to maintain a lofty batting average (.335). With eight homers and 32 RBIs across 200 at-bats, his power numbers are also notable. A decline in production is still possible, but he has earned a chance to help mixed-league clubs in the coming weeks.
Consider in: 12-team mixed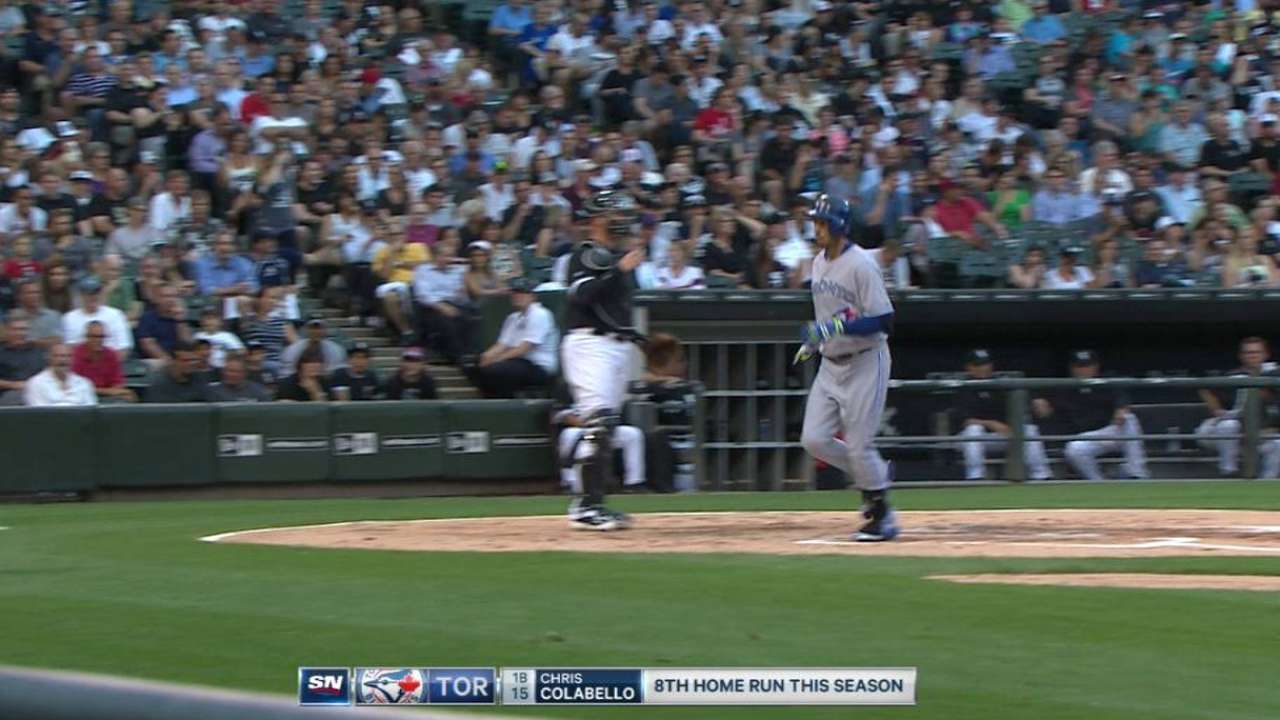 Justin Bour, first baseman (Marlins): With four homers across his past 23 at-bats, Bour has recently flashed exciting power potential. The 27-year-old has been drawing regular at-bats since Dan Jennings took over as Marlins manager, and his recent power surge should ensure that he stays in the lineup against right-handers for the foreseeable future. The left-handed hitter rarely faces southpaws, so fantasy owners could hope that he emerges as an Adam Lind clone during the second half.
Consider in: 15-team mixed
Dalton Pompey, outfielder (Blue Jays): Heading into the season, Pompey was expected to serve as one of Toronto's starting outfielders. A slow start prompted his demotion to the Minors, but he is wielding a hot bat at the Double-A level and could rejoin the club this month. Toronto will likely need its Trade Deadline resources to shore up a mediocre pitching staff, which increases the likelihood that the club uses internal pieces to bolster the hitting side. Michael Saunders is not close to returning from the disabled list, Colabello is better suited to serve as a first baseman or designated hitter and Ezequiel Carrera is not an accomplished hitter. Pompey should soon get another chance.
Consider in: 15-team mixed
Eduardo Rodriguez, starter (Red Sox): The left-hander owns a solid 3.69 ERA and a 1.17 WHIP, and fantasy owners should be very excited about a rookie hurler who has allowed one or zero runs in six of eight starts. Rodriguez has fanned 44 batters across 46 1/3 innings, and there are few holes in his overall fantasy profile. He should be owned in virtually all leagues.
Consider in: 10-team mixed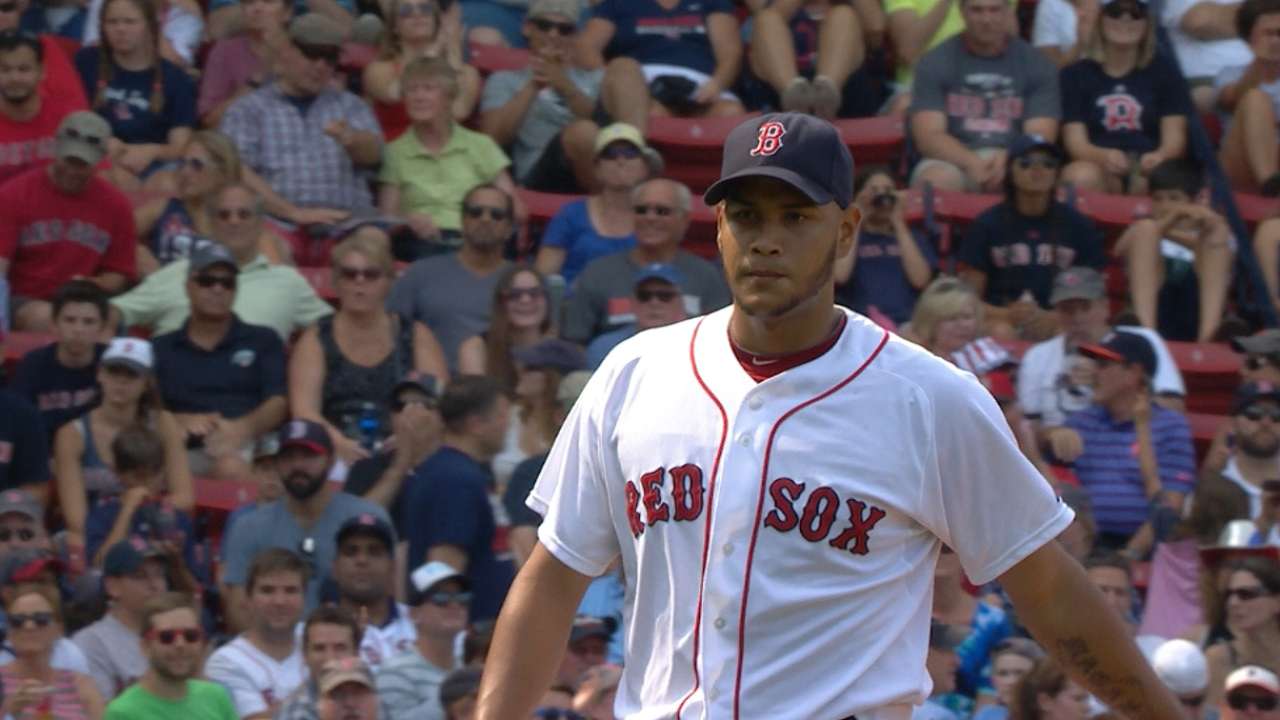 Kyle Hendricks, starter (Cubs): With a 3.19 ERA and a 1.12 WHIP across career 29 starts, Hendricks has established himself as a safe arm for fantasy owners. Because he possesses excellent control, the right-hander is especially likely to help in the WHIP category during the second half of the season. He has also made notable strides in the strikeout department, posting a 7.3 K/9 this season.
Consider in: 12-team mixed
Erasmo Ramirez, starter (Rays): Ramirez was once considered a viable prospect for the Mariners, but he was never able to get on track in Seattle. The Rays have a long tradition of developing effective starters, and the right-hander may be their latest success. Having posted a 1.18 ERA with a 0.95 WHIP across 38 innings in his past seven games, Ramirez seems to have turned a corner in his development. Smart owners will trust Tampa Bay's track record and give the 25-year-old a roster spot.
Consider in: 12-team mixed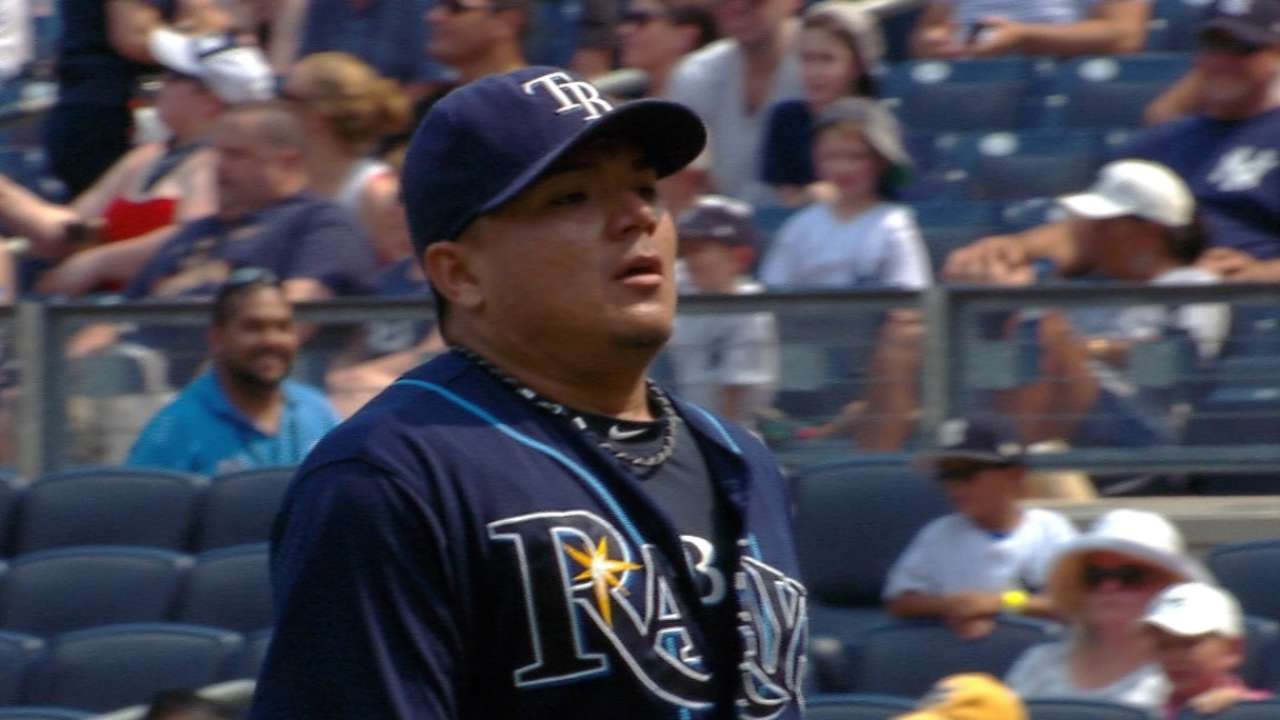 Nathan Karns, starter (Rays): The Rays have another viable starter in Karns, who seems to be living up to his potential heading into the All-Star break. The 27-year-old flashes a plus curve ball but struggled to put everything together early on in 2015, posting a 5.32 ERA in his first four outings. Karns has turned things around in a big way since the end of April, though, posting a 2.54 ERA with a .620 opponents' OPS in his past 13 outings (74 1/3 innings). With his strong stuff and the Rays behind him, Karns could be in for an even bigger second half.
Consider in: 12-team mixed
Luis Severino, starter (Yankees): The right-hander is dominating the Triple-A level, where he has posted a 1.99 ERA and a 1.01 WHIP across eight starts. In the thick of the AL East race, the Yankees currently have a pair of starters -- Nathan Eovaldi and CC Sabathia -- who are sporting ERAs above 4.50. With the high expected cost of veteran starters on the July trade market, the club may soon decide to add the talented 21-year-old to the starting five. This is the time to stash Severino, rather than battling for him on waivers once he is promoted.
Consider in: 15-team mixed
Fred Zinkie is the lead fantasy baseball writer for MLB.com. Follow him on Twitter at @FredZinkieMLB. This story was not subject to the approval of Major League Baseball or its clubs.