Tsao gets another shot after 8-year absence
Club also calls up Ravin, options Garcia, Thomas, DFAs Surkamp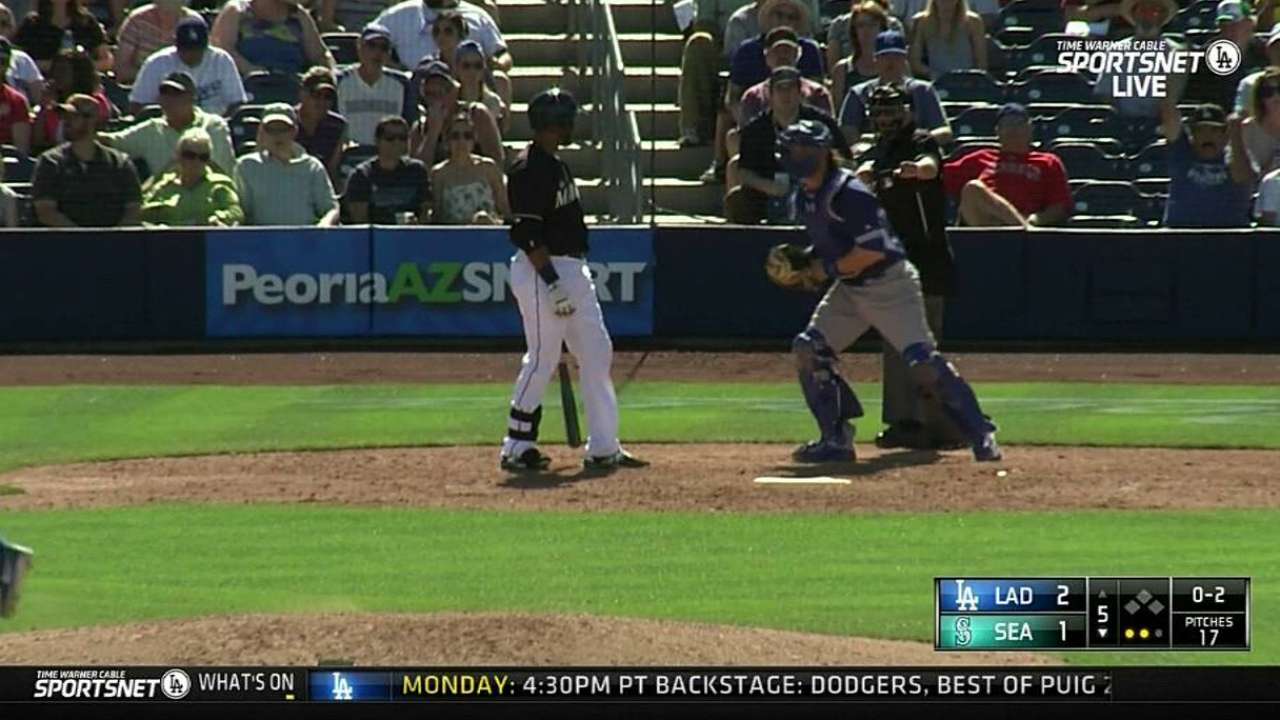 LOS ANGELES -- The Dodgers turned back the clock to find help for their bullpen, as the club purchased the contract of Chin-Hui Tsao on Wednesday.
This will be Tsao's first action in the Majors since 2007. The 34-year-old was a member of the Dodgers in 2007, appearing in 21 games for Los Angeles, and played for the Rockies from 2003-05.
He was given a lifetime ban from the Chinese Professional Baseball League in 2009 for allegedly accepting bribes while playing professionally in Taiwan. The Australian Baseball League upheld the ban in 2014 and wouldn't allow Tsao to play, however the Dodgers signed him to a Minor League contract this offseason.
"I have no fears. I know our guys have kind of looked into it, MLB cleared it. He's just one of our guys," Dodgers manager Don Mattingly said.
Tsao joined the Dodgers in Spring Training and has made 25 appearances this season between Double-A Tulsa and Triple-A Oklahoma City. In Triple-A, Tsao holds a 2-1 record with a 3.86 ERA and five saves.
"Tsao is a guy that can do a lot of different things with the ball," Mattingly said. "He's a guy that has multiple pitches and is more along the lines of Joel [Peralta] and J.P. [Howell] with some experience and he'll change speeds and give a lot of different looks rather than fastball and that's it."
Despite not seeing Major League action in eight years, Mattingly is confident that the right-hander can still get outs out of the bullpen.
"He earned it. He's thrown the ball well. He came into Spring Training and opened our eyes," Mattingly said.
The team also recalled right-hander Josh Ravin and optioned Ian Thomas and Yimi Garcia to Triple-A, as well as designating left-hander Eric Surkamp for assignment on Wednesday.
After a blistering start to the season, Garcia has been roughed up as the season has gone on. The 23-year-old Garcia had a 0.63 ERA in his first 14 appearances, but his ERA jumps to 6.26 in his last 26 appearances. Garcia made his first Major League start Monday, going only two innings, by design.
"This is more than he's ever done by about 15 games. It's a good time to get him a breather," Mattingly said. "We want him to look at this as a time to work on his stuff a little bit but also from the standpoint of usage and taking care of him for the long haul. I'm sure he was disappointed, and I would've expected that."
Ravin has appeared in seven games for the Dodgers this season, posting a 2-1 record, with a 6.43 ERA. He has nine strikeouts in seven innings.
Steve Bourbon is an associate reporter for MLB.com. This story was not subject to the approval of Major League Baseball or its clubs.