Key things to watch for in today's games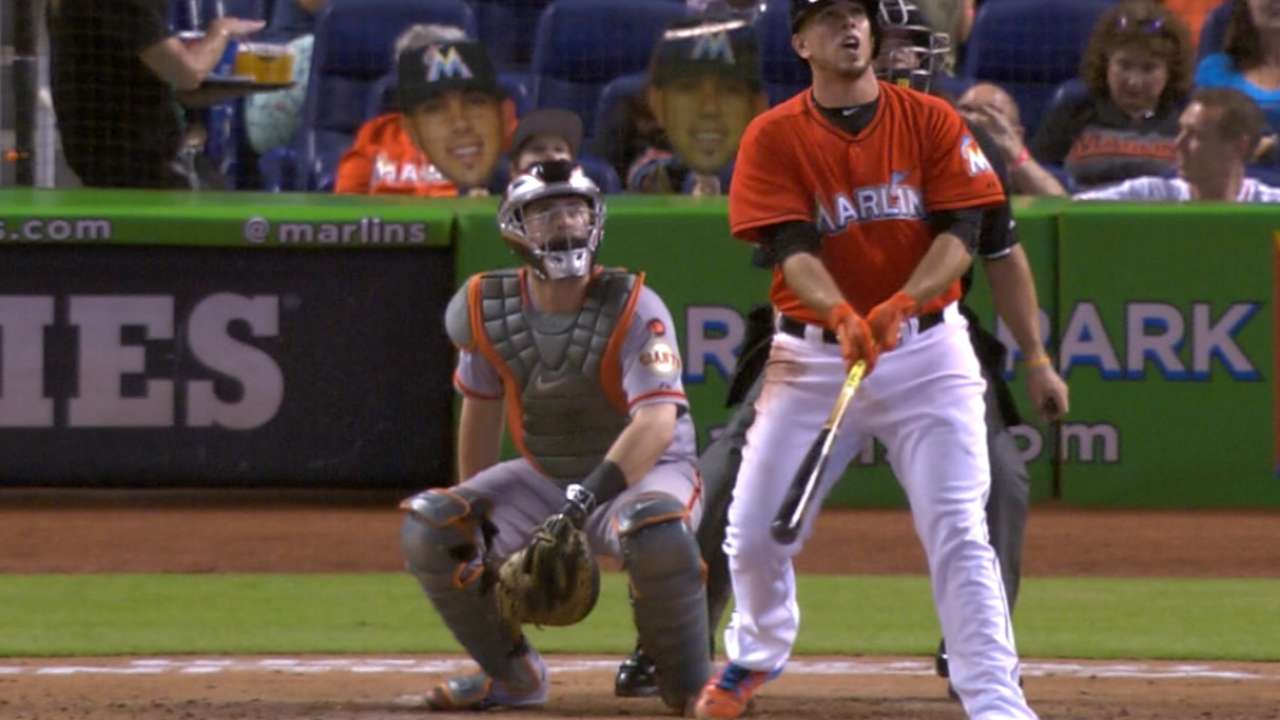 He's back. Marlins pitcher Jose Fernandez returned last week after a 14-month stint on the disabled list. In his first start, he hit a home run, struck out six batters and notched a win against the Giants. Now, he'll get the chance to gather some more momentum with a start against the Reds on Thursday.
Fernandez, the 2012 National League Rookie of the Year, made just eight starts last season before suffering a season-ending elbow surgery. But when he's pitched, he's been outstanding. The 22-year-old has made 37 starts in the Major Leagues, and he's 17-8 with a 2.31 ERA over 230 1/3 innings.
David Holmberg will be making his season debut for the Reds. The southpaw pitched to a 2-2 record with a 4.80 ERA in seven appearances for Cincinnati last season. The 23-year-old Holmberg has also pitched 16 times for Triple-A Louisville this year, where he's managed a 4-6 record and a 4.78 ERA.
Here are a few other matchups and games to look forward to on Thursday.
Central showdown: DET @ MIN, 8:10 p.m. ET
The Tigers and Twins are both fighting for leverage in a crowded American League Central divison, and Detroit will have the comfort of its ace going in Thursday's game. David Price is 8-2 with a 2.54 ERA this season, and he's gone six outings without taking a loss. Detroit is 14-3 in Price's 17 outings.
Price has been dominant over the last five weeks, notching a 4-0 record and a 1.90 ERA. The left-hander has held opposing hitters to a .255 batting average over that span, and he has 44 strikeouts against just four walks. Price has completed at least six innings in 14 of his first 17 starts this season.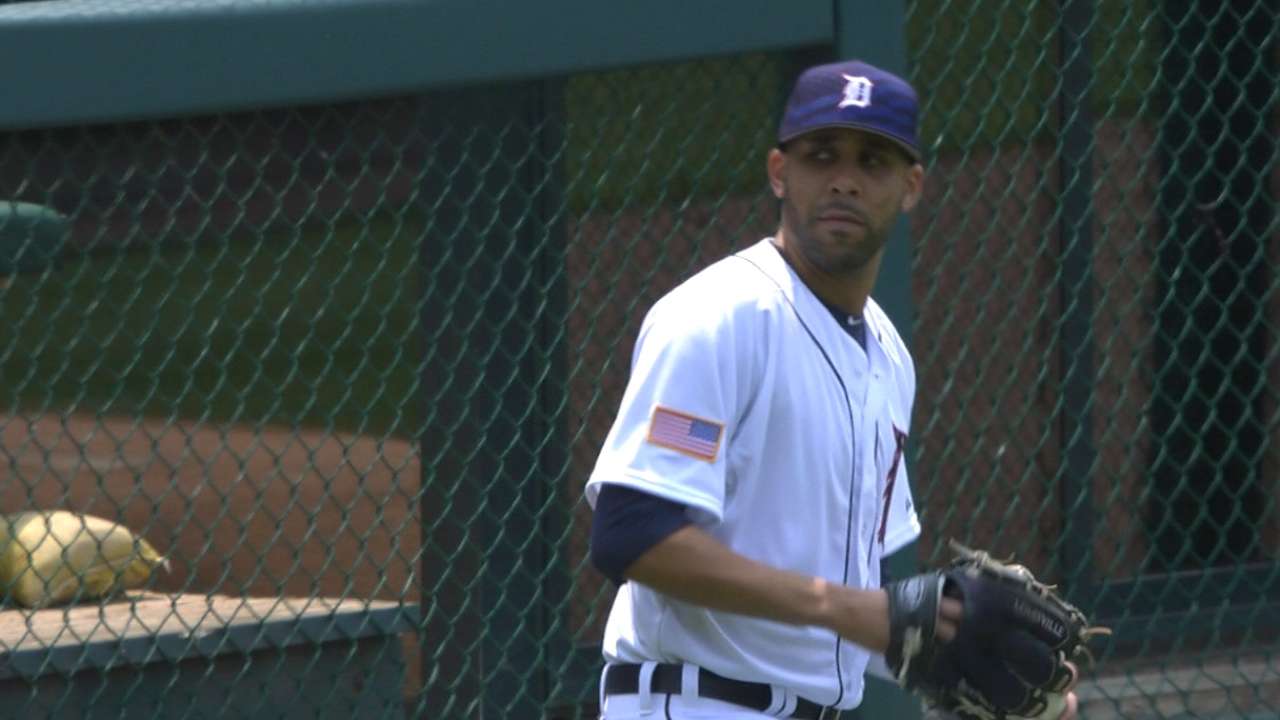 The Twins, meanwhile, will counter with Mike Pelfrey, who has been hit hard to the tune of an 8.51 ERA over his last five outings. Pelfrey has been knocked out without completing the fifth inning in three of his last five starts, but for the season, he's registered a 5-5 record and a 3.94 ERA for the Twins.
Felix Time: LAA @ SEA, 10:10 p.m. ET
Felix Hernandez had an uncharacteristic blip on the radar last month, but he's fought back with results that are more to his liking. The right-hander gave up eight earned runs and only recorded one out in a start against the Astros last month, but he's logged a 1.95 ERA in his four outings since then.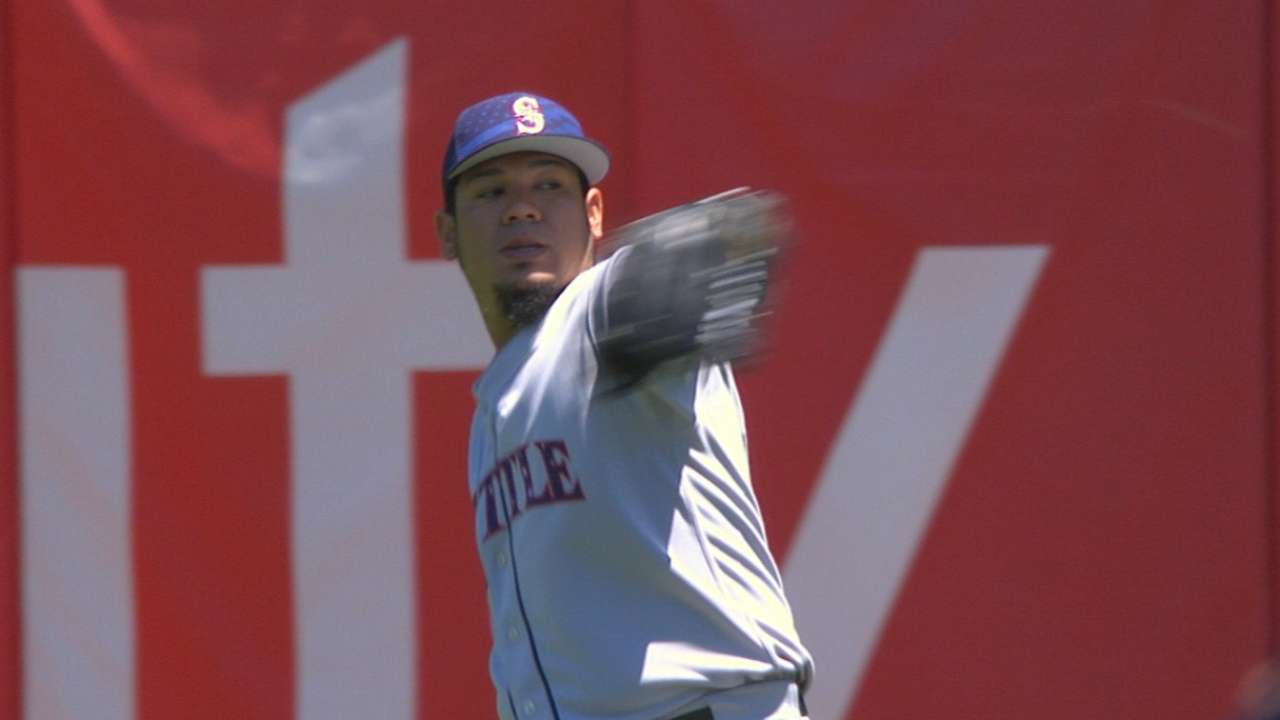 Hernandez, who led the American League in ERA last season, has helped keep Seattle afloat through a difficult first half. The Mariners are 11-6 in his first 17 starts, but they've lost three straight games with Hernandez on the hill. Hernandez, a five-time All-Star, will represent the AL again this year.
The Angels, who have played their way back to contention, will hand the ball to Garrett Richards on Thursday. Richards has had quality starts in 12 of his 15 outings so far. The right-hander has started twice against Seattle this season, logging a 1.84 ERA with 11 strikeouts over 14 2/3 innings.
Greinke's on fire: PHI @ LAD, 10:10 p.m. ET
The Dodgers' Zack Greinke has been the most dominant pitcher in baseball, and his 1.48 ERA is better than anybody else in the business. The right-hander hasn't allowed a run in four straight starts -- a span of 27 2/3 innings -- and he's given up zero runs in six of his first 17 starts this season.
Greinke has earned wins in each of his last two outings, but he's seen more than his fair share of no-decisions. In fact, over his last 11 starts, Greinke is 2-2 despite notching a 1.44 ERA. Greinke has pitched deep in that span, too, as he's completed at least six innings in 11 straight starts.
Philadelphia will counter with Severino Gonzalez, a 22-year-old rookie who has pitched to a 3-2 record despite an 8.28 ERA in his first six starts. Gonzalez has given up 39 hits in his first 25 innings.
Who's in first? STL @ PIT, 7:05 p.m. ET
The Cardinals and Pirates will kick off an important four-game series Thursday night at PNC Park that could have plenty of implications on the National League Central. The Cardinals have won four of six matchups this season, but have only outscored the Pirates by one run in three of those games.

St. Louis -- leading the second-place Bucs by 4 1/2 games -- will send out right-hander Carlos Martinez, an NL Final Vote candidate, who is looking to prove himself worthy of an All-Star nod. He's won five of his last seven starts and has tossed a quality start in nine straight outings. In his previous start against the Padres, Martinez took the no-decision, allowing one run on eight hits in 6 2/3 innings.

Martinez may be the potential All-Star, but Pirates left-hander Jeff Locke will take the mound coming off arguably the best start of his career. Locke retired the final 19 batters he faced Saturday against the Indians, throwing a career-high eight scoreless innings and allowing just two hits.
Spencer Fordin is a reporter for MLB.com. Quinn Roberts is a reporter for MLB.com. This story was not subject to the approval of Major League Baseball or its clubs.