Donaldson to compete in Home Run Derby
Blue Jays slugger enters Derby for second straight year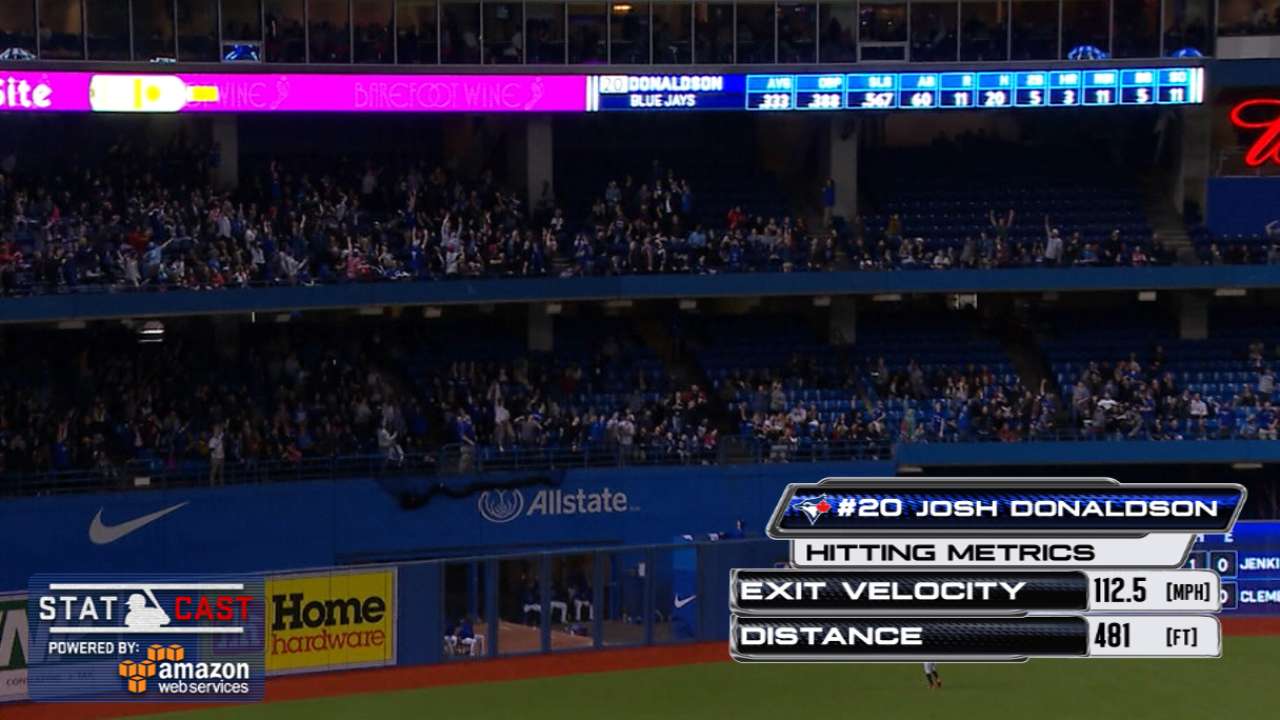 CHICAGO -- The second time could be the charm for Blue Jays slugger Josh Donaldson as he is headed back to the Gillette Home Run Derby presented by Head & Shoulders.
Donaldson participated in the annual event last year as a member of the Oakland A's but was eliminated after a first-round tiebreaker. He hit three home runs and will be looking to improve on that performance this year in Cincinnati.
The 29-year-old Donaldson broke a record earlier this week by receiving the most fan votes for the All-Star Game presented by T-Mobile in Major League history. He leads the Blue Jays in home runs with 21, and this experience will be a mixture of trying to enjoy the moment and also trying to acquire some bragging rights.
"I'm a competitor; if we were playing dominoes, I'd want to win in dominoes," Donaldson said. "But at the same time I think it's important to enjoy it. You get to go out there and take batting practice and hit the ball pretty far, which is something I like to do."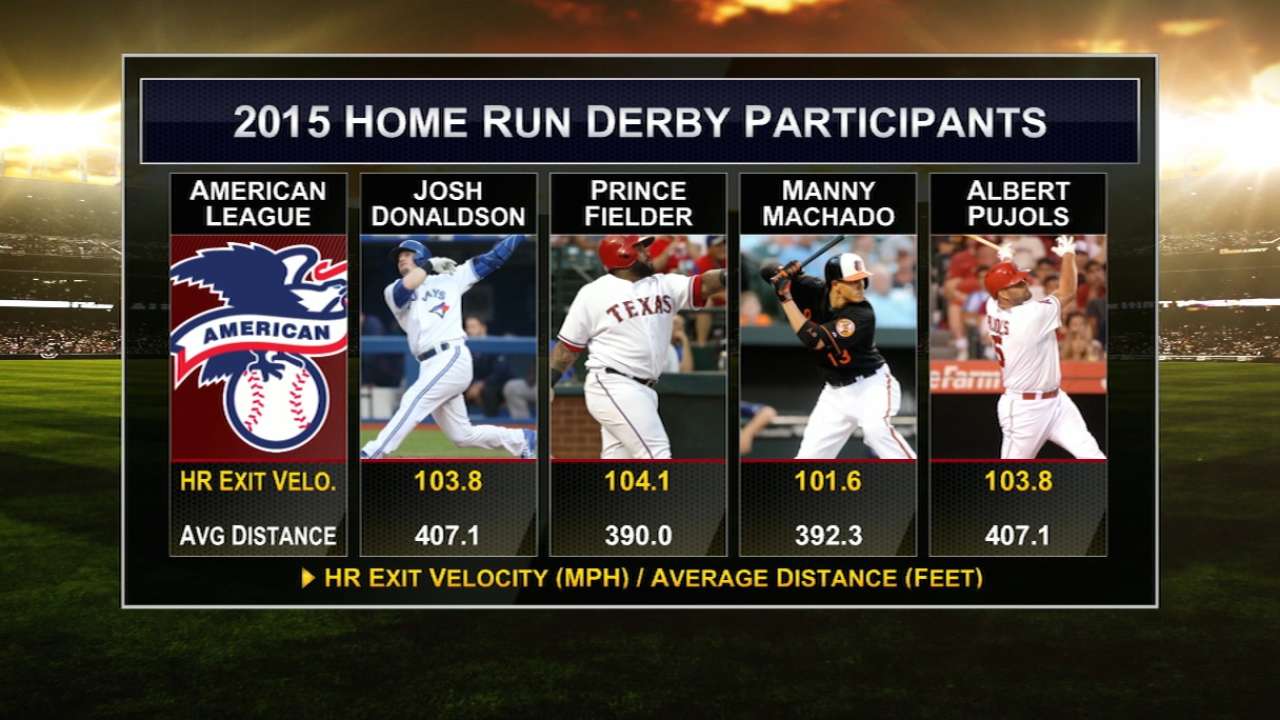 Donaldson selected hitting instructor Bobby Tewksbary as his personal pitcher for the Derby. The two worked together when Donaldson made a series of changes to his swing a few years ago, and this is one way for Toronto's All-Star to repay his friend for the impact he had on his career.
That will make for a different kind of experience because it's not someone who typically throws batting practice to Donaldson, but he's looking to enjoy the moment more than anything else. It also will create a pretty exciting week for his personal hitting instructor who doesn't normally get exposed to this kind of environment.
"He's going to be in heaven being out there in front of all these Major League Baseball guys, because he's worked really hard the past few years," Donaldson said of Tewksbary, who is a hitting coach for his business AB Athletic Department in Nashua, N.H.
Donaldson is one of four players who will be representing the American League. Texas' Prince Fielder, Baltimore's Manny Machado and the Angels' Albert Pujols also will be there, while Chicago's Kris Bryant and Anthony Rizzo, Cincinnati's Todd Frazier and the Dodgers' Joc Pederson represent the National League.
This year's Derby will introduce a new streamlined format featuring brackets and timed rounds. Brackets in the first round were seeded based on 2015 home run totals through Tuesday's games. The first-round matchups will include: No. 1 seed Pujols vs. No. 8 seed Bryant; No. 2 seed Frazier vs. No. 7 seed Fielder; No. 3 seed Donaldson vs. No. 6 seed Rizzo; and No. 4 seed Pederson vs. No. 5 seed Machado.
The action is set to get underway on Monday night at 8 p.m. ET at Great American Ball Park. Donaldson will be going into this event with a slightly different approach to the one he took in 2014.
"I wasn't extremely nervous, maybe a little bit, but the first pitch I remember I fouled straight back and I was like, 'What am I doing here?'" Donaldson said with a laugh. "Victor Martinez, his son and I kind of have a little bond from the couple of years we played against them in the playoffs, and we only had seven outs last year so you had to get in a rhythm pretty quick.
"After my fourth out, I don't think I even came close to hitting a homer, he comes out with a big old smile on his face, a towel and Gatorade bottle and he's like, 'Hey man, you're doing great!' And I'm like, 'No I'm not! I almost missed one,' in my head. But I looked at him and [thought], 'You know what? He doesn't know any better, this is to have fun.' I ended up hitting three after that and it was great."
Gregor Chisholm is a reporter for MLB.com. Read his blog, North of the Border, follow him on Twitter @gregorMLB and Facebook, and listen to his podcast. This story was not subject to the approval of Major League Baseball or its clubs.