Mariners get runners on, can't get 'em home
Seattle goes 0-for-14 with RISP in tight game vs. Tigers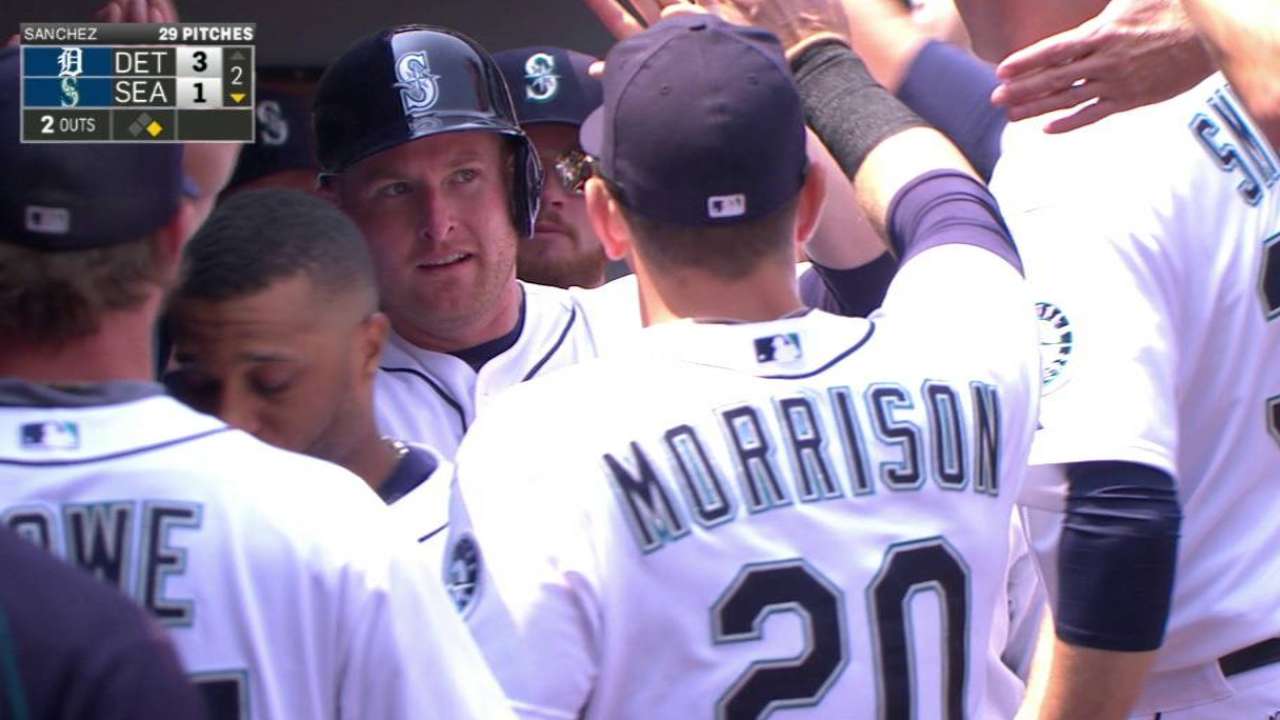 SEATTLE -- Mark Trumbo walked to the plate in the bottom of the ninth Wednesday with two outs and runners on first and second, looking to turn around a disappointing afternoon for his team with runners in scoring position.
Instead, Trumbo swung and missed at a 2-2 splitter in the dirt from Tigers closer Joakim Soria, dropping the Mariners to 0-for-14 with runners in scoring position in a 5-4 loss to the Tigers.
Trumbo was the perfect candidate to break the dry spell for Seattle, as he had produced the entire game leading up to the ninth inning, notching a double in the second and singles in the fourth and seventh innings to record his first three-hit game since joining the Mariners.
Instead, the at-bat served as a continuation of a tough afternoon for the Mariners, which Trumbo said was frustrating because of the opportunities throughout.
"It's nice to have people on but it's nice to drive them in, too," Trumbo said. "It's not something to think about too much, just kind of happened today."
The Mariners were all over the basepaths Wednesday, reaching base in every inning. They notched six hits, walked seven times and reached by error twice.
"You'd certainly like to be more efficient in those spots and we weren't," said Mariners bench coach Trent Jewett. I don't think it's completely uncommon to us. It's happened previously."
Seattle still managed to produce with runners in scoring position, even if there were no hits to show for it. Jesus Sucre reached on an error by Tigers first baseman Jefry Marte in the second inning to score Trumbo, and designated hitter Nelson Cruz grounded to third with one out in the third to drive in Kyle Seager.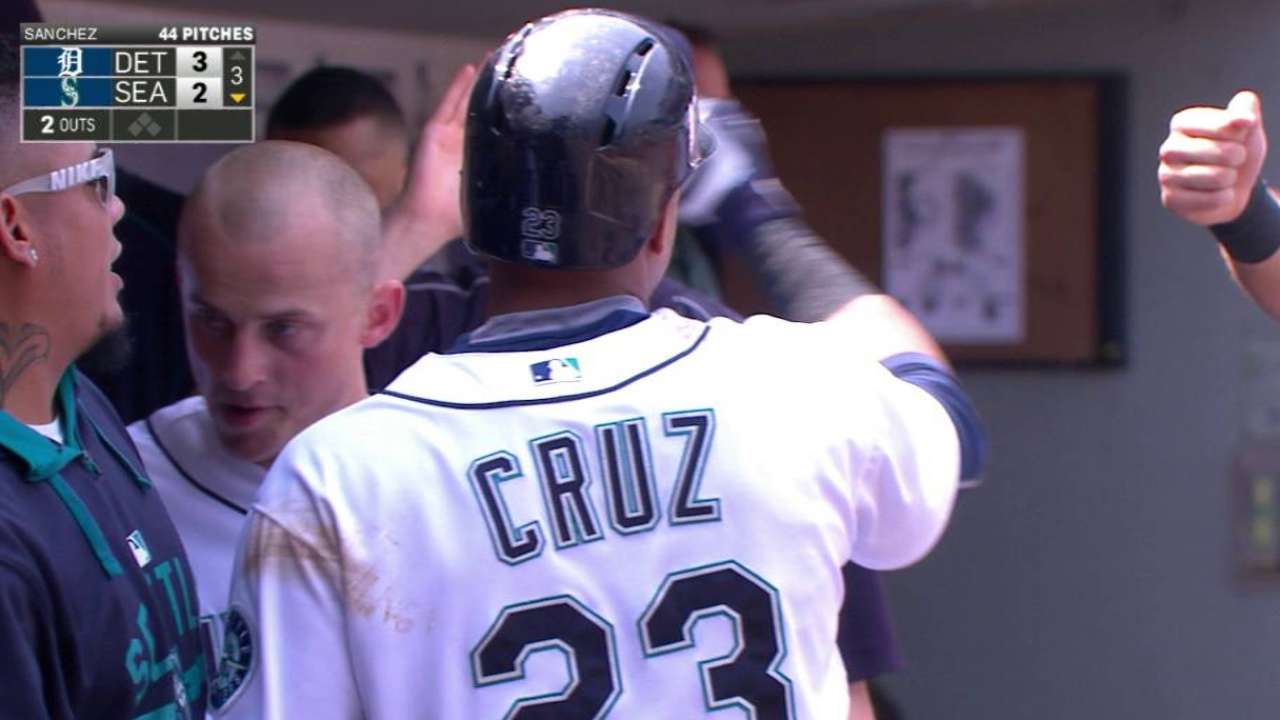 But when it needed outs the most, the Tigers' pitching staff was able to convert. Mariners hitters flied out with a runner in scoring position to end the fifth, sixth and seventh innings. Logan Morrison hit a 2-2 fastball from Al Alburquerque on the screws with one out in the eighth, but it was right at second baseman Andrew Romine, who then doubled off Mike Zunino to end the inning.
As a team, the Mariners left 11 runners on base, their only big-time damage coming on a two-run homer by outfielder Dustin Ackley in the fourth to tie the game at 4.
Ackley said the pitch he drove over the right-field wall was one with which he didn't try to do anything. It was an approach Ackley said he and the Mariners struggled to stick with on Wednesday.
"We just have to be ready early in the count and make sure we're squaring those balls up, not trying to do too much," Ackley said. "The situation can get the best of us sometimes and we're trying to do too much and win it ourselves as opposed to just keeping it simple."
Andrew Erickson is an associate reporter for MLB.com. This story was not subject to the approval of Major League Baseball or its clubs.