Could Johnson retake second-base job?
Triple-A reliever Guerra receives 50-game suspension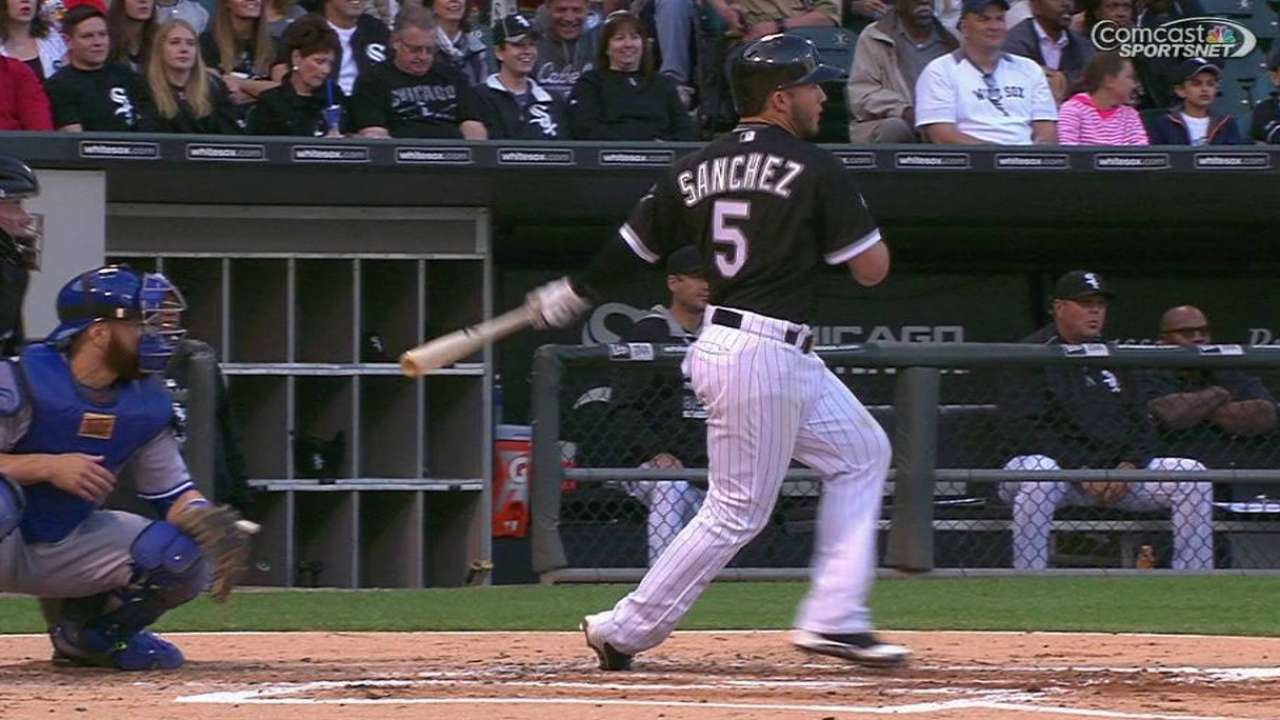 CHICAGO -- Micah Johnson is hitting at Triple-A Charlotte, with seven hits in his last three games. Carlos Sanchez is not hitting with the White Sox, with a .173 batting average after a two-hit night in Wednesday night's 7-6 walk-off win over the Blue Jays.
So could a change at second base happen yet again for the White Sox after the All-Star break? All options are being discussed.
"We had almost a mini organizational meeting with [White Sox assistant general manager] Buddy [Bell] and Cappy [director of player development Nick Capra] and our roving instructors last week," White Sox general manager Rick Hahn said. "We went through each of our guys, where they're at in the season and what's the plan for development, both at the upper levels and throughout the system for every guy. Obviously the players in Triple-A, who conceivably could help us in Chicago, were a big part of those conversations.
"Micah's swinging the bat real well, playing solid defense there and certainly is a viable option to help us here, as we said at the time when we sent him out. We fully expected at some point Micah to return. We've got a pretty good idea of what he would add to the roster if and when he does return."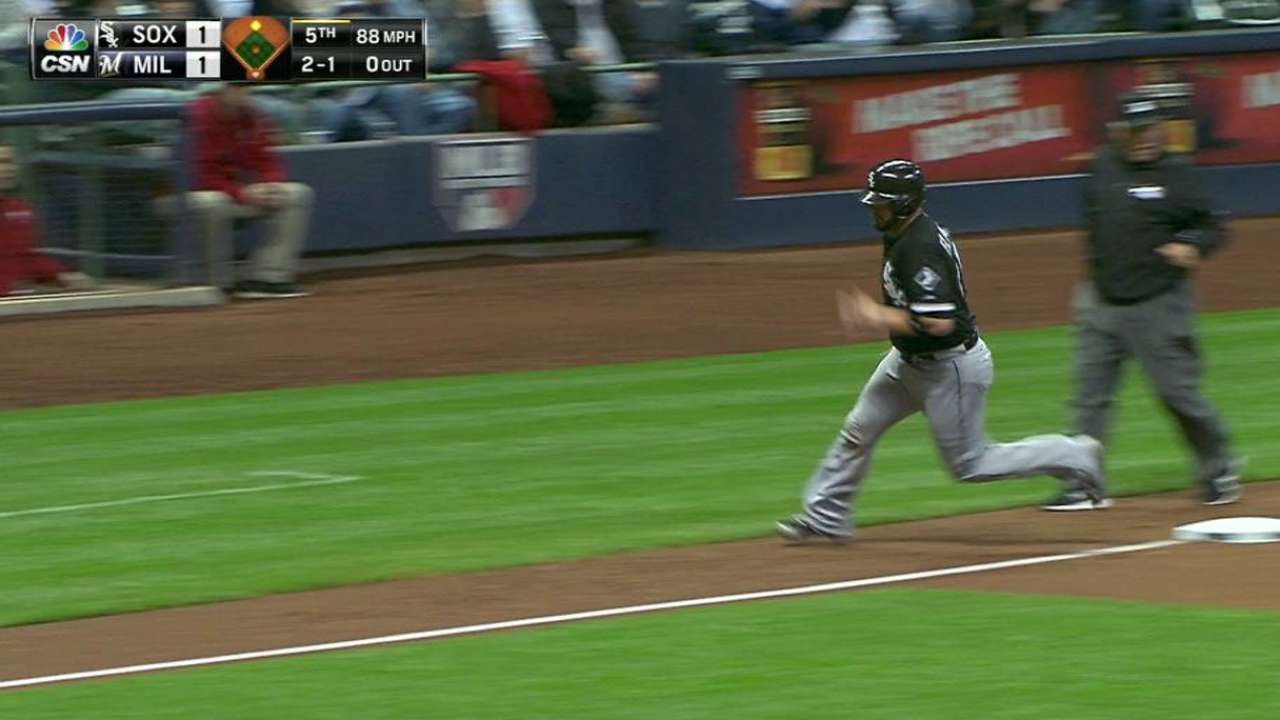 Johnson and Sanchez broke camp with the team, but it was Johnson won the starting job at second and hit .270 with three stolen bases. The change was made to Sanchez on May 15 to help stabilize the infield defense, which he has more than capably done. Sanchez's poor statistics are exacerbated by the team's offensive struggles as a whole.
"To get out of that, sometimes you've got to get out of your own way," White Sox hitting coach Todd Steverson said. "It's not physical, most of the time. It's a matter of putting yourself in the right mental state to say, 'Hey, I can come out here and do just as good as I was doing wherever I was in Triple-A, Double-A, wherever I might've been, and I haven't lost my skills.'"
"It's not like putting blame on anybody or anything like that. He's done what he's supposed to do," said White Sox manager Robin Ventura of Sanchez. "Would he want to hit better? Absolutely. Do we want him to do that? Absolutely. I think he will do that. But moving forward, you're looking at what kind of pieces you can move around to kind of shake things up."
• The Office of the Commissioner of Baseball announced Wednesday White Sox right-handed reliever Javy Guerra has received a 50-game suspension without pay after a second positive test for a drug of abuse in violation of the Minor League Drug Prevention and Treatment Program.
This suspension of Guerra is effective immediately. Guerra, 29, broke camp with the White Sox but was placed on the disabled list retroactive to April 13 with right shoulder inflammation. He was activated and designated for assignment on May 6, and currently resides on Charlotte's roster.
"We are always very disappointed when one of our players tests positive," Bell said. "But we know the testing program works, and all of our players also know that everyone in the White Sox organization and all of our resources are available to help at all times."
Scott Merkin is a reporter for MLB.com. Read his blog, Merk's Works, follow him on Twitter @scottmerkin and listen to his podcast. This story was not subject to the approval of Major League Baseball or its clubs.