Rizzo keeps getting hit, doesn't hit back
Cubs first baseman already sets record with 18 HBPs in 2015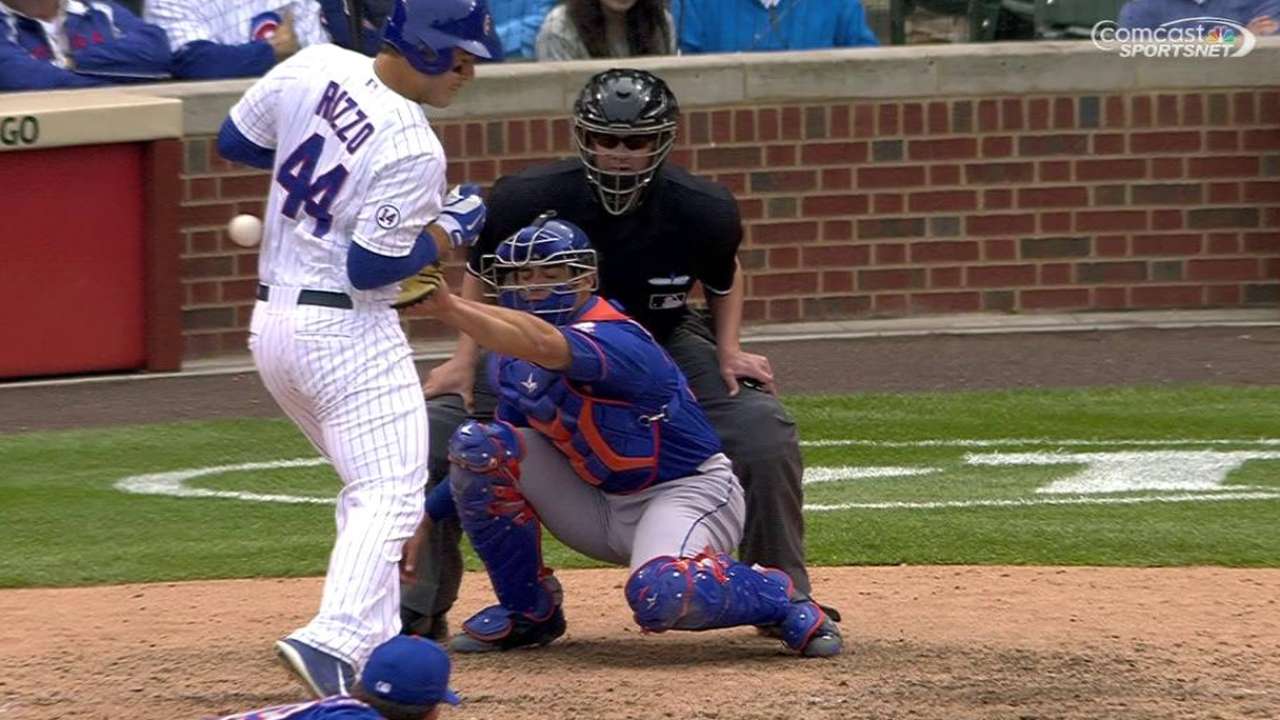 CHICAGO -- If Anthony Rizzo is upset at being hit by a pitch 18 times this season, he hasn't shown it. The Cubs first baseman set the modern day franchise record for being plunked the most times on Tuesday.
"He has not cried, he doesn't point fingers, he's been fine," Cubs manager Joe Maddon said of Rizzo. "He's done everything properly as far as I'm concerned."
Rizzo does stand over the plate and prefers not to wear any protective arm guards, which Maddon says is unique.
Does the Cubs manager think Rizzo has been hit intentionally at all?
"Yeah, I've seen it once or twice," Maddon said, preferring not to elaborate.
• What will Maddon do during the All-Star break?
"I like to go into shutdown mode," he said. "I really enjoy doing nothing for those few days."
• Jason Motte, who finished both games in Tuesday's doubleheader against the Cardinals, was not available on Wednesday. At least, Maddon hoped not to have to use the right-hander. Maddon recalled back-to-back doubleheaders in 1985 his Midland team played back-to-back doubleheaders against the San Antonio Mission Dodgers. Pitcher Todd Fischer picked up four saves, one in each game.
"He's still in San Antone," quipped Maddon.
Carrie Muskat is a reporter for MLB.com. She writes a blog, Muskat Ramblings. You can follow her on Twitter @CarrieMuskat and listen to her podcast. This story was not subject to the approval of Major League Baseball or its clubs.