Moore proud of Royals flavor to All-Star Game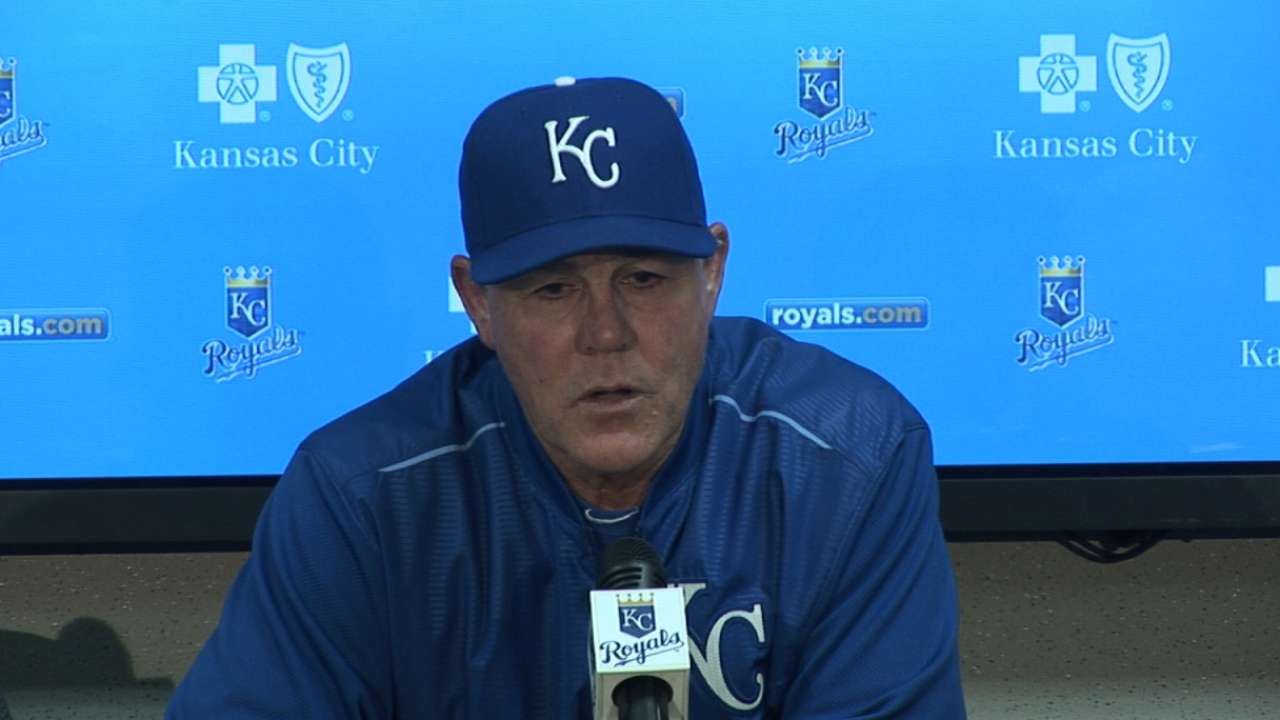 KANSAS CITY -- Royals general manager Dayton Moore said he has been proudly voting for the All-Star team.
"Yeah, I vote, of course," he said. "I'm more traditional. I just do the traditional one time, but I was told that several people in our office used my account to make sure I maxed out the 35 [times]."
Moore said he will be attending Tuesday's All-Star Game presented by T-Mobile.
"I just want to go as a fan and go there and support our players," he said. "It's a great event. Our All-Star Game is different than the others. It's a week long celebration, if you will, that captures the talent of future stars ... the excitement it's going to bring to the city of Cincinnati and the fact that our team, our players, are playing a huge role in that is great.
"I'm just really pleased for our fans. Obviously, our fans were extremely supportive in the vote and their passion for our players and our team, and of course couldn't be more proud because of our players and who they are, and how they're going to represent our city and our great fans, so it's going to be a neat experience for us all. Something to cherish."
Coming and going
Left-hander Brandon Finnegan was optioned back to Triple-A Omaha and the Royals recalled right-hander Aaron Brooks. Finnegan pitched on Tuesday night and the Royals needed a fresh arm for Wednesday's game. Another move is coming on Thursday when right-hander Yordano Ventura will be activated -- it seems likely Brooks will be sent back to Omaha.
Also, left-hander Jason Vargas, on the disabled list with a flexor strain, threw a simulated game on Wednesday. He will next make a rehab start at Double-A Northwest Arkansas on Monday.
Jeffrey Flanagan is a reporter for MLB.com. Follow him on Twitter at @FlannyMLB. This story was not subject to the approval of Major League Baseball or its clubs.