Rays look to add Jennings, Smyly in August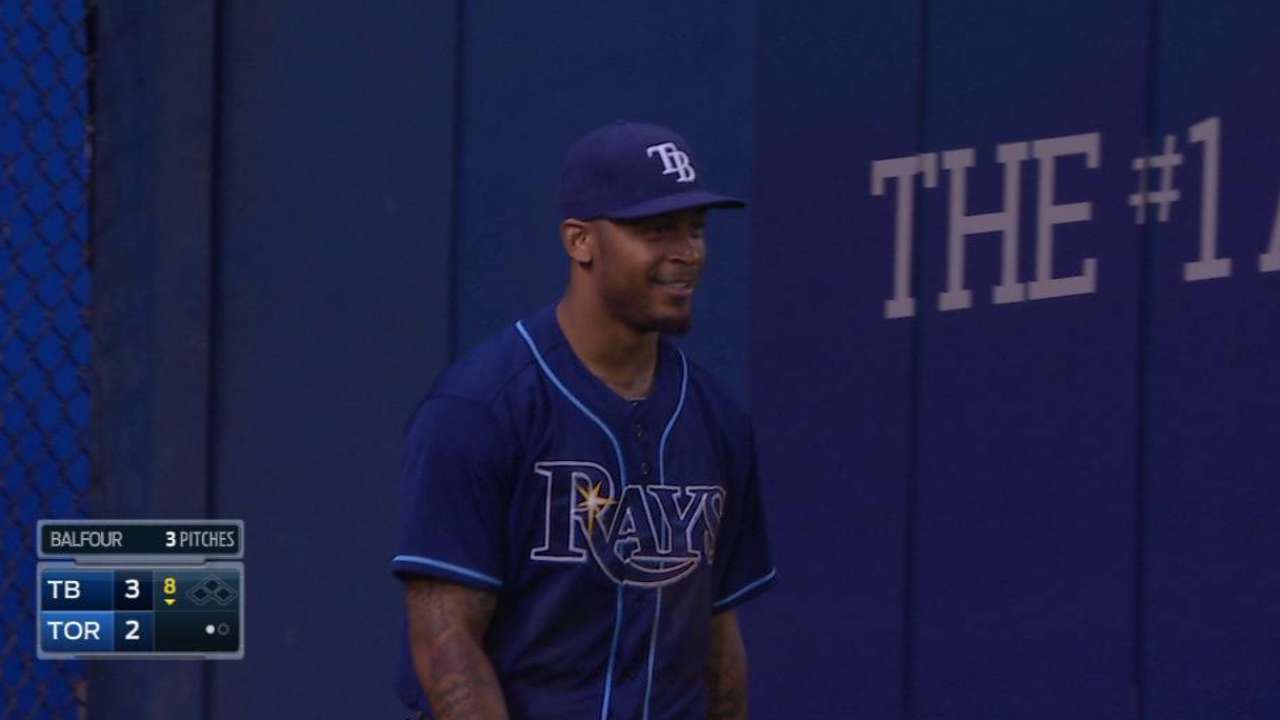 KANSAS CITY -- President of baseball operations Matt Silverman told reporters on Wednesday that if the Rays are healthy, they will not have a glaring need before the non-waiver Trade Deadline on July 31.
Silverman said Tampa Bay is optimistic that it will gain an additional bat and arm with the August returns of outfielder Desmond Jennings and left-hander Drew Smyly.
"I can't think of more impactful additions than those two," Silverman said. "And those are going to come organically. ... We're still going to be active, we're still going to be in conversations and look to improve the club if we can. Without a move, we feel like we're in good shape for the second half."
Smyly's season appeared over when he went on the disabled list on May 9 with a torn left labrum. Now, he appears back on track to return this season.
"I have confidence in the rehab program," Silverman said. "I have confidence in him doing his work. He hasn't had any setbacks and he's on pace for August. With any type of rehab there are always questions until you get back and you're active on the Major League roster. But he's doing all the things he needs to and is on pace for August.
"He's thrown bullpens. He'll throw some live BPs, then he'll go out and build himself back up so he's built up to be a starter."
When asked if he was optimistic, Silverman replied: "I'm optimistic based on Drew's response to his throwing program. He's getting his work in. He's been pain free. And he's starting to build up."
Jennings has been on the DL since May 3 with left knee bursitis. He has since had his knee cleaned up via surgery.
Bill Chastain is a reporter for MLB.com. This story was not subject to the approval of Major League Baseball or its clubs.