Youth ballparks get makeover in 'Reds Country'
All-Star Legacy fund part of 'Play Ball' initiative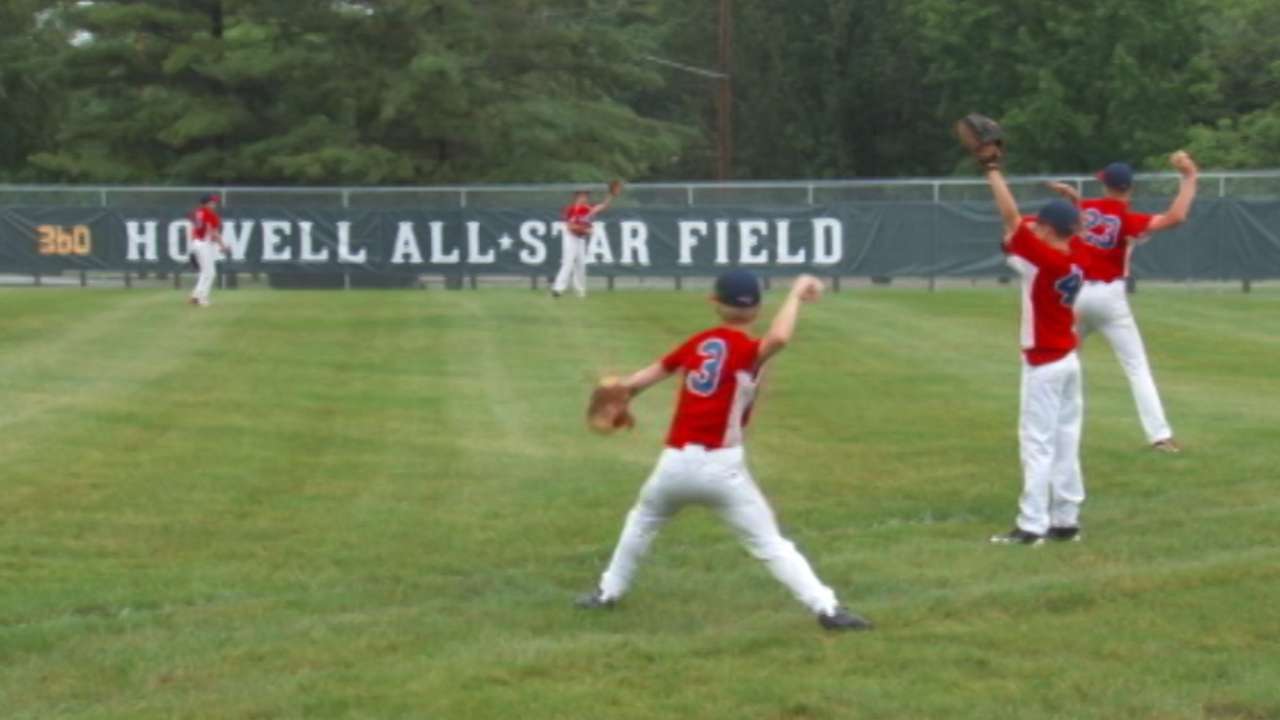 DAYTON, Ohio -- For more than 50 years, Howell Field at Triangle Park in Dayton served as a prime facility for a slew of college, high school and amateur baseball games. The passage of time, and a lack of attention to its upkeep, took its toll on the once-thriving field.
But this summer, it's making a comeback.
Howell Field is one of nine youth baseball fields through "Reds Country" that will be renovated as part of Major League Baseball's All-Star Legacy funding. The field was dedicated at a ceremony on Wednesday, beginning a week-long celebration of community events that have become a staple of the MLB All-Star Game presented by T-Mobile.
"Kids playing baseball is important, not just in this community, but every community that has Major League Baseball," said Reds COO Phil Castellini. "It's something we're really focused on."
Refurbishing baseball fields and engaging youth in the game have always been a main initiative for Major League Baseball, but Commissioner Rob Manfred, in his first year on the job, has ramped up the effort several notches. Encouraging kids to "Play Ball" and stay involved throughout their youth is of utmost important to this administration.
In addition to Howell Field, eight more dedications will take place. They include one at Meinken Field in Covington, Ky., and Don Johnson Field at the P&G Cincinnati MLB Urban Youth Academy, Queensgate Field, Withrow High School Fields and Dyer Fields, all in Cincinnati.
"It's important to get kids to play any game, but certainly the game of baseball specifically for us," Castellini said. "I commend the league and the new Commissioner for continuing the efforts in the Play Ball campaign."
The scope of the work at Howell Field included regrading the field, updating existing outfield fencing, adding a new scoreboard, restoring outdated bleachers, adding an ADA access path and upgrading the press box and concession area.
This work allows Chaminade Julienne Catholic High School to have a home field for their varsity and junior varsity teams.
Since 1997, Major League Baseball has donated more than $70 million to local projects and national initiatives as a result of the All-Star Game. This year, $5 million will go to communities in Cincinnati and surrounding areas.
Howell Field was the first to be introduced.
"It's significant that it's one of nine youth baseball fields that we'll be dedicating over the next several days," said Tom Brasuell, MLB's vice president of community affairs. "Most importantly, it'll give the kids you see out here a safe and quality place to play and learn and enjoy the game of baseball."
The dedication ceremony, emceed by well-known News Center 7 Sports Director Mike Hartsock, was attended by several dignitaries, including former Reds pitcher Tom Browning, who currently serves as the pitching coach of the Dayton Dragons, the Reds' Class A affiliate.
Browning, who threw a perfect game in 1988, was a member of the 1990 World Series champion Reds that will be heavily recognized throughout the All-Star festivities.
"Like I was telling the fans earlier, with the Castellinis involved, you know it's going to be bigger and better than ever," Browning said. "They're going to make sure they do it right and that they put their stamp on it. We're going to put a benchmark for someone else to carry. Even a week ahead of time you can still feel the buzz going on. They have a lot of things planned. I'm lucky to be a part of it."
Also in attendance was longtime Dayton Daily News sportswriter Hal McCoy, who spent many days and nights at Howell Field when he was first starting out in the business, covering amateur games for the Dayton Journal-Herald.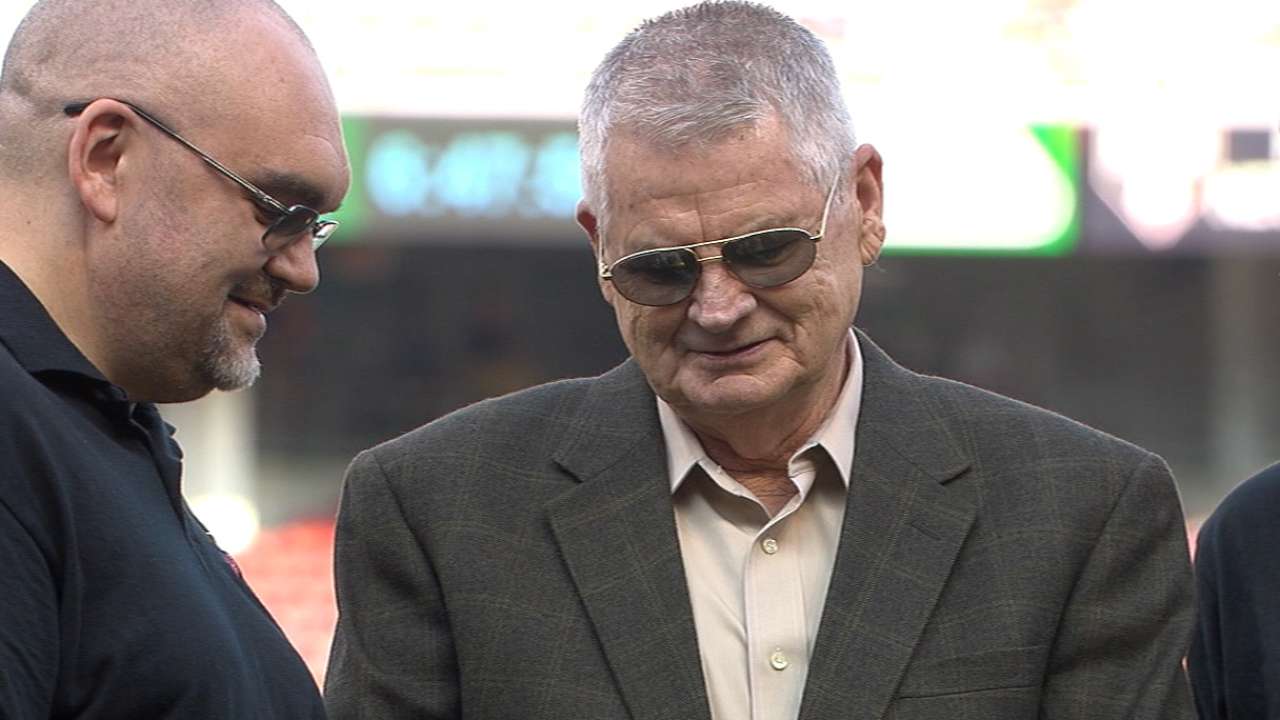 McCoy thought he was attending the dedication ceremony as a guest speaker, but he didn't know that the plan for the day also included him. The press box at Howell Field will be called the Hal McCoy Press Box.
"I really started my writing career right here," an emotional McCoy said. "The way [the place looks] now, it makes my heart flutter. With all the great memories I had here, it's just fantastic."
Alyson Footer is a national correspondent for MLB.com. Follow her on Twitter @alysonfooter. This story was not subject to the approval of Major League Baseball or its clubs.