Yanks thrilled to welcome back Ellsbury, Miller
Girardi anticipates significant contributions atop lineup and in bullpen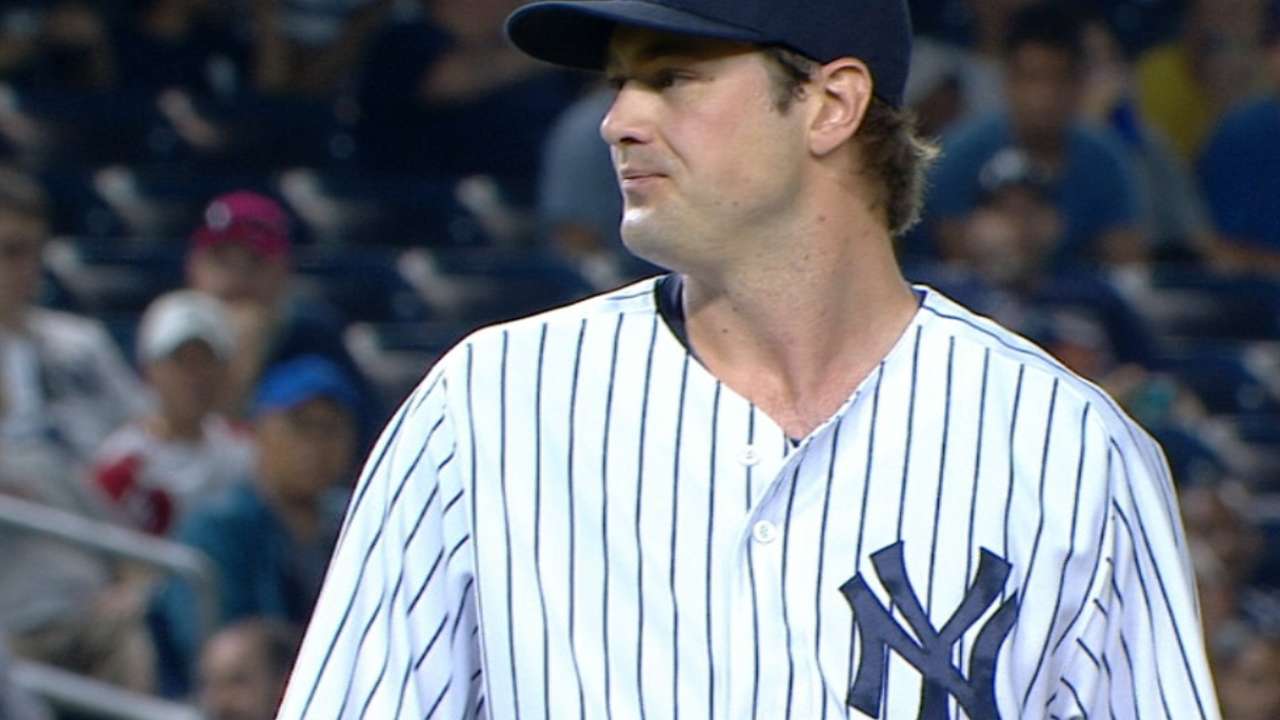 NEW YORK -- A day that the Yankees have been waiting for arrived on Wednesday with the activation of Jacoby Ellsbury and Andrew Miller from the disabled list.
Ellsbury went 1-for-4 with an infield single in the Yankees' 5-4 victory over the Athletics, while Miller recorded his 18th save around a Marcus Semien homer in the ninth inning.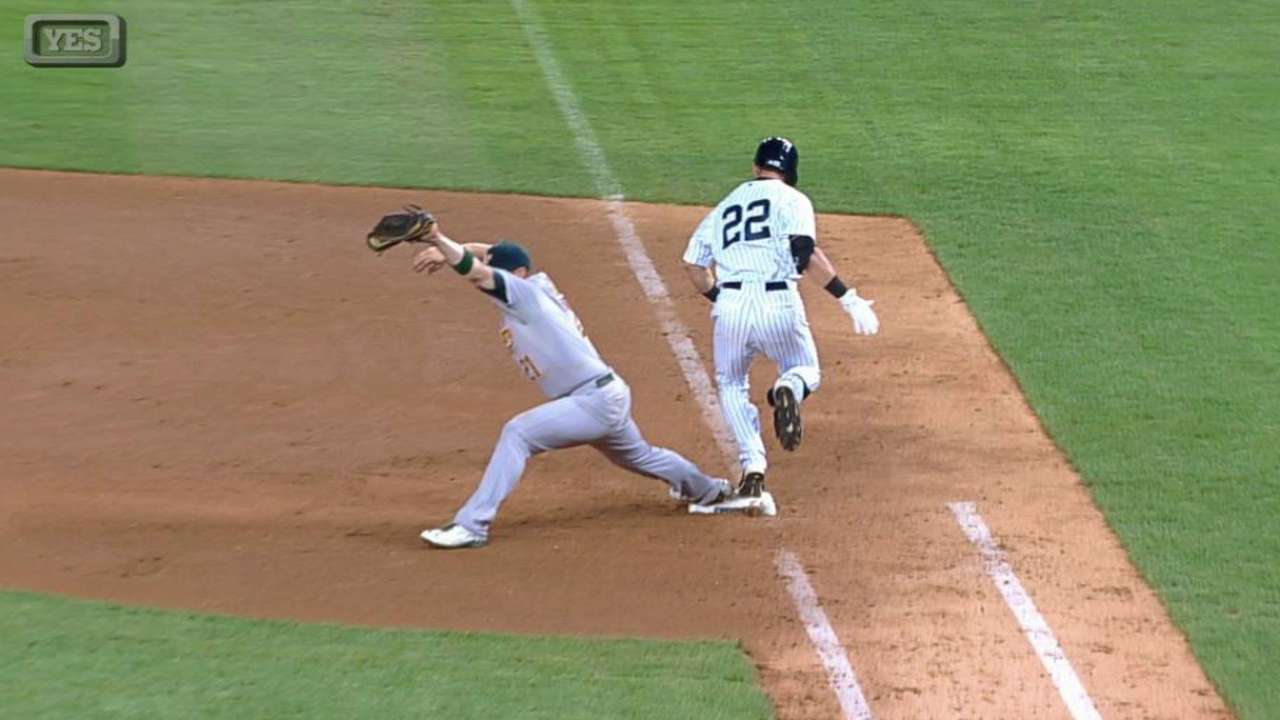 "I was happy with how it went today, definitely was pleased," Ellsbury said. "I definitely will sleep good tonight knowing I got through the game."
"I would like to have been a little more efficient, but sometimes it doesn't go that way," Miller said. "Good thing we had a three-run lead and I only gave up two."
Ellsbury (right knee sprain) and Miller (left forearm strain) had been on the DL since May 20 and June 10, respectively. To make room on their roster, the Yankees optioned outfielderRamon Flores and right-hander Nick Rumbelow to Triple-A Scranton/Wilkes-Barre.
"Obviously, it's a big lift to get two players like that back," Yankees manager Joe Girardi said. "These are two impact players on your team. It's great to have them back, and we need them to be productive.
"When you lose two impact players like that, they're not easy to replace. You're fortunate that the bullpen was able to step up for a long period of time [and] some kids stepped up in the outfield for us. But you want that consistency in the lineup and your bullpen, and now we have that again."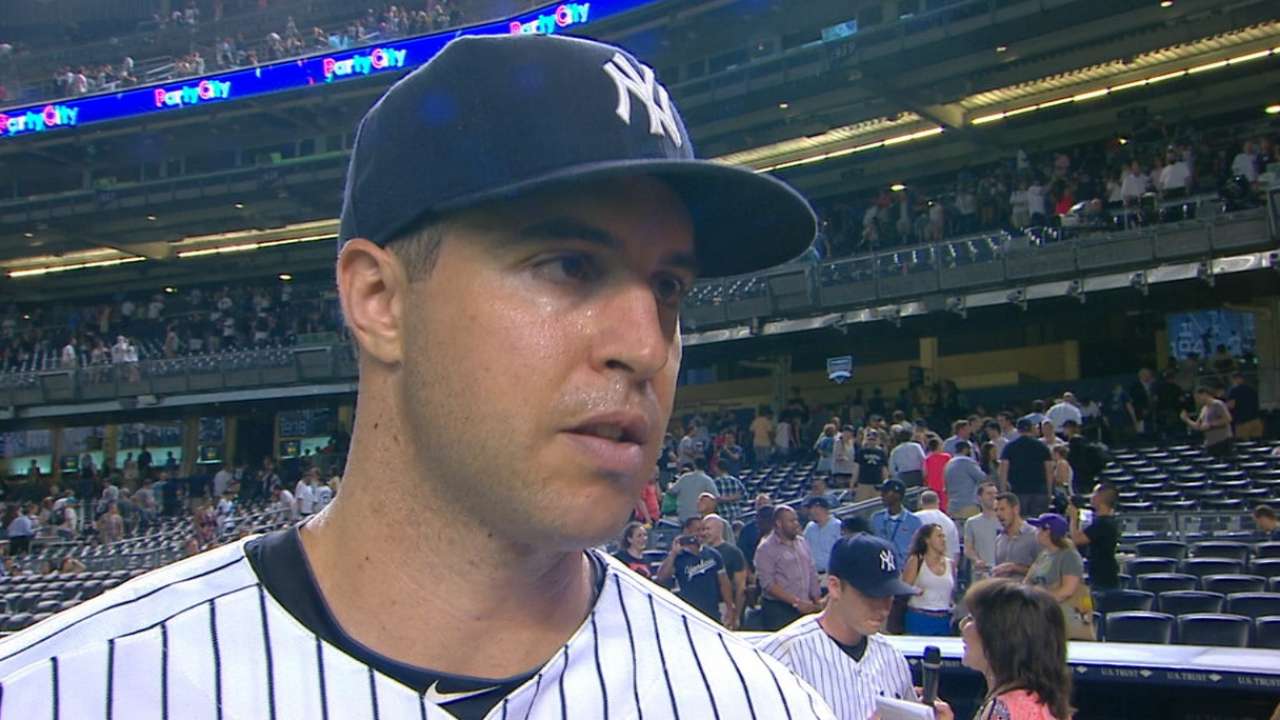 Before he went on the disabled list, Miller had registered 43 strikeouts over 26 1/3 innings. In his place, Dellin Betances assumed closer duties, and younger pitchers in the bullpen were called on to step up. Girardi lauded the work of Justin Wilson and Chasen Shreve, who have 40 and 30 appearances, respectively, this season.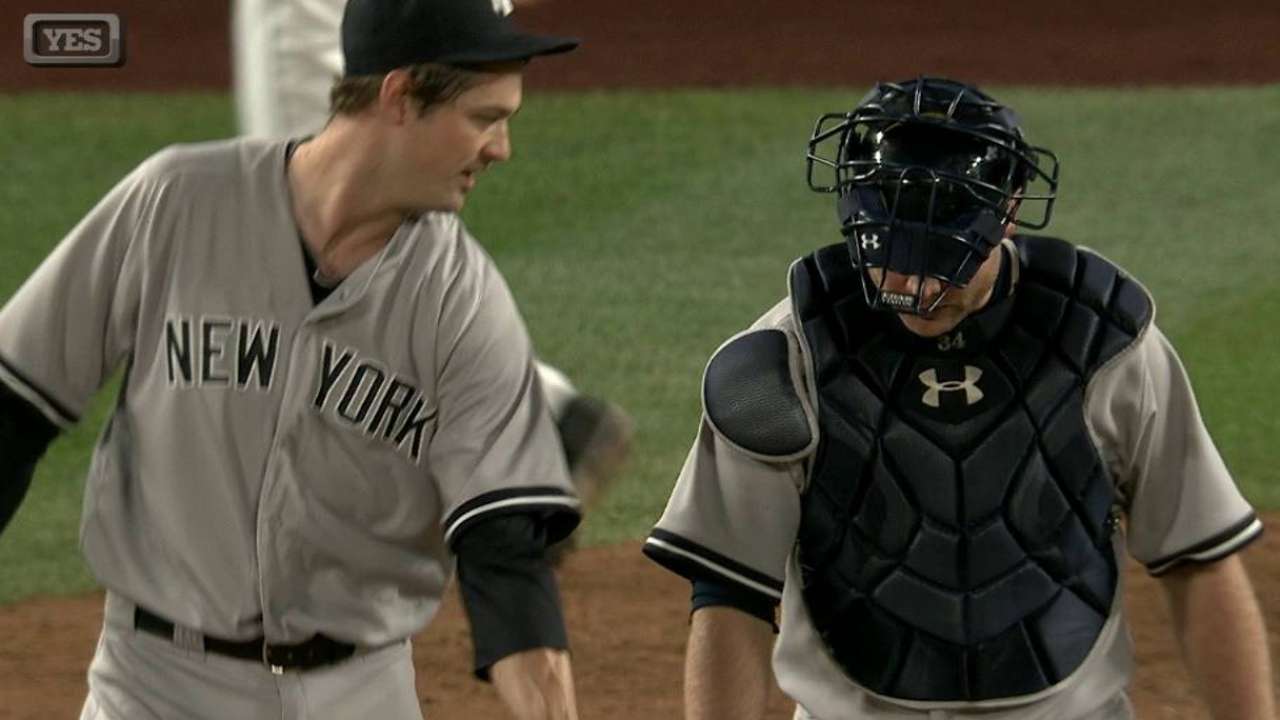 In his only rehab outing, on Monday with Triple-A Scranton/Wilkes-Barre, Miller threw a scoreless inning, allowing two hits and recording a strikeout. Girardi said he didn't anticipate there being too many limitations with Miller.
"I don't know if I'd go back-to-back days right away; that's something I'll have to see in how hard he works and how he bounces back after he pitches a day," Girardi said. "But besides that, not too much."
Ellsbury was hitting .324 with 14 stolen bases, 29 runs scored and a homer before he was sidelined. Girardi stressed how much he valued Ellsbury's speed.
"I think he played great," Girardi said. "He was on base, and that's what we want him to do. You can say, 'Not a lot of extra-base hits,' but you have 14 or 15 steals in 30 games, it's like adding an extra-base hit to one of those. I thought he was playing very, very well and we need him back."
Girardi is excited for what Ellsbury and Esurance MLB All-Star Game Final Vote candidate Brett Gardner are capable of doing at the top of the order.
"It's just a way that we're able to create some runs on some days when we don't hit the ball out of the ballpark," Girardi said. "[Ellsbury] really gives us another speed dimension, so it's really good to have him back."
Worth noting
• Shortstop Brendan Ryan (right thoracic strain) and outfielders Mason Williams (right shoulder inflammation) and Slade Heathcott (right quad strain) remain sidelined. Girardi said he is hopeful that Ryan is close to a rehab assignment. Girardi added that Heathcott is progressing well but said that hasn't been the case with Williams.
"Mason's probably not progressing as well as we thought he would," Girardi said. "He was a little sore from throwing, so we're taking a few days off and we'll get back to it."
Girardi said that as of now, surgery isn't on the horizon for Williams, who echoed that sentiment.
"No, I'm not worried," Williams said. "I'll be all right."
Grace Raynor is an associate reporter for MLB.com. This story was not subject to the approval of Major League Baseball or its clubs.