D-backs marvel at Lamb's twice-hit single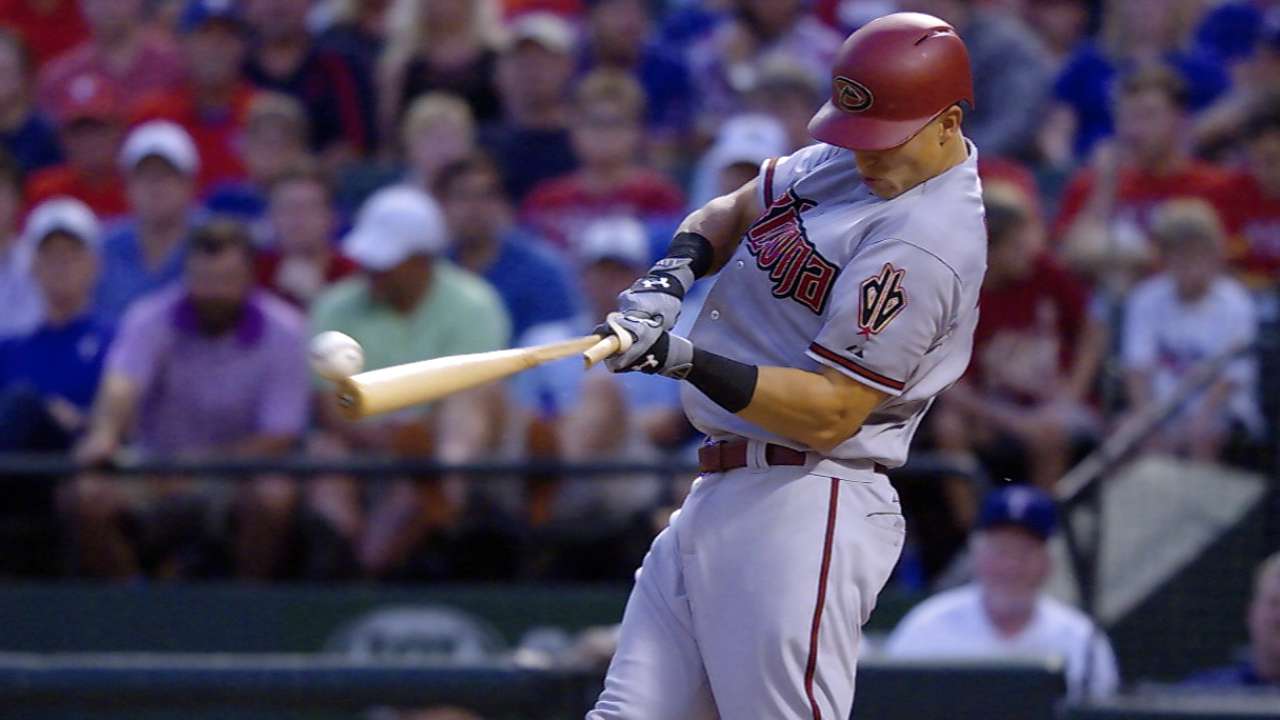 ARLINGTON -- One day later, the D-backs were still shaking their heads over Jake Lamb's two-run single that ended up hitting his bat twice.
In the fifth inning Tuesday night, Rangers right-hander Yovani Gallardo ran a cut fastball in on Lamb's hands, and the ball hit right on the label of the bat, causing the bat to break. As the barrel of the bat flew forward through the air, it struck the ball a second time.
Assistant hitting coach Mark Grace, a veteran of 16 years in the big leagues, said he'd never seen that happen before.
D-backs general manager Dave Stewart, who pitched for 16 years in the Majors, shook his head when he saw the replay and also said he couldn't remember seeing that before.
Lamb was not aware that he hit the ball twice until people who had watched it on super-slow motion began telling him about it.
"It was a cutter inside that I didn't want to swing at," Lamb said. "But I guess it ended up working out in my favor."
And for the D-backs, who took a 2-0 lead on the bloop hit -- a single that also ended Gallardo's consecutive-scoreless-innings streak at 33 1/3 -- en route to a 4-2 win. That the ball just carried enough into the outfield could have been a result of the bat hitting the ball a second time.
"That's the crazy part, because you see the ball and it's going at a certain trajectory, and then it picks up a little bit with the second hit," Lamb said. "That was the crazy part."
Steve Gilbert is a reporter for MLB.com. Read his blog, Inside the D-backs, and follow him on Twitter @SteveGilbertMLB. This story was not subject to the approval of Major League Baseball or its clubs.