Tigers send Ryan to Triple-A, recall Farmer
Gorzelanny also in Toledo, working on sidearm delivery after clearing waivers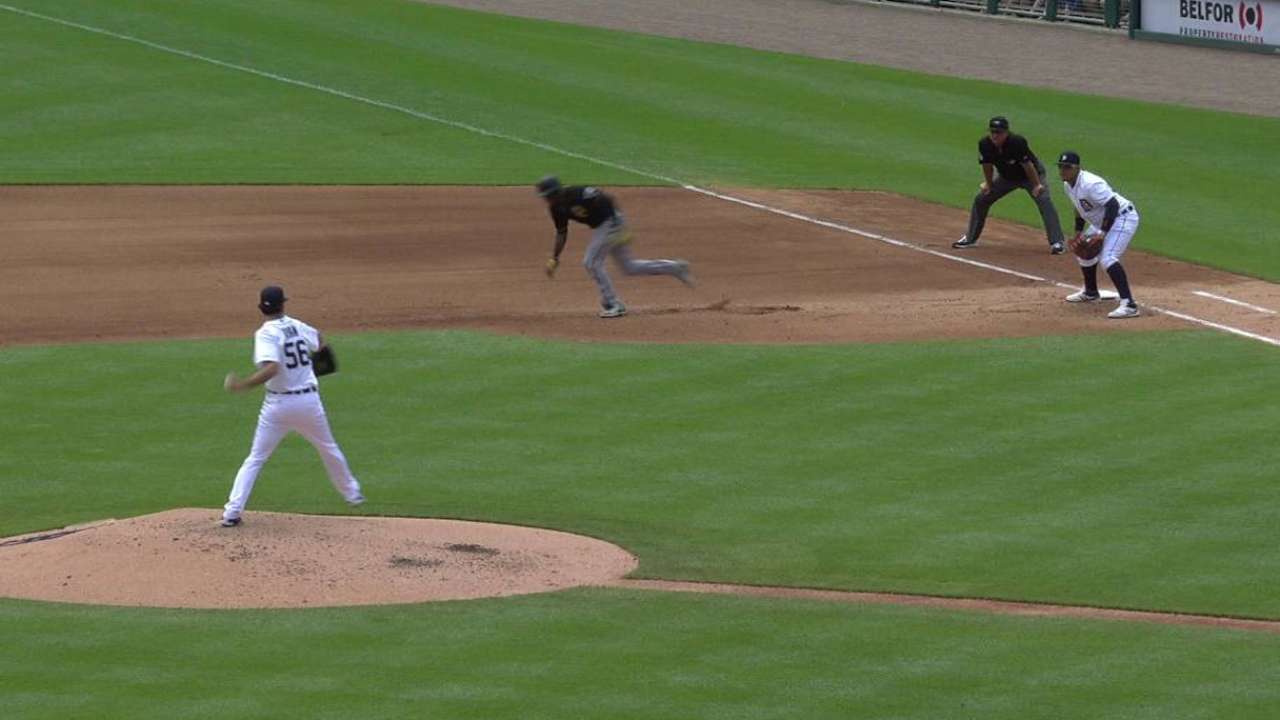 SEATTLE -- Kyle Ryan's third straight early exit Tuesday led to an early flight back east Wednesday, when he was optioned back to Triple-A Toledo. He'll find another former Tigers lefty when he gets there.
Though the Tigers designated Tom Gorzelanny in their bullpen shakeup on Friday, they saw enough potential in his sidearm delivery experiment that they wanted him to keep working on it at Toledo. He accepted the assignment Wednesday after clearing waivers.
"I think if he goes down there and gets used to [sidearming], gets comfortable with it, has success with it, it could end up extending his career," manager Brad Ausmus said. "I've seen other guys do that."
Gorzelanny made the decision to try pitching sidearm a few weeks ago to try to break his struggles. He had some initial success with it before getting hit around and struggling with command. Part of the challenge, pitching coach Jeff Jones said, is getting accustomed to throwing and locating the breaking ball from a different angle.
It's a big reason why pitchers don't make such drastic changes midseason. But in Gorzelanny's case, drastic times called for drastic measures.
Joba Chamberlain, who also was designated for assignment Friday, has not gone through waivers yet. The Tigers have until the end of the week to do so, or trade or release him.
Taking Ryan's roster spot is No. 3 Tigers prospect Buck Farmer, who made a spot start for Detroit on June 24 at Cleveland before being optioned out. He could start again Sunday at Minnesota, but for now, he'll be available out of the bullpen, which has taken on a heavy workload the last couple of days due to early exits from starters.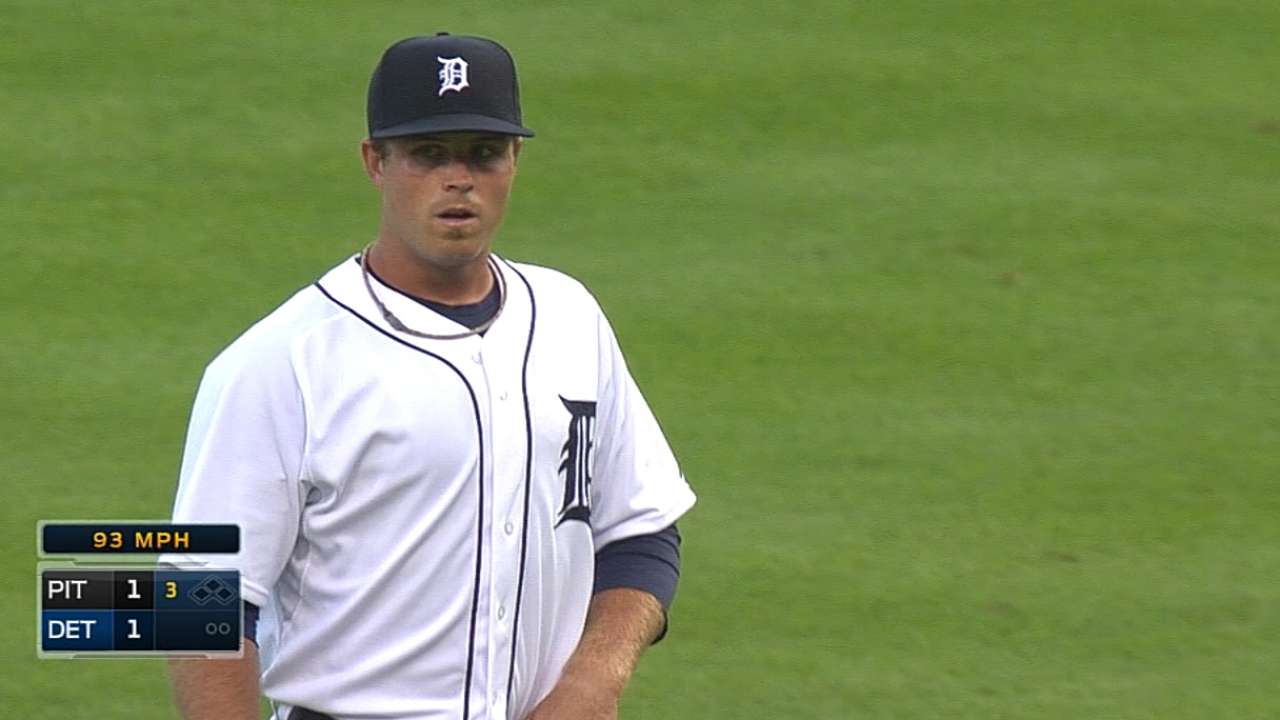 Ryan lasted just 2 2/3 innings Tuesday, allowing five runs on six hits with a walk and two strikeouts. The damage came on an Austin Jackson grand slam and a Franklin Gutierrez homer, both in the third inning. He lasted just 10 1/3 innings over his last three starts combined.
"We want him to get down there and get some work done," Ausmus said, "keep his sinker and his cutters down in the zone, [throwing] more downhill so that the movement's also down and gets more ground balls."
Ryan gave up seven home runs over 30 1/3 innings, accounting for the bulk of his 19 earned runs.
If Farmer doesn't make the start Sunday, the Tigers could turn to Shane Greene, who was scheduled to start for Toledo on Wednesday night. He'd have to start on short rest, but Ausmus said it was possible if he doesn't pitch too deep into the game.
Jason Beck is a reporter for MLB.com. Read Beck's Blog, follow him on Twitter @beckjason and listen to his podcast. This story was not subject to the approval of Major League Baseball or its clubs.