Great opposing pitching? Or Padres' bats slumping?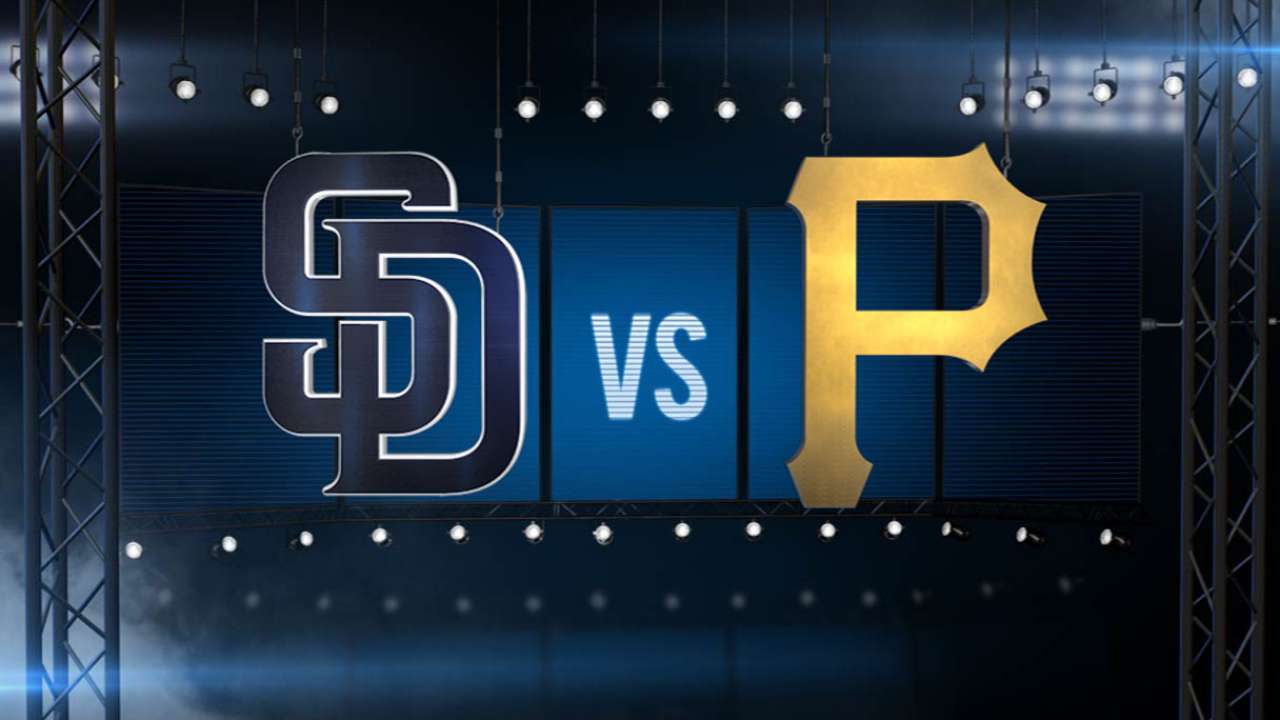 Bill Center, longtime sportswriter for U-T San Diego, is an employee of the Padres.
How much of the Padres' present offensive slump falls on the hitters?
And how much can be contributed to the pitchers they are facing?
Six games into a 10-game road trip that takes the Padres to the All-Star break, they have a 2-4 record while batting .217 with 12 runs. The numbers aren't even up to 2014's Major League-low averages.
But over those six games, the Padres have faced five of the National League's lowest ERAs in A.J. Burnett (second at 1.99, Lance Lynn (seventh, 2.53), Michael Wacha (ninth, 2.66), Carlos Martinez (10th, 2.70) and Francisco Liriano (13th, 2.99).
Bad hitting?
Superior pitching?
Hard to say. But over the last five games, they've been outscored, 11-7, while going 1-4; Padres pitchers have allowed 11 runs (nine earned) on 28 hits and nine walks and four hit batters in 41 2/3 innings. That's just under a baserunner per inning -- not counting the costly errors that led to decisive runs.
The Padres have lost four straight for the fourth time this season to fall eight games under .500 for the first time this season.
From the scorecard
• Left-hander Cory Luebke, who is attempting to return from two rounds of Tommy John surgery, met with team physicians in San Diego on Tuesday after feeling soreness in his elbow after his sixth one-inning rehab assignment on June 30. Luebke had been on a timetable to return to the Padres after the All-Star break.
• Another two-time Tommy John rehabber, right-hander Josh Johnson, has yet to return to a throwing program while on a strengthening plan. Johnson would have a full 30-day rehab program before he could pitch, which would push his possible return deeper into September.
• Right-hander Tyson Ross, who was forced out of Tuesday's start after two innings due to a one-hour and 46-minute rain delay in Pittsburgh, has a 3.56 ERA, the lowest it has been since the first start of the season.
• Right-handed reliever Shawn Kelley has made four straight scoreless appearances covering 6 1/3 innings. He has allowed four hits with no walks with 10 strikeouts. Over his last 20 appearances, Kelley has allowed three runs on 16 hits and two walks with 26 strikeouts in 22 1/3 innings for a 1.21 ERA. Since May 17, Kelley's ERA has plunged from 9.35 to a season-low 3.48.