Hagadone hits DL; Crockett recalled
Indians reliever to rest back through All-Star break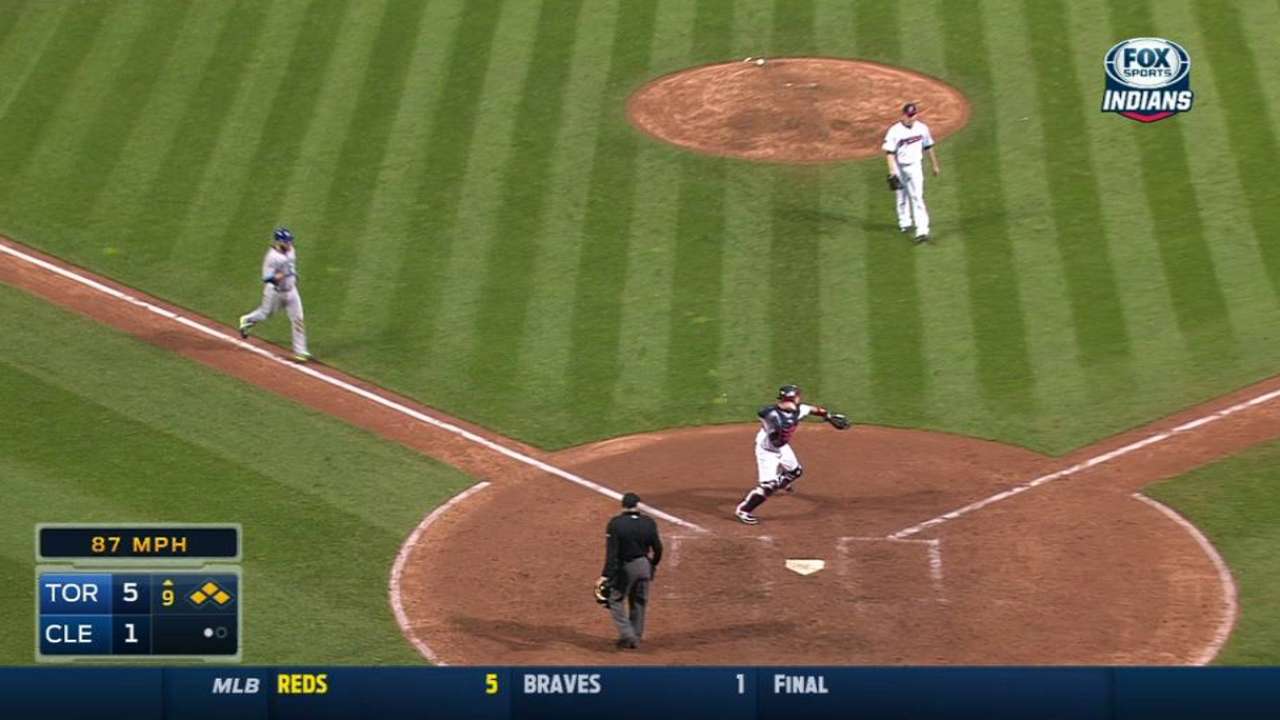 CLEVELAND -- The Indians placed left-handed reliever Nick Hagadone on the 15-day disabled list before Wednesday's game against the Astros with a sore lower back, retroactive to July 7.
Hagadone pitched consecutive days on Sunday and Monday, and with the All-Star break coming soon, he and the team felt it was best to get ahead of the issue and rest through the break.
"It's kind of come up in the last couple days, with a lot of use in the last three-to-four days," Hagadone said. "Just something we thought we should take care of now, especially with the All-Star break coming up. It's only a couple weeks, and if we take care of it now, we'll be good to go when that time is up."
The big 29-year-old lefty reliever was on the Opening Day roster and has had an up-and-down season out of the bullpen. He owns a 4.28 ERA and has taken a step back from the strikeout and walk figures he posted last season. He is out of options.
Fellow lefty Kyle Crockett was recalled from Triple-A Columbus to take Hagadone's spot on the active roster. Crockett owns a career 1.60 ERA in 33 2/3 career Major League innings from 2014-15, though he's struggled in Triple-A this year.
"I don't think his numbers were as good as he wanted them to be, but he feels good physically," Indians manager Terry Francona said. "I think there's been some times where, maybe earlier on, he was searching a little bit. But I think he feels pretty good about himself."
August Fagerstrom is an associate reporter for MLB.com. This story was not subject to the approval of Major League Baseball or its clubs.