ICYMI: Friars drop close contest in Pittsburgh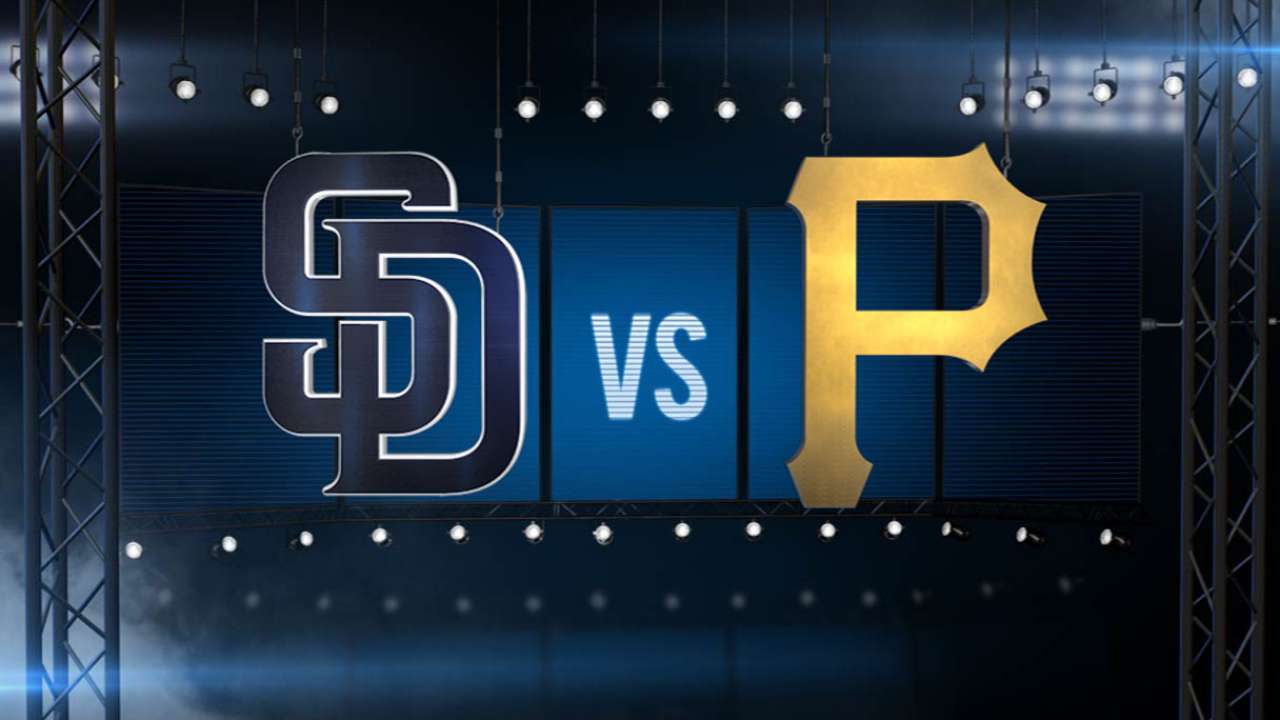 Last night Justin Upton made a leaping All-Star worthy catch to rob fellow All-Star Andrew McCutchen of a home run in what might have been one of the greatest catches in PNC Park's short history. What's more, outfielder Matt Kemp hammered a two-run double in the third inning to give the Friars an early 2-0 lead, showing signs of potentially breaking out of an offensive slump after going 2-for-4 on the night. Unfortunately for Upton and Kemp, their efforts would be for naught, as the Bucs rallied to beat the Padres by a score of 3-2 in another tight contest on Tuesday night.
The evening got off to a wet start after a nearly two-hour ran delay in the top of the third brought an early end to Tyson Ross' night. Ross surrendered only two hits and a strikeout on 27 pitches through two innings before manager Pat Murphy opted to go to the bullpen as a precaution to prevent injury to the former Padres All-Star. A bullpen combination of Frank Garces, Marcos Mateo, Shawn Kelley and Joaquin Benoit followed, combining for six innings and surrendering three earned runs on seven hits with seven strikeouts. Benoit was pegged with the loss after giving up a go-ahead RBI-triple to Gregory Polanco with two outs in the bottom of the eighth.
The Padres offense put together an earnest effort, although Kemp's two-run double in the third stood out as the only run producing play of the evening. Clint Barmes, in his first game back at PNC Park since playing for Pittsburgh last season, enjoyed a multi-hit game after going 2-for-4 on the day. Tuesday also featured the return of third baseman Will Middlebrooks. Middlebrooks went 1-for-4 on the night with a single in his first at-bat since missing seven games after an ankle injury he suffered in last Sunday's series finale against Arizona.
The Friars will now try to shake off Tuesday's loss and get right back at it on Wednesday evening with Andrew Cashner on the mound as San Diego closes out a three-game set against Pittsburgh. In case you missed it, here are some highlights and stories you may not have seen from Tuesday:
Padres post-game recap: Padres fall one run short vs. Pirates
Kemp smashes a two-run double to deliver an early Padres lead: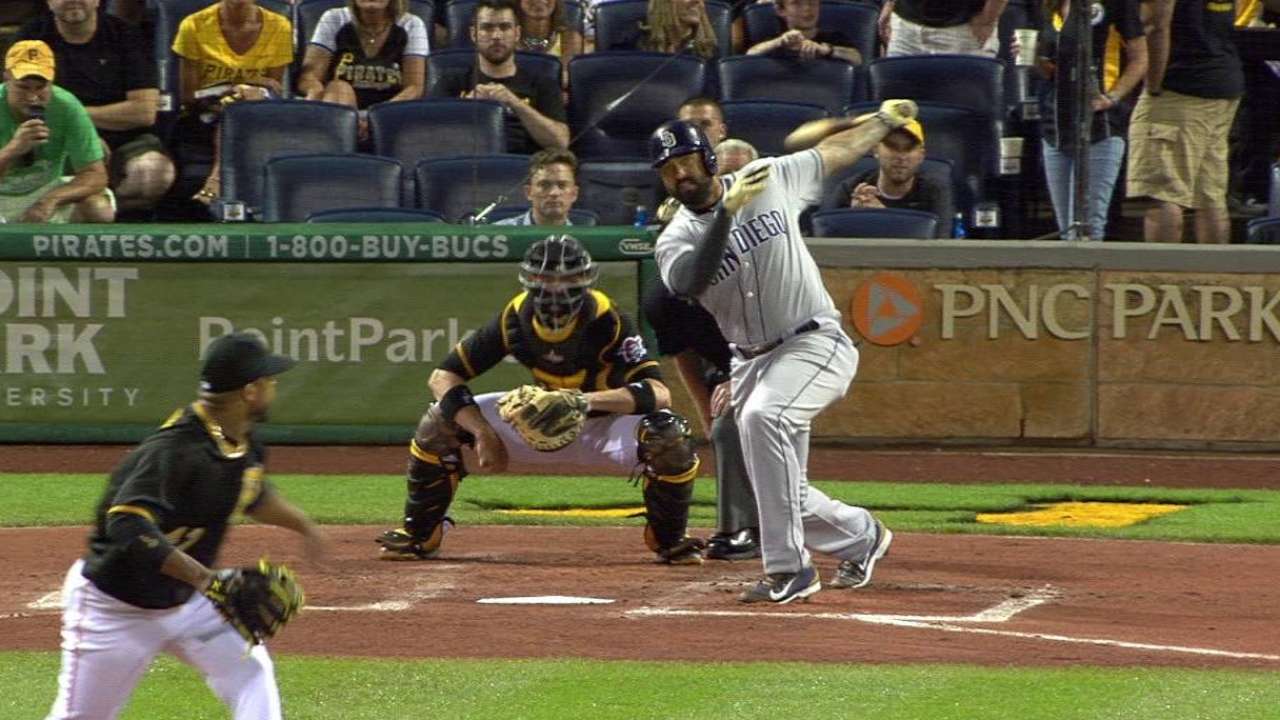 Upton makes a smart heads-up play to throw out Polanco: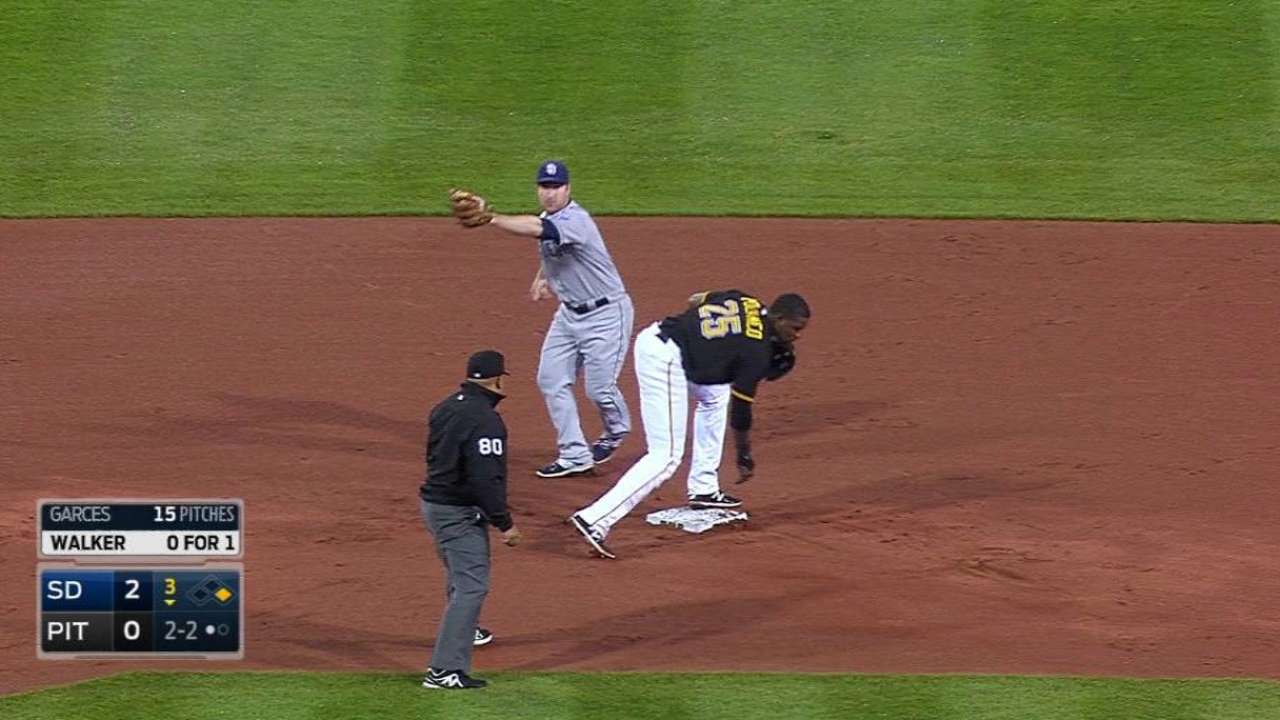 All-Star Upton makes an All-Star catch to rob McCutchen of a home run: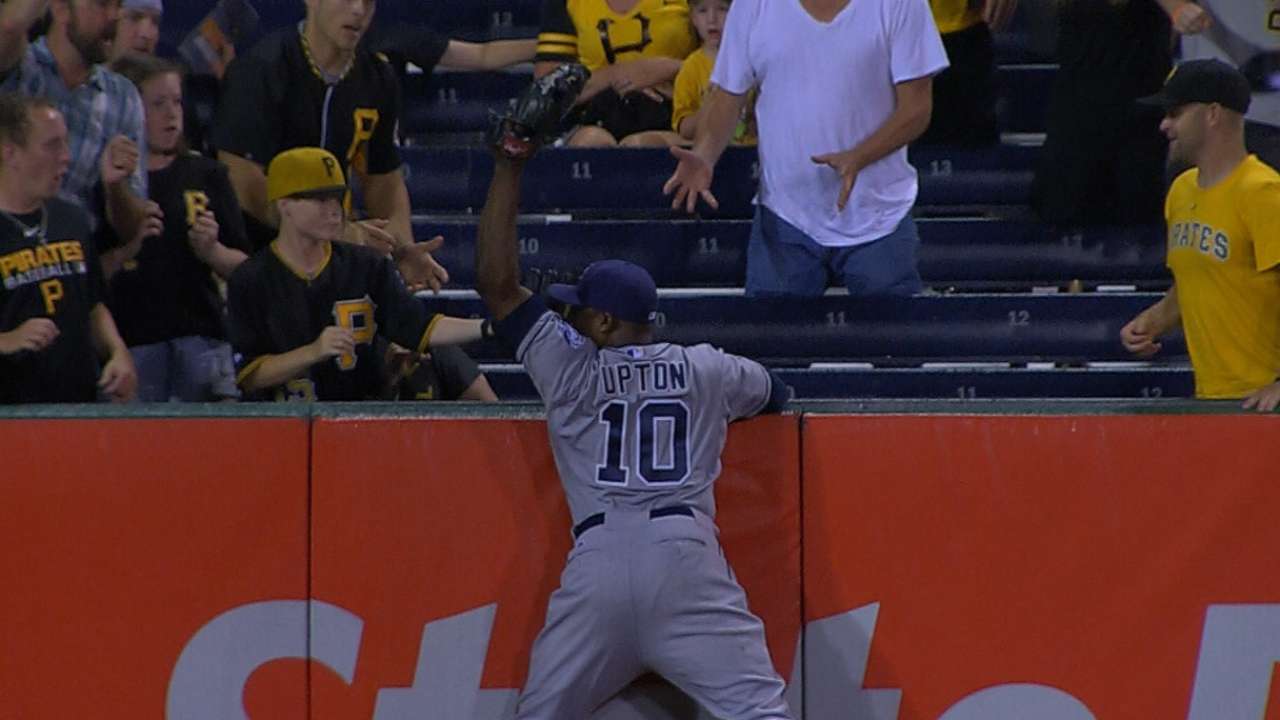 From one All-Star to another, that catch was golden: Upton robs fellow All-Star McCutchen of HR
'Rockstar GM' looking for effective turnaround: GM Preller expects better baseball ahead
Veteran catcher making quick work of rehab: Federowicz's recovery ahead of schedule
Down on the Farm: Big games for 18-year-olds Giron, Urias, Olmo
Murph's Musings: Murphy discusses Morrow, Federowicz, Thayer… and candy
Notable Notes: Game Notes @ PIT (07.07) Friars hope to get Back on Track as Ross looks to even series
Looking forward:
Friar Forecast: Padres look to reverse fortunes against Morton, Pirates
Wednesday's probable pitchers: Andrew Cashner (3-9, 4.06 ERA) vs. Charlie Morton (6-2, 4.30 ERA)