Mariners' offense comes through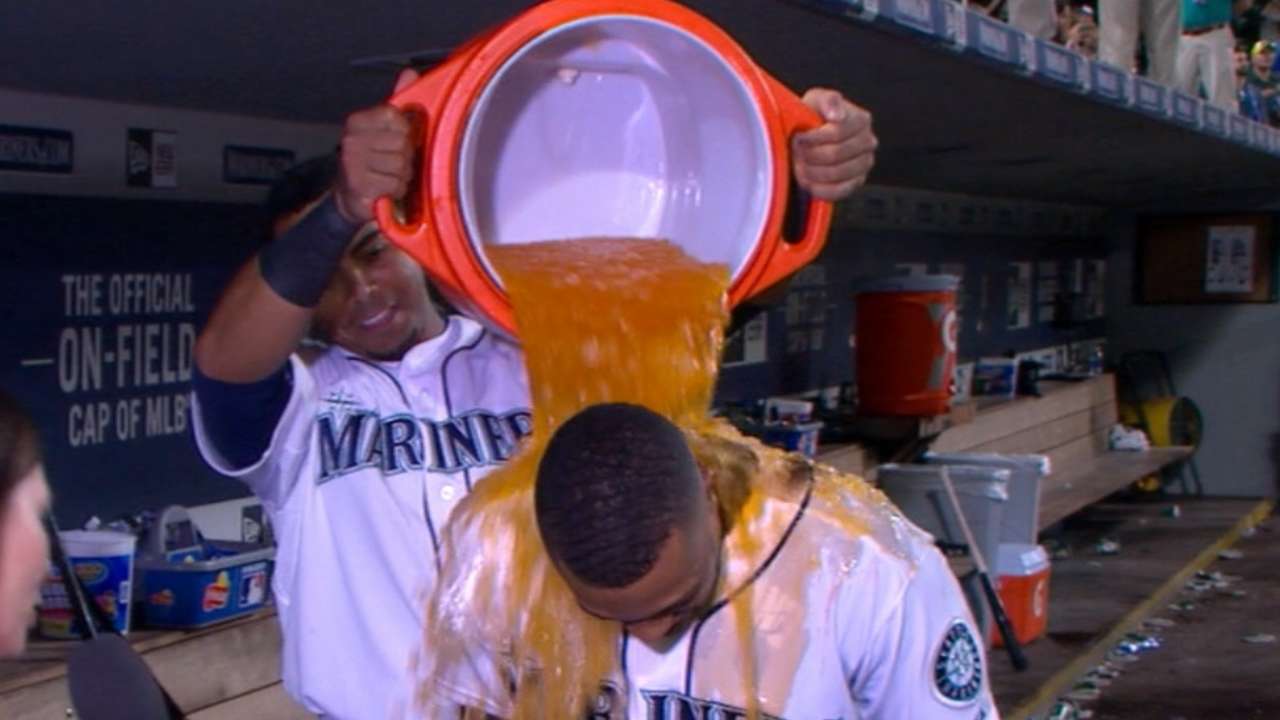 SEATTLE -- The Mariners' offense disappeared for nearly five innings on Tuesday night, but early and late production made the difference in a 7-6, extra-inning win over the Tigers.
For the first time in more than a month, Mariners starter Taijuan Walker was hittable, but the way Seattle's offense was firing early, it wasn't a problem.
The 22-year-old right-hander allowed five runs on three home runs in six innings and saw his win streak snapped at five games, but thanks to some unexpected run support, he left the game in line for his sixth straight win.
A night after the bottom-third of the order combined for four hits and two RBIs, the Mariners' Nos. 7, 8 and 9 hitters set the table early.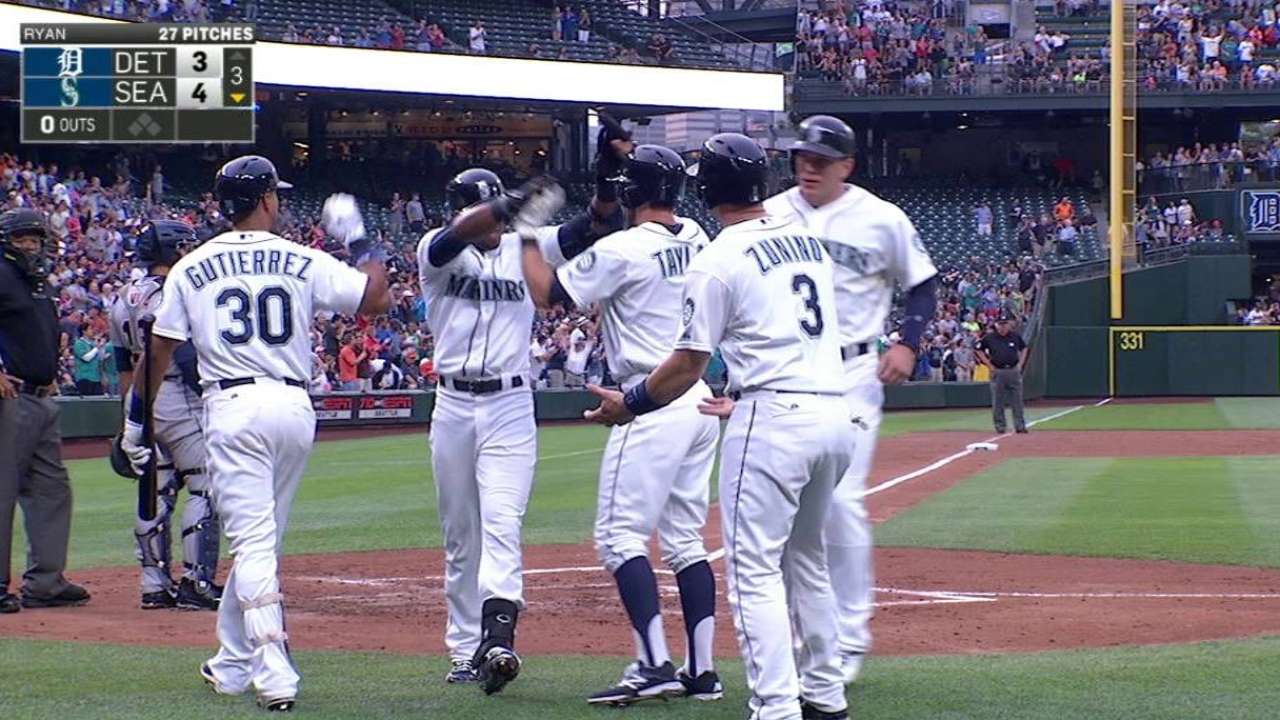 Logan Morrison walked to open the bottom of the third and Mike Zunino and Chris Taylor hit back-to-back singles to load the bases for Austin Jackson, who launched an 0-2 offering from Tigers starter Kyle Ryan 368 feet to left field for his first career grand slam.
"We changed a lot," said Robinson Cano of the team's reaction to the grand slam. "Every game that we've been fighting, after the fifth inning we always have one or two hits. And we were able to come through early and give Taijuan a little bit so he could have a close game. It's always big, that woke up the whole dugout."
Franklin Gutierrez followed with his first home run since Sept. 27, 2013. The 409-foot blast to right-center gave the Mariners a 5-3 lead and tied their season high with a five-run inning.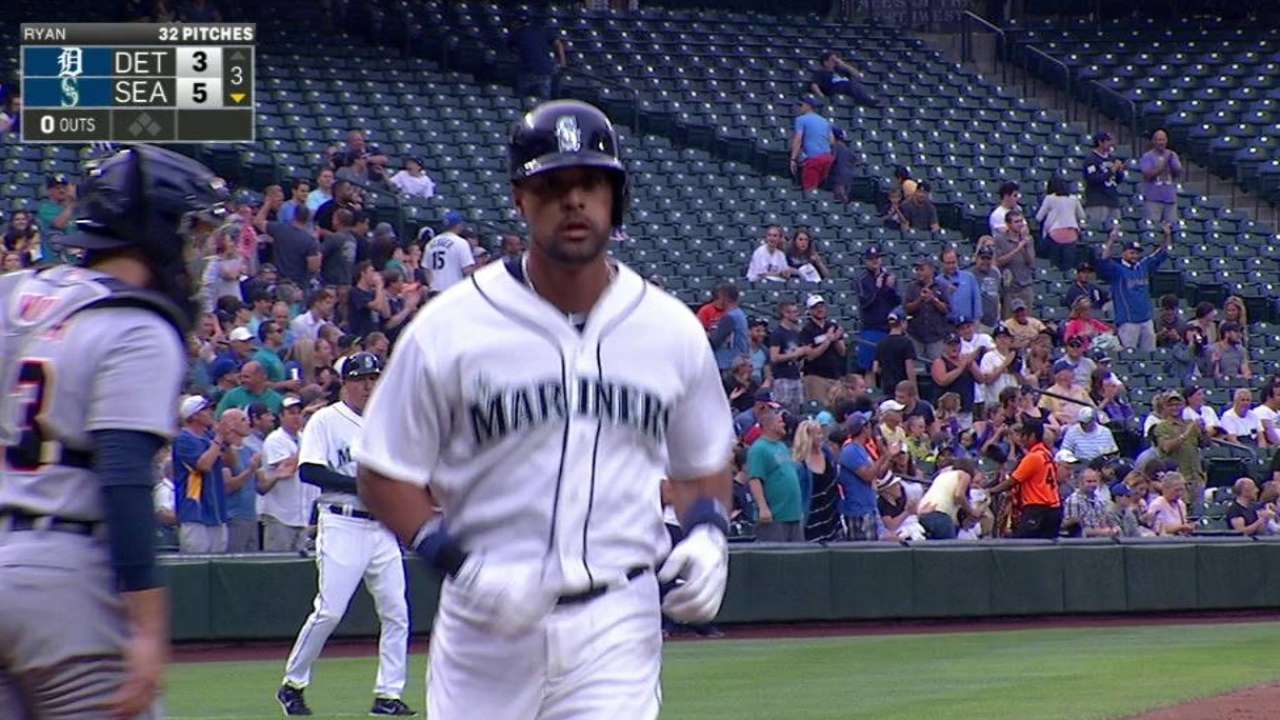 When that lead evaporated, Cano answered the bell. The Mariners second baseman drove a 1-2 fastball from Tigers reliever Alex Wilson 411 feet and over the center-field wall for his sixth home run of the season, breaking a 5-5 tie.
"There's a reason Robbie Cano has had such fanfare. He's earned it," said Mariners bench coach Trent Jewett. "I want him on my team, and I know his 24 teammates and the manager and the coaching staff, we're fortunate to have a player of his caliber."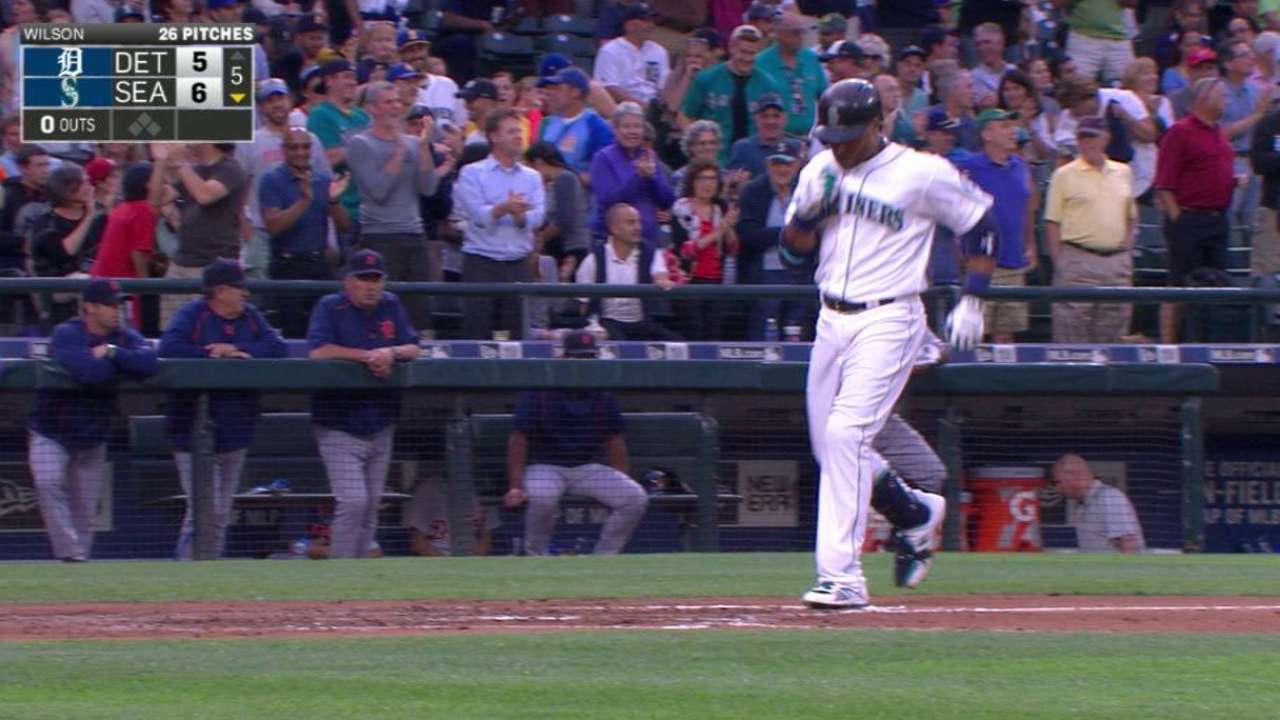 Detroit's bullpen allowed just two hits between the sixth and 10th innings and just one Mariners baserunner reached second during that span.
But Seattle's offense stirred again in the 11th with three hits, including a game-winning single to right by Cano. The walk-off hit was the sixth of Cano's career and his first since Aug. 28, 2009.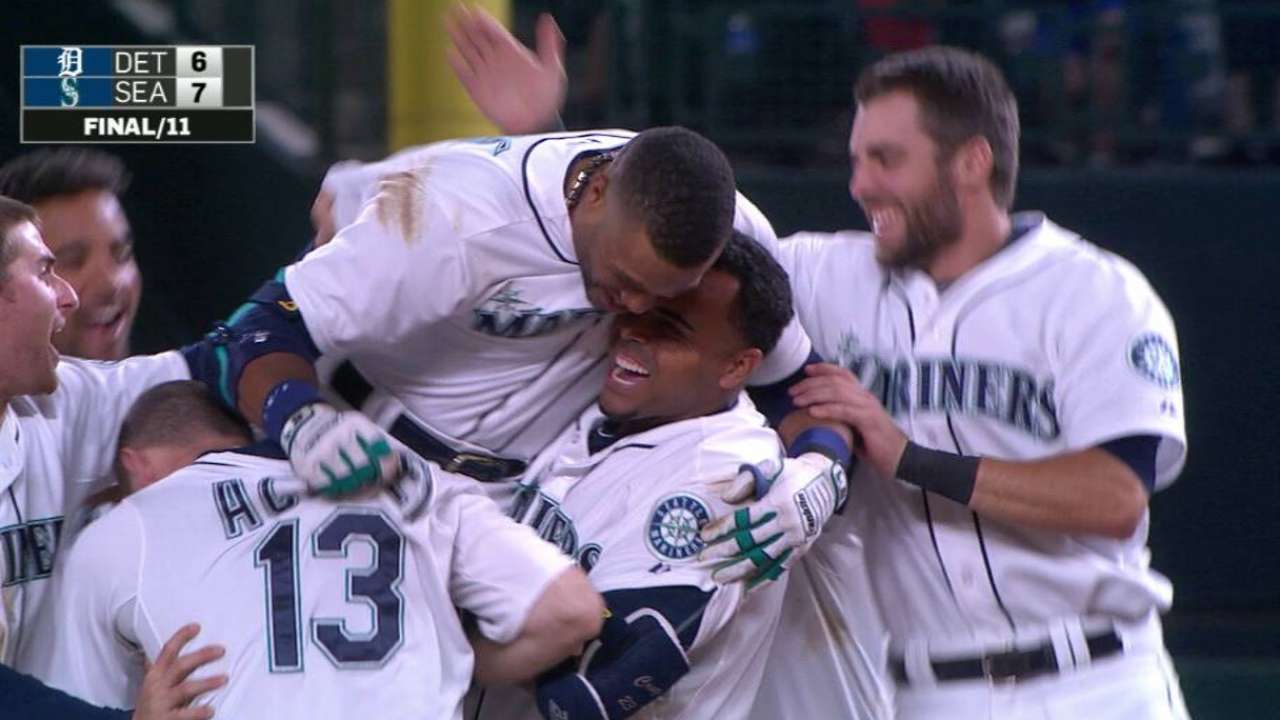 Tuesday night's game was the most recent in a string of successful games for Cano, who is hitting .400 (12-for-30) with two home runs and five RBIs in July. More importantly, it was his clutch performance late that gave his team a much-needed win, one that kept the Mariners out of last place in the American League West.
"It's always good to bounce back after you lose a game like last night," Cano said. "That's the kind of game we want, to fight until the end and go home with the win."
Andrew Erickson is an associate reporter for MLB.com. This story was not subject to the approval of Major League Baseball or its clubs.