MLB.com Columnist
Mike Bauman
Young rotation has Braves already contending
Built for future, Atlanta exceeding expectations as Trade Deadline nears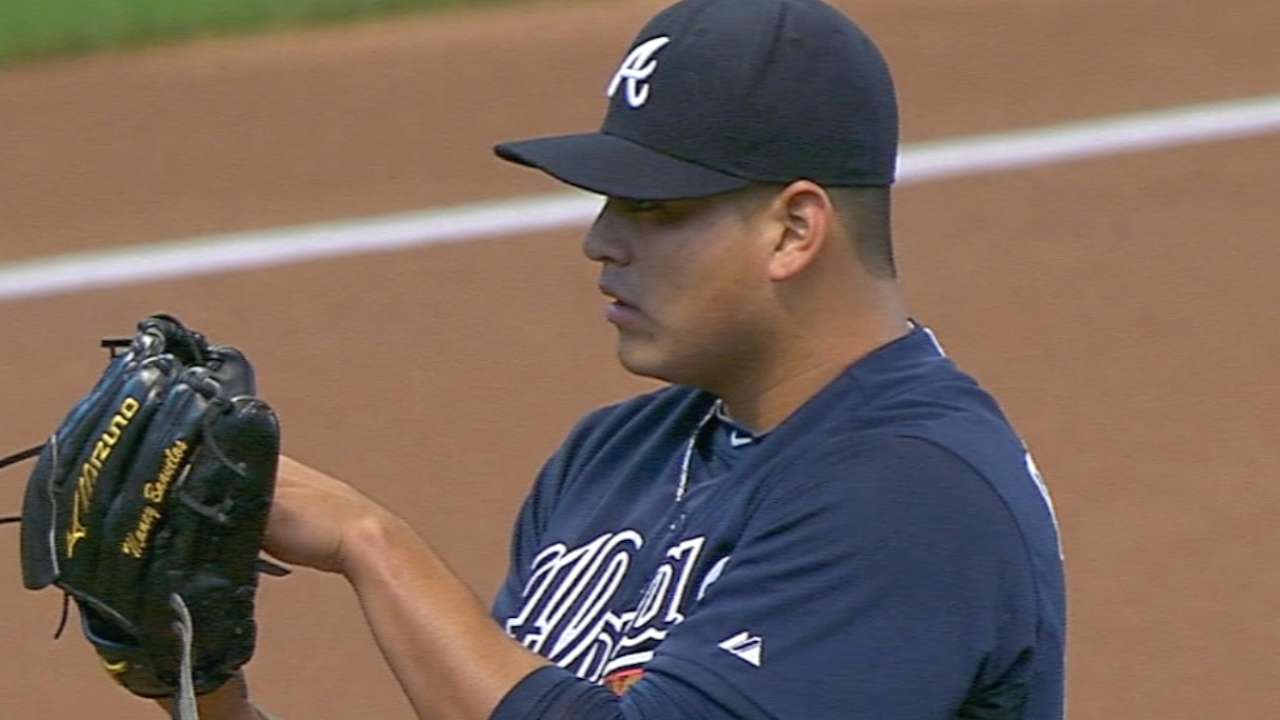 MILWAUKEE -- The short-term future for the Braves may be a bit uncertain. But the long-term future could be both a lot clearer and a lot better.
The Braves are already much better than many expected. After a winter makeover, which president of baseball operations and general manager John Hart termed a "reset," not a rebuild, the Braves had fewer prominent players, but many more young pitching prospects.
This did not look like a recipe for a competitive 2015, but 84 games into the campaign, the Braves are an even. 500 club, still in contention in the National League East and NL Wild Card races.
And perhaps even better, the fundamental factor in their success has been a rotation comprised of four 24-year-olds and one 22-year-old.
The winning pitchers the past two nights in Milwaukee were Matt Wisler, 22, and Manny Banuelos, 24. With Julio Teheran, 24, Travis Wood, 24, and NL All-Star Shelby Miller, 24, they comprise a rotation as promising as it is young.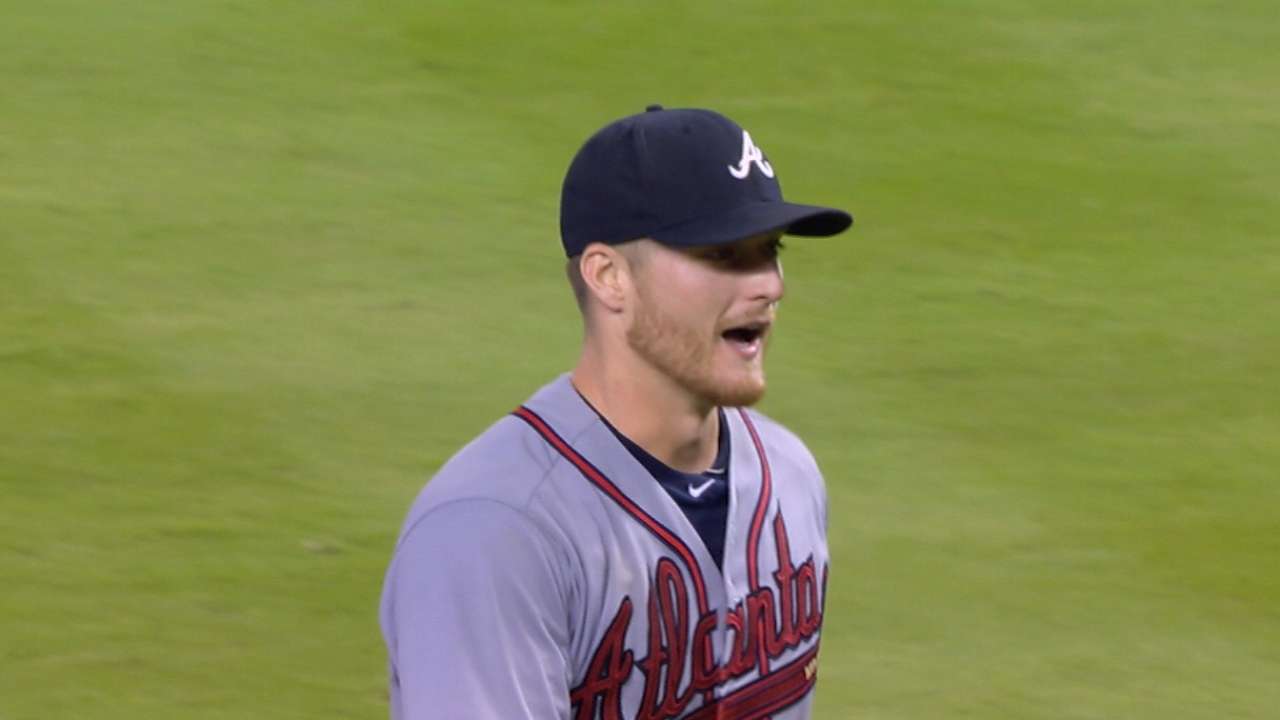 Underscoring the youth movement, the Braves on Tuesday recalled Mike Foltynewicz, 23. He had earlier been in the rotation, but will now be in the bullpen. On Monday, reliever Arodys Vizcaino, 24, had been recalled from Triple-A.
Banuelos was particularly impressive Tuesday night in what became a 4-3 victory, his first in the Majors. He had pitched 5 2/3 scoreless innings in his Major League debut against the Nationals before having to leave with dehydration and cramps.
Here, he gave up a home run in the first and needed 29 pitches to get through that inning. It looked like a short night for him, but Banuelos retired the side on five pitches in the second and settled in from there. Before Tommy John surgery, he had been one of the leading pitching prospects in the game. He is not throwing with his previous velocity, but he is pitching at a level that can win in the Major Leagues.
"Everything our Triple-A staff and Minor League development people said is true," Braves manager Fredi Gonzalez said. "This guy can do a lot of different things. He's a good athlete. He's got poise. He's got composure. He competes."
Banuelos went 5 1/3 innings and left with two on and one out. Vizcaino came in and got Aramis Ramirez to ground into a double play on a 97-mph fastball. Youth was served again.
So what's next for the Braves? With the non-waiver Trade Deadline little more than three weeks away, they have frequently been pictured as sellers, but there could be a scenario in which they are buyers; not blockbuster buyers, but buyers around a specific need.
"I'm trying not to be a seller," Gonzalez said with a smile. "It is fun coming to the ballpark every day. You're still in it. You're kind of there.
"So that's the direction I see. We're still building in the direction of we've got young pitchers. If you can go with young pitching and still win, still stay in contention, I think it's good. I don't want to lose the next eight in a row, nine in a row, and then we're definitely sellers. I don't want to do that, just for my competitive juices and the team's."
When the Braves' organization made a conscious decision to refresh its supply of young talent, particularly young pitching talent, the next question would be how this talent would develop. The answer has been extremely positive,
"It's been a great job by Fredi and [pitching coach] Roger McDowell and all the guys," said assistant general manager John Coppolella. "We've got young arms. With none of them over 24, there will be ups and downs, but our guys have done a great job of helping them learn on the job."
This will be the core of the Braves' future success. In fact, it is the core of their current success. First baseman and run production mainstay Freddie Freeman has missed 18 games with a wrist contusion. The Braves have scored just 48 runs in those 18 games. But they have gone 10-8 with Freeman out, in large part because of the quality of their pitching.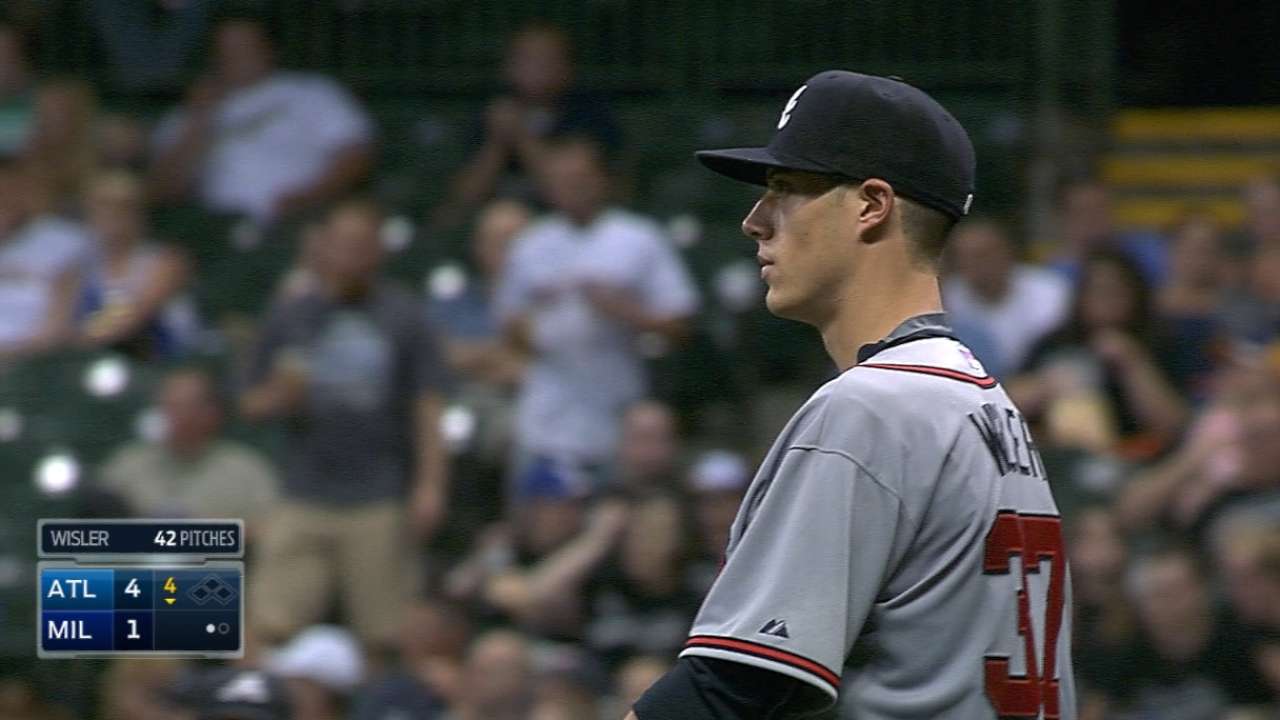 The Braves have had 10 pitchers make their Major League debut this season. And they still have 78 games left to introduce more young pitchers.
"Our young pitching staff, as young as they are, they have made strides and they keep us in the game," Gonzalez said. "We've been competing. We beat [Max] Scherzer the other day on a chopper over the third baseman's head. It's not like we ran him out in the fourth inning, but we compete and our pitching staff keeps us in the game.
"I feel good, I feel confident, every night coming to the ballpark because of that."
With this young pitching core, the Braves could be feeling that way for many, many nights to come.
Mike Bauman is a national columnist for MLB.com. This story was not subject to the approval of Major League Baseball or its clubs.