Scherzer 'just didn't have it' in rare misstep
Nationals ace pounced on by Reds, allows five runs over season-short 4 2/3 innings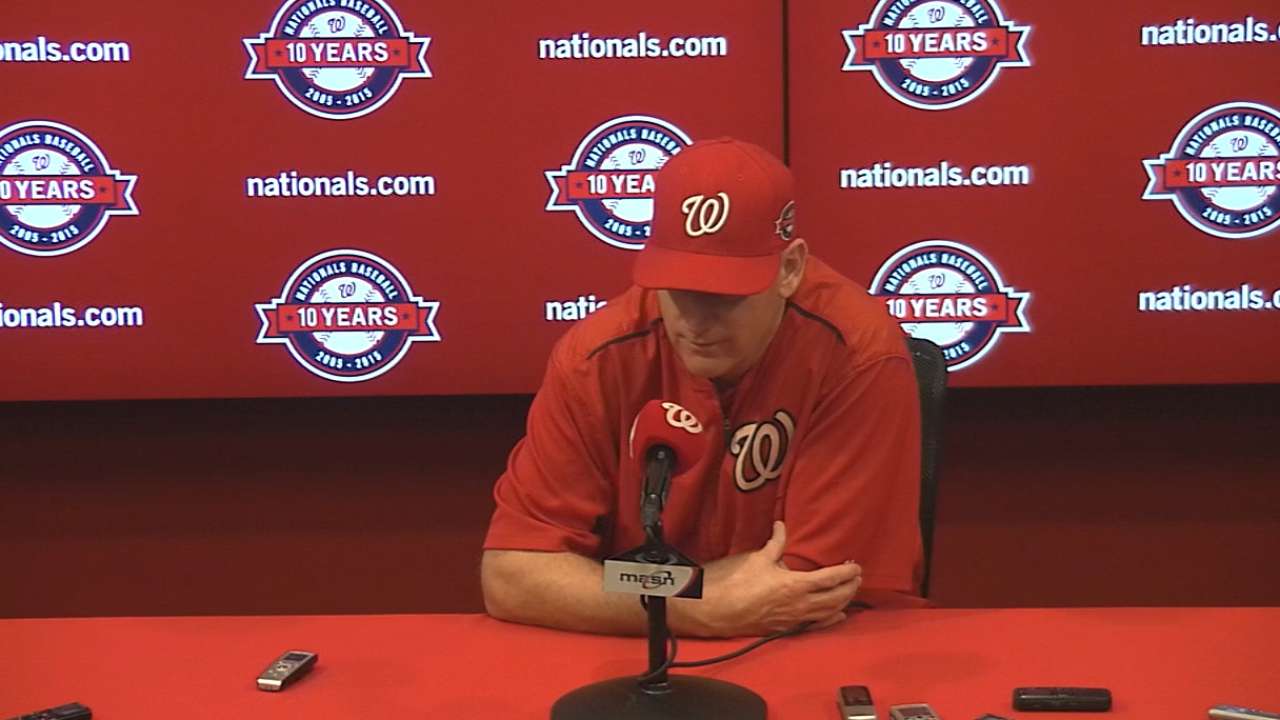 WASHINGTON -- Two-time National League Pitcher of the Month Max Scherzer has been so dominant for such a sustained period of time, a slipup, like the one he experienced Tuesday night against the Reds, seemed all that more foreign.
"I just didn't have it today. I just missed with location on a few pitches to the wrong hitters," Scherzer said after the Nationals' 5-0 loss. "But at the end of the day, this is not one of these games where you beat yourself up."
It certainly didn't help that his counterpart, Esurance MLB All-Star Game Final Vote candidate Johnny Cueto, twirled a two-hit shutout while striking out 11.
As early as the first inning, signs were on display that the 31,898 fans in attendance were not going to be treated to one of those dominant starts they have learned to appreciate from their ace.
Scherzer, who was selected to the All-Star roster just a day before, surrendered two runs on three hits to the game's first four batters, two of whom knocked him for extra bases. He capped the early damage there, but, by several measures, it was his worst first inning this season.
In the first frame of his first 16 starts, Scherzer allowed one run on five hits, only one of which amounted to more than a single.
"First inning got him a little bit," manager Matt Williams said. "Left some balls [over the] middle of the plate. It wasn't his night tonight. He's had his nights a lot lately, but tonight wasn't."
Joey Votto, who plated Brandon Phillips on a double in the first and scored two batters later on Jay Bruce's triple, had Scherzer's number all night.
Votto pummeled his 15th home run of the season off the back wall in the Nationals' bullpen and picked up his third RBI of the night in the fifth inning on a first-pitch single to right field.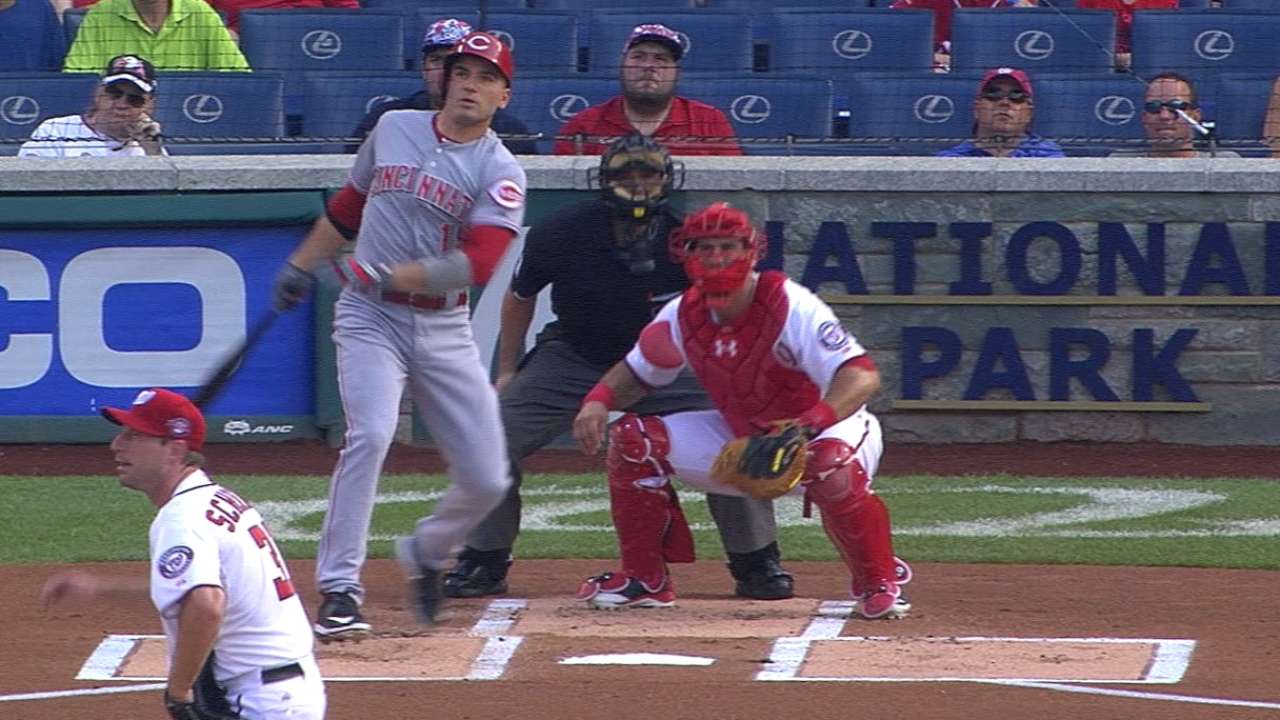 "I just left fastballs over the plate for him," Scherzer said. "First AB, it was a fastball. It was away, but it was up. He's a good enough hitter that he was sitting on it and was able to turn on it. The home run pitch felt like it was right down the middle."
Two batters after Votto's third hit, Bruce pulled a single through the right side, the seventh hit allowed by Scherzer in 4 2/3 innings. As Williams emerged from the dugout, it became clear that it would also be his last.
"We all know that pitchers give up runs," shortstop Ian Desmond said. "But the fact that Skip' comes out to get Scherzer, and he says, 'Man, I want to stay in this one,' that's the guy you want."
The outing was Scherzer's shortest since Aug. 24, 2014, and the first this season that did not last at least six full innings. The five runs he allowed tied a season high, and his four strikeouts matched a season low.
"Max is a human being, still. There is still a reason he goes out there and competes," Clint Robinson said. "Next time out, I don't expect him to do anything but what he's done all year."
Jacob Emert is an associate reporter for MLB.com. This story was not subject to the approval of Major League Baseball or its clubs.