Bats give excellent Quintana no room for error
CHICAGO -- Jose Quintana basically made one mistake that mattered during Toronto's 2-1 victory over the White Sox Tuesday night at U.S. Cellular Field. Four-time All-Star Chris Sale pretty much made two during Monday's series opener.
But with the continued paltry output coming from the White Sox offense, the team should feel lucky to have gained a split entering Wednesday night's contest.
"We've got to figure out a way to scratch across more than one run," said White Sox catcher Tyler Flowers, whose average sits at .221 following his 0-for-2 showing. "To hold them to two is pretty impressive."
"You want it to get consistent," White Sox manager Robin Ventura said of the offense. "You get to the point where it's just too hard for these guys to try to win, 2-1, and their degree of being able to go out there and pitch like that, there's no room for error. It's not giving them a big lead and they sit there and kind of play with it."
With the White Sox having scored four runs or fewer in a franchise-record 24 straight home games since May 10, there aren't many sizeable advantages for the White Sox starters to maneuver around. Quintana (4-8) seems to get special treatment of the worst kind, with his 2.72 run-support average ranking second-worst in the American League and fifth-worst in the Majors.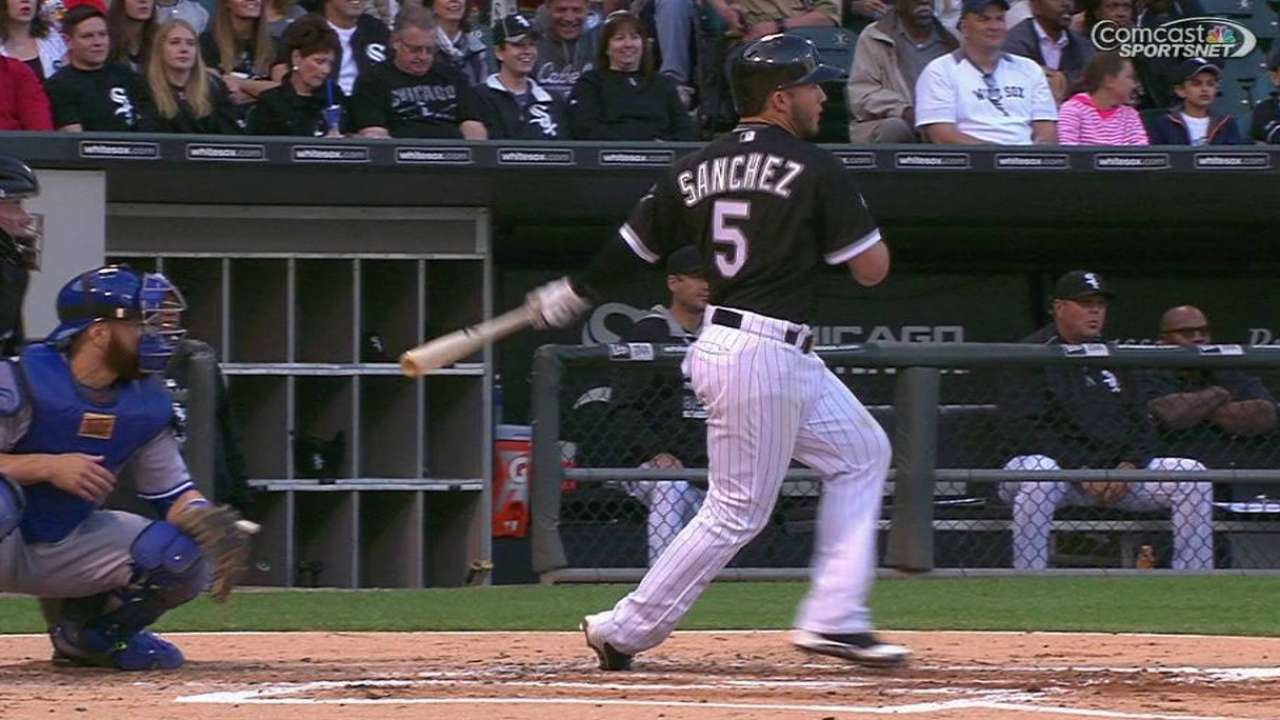 Quintana was especially good on Tuesday, considering he held the best offense in baseball to two runs on four hits over a season-high eight innings and 114 pitches. He even struck out five straight from one out in the fourth through the fifth.
That one mistake, though, coming on Josh Donaldson's leadoff homer in the fourth, was enough to best the White Sox.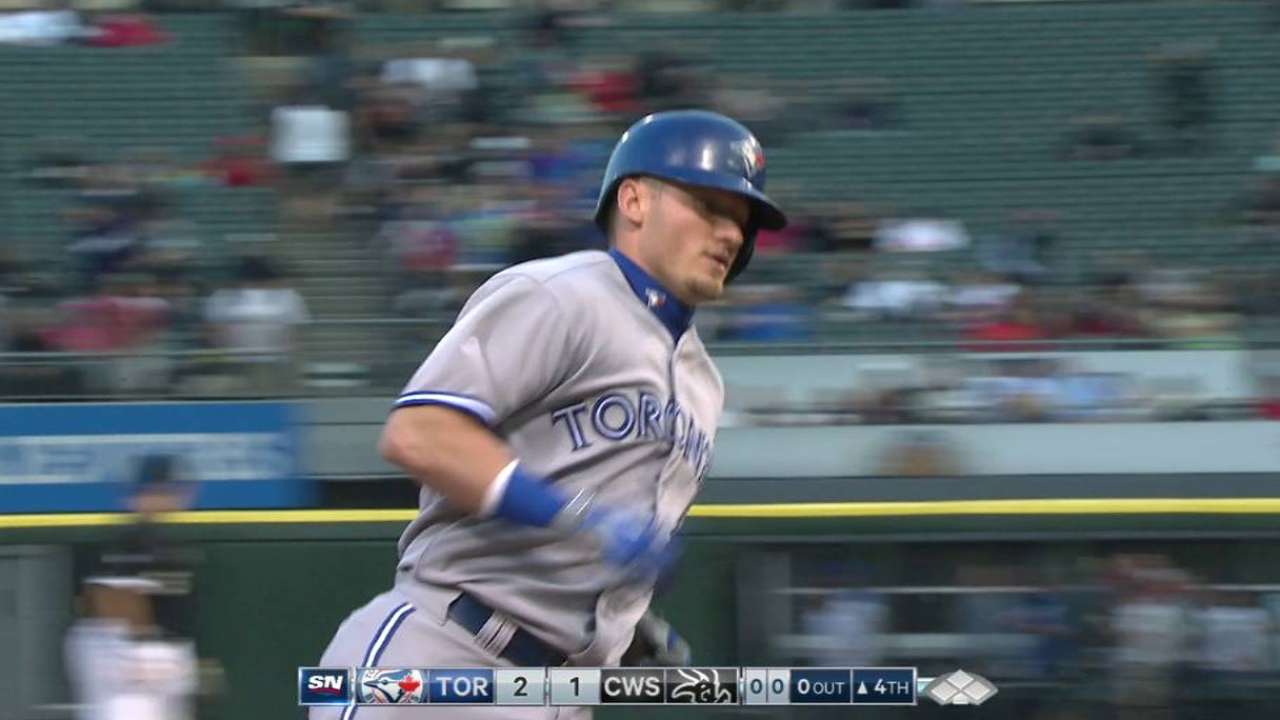 "Well, I know I have the same answer. It was a tough game," Quintana said when asked about the same lack of support, only on a different day. "I tried to give up not many runs. I'll try next time to not give up any runs. I'll try again to keep my games as close as I can."
"They're not going to be able to be as perfect as they have been every time out," Flowers said of the starters. "We've got to do a better job taking advantage of these performances."
Ventura did all he could to make things happen, using left-handed-hitting pinch-hitters J.B. Shuck and Conor Gillaspie in the ninth against closer Roberto Osuna. Two foul popups stranded Alexei Ramirez at third and dropped the White Sox (37-44) back to seven under at the season's halfway point. It's halfway to life without the postseason if the offense doesn't click soon.
"We just haven't really found our stride offensively as a unit, as a group," said Flowers of a White Sox lineup with just three regulars hitting over .250. "It seems like we'll have one guy hot and kind of the rest of us not able to cash in on opportunities.
"It'll come though. I don't think … we're not all going to hit .220. I promise you that. It'll come."
Scott Merkin is a reporter for MLB.com. Read his blog, Merk's Works, follow him on Twitter @scottmerkin and listen to his podcast. This story was not subject to the approval of Major League Baseball or its clubs.