One bad pitch stings Betances, Yankees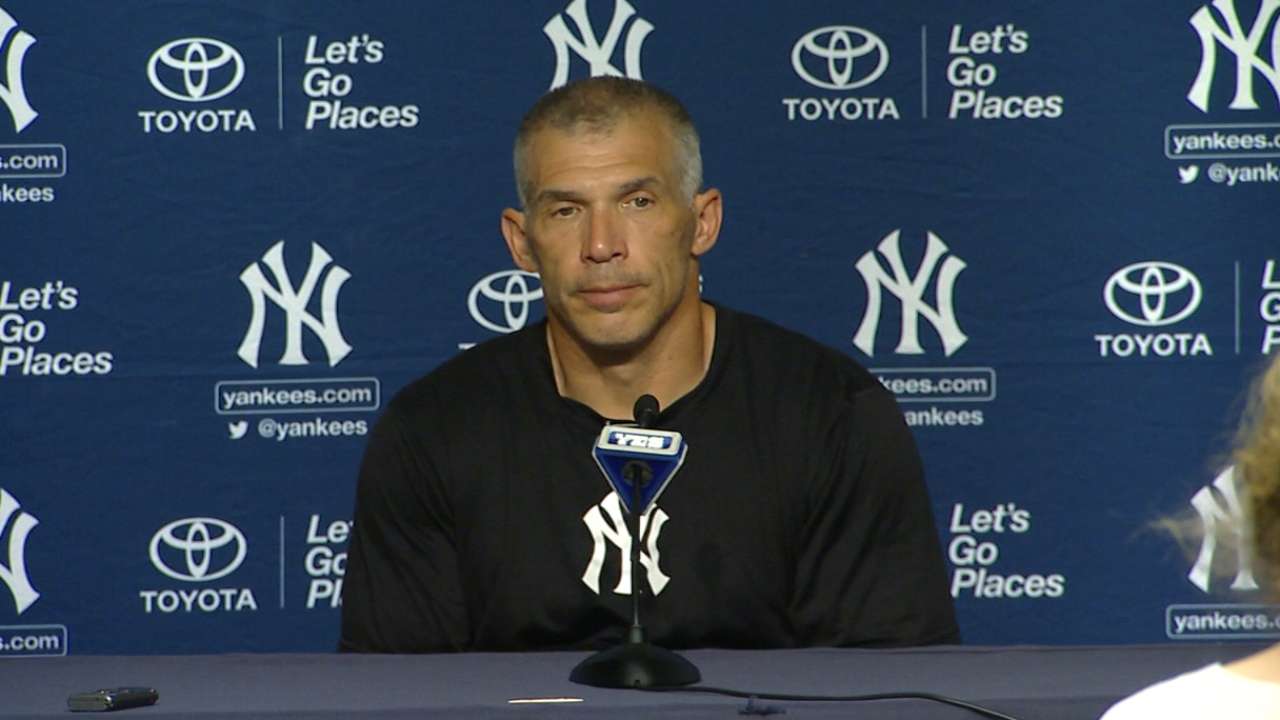 NEW YORK -- The words had come much easier for Dellin Betances hours earlier, when he beamed about an All-Star nod for the second straight year and happily recalled the phone call Yankees manager Joe Girardi made Monday afternoon to inform him of the news. He fondly touched on his memorable 2014 experience and made it clear how honored he was to be able to live that again.
But moments after the Yankees' 4-3, 10-inning loss to the A's on Tuesday night, everything had changed for the right-handed reliever. Betances was much more reserved, and disappointment echoed in his voice. He had just allowed his second home run in as many games, marking the first time in his career he had surrendered homers in back-to-back outings.
On Saturday against Tampa Bay, the Yankees bailed him out with a win. But on Tuesday, his 0-2 pitch to Brett Lawrie ended up marking the difference in the Yanks' loss.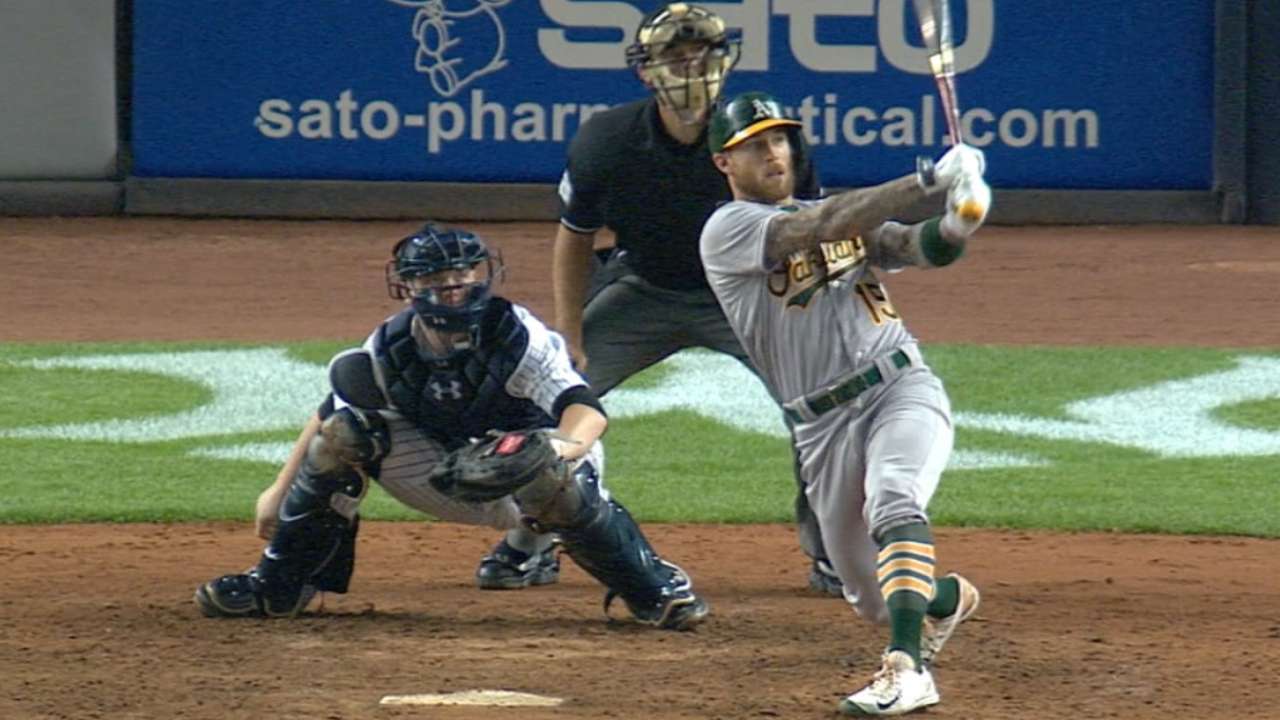 "It's definitely tough when you're ahead in the count. You have to be able to put guys away, and I left that pitch over the plate," said Betances, who added that he knew the second he threw the pitch it was a bad one. "[Lawrie] obviously crushed it. Last time I was fortunate we won the game; today we weren't able to do that. Just a bad pitch."
Because of how dominant Betances has been all season -- he had gone 54 games without allowing a homer dating back to 2014 before Saturday -- questions lingered regarding his mechanics or perhaps even his physical state with closer Andrew Miller sidelined for nearly a month on the disabled list. Some wondered if Betances was fatigued.
But Yankees manager Joe Girardi quickly put those thoughts to rest.
"You know, the last month he had not pitched nearly as much as he had in the first two months," Girardi said. "Obviously, we guard against that and we watch how much he worked. But obviously getting Miller back will help."
Instead, Girardi attributed Tuesday night's mishap to a poorly located pitch, and nothing else.
"It doesn't happen very often, but it happened tonight. It's a game where there's a human element," Girardi said. "I don't even worry about it."
As for Betances, he stared down at his cell phone until all the reporters had cleared out of the clubhouse. But he too found a reason not to worry.
"I feel good," he said. "I'm starting to get locked in. My last couple games, a couple of bad pitches. That's about it."
Grace Raynor is an associate reporter for MLB.com. This story was not subject to the approval of Major League Baseball or its clubs.