Amaro doesn't feel pressure to make trades
Phillies GM would like to make a deal to help club long-term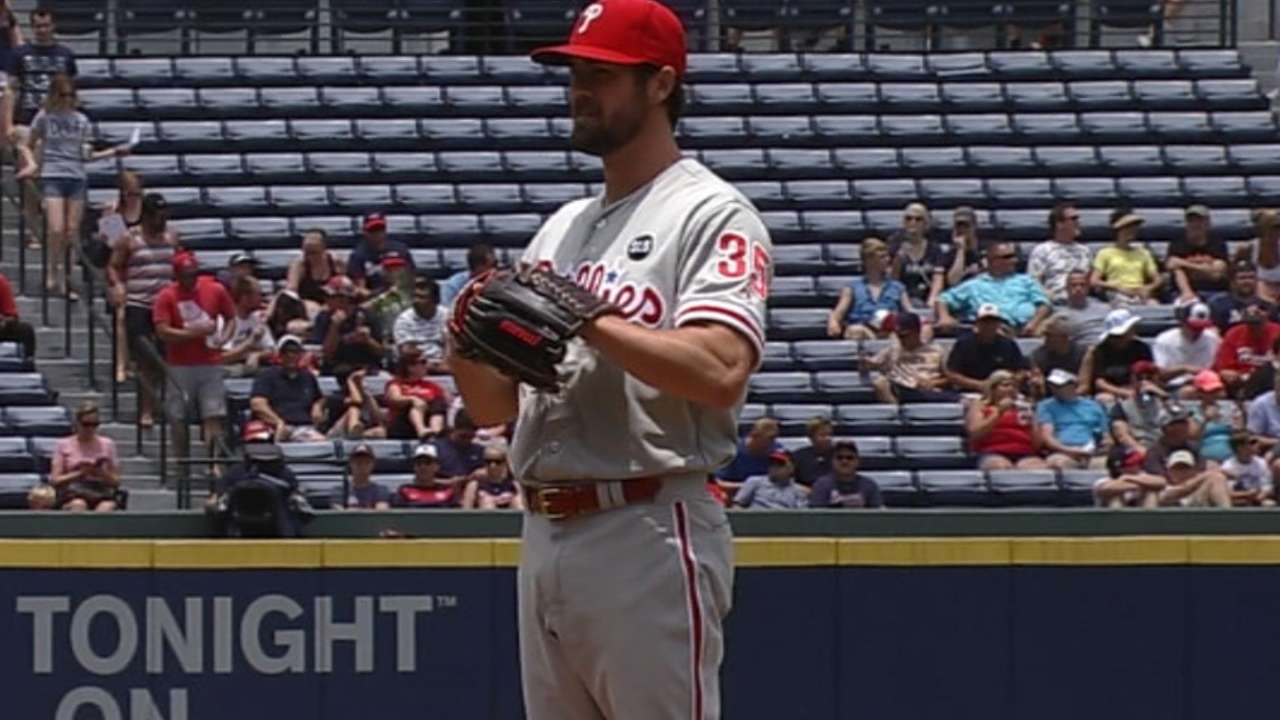 LOS ANGELES -- The clock is ticking on the Phillies with the July 31 Trade Deadline just around the corner.
But Phillies general manager Ruben Amaro Jr. said Tuesday afternoon at Dodger Stadium that the organization is not feeling pressured to trade anybody. Of course, that might be posturing on his part, but he said the Phillies will not be forced into a trade.
"If it's going to do something to help our club long-term, yes," Amaro said. "But do we need to do something? I don't think so."
Amaro paused for a moment.
"I would like to do something," he said.
Of course, he would. The Phillies are on pace to lose 109 games and trading Cole Hamels, Jonathan Papelbon and other veterans could kick the organization's rebuilding efforts into a different gear. But depending on who is talking, either the Phillies are making unreasonable demands for their players, or contending teams are offering mid-range prospects for one of the top starting pitchers and top closers in baseball.
"We've debated here internally about when is the greatest value of some of these players, a number of them," said Amaro, indicating the Phillies could wait to trade until the offseason. "When does that player become the most valuable asset? Again, a lot of it depends on who's going to step up, and who's going to satisfy some of the things that we're trying to do in a trade. If someone does, and we feel like it's the right thing to do, we'll do it. If not then we won't."
So are they being lowballed?
"They have their evaluations on our players," Amaro said. "I don't think it's an issue of lowballing. I think it's an issue of, like when we were in a buyers mode, trying to figure out what's best for the organization. What's best for each one of those organizations. They have to value what they want and how they want to proceed. That's really up to them."
Todd Zolecki is a reporter for MLB.com. Read his Phillies blog The Zo Zone, follow him on Twitter and listen to his podcast. This story was not subject to the approval of Major League Baseball or its clubs.